Happy blessed Palm Sunday to all. From my kitchen in Singapore I am sharing with you how I braise Peanuts with Tau kwa (Firm Soya Bean Cake, known as Dou Gan 豆干 in Mandarin).
Preparation: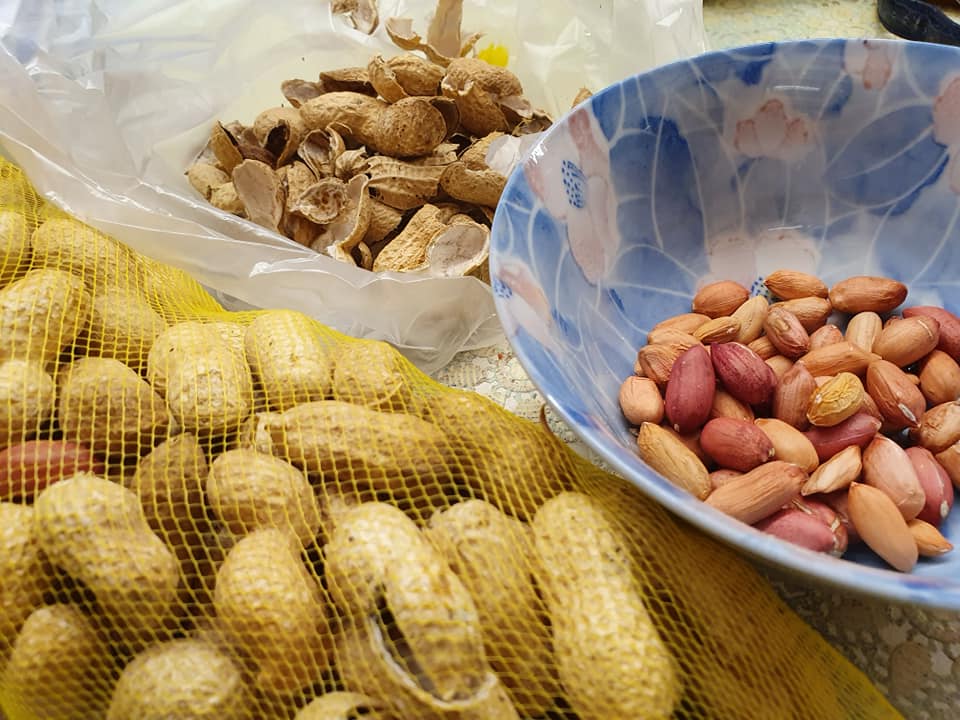 First from 500g Peanuts with Shell, I pluck them open and discard the shells. Then soak peanuts in a basin of tap water for 3 hours.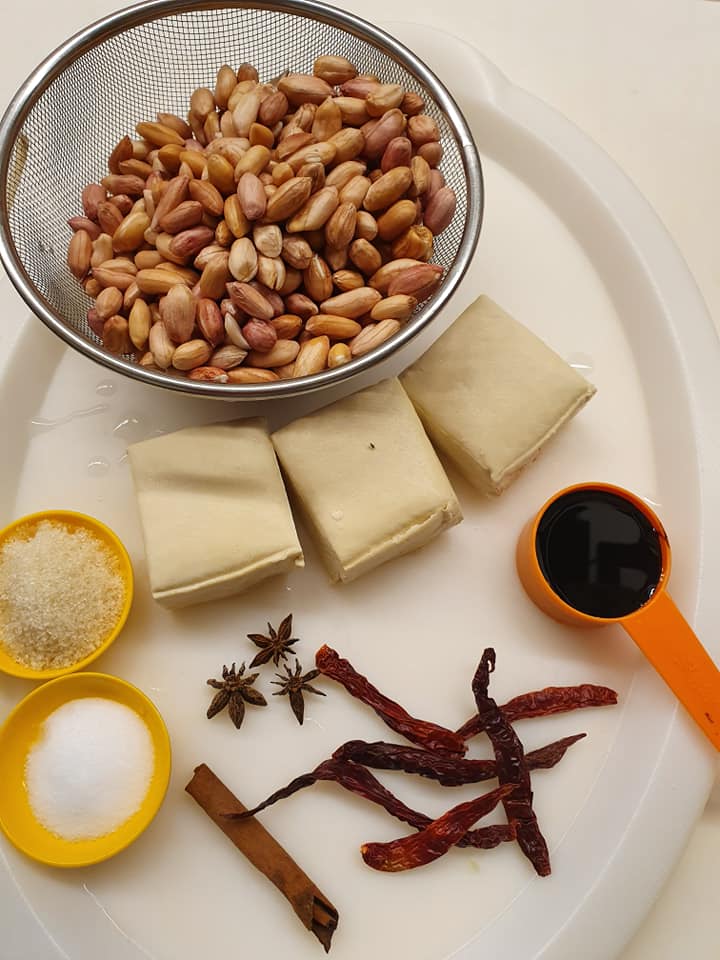 For the braising ingredients, I prepared 1 stick of Cinnamon (about 4 inches long), 3 Star Anise (crack to pieces), 5 Dried Chillies, 2-3 big pieces Taukwa cut to 4 pieces each, 1/4 cup Thick Dark Soya Sauce, 1 TBS Salt, 2 TBS Sugar and 2 Litres Water.
Cooking:
When 3 hours are up, drain away the Water from soaking Peanuts. Put everything into an electric Pressure Cooker, close the lid tightly. Set 35 minutes when the pressure is built up. As at 35 minutes, release pressure completely then only open the lid.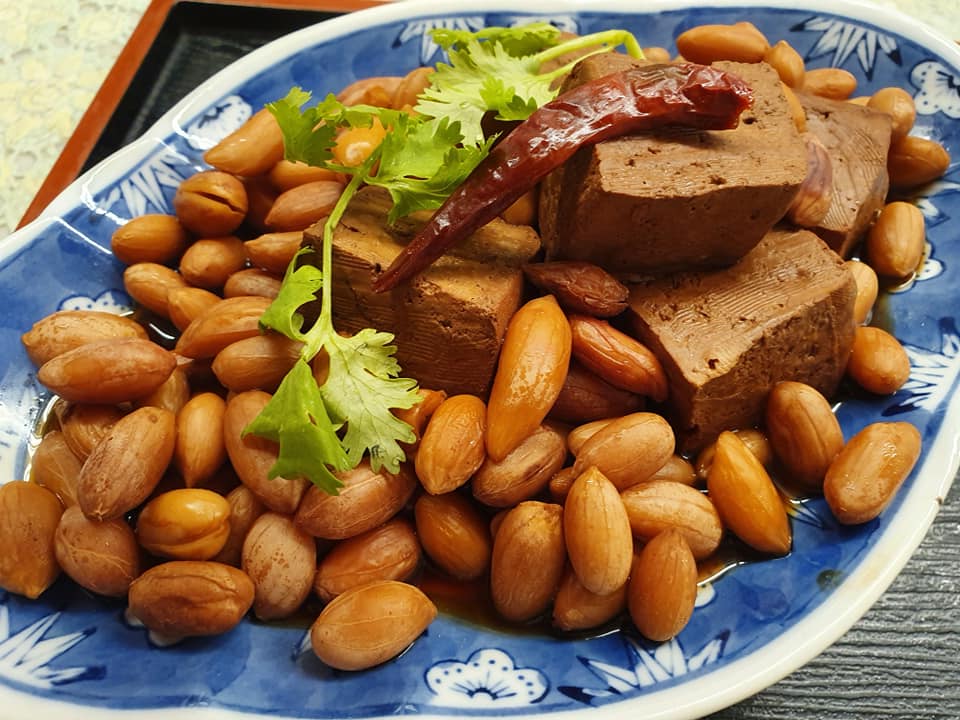 Ready to serve. This Braise Peanuts with Tau Kwa Dish can be eaten on its own or serve with Rice or Congee. A good source of protein and non oily too. Try this at home now!!
If you like my recipe, Please help to share out on your Facebook. Do explore this Blog@CatherinaHosoi.com for more ideas and interesting recipes.
Please subscribe to my BLOG www.CatherinaHosoi.com and get inspired to follow my Healthy Lifestyle and read all the Eat Happy Live Healthy健康愉食(EHLH) recipes that I created. Please also share out to your friends.
#EatHappyLiveHealthy健康愉食
#EHLH
#CatherinaHosoiLifestyle
#CreatorNRoleModelOfEHLH
#CulinaryHobbyClass
#RecipesDevelopmentConsultancy