STAY AT HOME for our own good. Blessings to you from my kitchen in Singapore. Happy Saturday to all readers. I am sharing with you how I make my Sausage & Rice Au Gratin. Using Rice, Sausage, Celery, Roasted Red Pepper Spread from the Republic of Serbia and Mozzarella Cheese to make a Au Gratin dish. (The Japanese calls it Guratan dish).
Preparation:

First I cut 3 ribs of Celery to slices and cut 4 Smoked Sausages to rings. Than I open a bottle of 300g Roasted Red Pepper Spread, using only 150g. Get ready 1/2 cup Milk, 3 cups overnight cooked Short Grain Rice, 1/3 cup Mozzarella Cheese and 2 TBS Butter.
Cooking: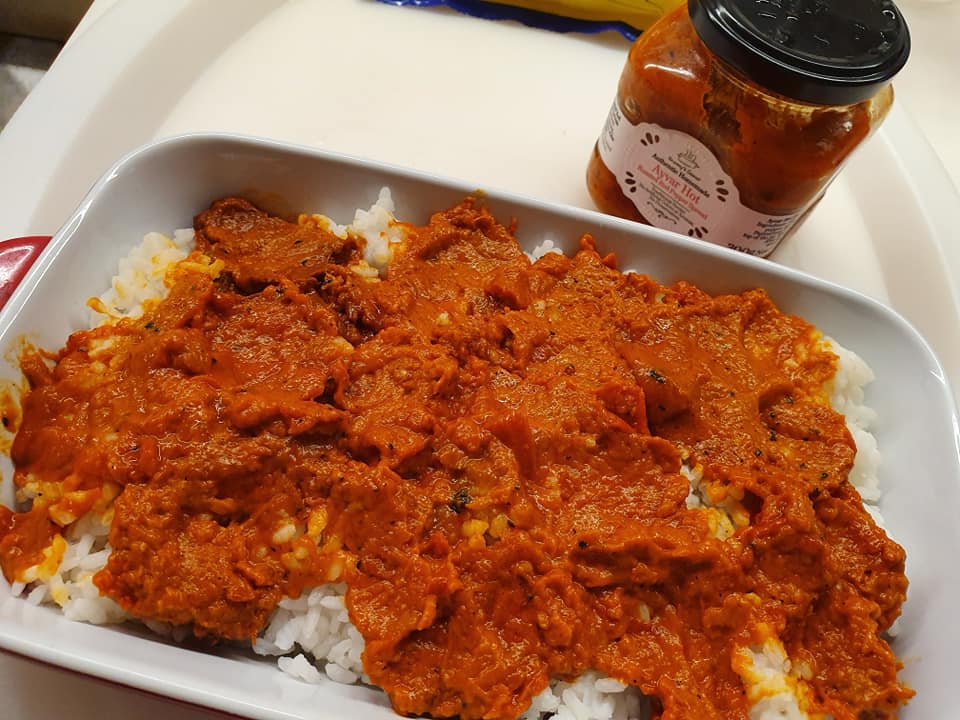 First put the Rice in a Baking Dish, put a layer of Roasted Red Pepper Spread on top.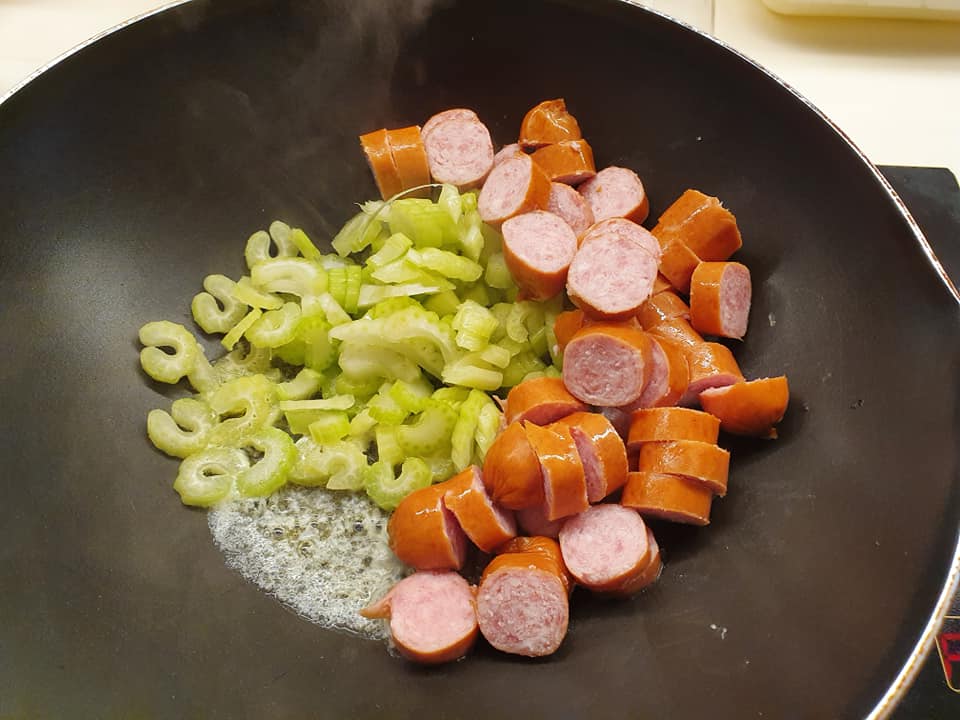 Melt Butter and saute Celery and Sausages together. Add in Milk to boil. Add 1/2 tsp Himalayan Pink Salt and 1 tsp Sugar.
After the milk is boiled pour over the Rice, scatter Mozzarella Cheese on top and bake in a preset 200 degree Celsius oven till a golden surface is reached.
My Sausage & Rice Au Gratin is done. My kitchen is filled with nice aroma!! Try it yourself at home. A nutritional balanced dish. Cheers to Eat Happy Live Healthy!
#EatHappyLiveHealthy健康愉食
#EHLH
#CatherinaHosoiLifestyle
#CreatorNRoleModelOfEHLH
#CulinaryHobbyClass
#RecipesDevelopmentConsultancy