Welcome to the blog site of Celebrity Chef CATherina Hosoi, a space where she shares her lifestyle, thoughts, activities and posting on Facebook with focus on her created recipes from her kitchen studio, Culinary Hobby Class.
It is easy to follow CATherina's recipe as she uses easy to get ingredients and her cooking method are not complicated. Each recipe is created with love and most are based on EH.LH (EatHappyLiveHealthy) 健康愉食 concept, a Health & Weight Management lifestyle developed by CATherina to inspire people to cook healthy food based on Japanese and Asian cooking techniques. Do explore this site for ideas on Healthy Eating menu. You can click on the Index page for a list of recipes grouped by topic, or click on individual blog post for recipes.

Not only that, follow CATherina's blog to find out about her current activities, her thoughts and shares on food, life and travel.

Please subscribe to this BLOG@catherinahosoi.com and get inspired to follow CATherina Hosoi Healthy Lifestyle and read all the Eat Happy Live Healthy 健康愉食(EHLH) recipes that she created.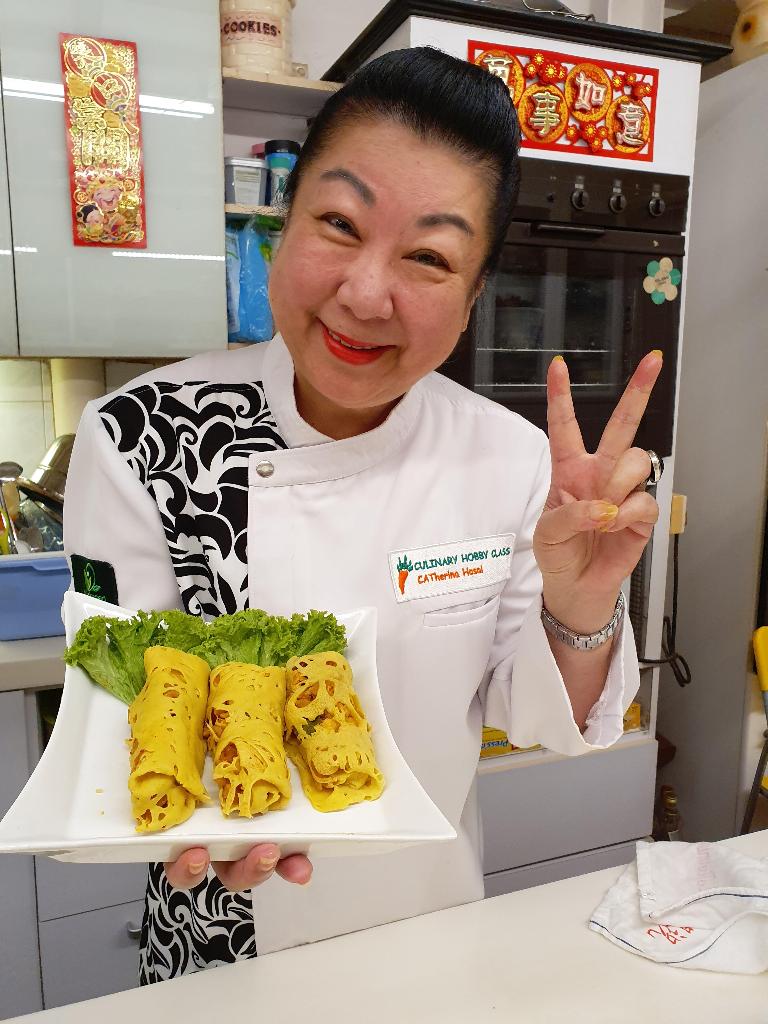 Do check out profile of CATherina Hosoi to know more about her. To view all of CATherina Hosoi's latest activities in Singapore and overseas, please like her Facebook page: www.facebook.com/CATherinaHosoiFanPage

CATherina also runs a cooking studio in Singapore, Culinary Hobby Class. To know more her cooking studio, please like: www.facebook.com/CulinaryHobbyClass or visit www.culinary.com.sg

CATherina co-own an resort business, Ubud Green in Bali, Indonesia. To know more about her resort activities, visit : www.ubudgreen.com