It is Monday. Have a good start for a new week everyone. From my kitchen in Singapore I am sharing with all members how I make a yummy Healthy Salmon Soup.
Preparation: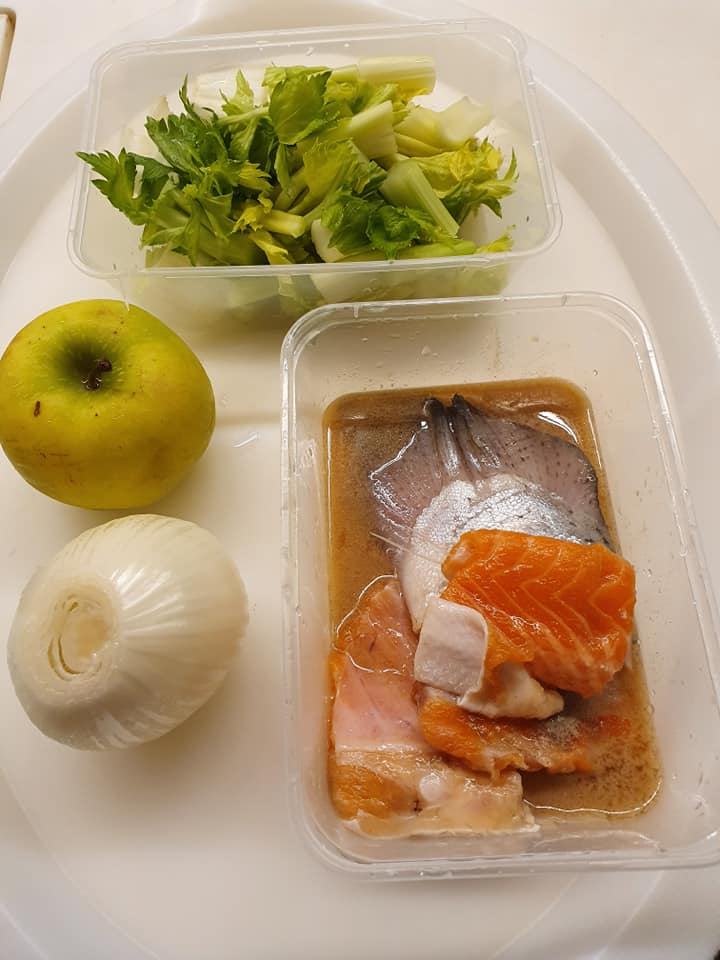 I use 200g Salmon Bones with trimmings, 1 Onion, 1 Green Apple n 5 ribs of Celery.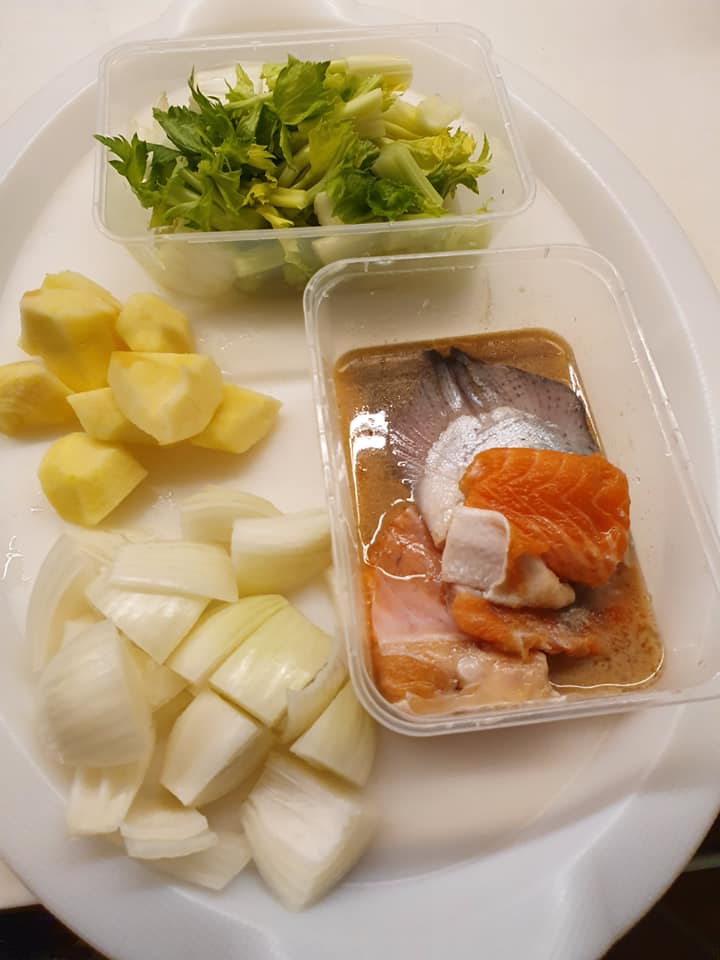 First I marinate Salmon Bones & trimmings with 1 TBS Salt, 1 tsp Sugar, a few dashes of Pepper and 3 TBS Hua Teow Wine. Than I move on to cutting of Celery to short length, cutting Onion to wedges, removing skin and core from Green Apples and cutting to wedges.
Cooking: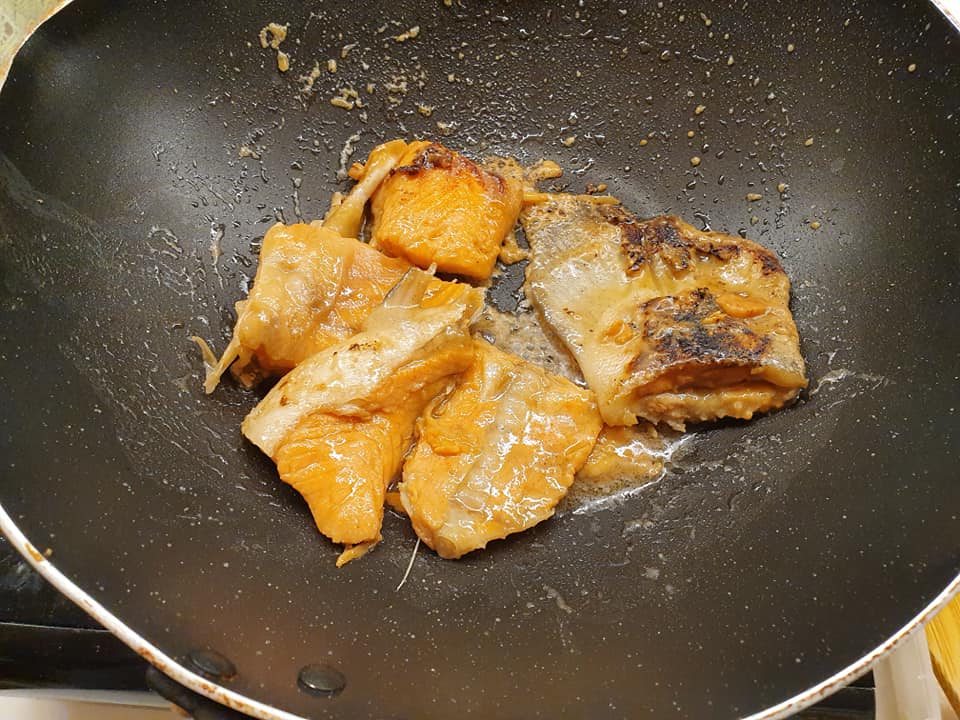 Next I heat up 1 tsp Sunflower Oil in a non stick fry pan and pour in the Salmon Bones & Trimmings together with the marinades. Cook till both sides are cooked and marinade dries up.
Fill up my Corning Ware with 2 Litres water, Celery, Onion, Green Apple and bring to a rapid boil. Add in the cooked Salmon Bones & Trimmings. Cover with lid.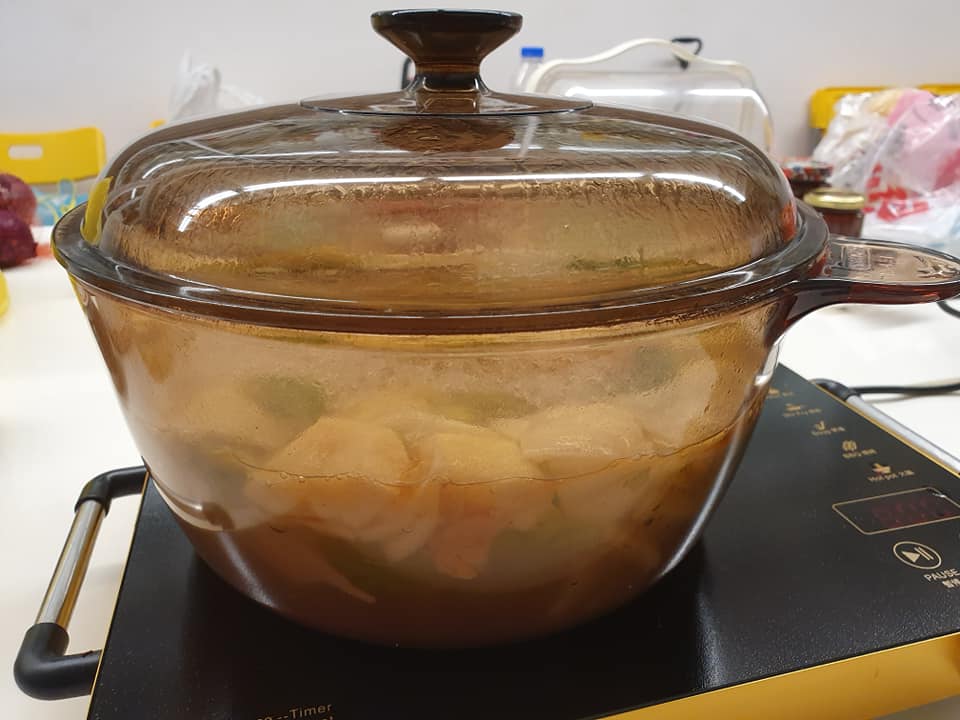 After rapidly boiling for 5 mins, turn heat to low and continue simmering for 25 mins. Add in 1 tsp Himalayan Pink Salt, off heat and serve piping hot.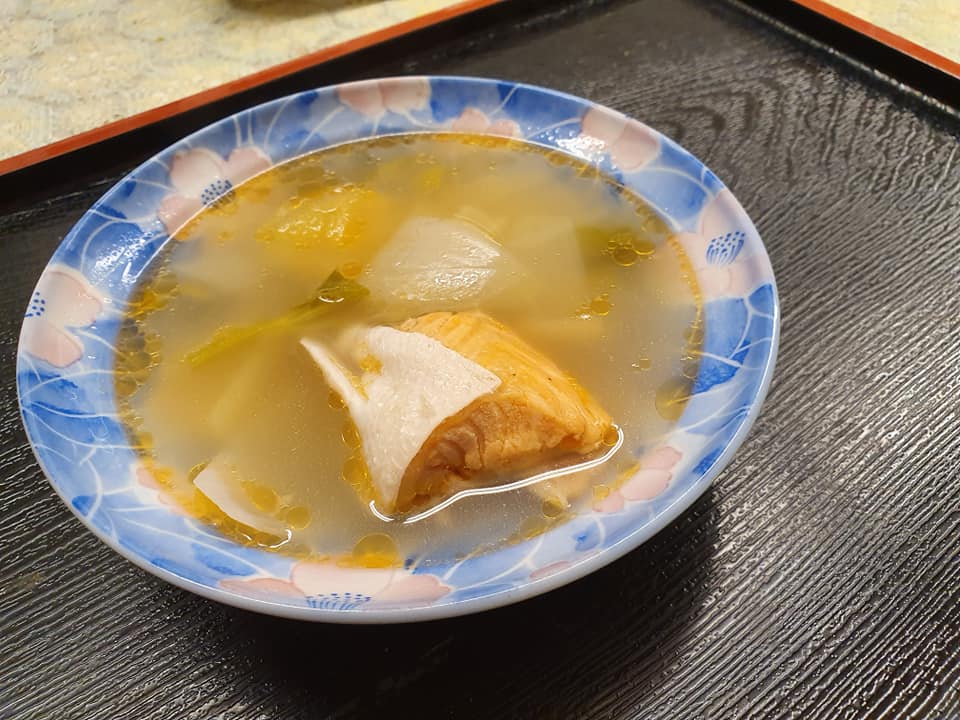 This is to give you an idea how to turn Salmon Bones & Trimming into a good Healthy Salmon soup.
#EatHappyLiveHealthy健康愉食
#EHLH
#CatherinaHosoiLifestyle
#CreatorNRoleModelOfEHLH
#CulinaryHobbyClass
#RecipesDevelopmentConsultancy