Blessed Tuesday from my kitchen in Singapore. STAY AT HOME! During House Bound Days for 1 month from today I am sure many households would have bought Eggs, Salted Eggs and Century Eggs at home. Today let me share with you how to cook a very Yummy Salted Egg Fried Rice with Coriander Leaves.
Preparation: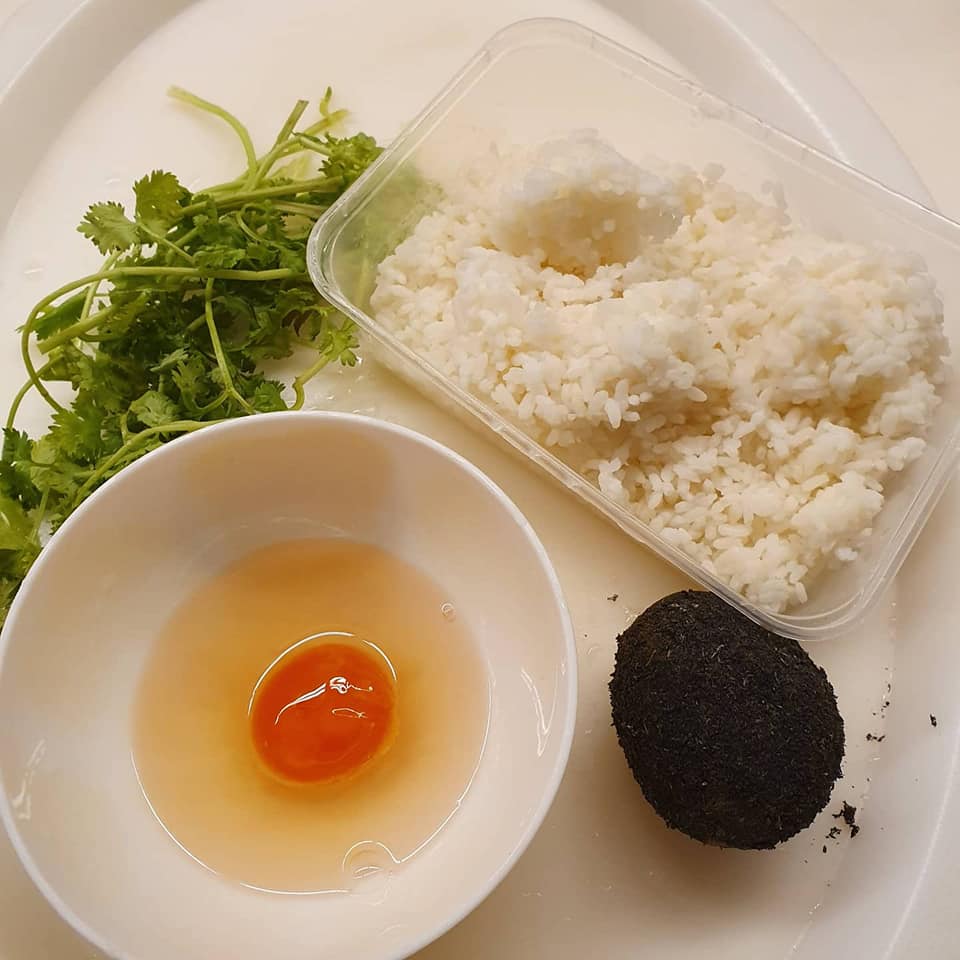 I have crack open 2 Salted Eggs and cut the yolks to pieces, took out 3 cups cooked Rice left overnight in the fridge and 1 bundle of fresh Coriander Leaves, cut to short pieces.
Cooking:
First heat up 1 TBS Butter in a non stick Fry Pan, pour in the Salted Eggs to make Scrambled Eggs.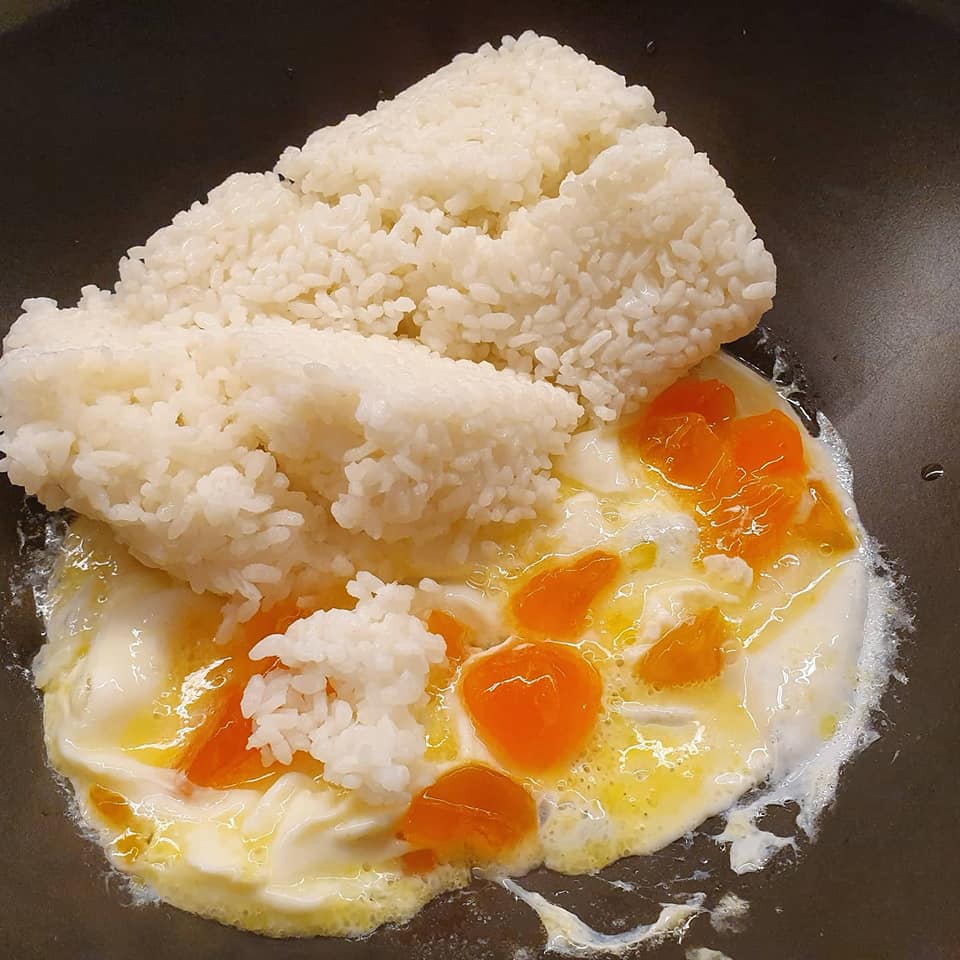 Before the Scrambled Eggs get firm pour in Rice and fry together.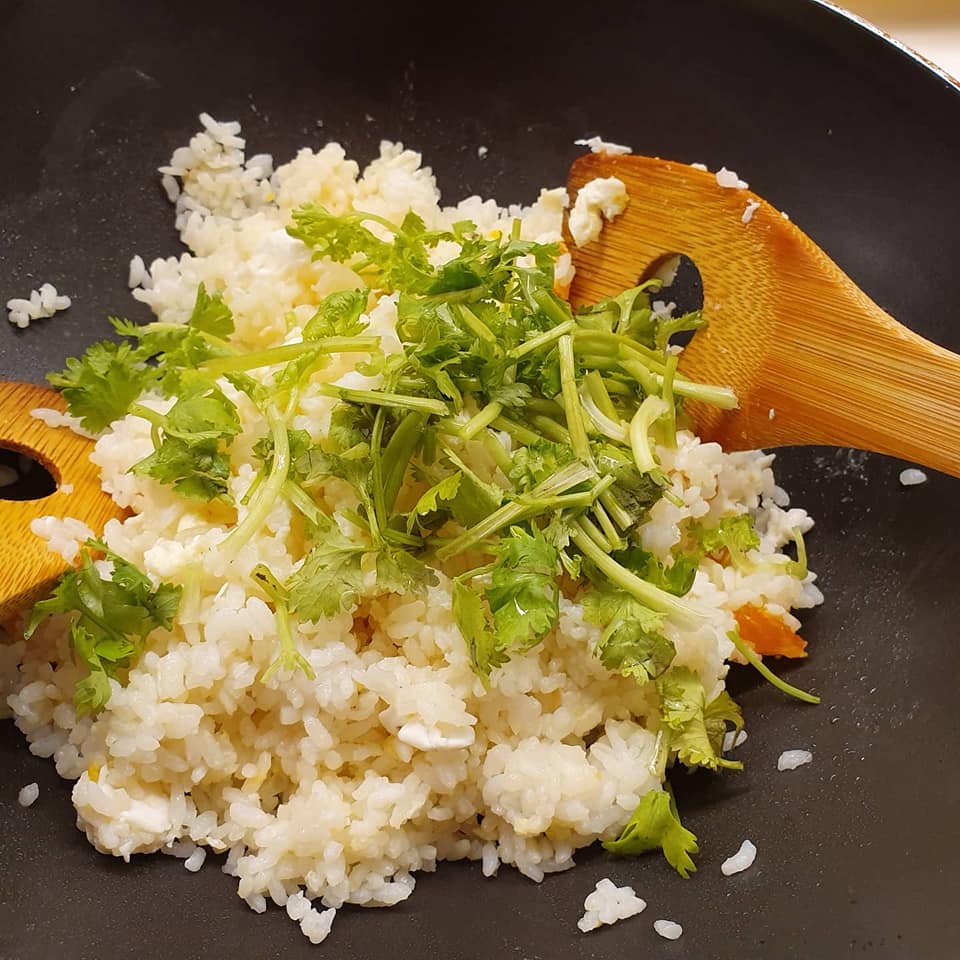 Add in 1 tsp Sugar and Coriander Leaves just to heat through.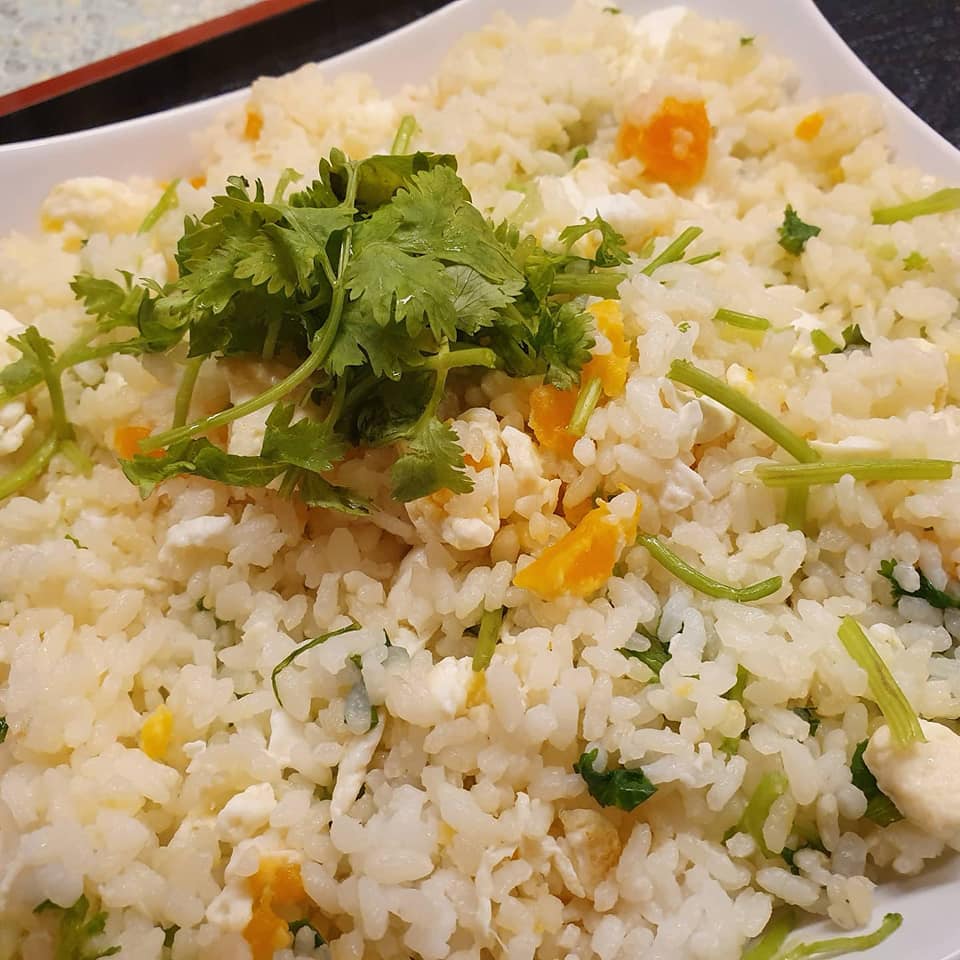 Off heat and serve immediately. This portion of Salted Egg Fried Rice with Coriander Leaves serves for 2 persons. One plate for my Personal Assistant and one for me. She told me 好吃 Hao Chi, delicious! Cook this dish for your loved ones today.
#EatHappyLiveHealthy健康愉食
#EHLH
#CatherinaHosoiLifestyle
#CreatorNRoleModelOfEHLH
#CulinaryHobbyClass
#RecipesDevelopmentConsultancy