Through my Cooking I express my Love to my Samurai. At "Circuit Breaker Mode" STAY AT HOME in Singapore. Today I am cooking Tanmen Japanese Style. See how I turn a packet of Instant noodle into a delicious meal with simple Japanese ingredients.
Preparation:
To cook Tanmen Japanese Style , I prepare a packet of Myojo Tanmen, 5 stalks of Spring Onions (separate the head and green part), 2 big Shiitake Mushrooms, 1/3 roll of Naruto (aka Narutomaki) Japanese Fish Cake (cut to slice) and 2 TBS of Dried Small Clam Wakame Seaweed as seasoning for noodle. (I don't use the packet of seasoning that comes with the noodle packet).
Cooking:
First boil 500ml water with the 5 heads of Spring Onion for 5 minutes to get the fragrance. Then add in Noodle, Shiitake Mushrooms and Naruto Fish Cake slices and Dried Small Clam Seaweed seasoning. Add in a little Himalayan Pink Salt.
Bring to boil for 3 mins and off heat. Scatter green part of Spring Onion in.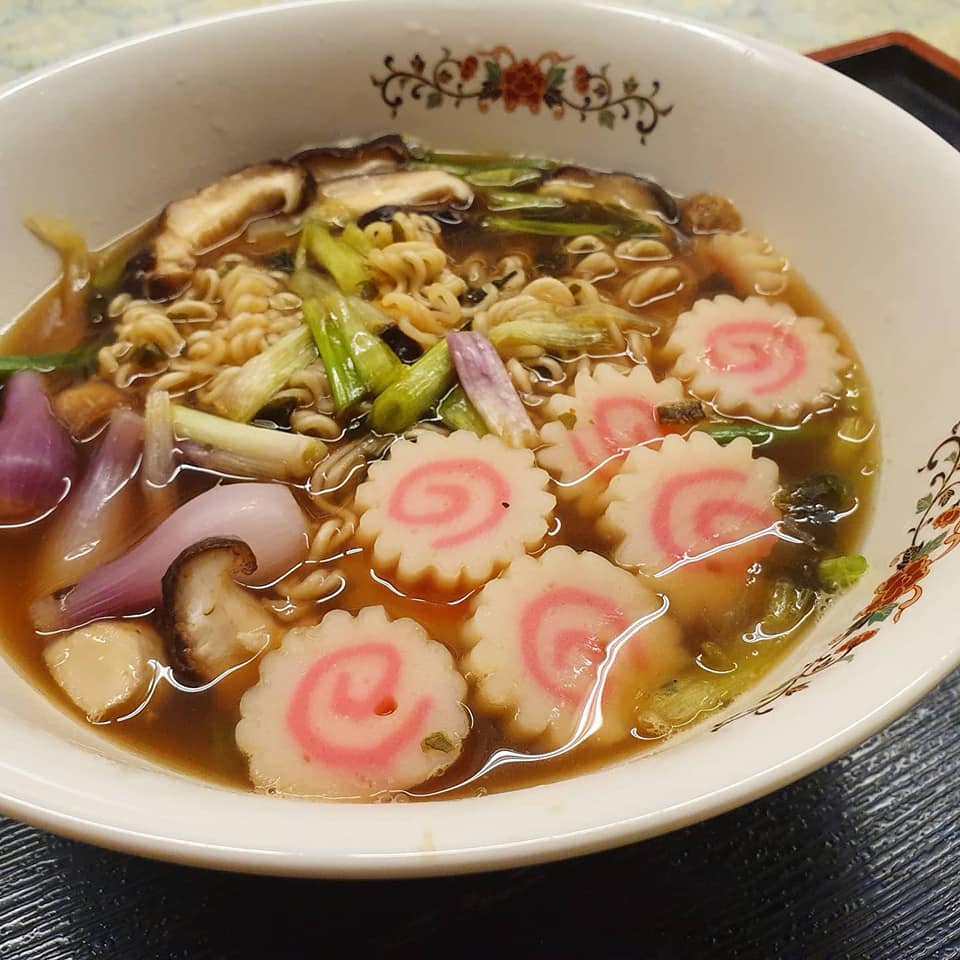 Ready to serve piping hot. My Samurai said,"Oishii" (delicious) Try this Tanmen Japanese Style at home for your loved ones!!
#EatHappyLiveHealthy健康愉食
#EHLH
#CatherinaHosoiLifestyle
#CreatorNRoleModelOfEHLH
#CulinaryHobbyClass
#RecipesDevelopmentConsultancy