STAY AT HOME for your own good. Get the dried stuffs (3 TBS Dried Lily Buds, 3 TBS Dried small Black Fungus, 8 Dried Red Dates) from my pantry, 8 Sweet beans and 1 piece of Tau kwa 豆干 (firm Soya Bean Cake, pronounced as Dou Gan in Mandarin) which is the remainder from the packet I cooked few days ago. (A meatless dish using Tau Kwa) I kept it in a tupperware soaked with Water and 1 tsp Salt in the chiller to prolong its shelf life. Using these ingredients to cook another Meatless dish using Tau Kwa to serve with White Rice.
Preparation: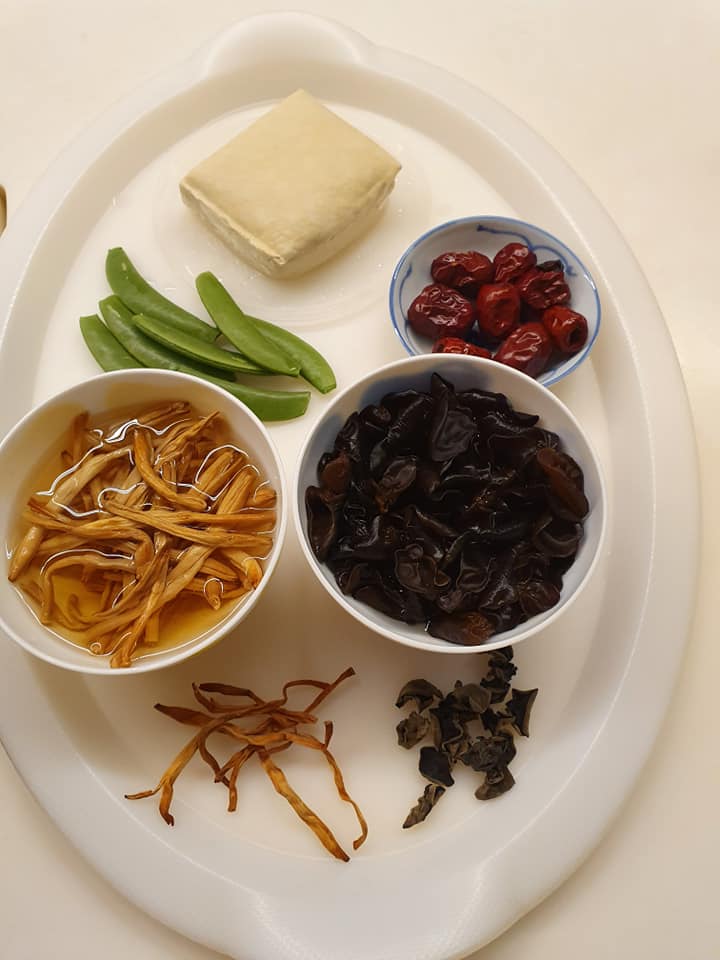 First I soak Dried Lily Buds, Dried small Black Fungus and Dried Red Dates in tap water.
When softened, I pluck away the hard both ends from Lily Buds and tie to knots. Than I cut Small Black Fungus to shreds and cut Red Dates to quarters.
Cut Taukwa to small dices.
Cooking
Heat up 1 TBS Sunflower Oil in the non stick fry pan n pan fry Taukwa till both sides become golden. Add in Black Fungus and Lily Bud knots, saute and toss well.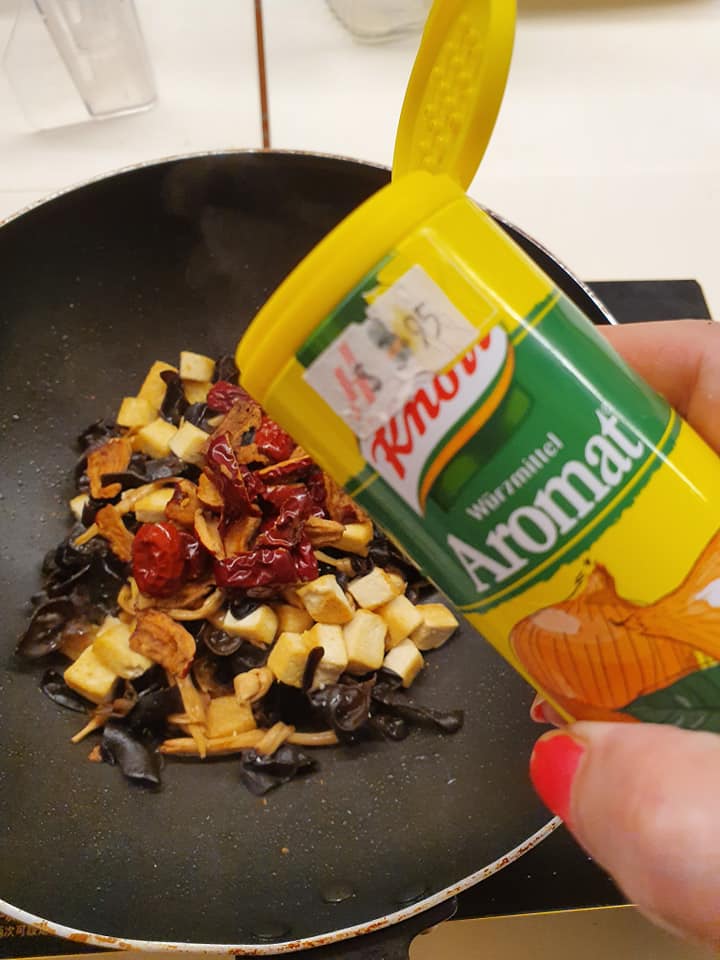 Next add in a few dashes of KNORR brand Aromat Enhancer, Red Dates and 1/4 cup water, cover with lid and bring to boil till water dries up.
Lastly open lid, put in the 8 Sweet Beans with strings removed, add in 1 tsp Himalayan Salt and 1/2 tsp Sugar, heat through, toss well and off the heat. Another meatless dish using Tau Kwa is ready to serve with Rice. A very yummy dinner for two.

#EatHappyLiveHealthy健康愉食
#EHLH
#CatherinaHosoiLifestyle
#CreatorNRoleModelOfEHLH
#CulinaryHobbyClass
#RecipesDevelopmentConsultancy