Presenting to you a different way of using You Tiao 油条 (deep fried dough stick) to cook a nutritious breakfast (can also be a light meal by itself).
Preparation: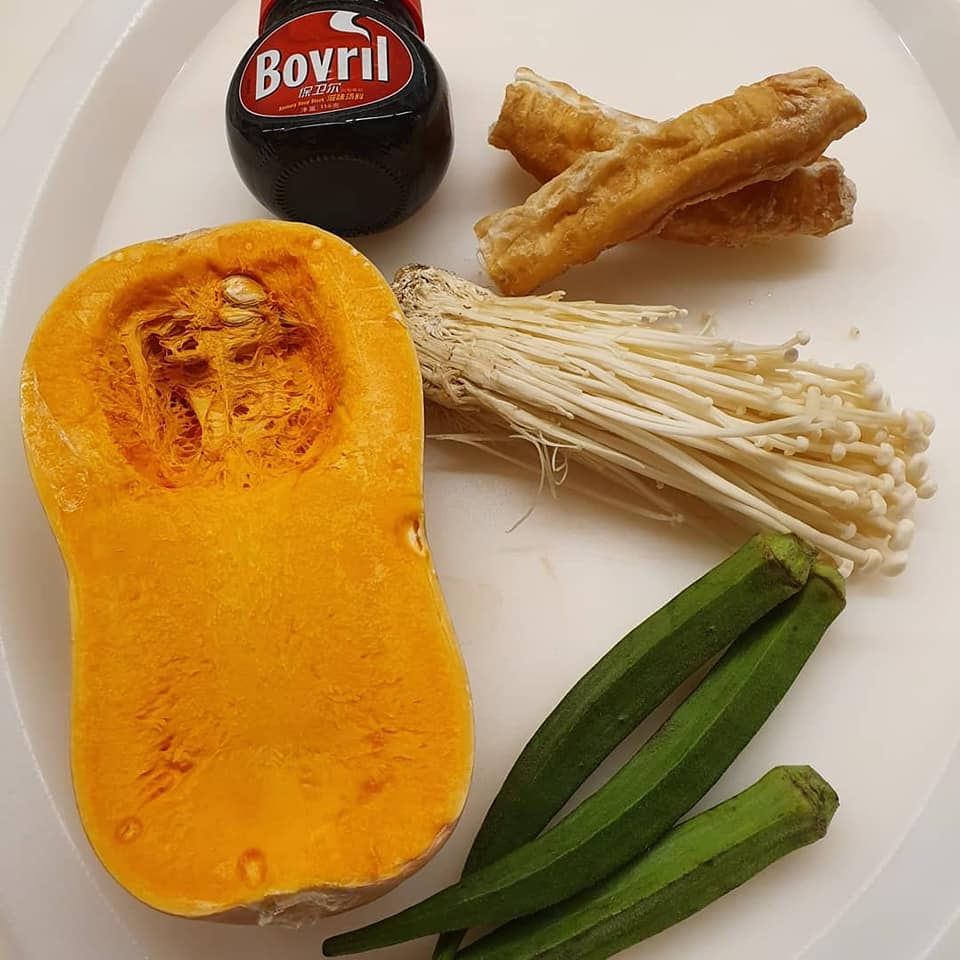 First, I had 50g Australian Butternut Pumpkin which I cut to thin shreds, a small bundle of Enoki Mushrooms which I cut to shorter length and 3 Okra cut to 1 cm length. Next, I scissor cut a pair of You Tiao to 1 cm pieces.
For seasoning, I am using Bovril brand Savoury Soup Stock.
Cooking: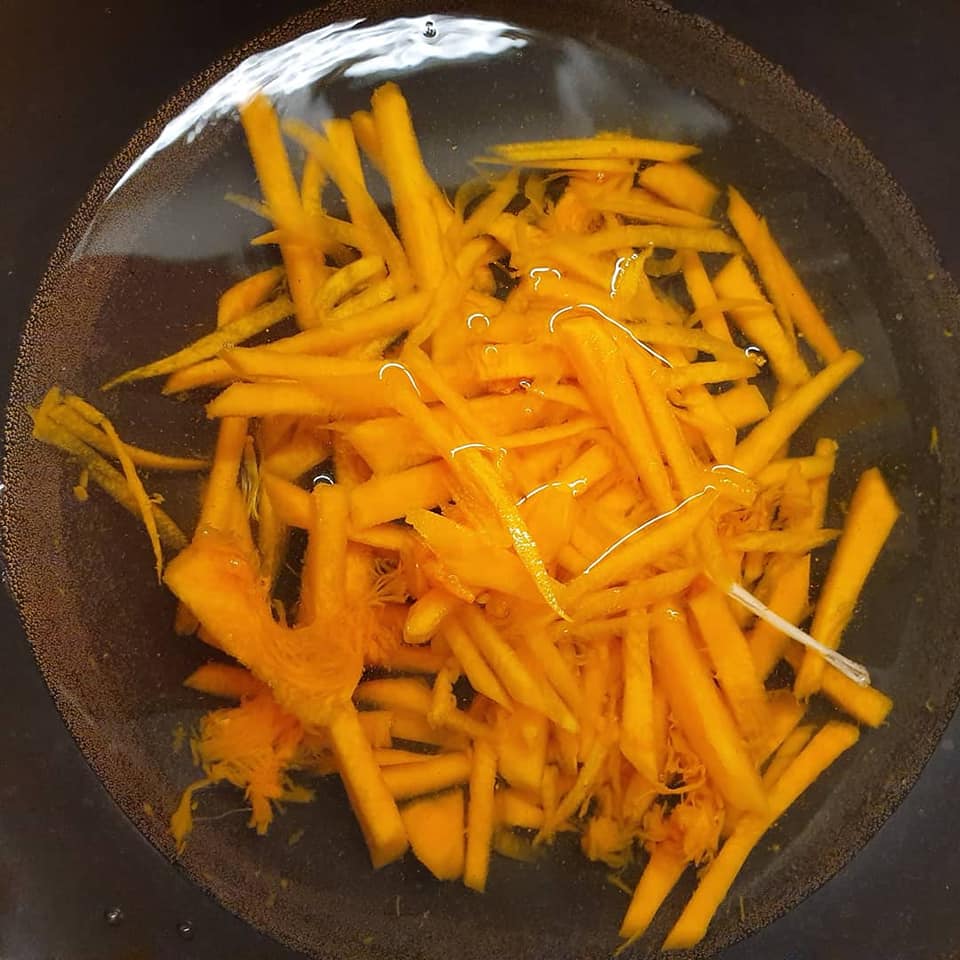 First boil Pumpkin in 500ml water till soft.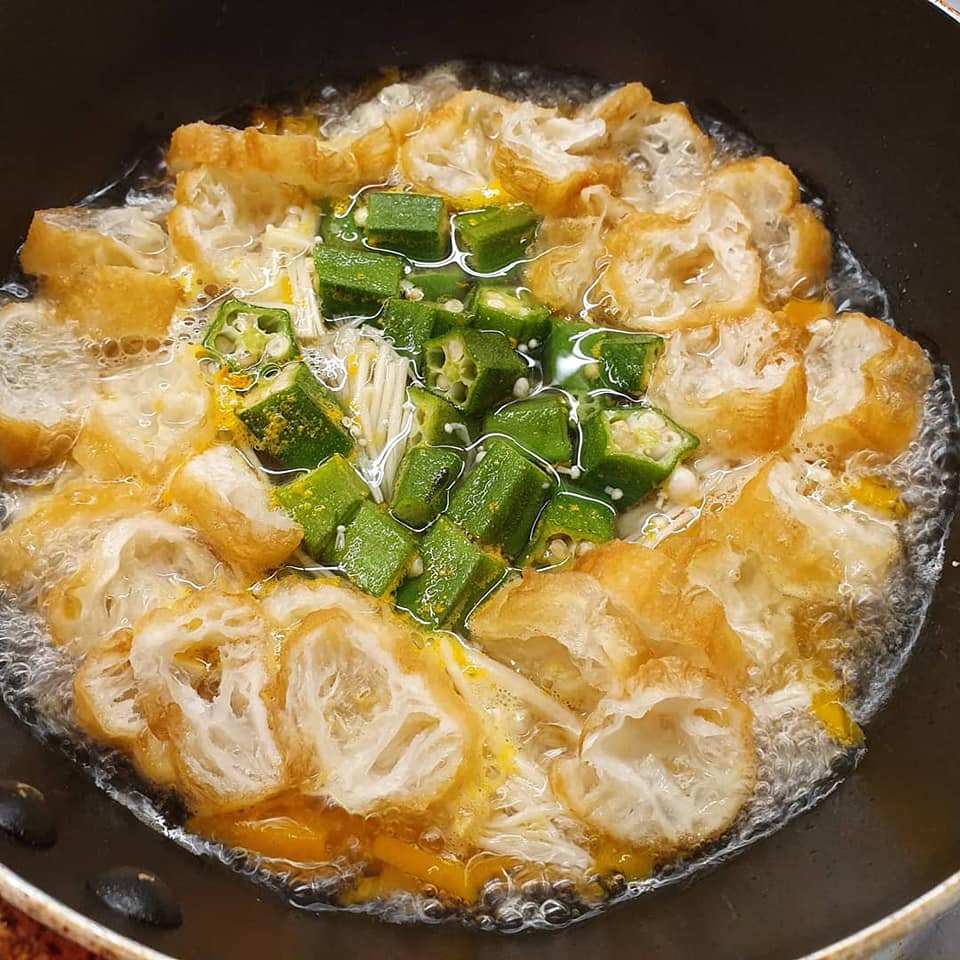 Than, add in Enoki Mushrooms, Okra and You Tiao to heat through.
Add in 1 tsp of Bovril brand Savoury Soup Stock, have a good stir and ready to serve.
I paired my You Tiao Potage with a cup of Bittergourd Tea. I take responsibility for my health. Eat Mindfully and selectively.

#DifferentWayOfUsingYouTiao另类煮油条新煮意 
#EatHappyLiveHealthy健康愉食 
#CatherinaHosoiLifestyle
#EHLH  
#CreatorNRoleModelOfEHLH 
#CulinaryHobbyClass 
#RecipesDevelopmentConsultancy