Today I cooked a Japanese Home-style Dish "Buta Niku, Shinachiku, Moyashi, Goji Berry No Itame". (Stir fry dish made of Pork slices, Preserved Radish, Beansprout & Goji Berries). This can be served with Rice or as a topping for a noodle dish. (See my post on Tanmen with Stir Fry Pork dish)
Preparation:
First I need 200g Pork slices which I season with 1/2 tsp Himalayan Pink Salt, 1/4tsp Sugar, 1 TBS Cooking Sake and 1 TBS Katakuriko (Potato Starch). Leave aside for 10 mins.

Next Cut 5 white stalks of Homegrown Spring Onion to 1 inch length.
Rinse 300g of Moyashi (Beansprout).

Get ready 3 TBS minced Sweetened Shinachiku (Sweetened minced Preserved Radish or the Chinese Hokkien calls it as Chai Por) and rinse 3 TBS Goji Berries.
Cooking:
First heat up 1 TBS Sunflower Oil in a non stick fry pan. Drop in Spring Onion White stalks to fragrant.
Next add in 3 TBS sweetened Shinachiku to fragrant.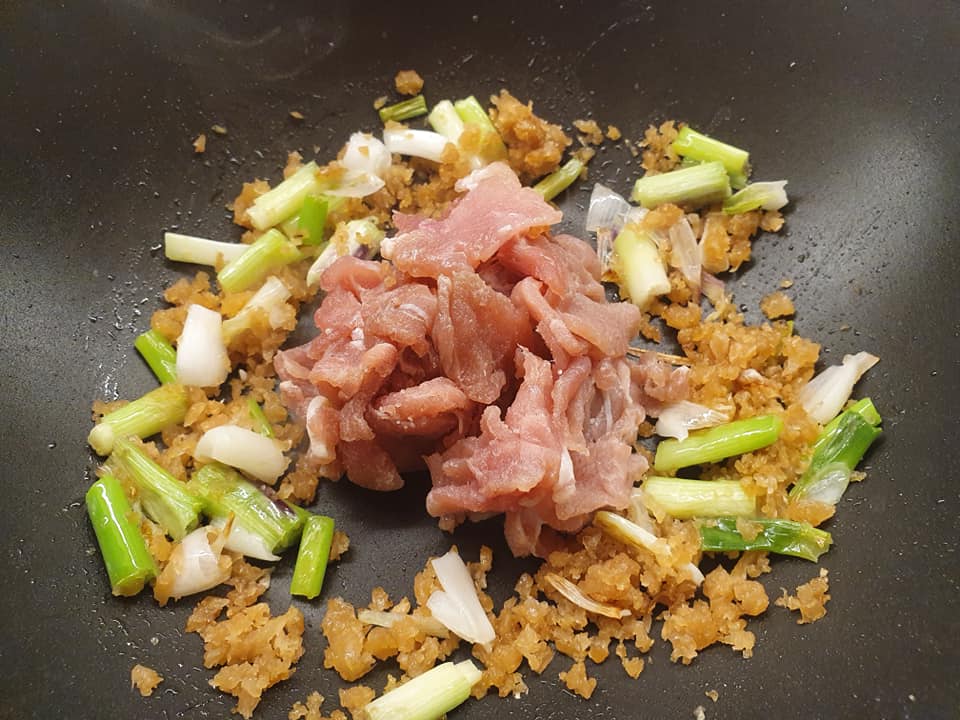 Than add in the seasoned Pork slices to fry till colour changes.
Add in 1 TBS Mirin (sweet Rice Wine) and 1 TBS Sesame Oil.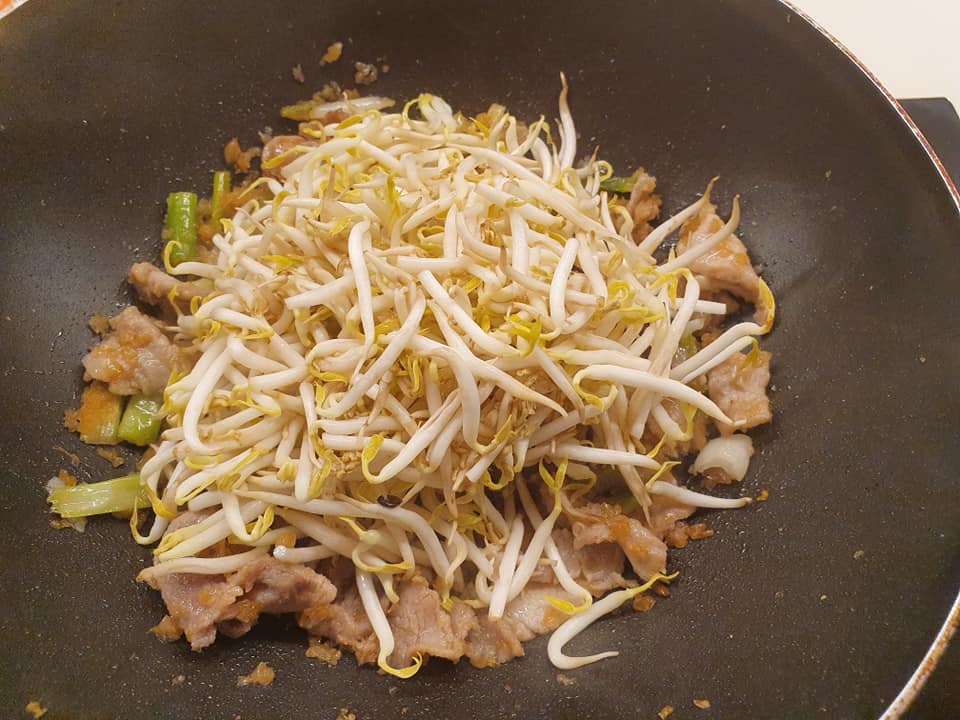 After that, put in the Moyashi (Beansprout) to fry to heat through.
Lastly mix in the Goji Berries to heat through for 1 minute. Off heat and serve with White Rice or use as a topping for noodle.
The sweetened Shinachiku is salty so its not necessary to add in Salt when you fry the Moyashi since I had seasoned the Pork with Salt earlier. The crunchy Beansprout tastes so good with Shinachiku & Pork. Do try this in your kitchen.
#EatHappyLiveHealthy健康愉食
#EHLH
#CatherinaHosoiLifestyle
#CreatorNRoleModelOfEHLH
#CulinaryHobbyClass
#RecipesDevelopmentConsultancy