Today I am sharing with you how I cook "Fried Mah Mee" (Yellow noodle) as our dinner tonight.
Preparation: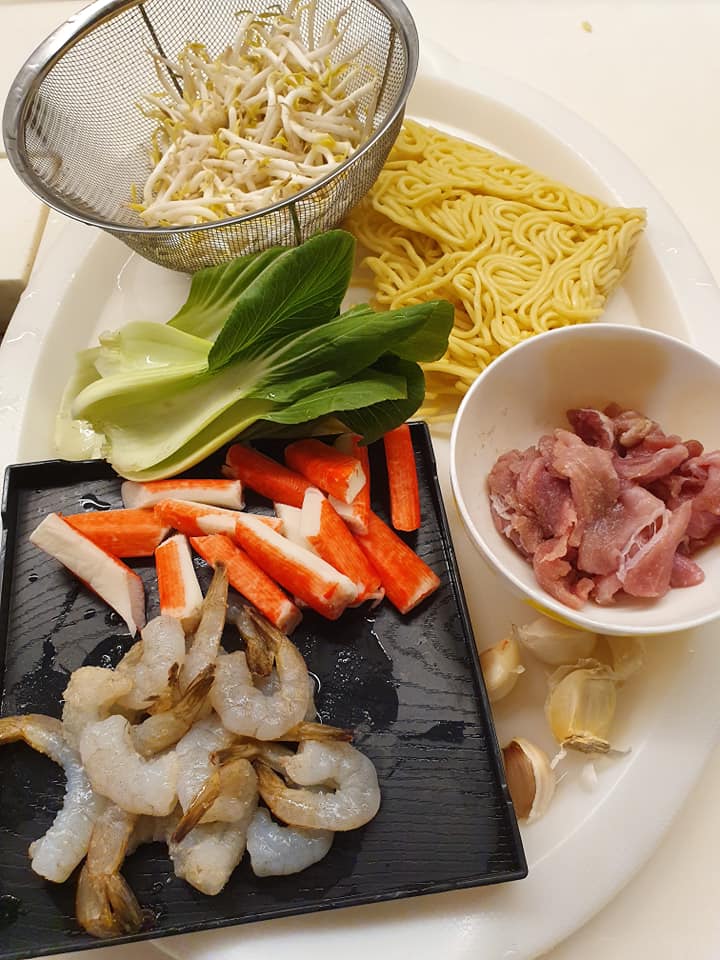 For the ingredients, I will need 300g Yellow noodle, 5 pips Garlic (finely mince), 200g Pork slices, 150g shelled Prawns, 6 sticks Imitation Crab sticks (each cut to twos).
For veggies, I have 250g Beansprouts (click for my blog post on Growing Beansprouts Step by Step). and a few stalks Green Veggie (I used Xiao Bai Cai小白菜). Divide the hard stems from the green leaves.
I also need 2 TBS Sunflower Oil, 2 TBS Oyster Sauce, 1 tsp Thick Dark Soya Sauce (for colouring), 1/2 cup water (to simmer the Noodle), Salt, Sugar, Pepper and Hua Teow Wine for seasoning Pork and Prawns.

Season Pork with 1/2 tsp Salt, 1/4 tsp Sugar, a dash of Pepper and 1 tsp Hua Teow Wine. Do the same for prawns too.
Cooking:
First heat up a non stick wok with 2 TBS Sunflower Oil, put in minced Garlic to fragrant. Then add in Pork to saute till colour changes.
Next, add in Prawns to cook till colour changes.
Add in Yellow Noodle to toss with the prawns and Pork,
Top the Noodle with Beansprouts and white stalks from the Veggie, and place Imitation Crab Sticks on top.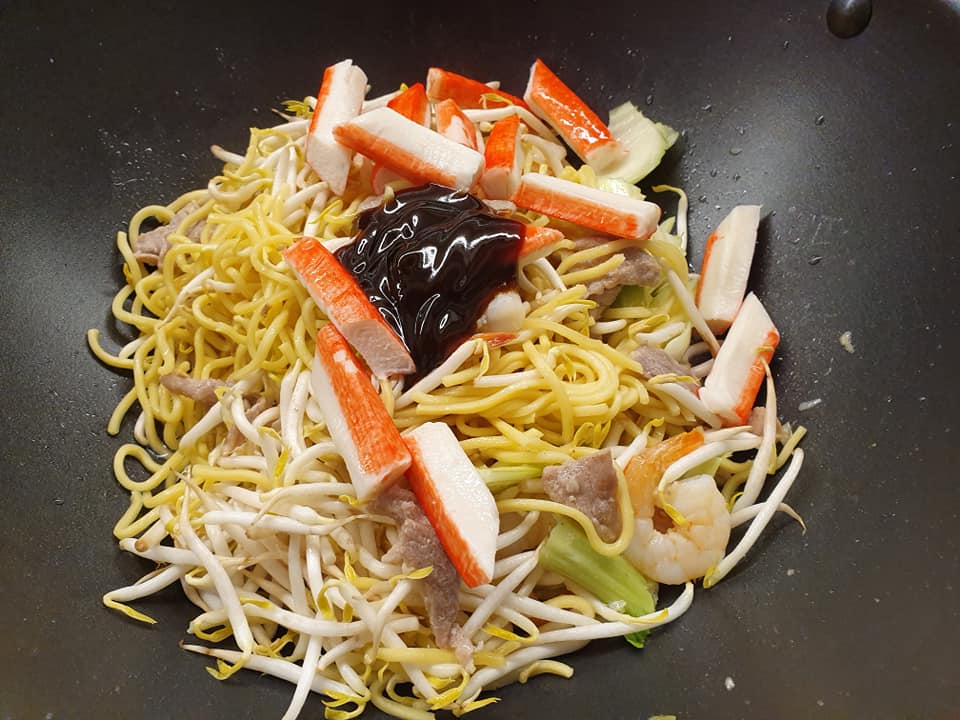 Put in Oyster Sauce and Thick Dark Soya Sauce and half cup Water, toss well . Cover with a lid and let it boil for 3 minutes.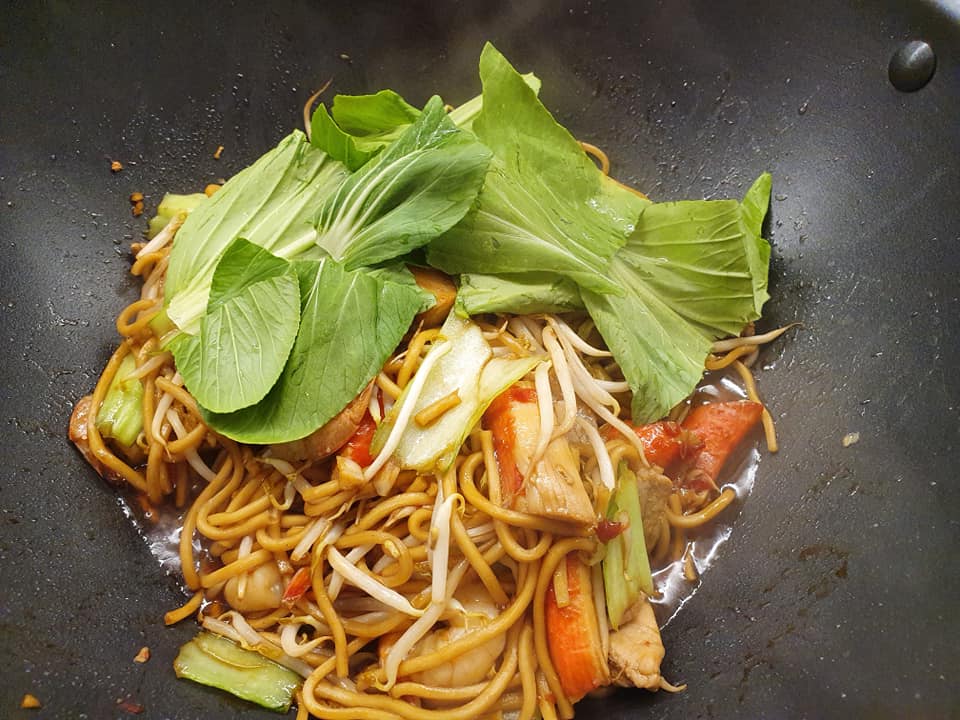 Open the lid and add in green leaves just to heat through. Off heat and serve Fried Mah Mee (Yellow Noodle) immediately. This portion serves well for the two of us.
#EatHappyLiveHealthy健康愉食
#EHLH
#CatherinaHosoiLifestyle
#CreatorNRoleModelOfEHLH
#CulinaryHobbyClass
#RecipesDevelopmentConsultancy