Kombanwa (Good evening) from my cozy kitchen in Singapore. Tonight I am using *Yamasa brand Konbu Tsuyu (Sea Kelp Cooking Sauce) & Mirin (Sweetened Sake) to cook "Tori-Niku Jaga" (Chicken Potato dish), best to serve with Short Grain Rice.
Preparation:
I have 2 Chicken Wings and 1 Chicken Leg (chopped to chunks), which I season with 1/2 tsp Salt, 1/2 tsp Sugar and a dash of Pepper.

While the Chicken is marinating, I go on to remove skin from 3 big Potatoes and roll cut to chunks, cut 3 big Onion to shreds, cut 2 Fresh Red Chillies to twos, slice 1 knob of Ginger and cut 1 green Part of Leek to diagonal thick slices.
Cooking:
Heat up 2 TBS Sunflower Oil in a non stick wok. First saute Ginger slices till fragrant then add in half portion of Onion to saute till limp.
At this point, add in the marinated Chicken pieces and Red Chillies. Saute till Chicken changes colour.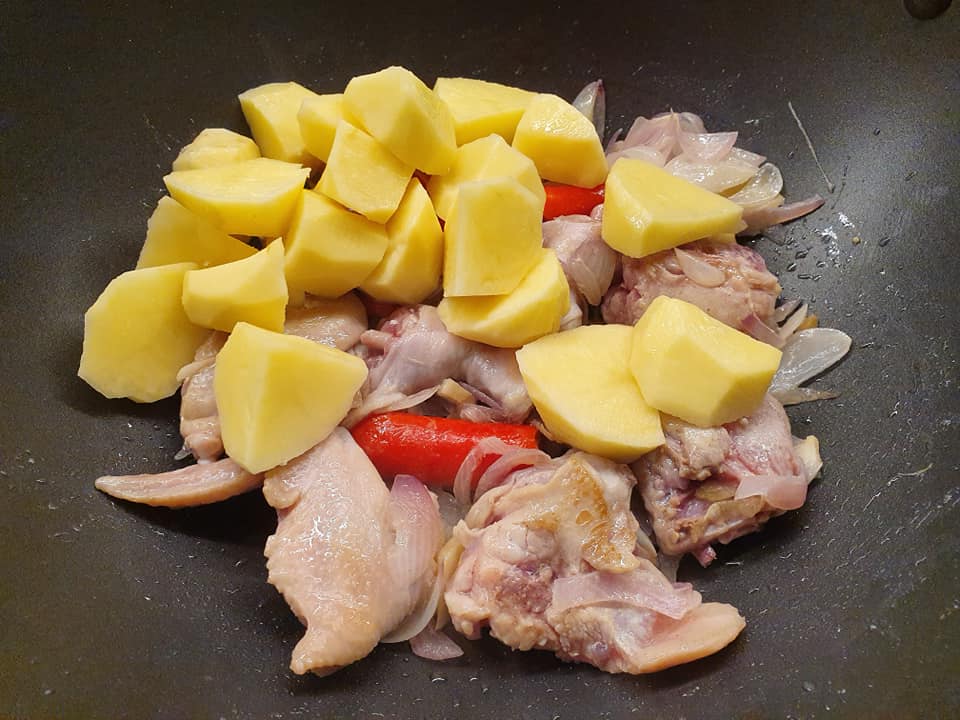 Then add in Potatoes to toss in.
Add in 1/2 cup Mirin and 1 cup Konbu Tsuyu with 1 1/2 cups Water. Close with lid and bring to rapidly boiling for 15 mins. Open lid and give it a toss, turn to medium heat.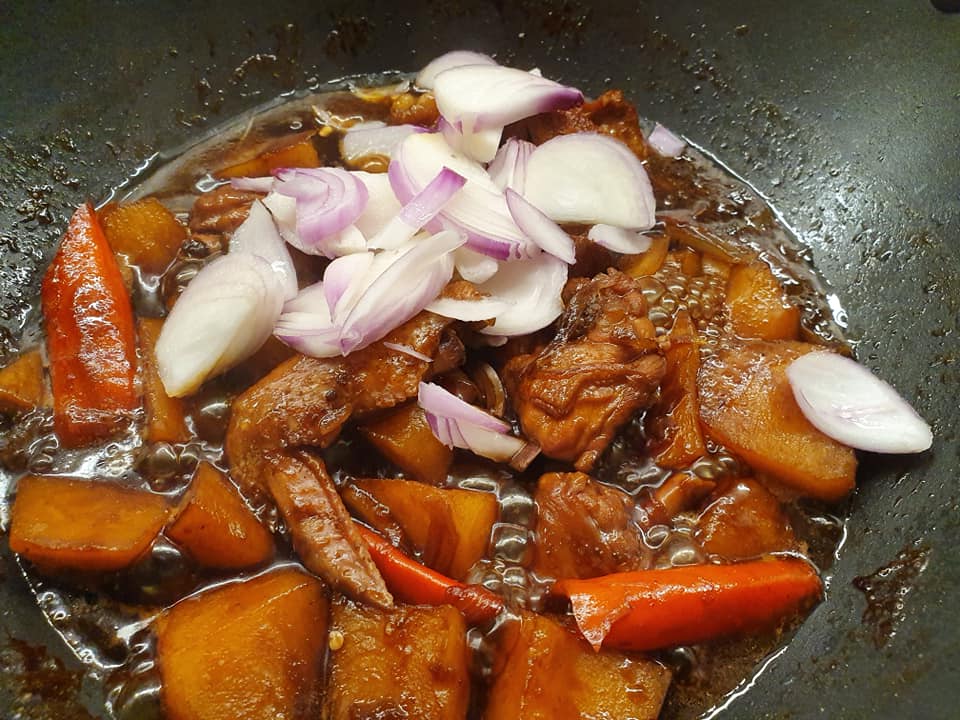 When gravy reduces to remain about 1/2 cup, throw in the remaining Onion to cook for 2-3 mins.
Lastly add in Green part of Leek to heat through for another one minute. Off heat.
The cooked Tori Niku Jaga (Chicken Potato dish) dish look glossy and smell so inviting. Good to serve with White Short Grain Rice. This portion is just nice for the two of us. Itadakimasu! (Let's eat).
#EatHappyLiveHealthy健康愉食
#EHLH
#CatherinaHosoiLifestyle
#CreatorNRoleModelOfEHLH
#CulinaryHobbyClass
#RecipesDevelopmentConsultancy