A collection of CATherina Hosoi's facebook posts from 07 Feb 2021 Sunday to 11 Feb 2021 Thurs day.
---
07 Feb 2021 Sunday
Bible sharing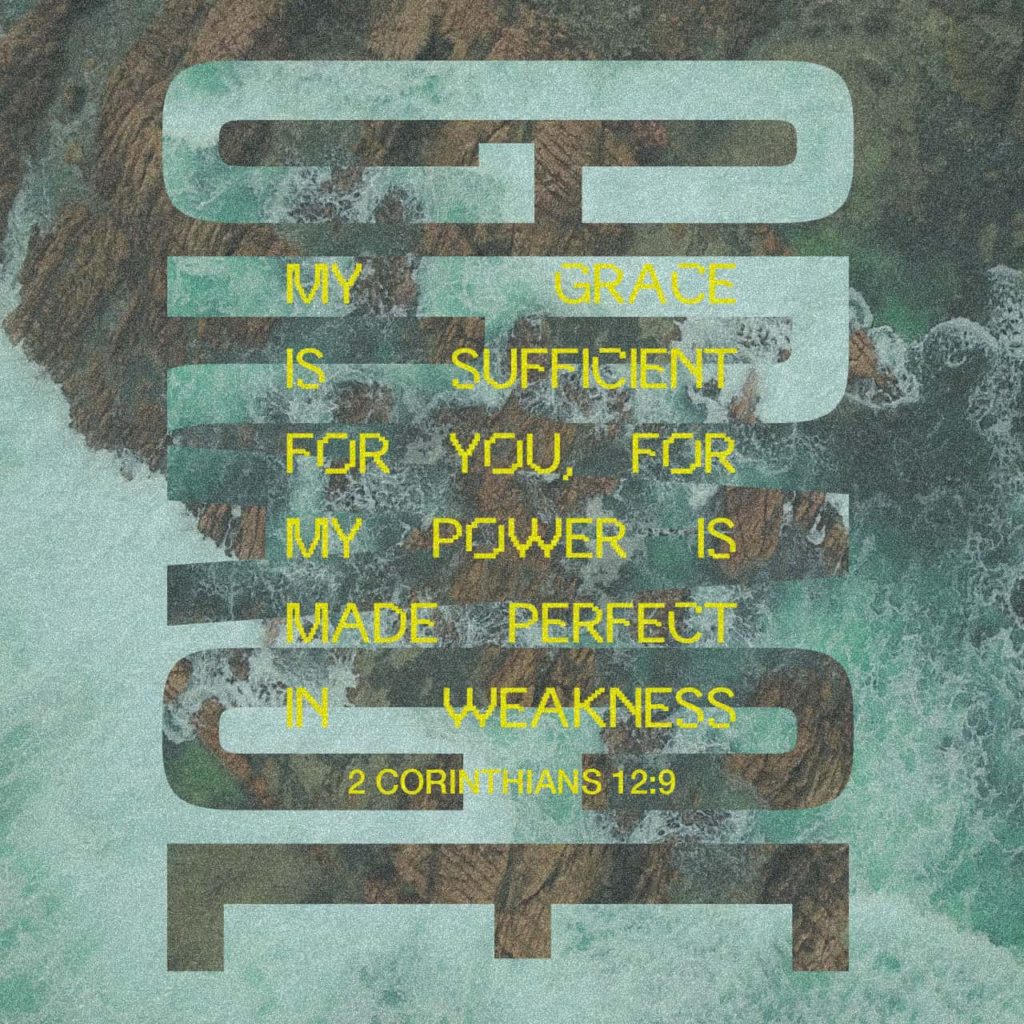 2 Corinthians 12:9 NIV
But he said to me, "My grace is sufficient for you, for my power is made perfect in weakness." Therefore I will boast all the more gladly about my weaknesses, so that Christ's power may rest on me.
NIV: New International Version
---
Brunch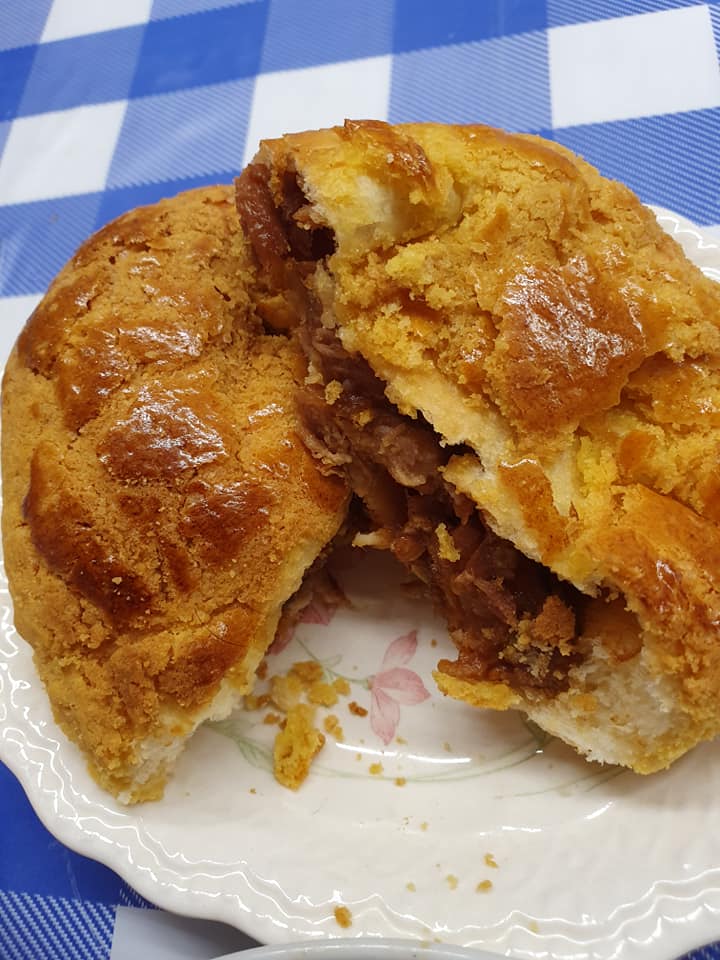 A very blessed Sunday to all. Am enjoying my Brunch.

Did a Sunny-side-up Egg, cut 4 Napa Cabbage to shreds and saute with 1 tsp Butter and flavoured with 1 tsp Kikkoman Soya Sauce and a dash of Pepper.

I also toasted 1 store bought Hong Kong style Char Siew filling Polo Bun with a crusty topping. And I also cannot miss my hot drink of Nescafe Gold with full cream Milk without Sugar.

Happy day for me.

---
Supplement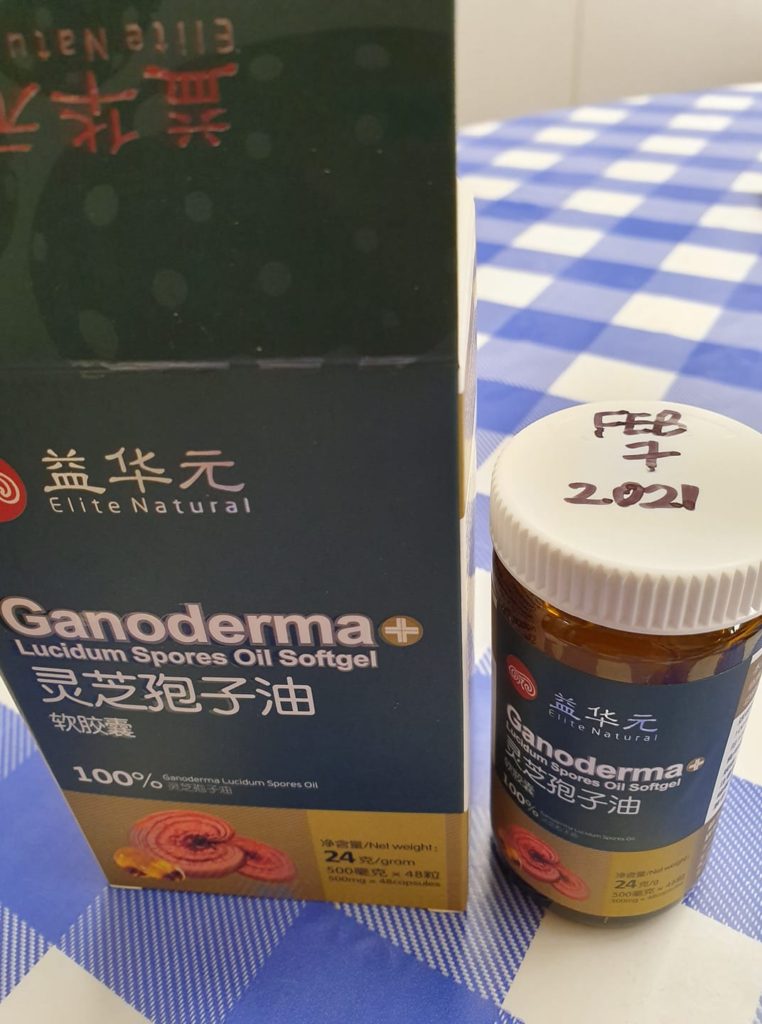 Started on another new bottle of Elite Natural 益華元 GANODERMA Lucidum Spores Oil Softgel 灵芝孢子油 for my health maintenance.
---
Bak Kwa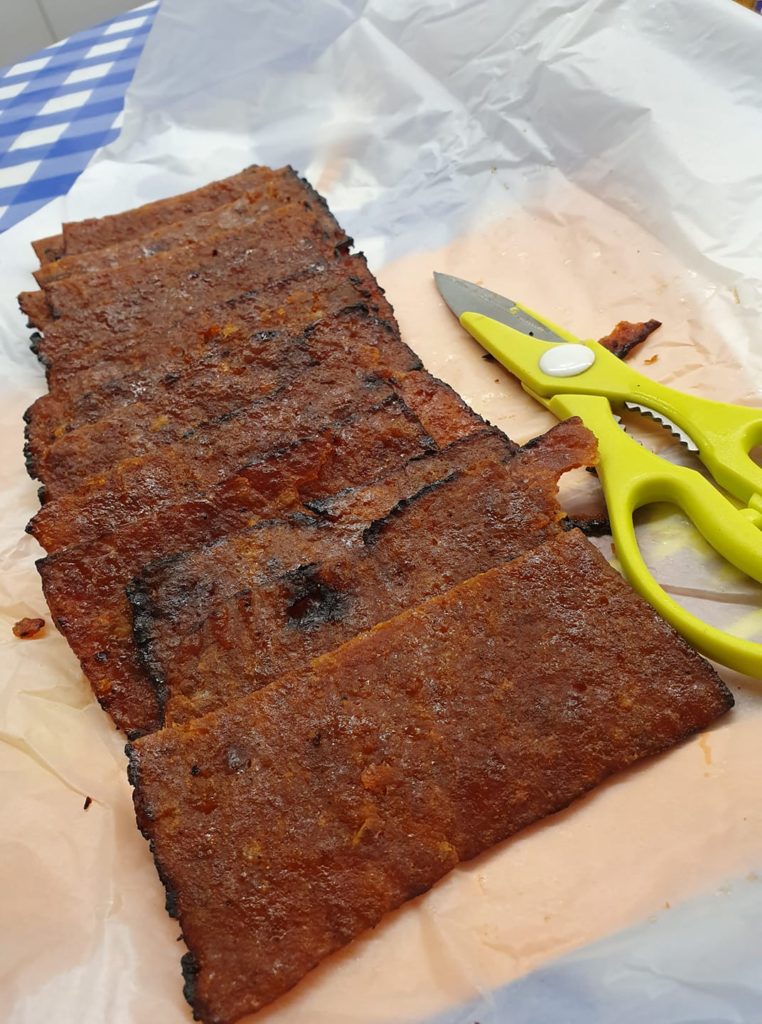 I love Bak Kwa 肉干. Everyone loves Bak Kwa. But better to Eat Happy n Live Healthy by following my EH.LH style, I need to control eating it because of the high sodium and high sugar.

This is my tip to share with you. I divide them piece by piece and cut each slice to 2 pieces. Then store each slice of 2 pieces in plastic bags and keep in freezer. Toast in toaster oven before enjoying.
---
Tea Break
Enjoying my 3 O'clock Tea time. Drinking Super Morinda Citrifolia L NONI TEA. It is an Organic and Natural Health Tea.
---
Recipe Sharing: One Wok of Goodness
Want to learn My One Wok of Goodness with Instant Noodle?

I used my remaining cooked 250g Sliced Pork or Sliced Chicken with minced Garlic from my chiller, cut 8 Napa Cabbage Leaves to short section, soak 4 TBS Dried Prawns in water to soften, cut half a Taro Yam to dices, get ready half packet of Instant Noodle (read more…)
#EatHappyLiveHealthy健康愉食
#EHLH
#CatherinaHosoiLifestyle
#CreatorNRoleModelOfEHLH
#CulinaryHobbyClass
#RecipesDevelopmentConsultancy
---
08 Feb 2021 Monday
Welcoming Year of Ox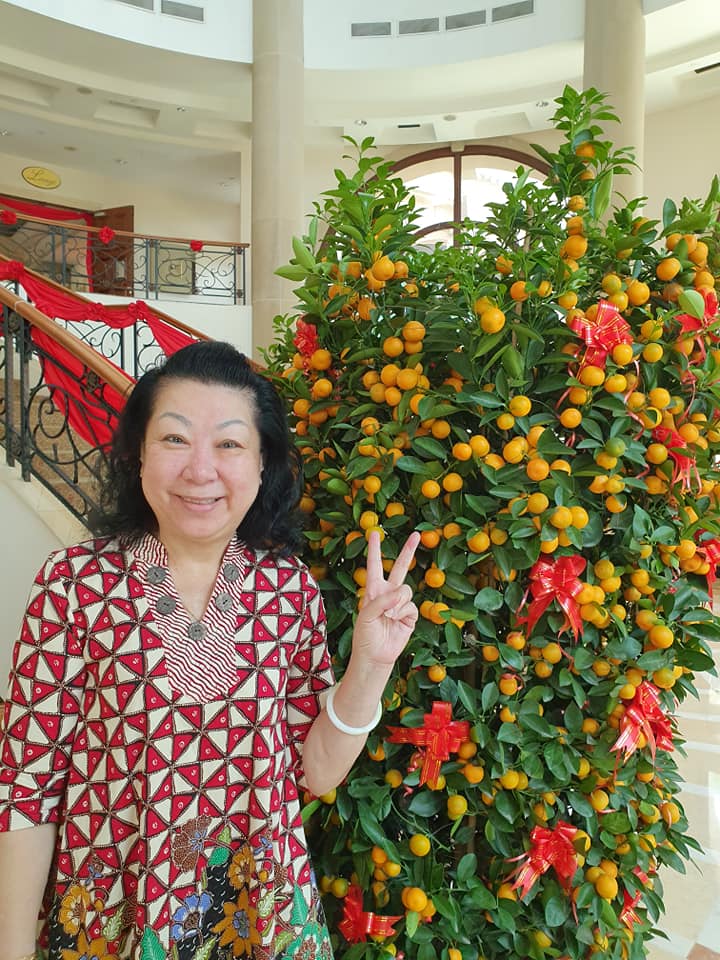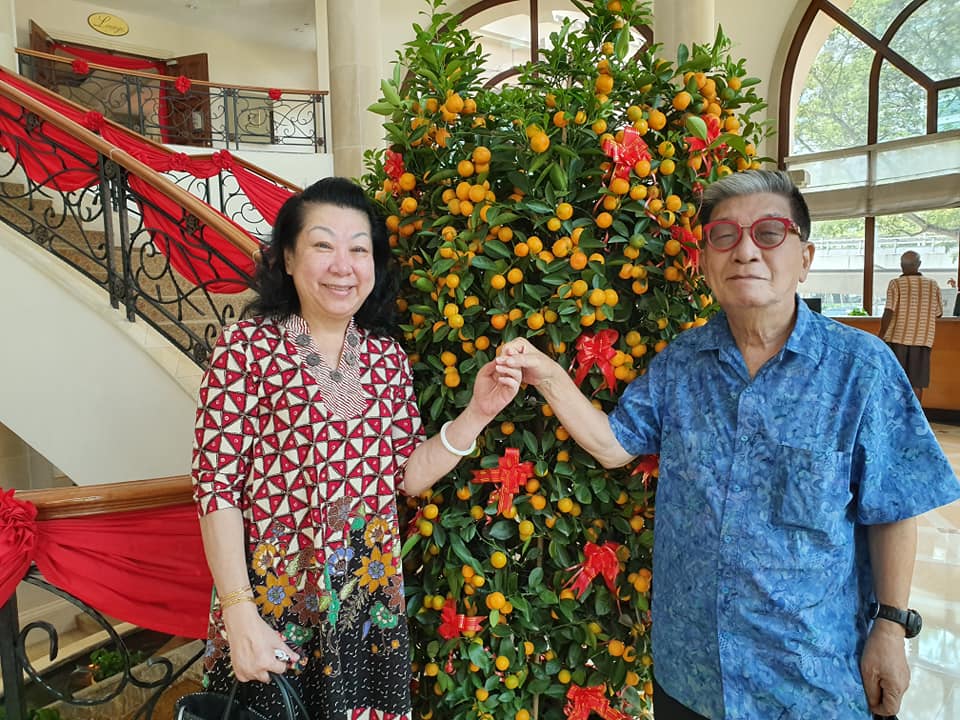 Together in LOVE the Samurai and his Geisha CAT welcoming the year of the Ox.
---
Ginger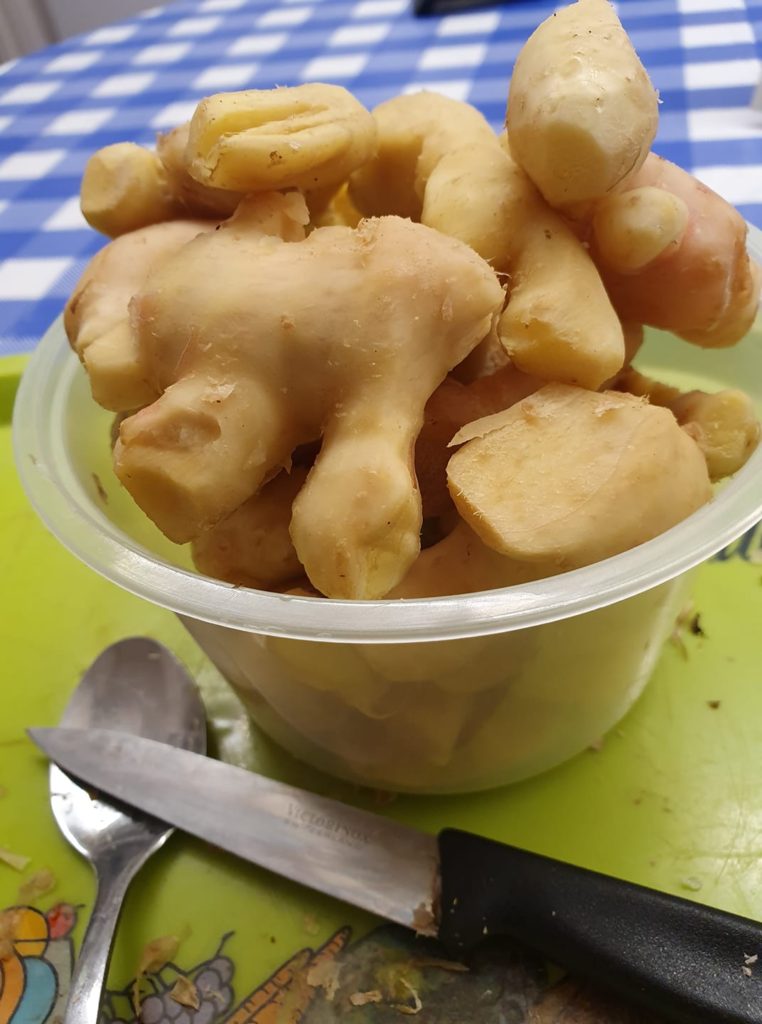 These are 500g scraped clean GINGER which I used a teaspoon and a small knife to do. Can you guess what I am going to do with 500g Ginger?
---
Noodles
Noodle, Noodle, Noodle. I love Noodle and have been eating Noodles in different recipes my last 3 meals.

Like my Hokkien Fried Mee with Prawns and Sotong? Two more big prawns are hidden below the mee.
---
09 Feb 2021 Tuesday
Ingredients: Cai Gan (preserved Dried Vegts)
I still have half a packet of Cai Gan 菜干 or the Cantonese call it as Choy Kon (preseved dried veggie) in the fridge. Soaking in a basin of water to remove the fine sand. Let me think what to cook with it as lunch for us today.
---
Friend visited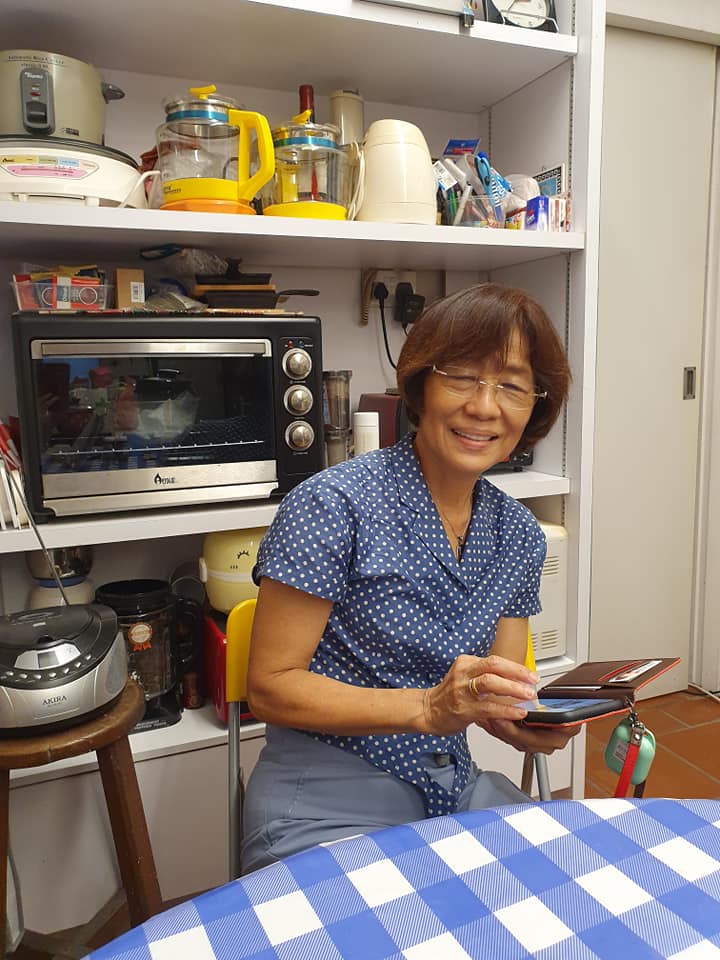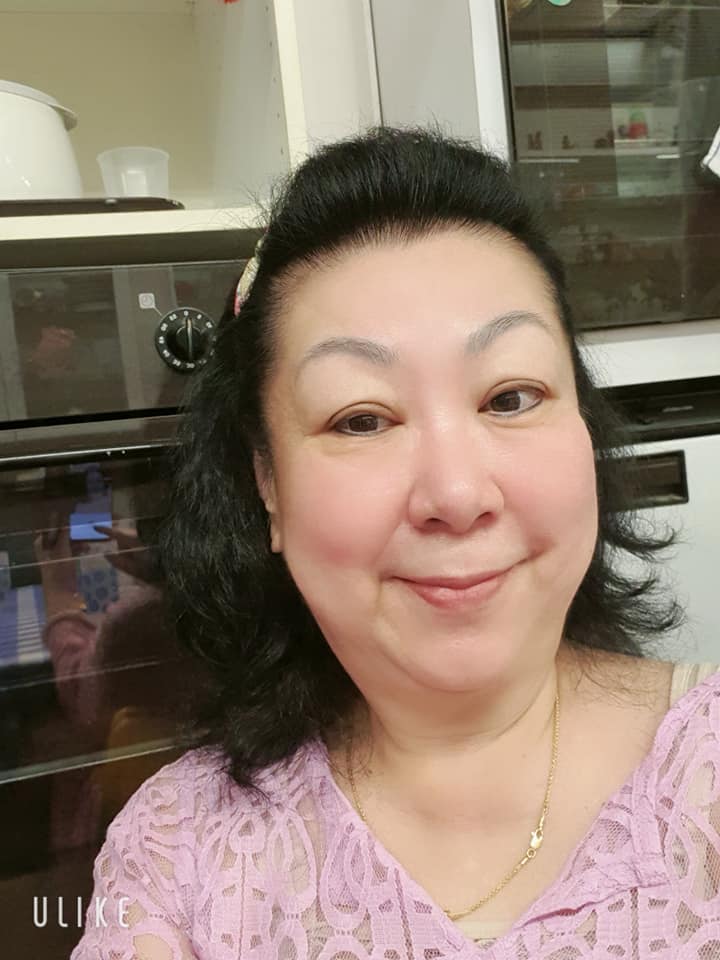 Good friend Subha Ang visited me today. We had a good chat to catch up. Haven't seen each other for over a year. I treasure friendship.
---
Recipe Sharing: Mung Bean Detox Porridge
My fragrant Mung Beans, Rice, Choy Kon 菜干 (preserved Dried Veggie), Meat (use Pork or Chicken), Honey Dates and Ginger Porridge is here for my loved ones to enjoy. This is how I do it. (read more…)
---
10 Feb 2021 Wednesday
Dinner with Friends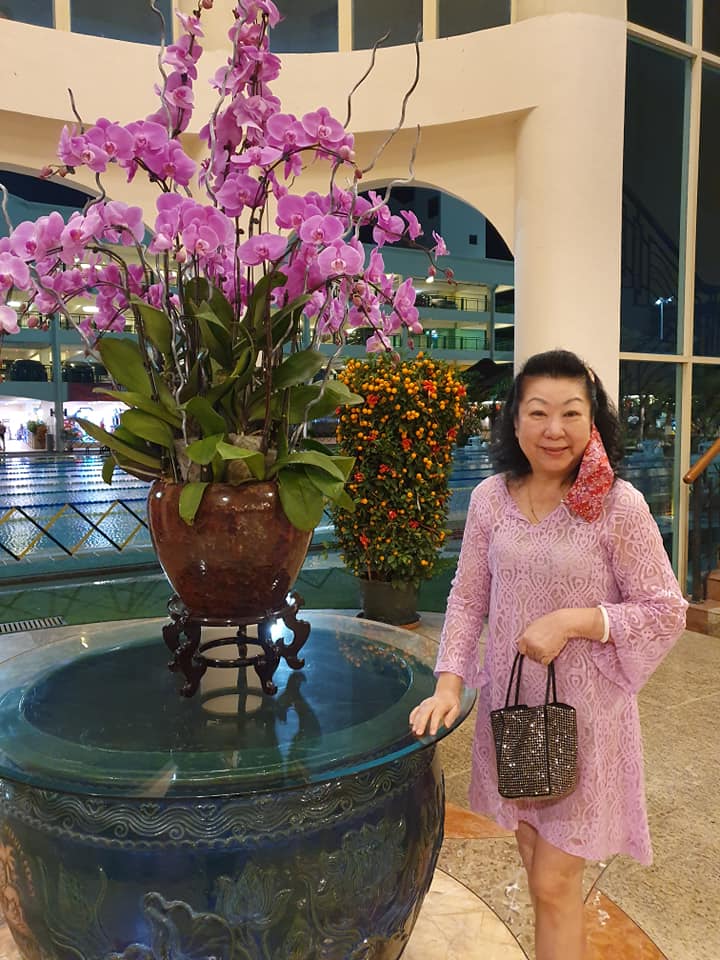 Our night's out for dinner with friends and having a silent tossing of Yusheng.
---
11 Feb 2021 Thursday
Breakfast
Sliced a slab of Steamed Chinese Black Sesame Cake (bought from the Mainland Chinese vendors from Chinatown) into 6 pieces. Will toast it then spread with some butter.
---
Happy Chinese New Year
Wishing all our relatives and friends A Happy Prosperous OX Year.
---
Chinese Leek
In my cozy kitchen, thinking what to cook for my loved ones for lunch.
---
Ingredients: Chinese Leek
These are China Leeks, only available in season during Chinese New Year time. This year we get abundantly from the wet markets and supermarkets. My favourite veggie during this season.

It gives an auspicious meaning because in Chinese it is known as SUAN 蒜,It has the same sound like 算 Suan. In Chinese it means to count, meaning we will have a lot of money and blessings to count.
---
Chinese New Year Eve Celebration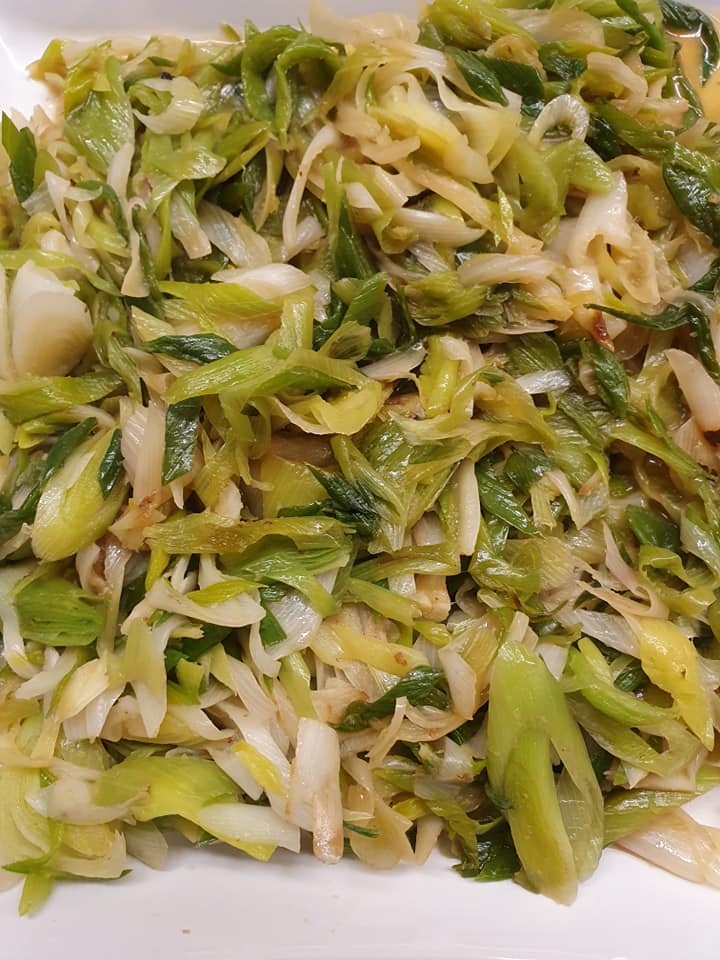 We two Love Birds enjoying our Chinese New Year Eve Celebration at our Home Sweet Home.

We had Steamed Salmon Head with my special made Geisha CAT Ginger Sauce garnished with Spring Onion, Braised Konnyaku Noodle with Roast Duck topped with Chinese Leek, Saute Chinese Leek cooked with Geisha CAT's Special Concocted Ginger Sauce.

My Samurai lead a prayer to GOD for the blessings we received from GOD the past year. Happy Blessed Chinese New Year to all.
#EatHappyLiveHealthy健康愉食
#EHLH
#CatherinaHosoiLifestyle
#CreatorNRoleModelOfEHLH
#CulinaryHobbyClass
#RecipesDevelopmentConsultancy
---


Recipes sharing by CATherina Hosoi