Want to learn My One Wok of Goodness with Instant Noodle? Using simple yet Healthy Ingredients, upgrade your cooking skills with ideas to turn a plain bowl of Instant Noodle into a wok of Goodness.
Preparation:
I am using my remaining cooked 250g Slice Pork (or Slice Chicken) with minced Garlic from my chiller. I had cooked 500g Slice Pork with Garlic for another dish, and I saved half portion to keep in my chiller for this dish.
I also am using 8 Napa Cabbage Leaves which I cut to short section (divide hard stem and leaves), soak 4 TBS Dried Prawns in water to soften, cut half a Taro Yam to dices and get ready half packet of Instant Noodle.

Cooking: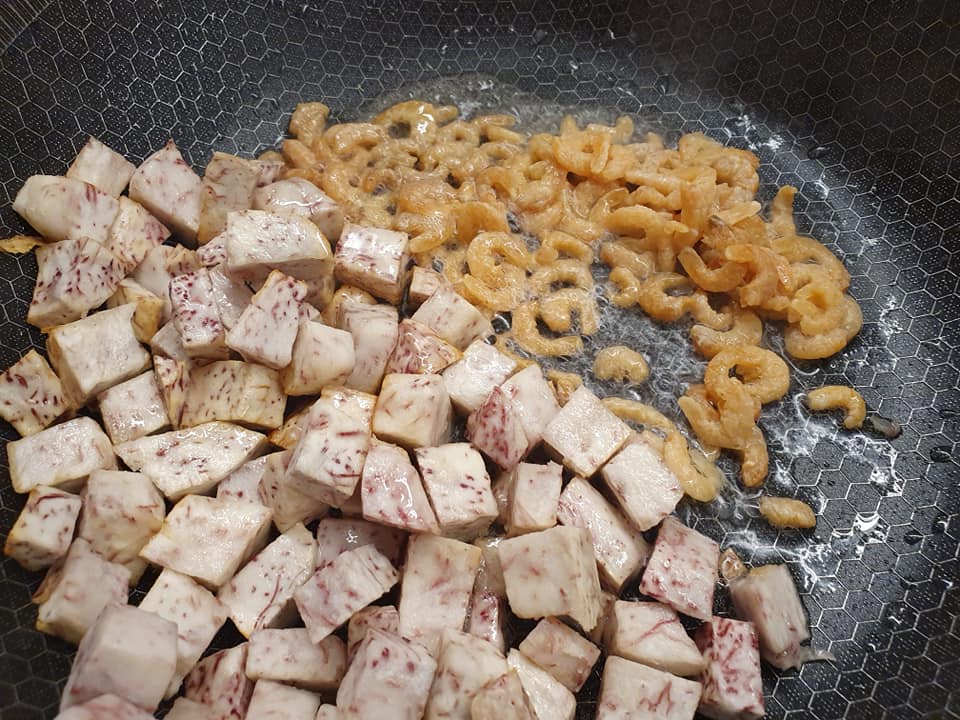 First heat up 4 TBS Oil in a frypan and shallow fry Taro Yam till golden. Then add in the drained Dried Prawns to saute till fragrant.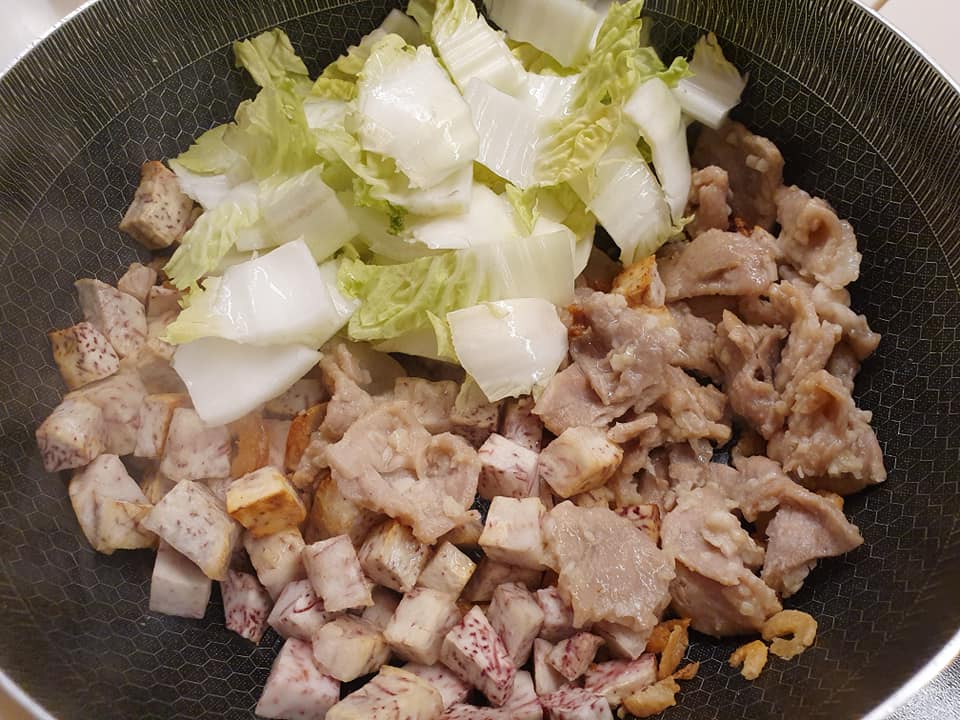 Add in the cooked Sliced Meat with Garlic and stem of Napa Cabbage to heat through.
Then top up with Napa Cabbage Leaves, add in half cup water, cover with lid and cook for 3 mins.
Open lid and add in half packet dried noodle to cook with the liquid.

Add in half an instant Chicken cube, 1 tsp Sugar and Himalayan Pink Salt to taste.

When noodle is cooked and gravy becomes little, off heat and ready to serve.
The fried Taro Yam is so fragrant. This portion is enough for 2 pax. A yummy dish we enjoyed.
If you like my recipe, Please help to share out on your Facebook. Do explore this Blog@CatherinaHosoi.com for more ideas and interesting recipes.
Please subscribe to my BLOG www.CatherinaHosoi.com and get inspired to follow my Healthy Lifestyle and read all the Eat Happy Live Healthy健康愉食(EHLH) recipes that I created. Please also share out to your friends.

#EatHappyLiveHealthy健康愉食
#EHLH
#CatherinaHosoiLifestyle
#CreatorNRoleModelOfEHLH
#CulinaryHobbyClass
#RecipesDevelopmentConsultancy