A collection of CATherina Hosoi's facebook posts from 04 Oct 2020, Sunday to 08 Oct 2020, Thursday.
---
04 Oct 2020 Sunday
My Rooftop Garden
This is my new Rooftop Garden. I have started to do my replanting. Happy to see the beautiful Orchid flowers and my Blue Pea Flowers blooming again. This is the place we come to enjoy fresh air, good breeze and sunshine for 30 mins to 1 hour everyday. We thank God for the blessings.
#StartedToDoReplanting
#AtOurRepairedRooftopGarden
#CountingOurBlessings
#CatherinaHosoiLifestyle
---
05 Oct 2020 Monday
Just for Sharing
---
Back from Hair Saloon
Good afternoon. Came back from Ah Fong my hair stylist for shampoo and set. Then using my electric Glass Boiler to boil Barley Drink. Have a good start for a new week.
---
Barley Water for the hot day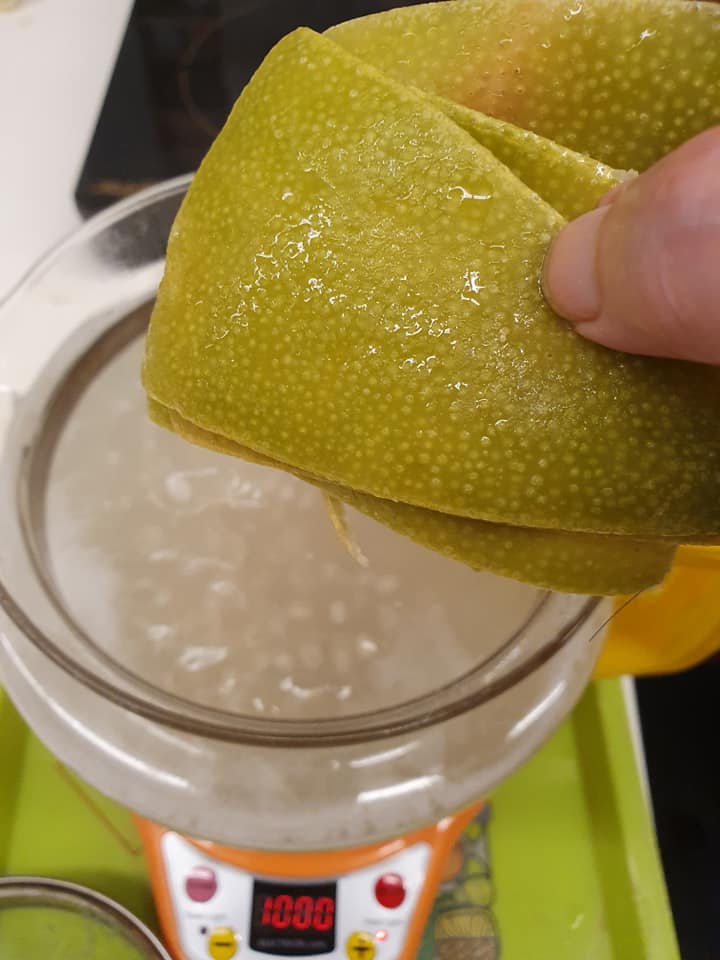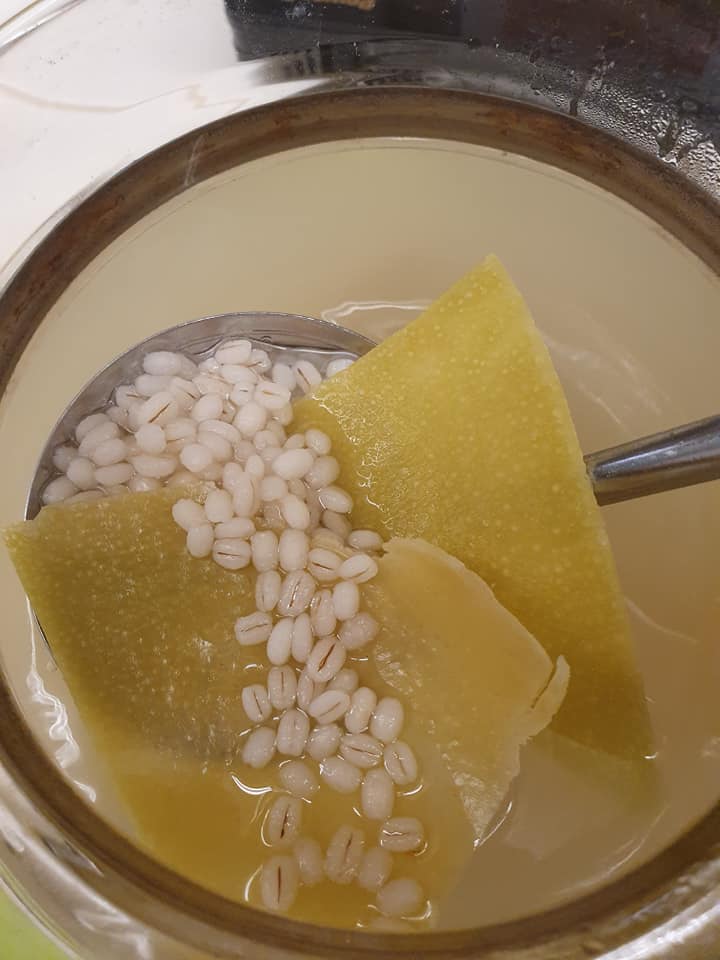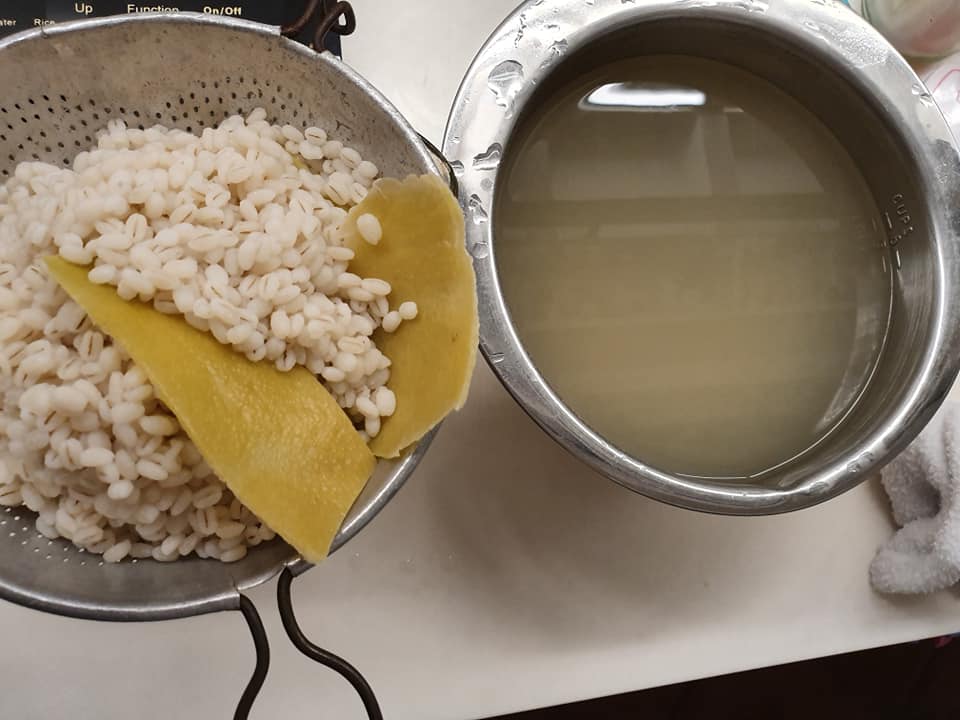 Hot afternoon, best to boil some Barley Drink.
Rinse half cup of AYAM Brand Pearl Barley and put into my Electric Glass Boiler with 2,000ml water to boil. Once boiling rapidly I set the temperature to medium and continue boiling for 15 mins. By then the Barley has expanded.

Add in some Pomelo Skin which I saved and the white part removed, add in I.LITE Brand Sugar Replacement STEVIA to taste and continue boiling for a further 10 mins. (You can use any sugar or rock sugar to taste).

Off the heat and strain out the Barley Water. Save the Barley Grains as you can use for other cooking. They are rich in fibres. Nothing goes to waste.
Check my other recipes in my Blog@CatherinaHosoi.com
Please subscribe to my BLOG www.CatherinaHosoi.com and get inspired to follow my Healthy Lifestyle and read all the Eat Happy Live Healthy健康愉食(EHLH) recipes that I created. Please also share out to your friends.

#EatHappyLiveHealthy健康愉食
#EHLH
#CatherinaHosoiLifestyle
#CreatorNRoleModelOfEHLH
#CulinaryHobbyClass
#RecipesDevelopmentConsultancy
---
06 Oct 2020 Tuesday
My Rooftop Garden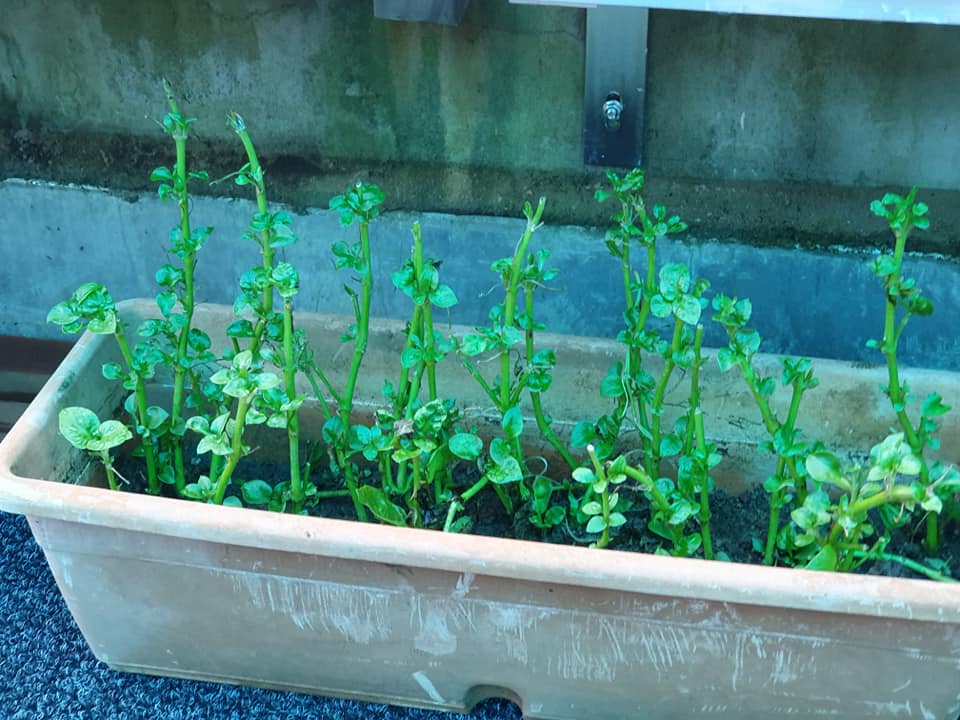 Came to my Rooftop Garden. Happy to see my Blue Pea plant blooming with Flowers and a small pod of seeds too. My Brazillian Spinach (Mu-Er-Cai木耳菜) is growing healthily, the Spring Onions I planted also started to grow. Happy to see the result.
#HappyToSeeMyPlantsGrowHealthily
#CatherinaHosoiLifestyle
---
07 Oct 2020 Wednesday
My Rooftop Garden
More Blue Pea Flowers from my Rooftop Garden greeting you today. Have a blessed day.

Read about my post on About Blue Pea Flower
#BluePeaFlowers
#CatherinaHosoiLifestyle
---
Collection of Homemade Spices recipes
Homemade spice recipes for baking and cooking. I have printed out a copy of this list and had it laminated which I put in my recipe binder for easy access.
T/Tbsp= Tablespoon, t/ tsp= teaspoon, C= Cup

(read more for full collection….)
---
Yellow Teapot
Enjoying a cup of Chrysanthemum Tea after lunch. This yellow Tea Pot brings back a lot of sweet memory as this was my first Tea Pot I purchased many years ago from Robinson. I treasure my goods same like I treasure friendship.
#MyFirstTeaPotBoughtManyYearsAgo
#CatherinaHosoiLifestyle
---
Recipe Sharing: Rice Porridge with Pork Bone & Cabbage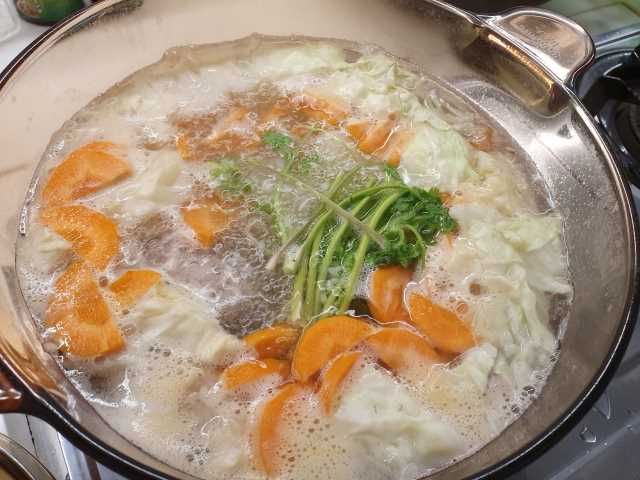 I love to cook Japanese Rice Porridge as lunch for my loved ones. I use Soft Bone Pork 250g, 1/4 Round Cabbage cut to 2 inch piece ……(read more…..)
#CookedNutritionalBalanceRicePorridge
#ShimantouGawaNoriTsukudani
#NonRinseRiceFromNiigataPrefecture
#EatHappyLiveHealthy
#EHLH
#CatherinaHosoiLifestyle
#CulinaryHobbyClass
---
08 Oct 2020 Thursday
7 Treasure Tong Sui
Just finished cooking my Sweet Pot of 7 Treasure Tong Sui (in Cantonese, 糖水 in Chinese). Will pack and bless my 2 friends later.
#MySweetBlessingsToFriends
#ITreasureFriendship
#CatherinaHosoiLifestyle
---
Banana muffins
Just removed one tray of 4 muffin sized Banana Cakes from the oven. Another tray of 7 inches square tin of Banana Cake to be removed from the oven in 5 mins time. The kitchen is filled with nice aroma.
#BakingBananaCake
#CatherinaHosoiLifestyle
---


Recipes sharing by CATherina Hosoi