Sharing with all readers a simple and nutritional balanced dish I created some time back: Corned Beef with Chives & Bean Sprouts using canned Corned Beef, Chives and Home grown Bean Sprouts.
Preparation: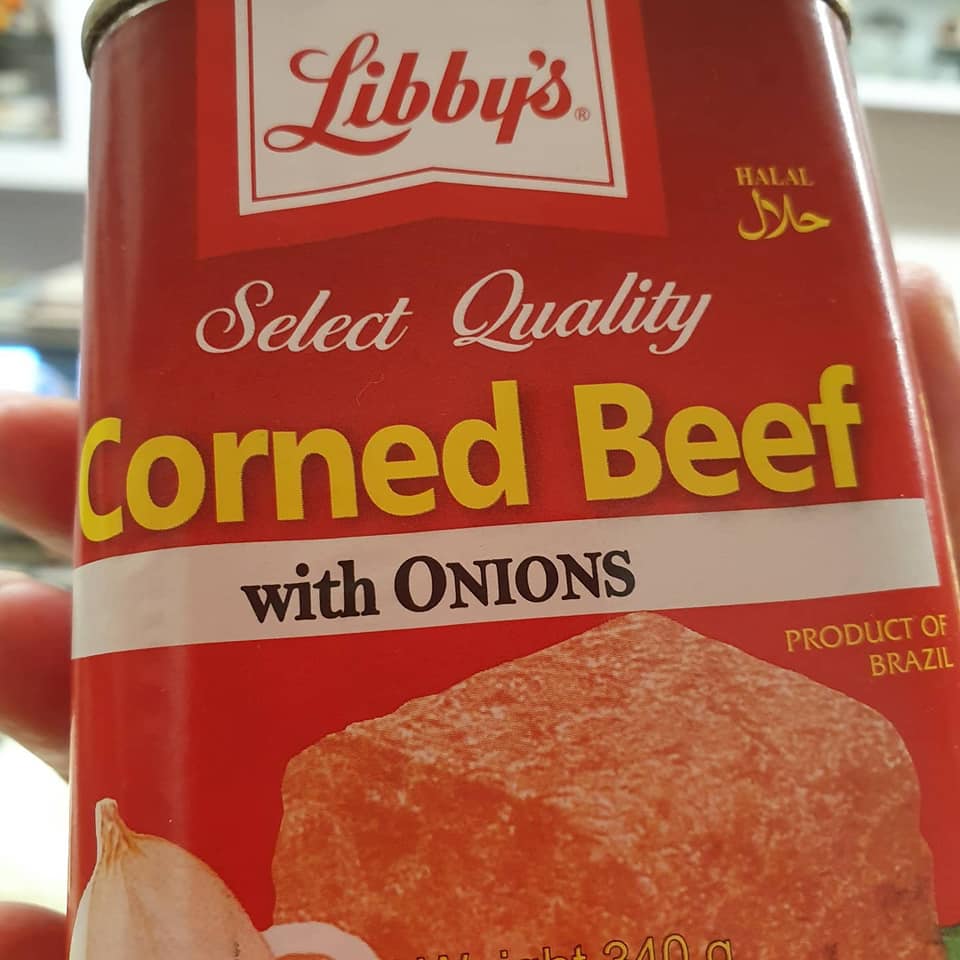 I am using 1/3 can of Libby's brand Corned Beef with Onions.

For the veggies, I have 1 bundle Chives (韭菜, Jiu Cai in Mandarin, Hokkiens call it as Ku-Chai) which I divide the hard stem and stalk and 1 bag of Beans Sprouts (豆芽 in Mandrain, click for my blog post on Growing Beansprouts Step by Step)

Other ingredients include 1 TBS Butter, 2 TBS Pickled Red Ginger and a handful of Mozzarella Cheese.
Cooking: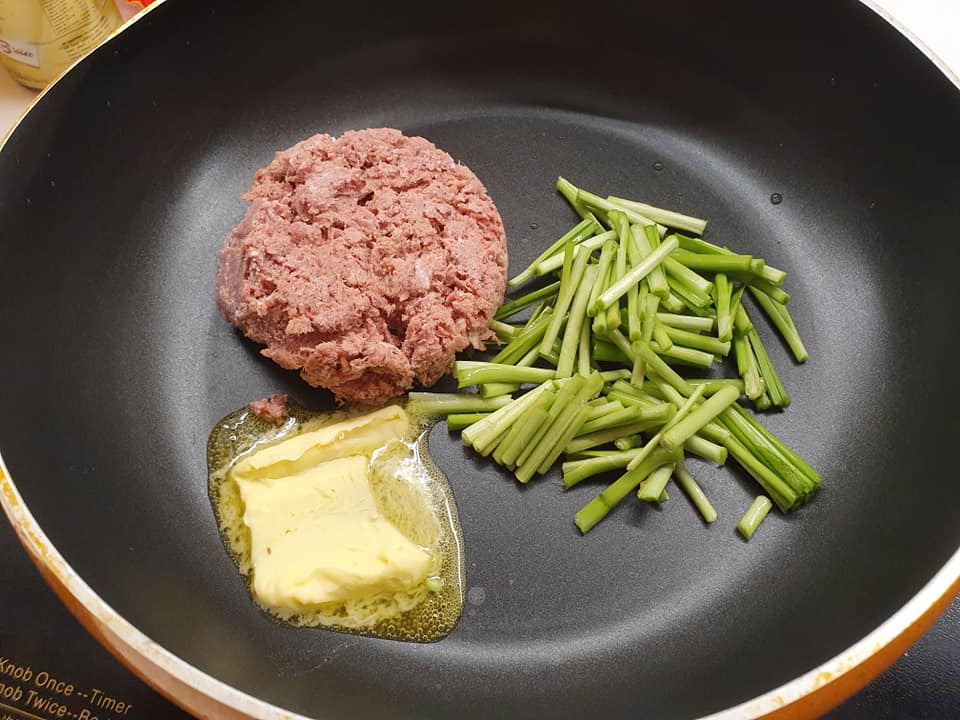 Heat up a non stick fry pan with 1 TBS Butter, first drop in the stems from Chives and 1/3 can of Corned Beef, saute till Corned Beef breaks up.
Add in remaining part of Chives, Bean Sprouts and Pickled Red Ginger. Add in a little Himalayan Pink salt.
Toss well and lastly add in a handful of Mozzarella Cheese to combine and melt.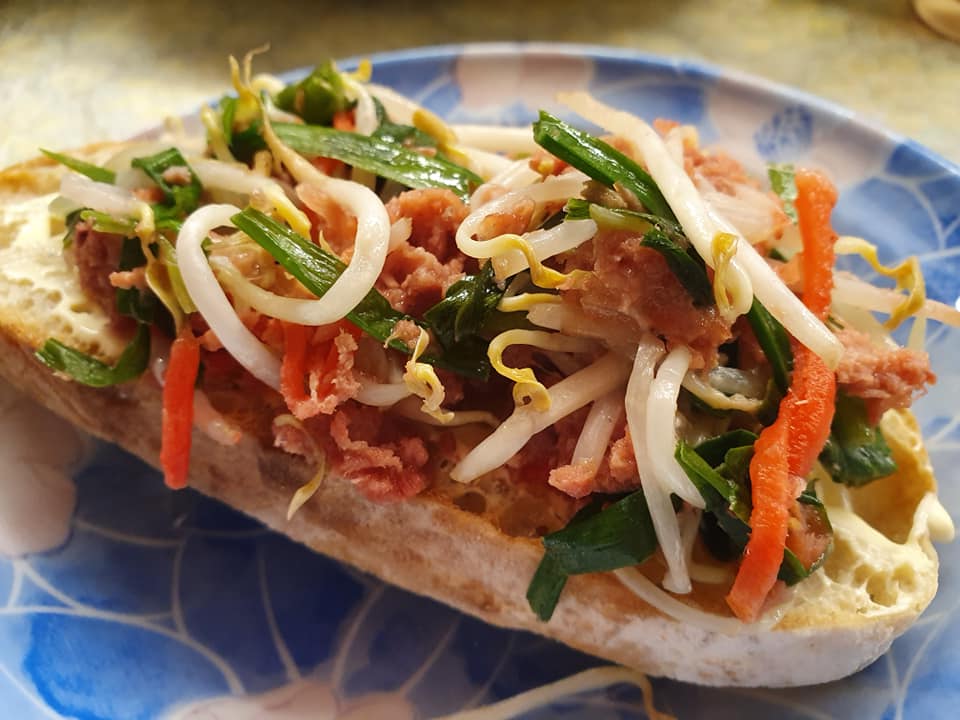 I serve this Corned Beef with Chives & Bean Sprouts with toasted Sourdough Bread spread with Japanese QP brand Mayonnaise. Our comfort nutritional balanced meal which we enjoy.
#EatHappyLiveHealthy健康愉食
#EHLH
#CatherinaHosoiLifestyle
#CreatorNRoleModelOfEHLH
#CulinaryHobbyClass
#RecipesDevelopmentConsultancy
---
Do explore this Blog@CatherinaHosoi.com for more ideas and interesting recipes.
Please subscribe to my BLOG@catherinahosoi.com and get inspired to follow my Healthy Lifestyle and read all the Eat Happy Live Healthy 健康愉食(EHLH) recipes that I created.