Bought 2.5kgs Fresh Clams from local wet market. I cooked them with Tunghoon (Mung Bean Vermicelli) and several kinds of fragrant veggies to make a dish of Fresh Clams with Tunghoon.
Preparation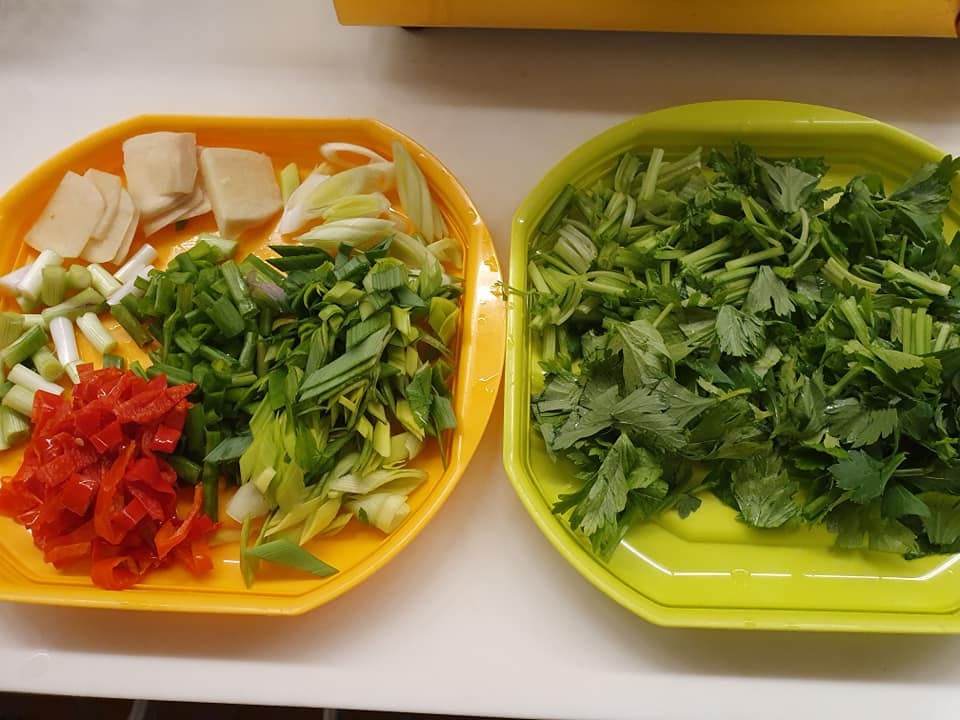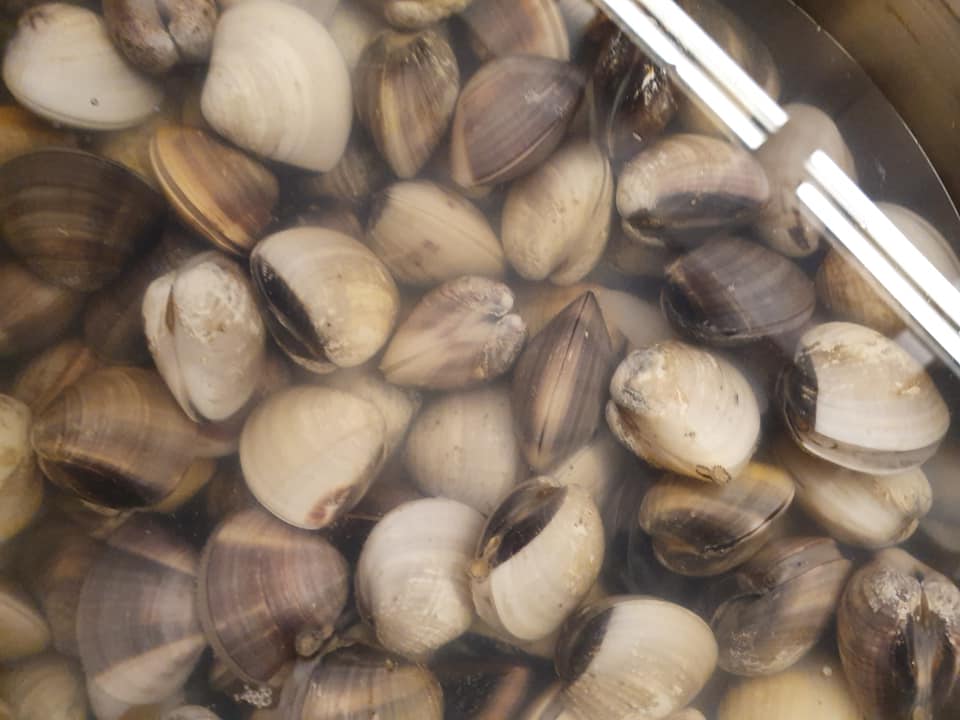 First I need to soak the Clams in a big basin of tap water with 3 TBS Salt for a few hours to remove the sands from clams.

Than, I sliced 1 thumb sized Ginger and cut the following: 1 stalk of Leek, 2 stalks of Spring Onion (separated the white part and green part of Leek and Spring Onion), 1 small bunch of Chinese Celery (芹菜, Qin Cai in Mandarin) and 2 Red Chillies.
Cooking: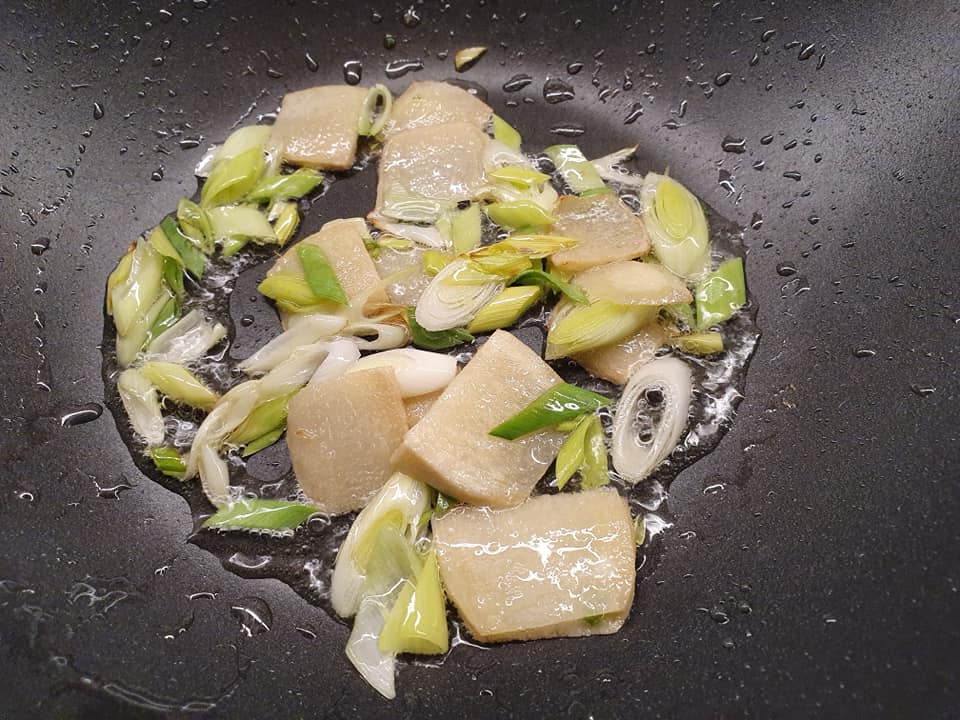 First, heat up my big wok with 2 TBS Sunflower Oil, drop in Ginger slices, White part of Spring Onion and white part of Leek to fragrant.
Add in rinsed Clams, stems of Chinese Celery and cover with lid for 5 mins.
Open the lid, add in 3 TBS LEE KUM KEE Brand seasoned Soy Sauce for Seafood, 1 TBS Sugar, 2 TBS Hua Teow Wine 花雕酒,3/4 cup water and 50g Dried Mungbean Vermicelli (without presoaking). Cover with lid and cook for a further 3 mins with the cut Red Chillies.
Open lid and add in green parts of Leek, Spring Onion and Chinese Celery, have a good toss and serve this dish Fresh Clams with Tunghoon piping hot.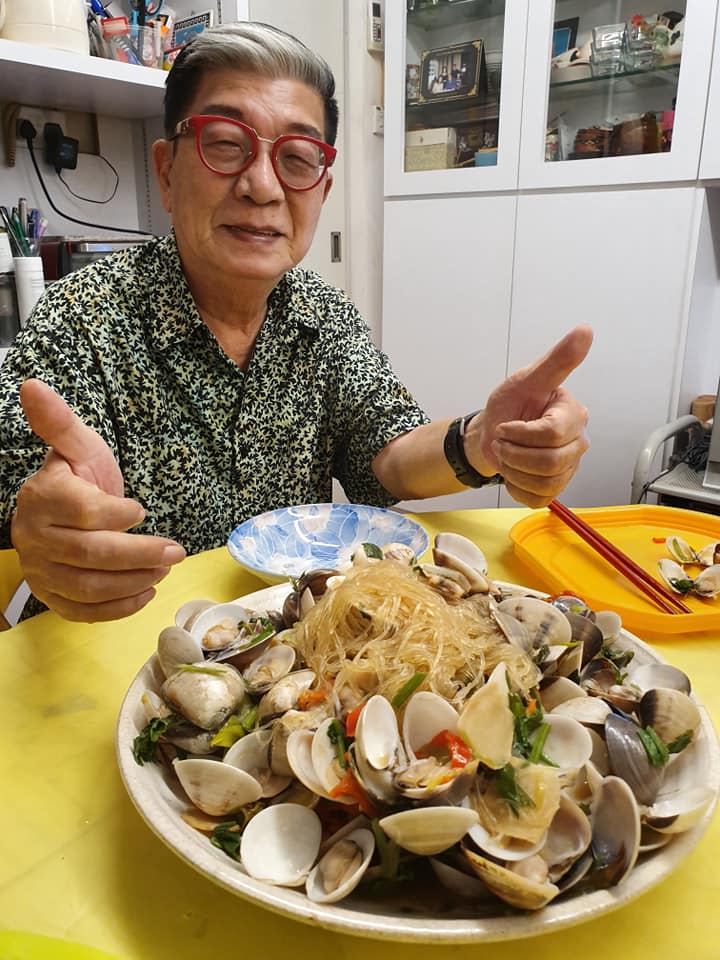 This dish is my Samurai's favourite, you see him enjoying. The two of us finished all the 2.5Kgs Clams! Very yummy.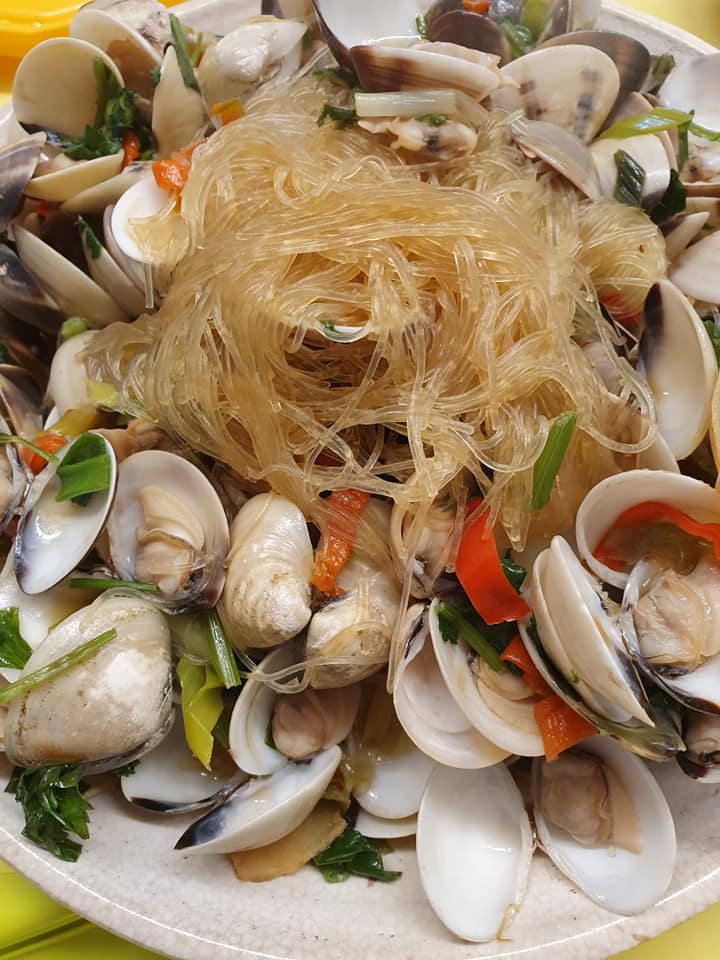 Check my other recipes from my Blog@CatherinaHosoi.com
Please subscribe to my BLOG www.CatherinaHosoi.com and get inspired to follow my Healthy Lifestyle and read all the Eat Happy Live Healthy健康愉食(EHLH) recipes that I created. Please also share out to your friends.
#MySamuraiLovesClams
#EatHappyLiveHealthy健康愉食
#EHLH
#CatherinaHosoiLifestyle
#CreatorNRoleModeOfEHLH
#CulinaryHobbyClass
#RecipesDevelopmentConsultancy