Brought some Bitter gourds few days ago. Had used it to make a soup and egg omelette. Now, using the Bitter gourd to make a dish with Red Wine Lees and Cuttlefish.
Preparation: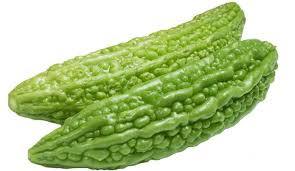 Cleaned 3 medium sized Cuttlefish, removed the outer skin and plastic liked spine and cream inside, then cut to rings and seasoned with Himalayan Pink Salt, 1 tsp Sugar and 1 TBS Chillie Oil 辣油.

Removed ends from Bitter gourd and cut opened. Then used a spoon to scoop away the inside white part. Then cut to strips.

Cut 1 thumb sized Ginger to thin strips and got ready 2 TBS of Red Wine Lees (which was kept in the fridge)
Cooking:
First poured in 1 TBS Oil and 1 TBS Chillie oil into a hot fry pan. Dropped in Ginger to fragrant, then the marinated Cuttlefish rings to saute for 3 mins.
Then added in 2 TBS Red Wine Lees to combine together.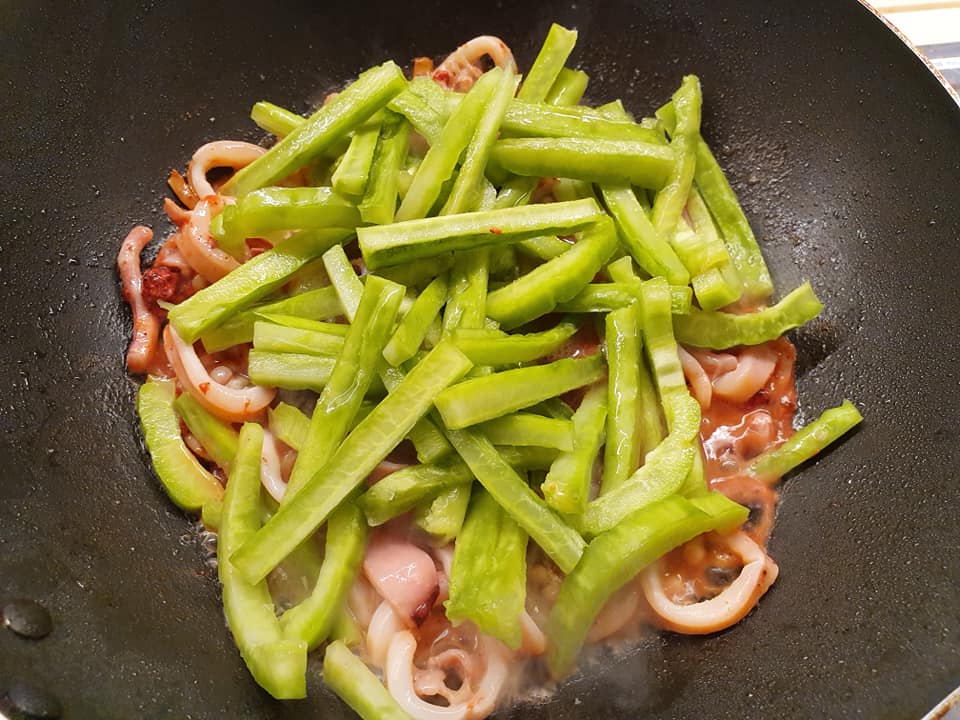 Poured in 2 TBS Shao Xing Wine and added in Bittergourd, tossed well and covered with lid to simmer cook till Bittergourd is softened and cuttlefish is cooked.
Off fire and served with rice.
Our drink tonight is Mint Water which I soaked Mint in water overnight. Yummylicious.

If you like my recipe, Please help to share out on your Facebook. Do explore this Blog@CatherinaHosoi.com for more ideas and interesting recipes.
Please subscribe to my BLOG@catherinahosoi.com and get inspired to follow my Healthy Lifestyle and read all the Eat Happy Live Healthy 健康愉食(EHLH) recipes that I created.
#EatHappyLiveHealthy健康愉食
#EHLH
#CatherinaHosoiLifestyle
#CreatorNRoleModelOfEHLH
#CulinaryHobbyClass
#RecipesDevelopmentConsultancy