With my harvested own grown Beansprout from Mung Beans ( Click for my blog post on Growing Beansprouts Step by Step ), this is how I make a Toss Yellow Noodle Dish with it.
Preparation: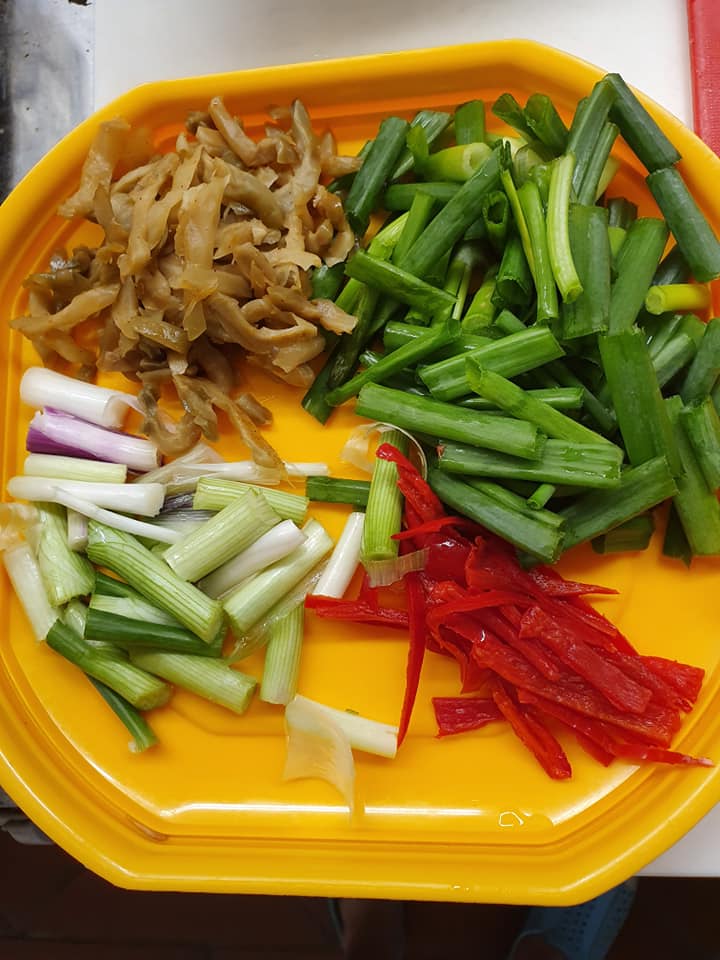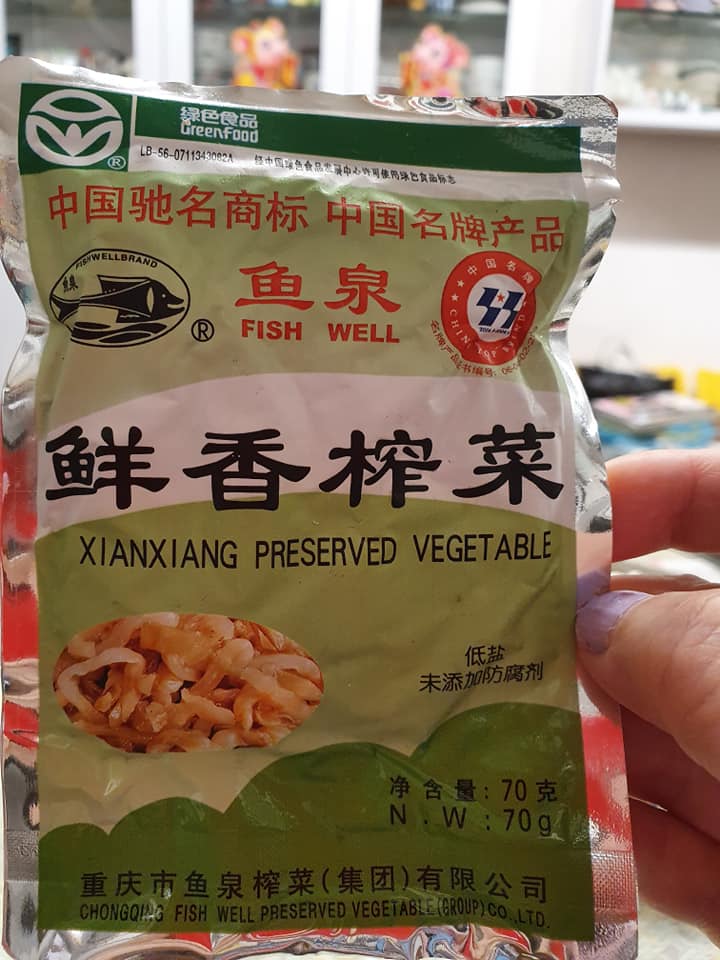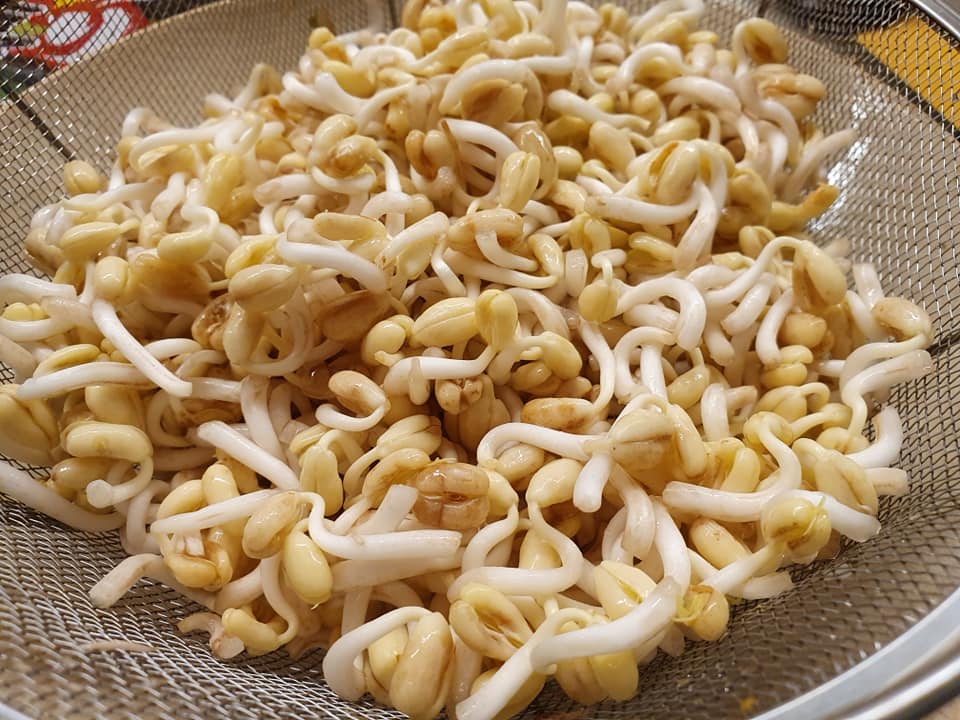 I have 3 small bundles of Dried Yellow Noodle, 1 small packet Shredded Dried Preserved Sichuan Vegetables 四川菜, a few stalks of Spring Onion divide white & Green sections and cut to smaller length and 2 Red Chillies remove seeds & cut to thin shreds. Of course, some of my own grown Bean sprouts.

For condiments, I need 2 TBS Abalone Sauce or Oyster Sauce & 1 TBS Sesame Oil, 1 TBS Sunflower Oil, 1 tsp Sugar, 1 TBS Hua Teow Wine and 1 TBS Light Soya Sauce.
Cooking: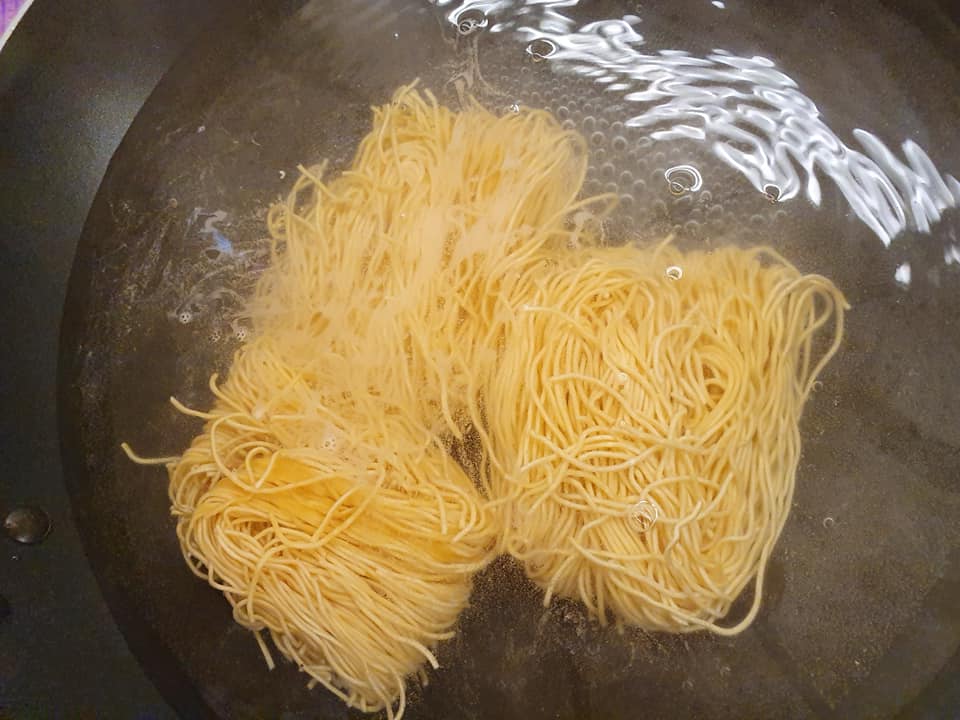 First boil Dried Yellow Noodle in rapidly boiling Water till al dente, drain away water.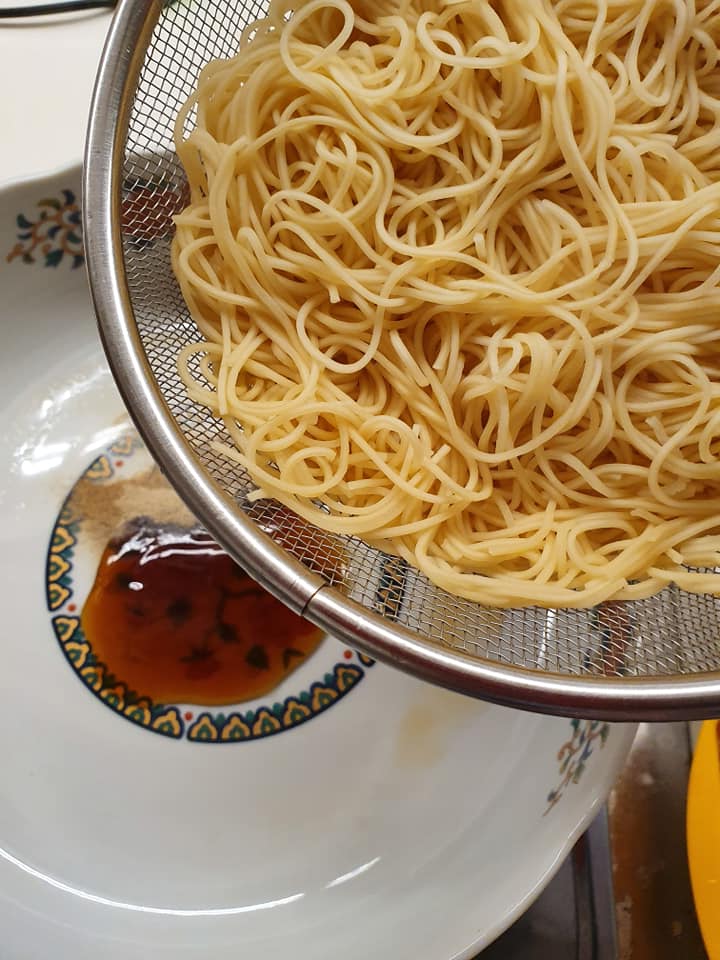 Toss Noodle in 2 TBS Abalone Sauce (Oyster Sauce) & 1 TBS Sesame Oil.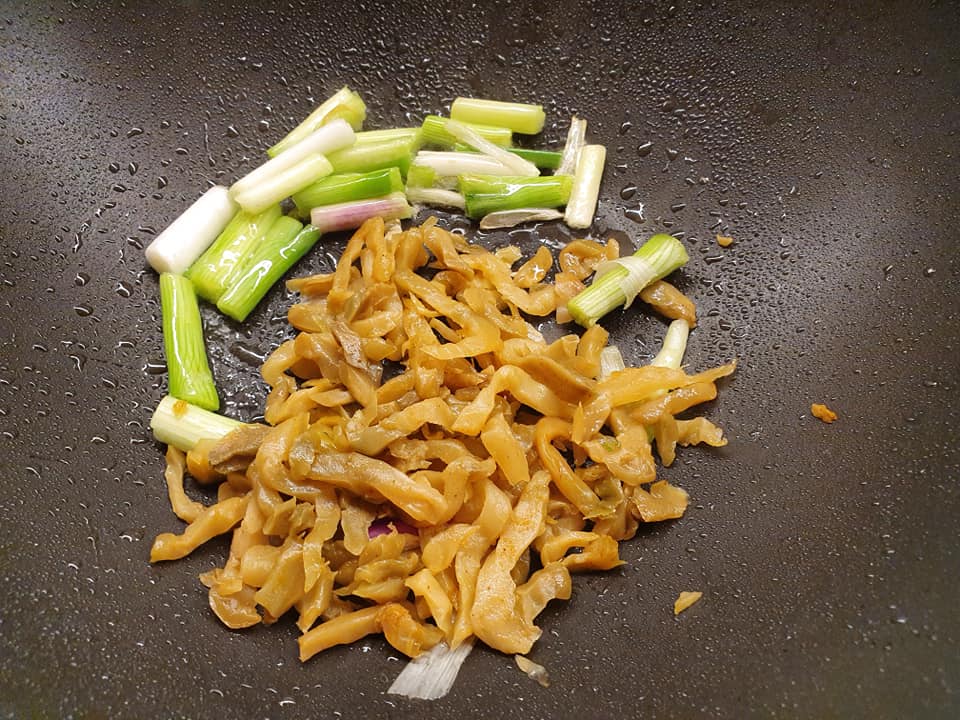 Next, heat up 1 TBS Sunflower Oil to saute white part of Spring Onion till fragrant, add in Sichuan Preserved Vegetable shreds and 1 tsp Sugar.
Then toss in Beansprouts, Green part of Spring Onion and Red Chillie shreds. Finally, swirl in 1 TBS Hua Teow Wine and 1 TBS Light Soya Sauce.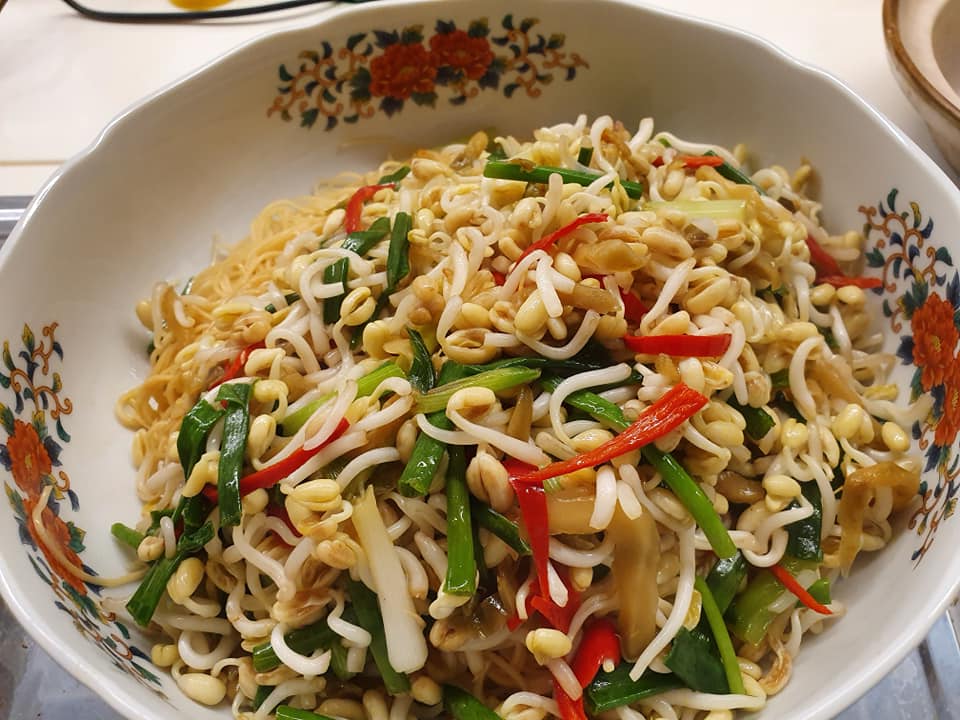 Off fire and pour the mixture over the tossed Noodle and serve immediately. The Beansprouts taste very crunchy in this Toss Yellow Noodle dish. Yummy.
#EatHappyLiveHealthy健康愉食
#EHLH
#CatherinaHosoiLifestyle
#CreatorNRoleModelOfEHLH
#CulinaryHobbyClass
#RecipesDevelopmentConsultancy