Created a new dish for our dinner tonight. Using Meat Curry Powder, Chicken, Onion. Tomatoes and Coconut Cream to make a rich in Onion & Tomato infused Curry flavour Chicken which I serve with Creamy Potato Balls.
Preparation: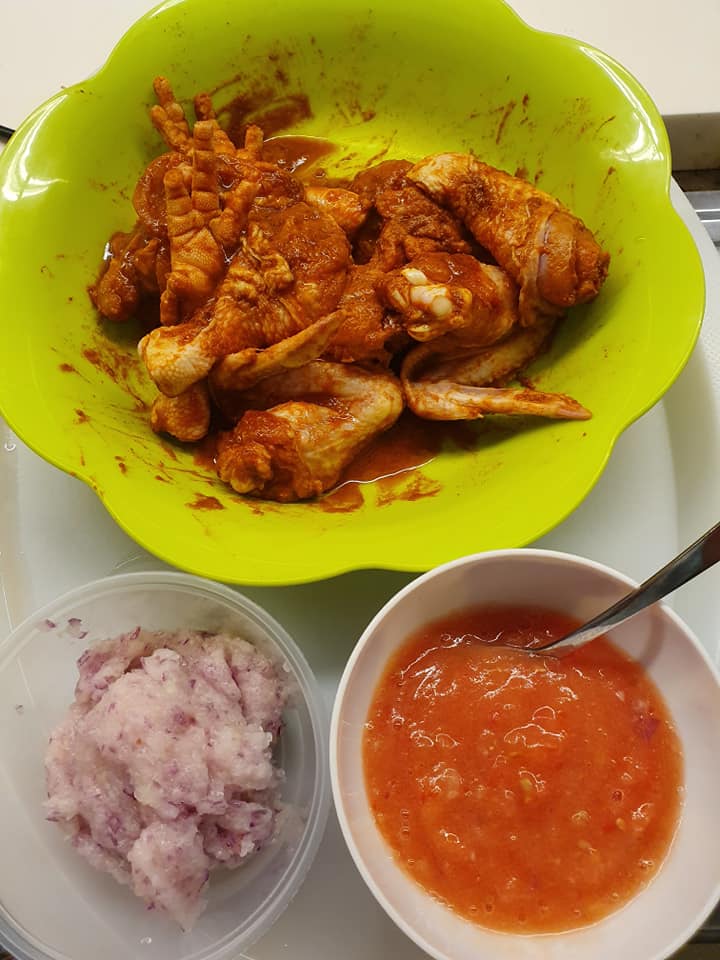 For the meat, I am using 2 Chicken Drumsticks, 2 Wings and 2 Chicken Feet (nailed chopped off). I marinate the meat with 3 TBS Meat Curry Powder added with 2 TBS Water, 1 tsp Salt, 1 tsp Sugar.

I blend 2 Medium Tomatoes to paste, 2 Big Bombay Onions to paste.
Cooking:
Heat up 2 TBS Sunflower Oil in a non stick pan, drop in the marinated Chicken and pan fry till colour changes. After that, add in the blended Onion paste, toss and fry till fragrance released.
Add in blended Tomato paste, combine well and cover with lid to cook. On and off, open the lid and toss the Chicken mixture to prevent sticking.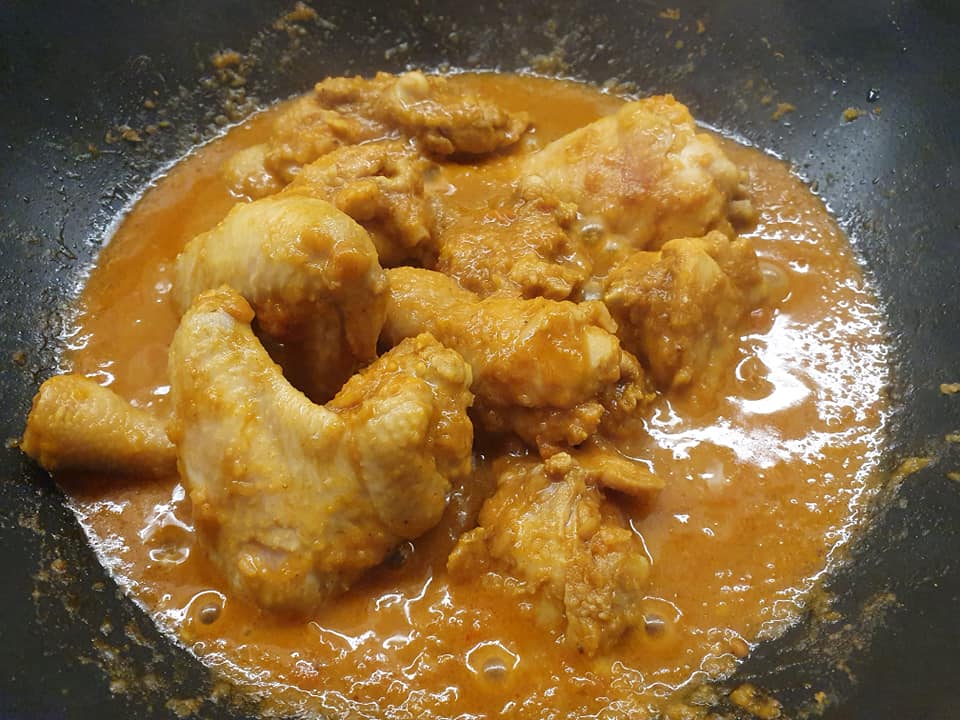 Turn heat to medium and cook for 15 minutes. checking off and on to make sure the Chicken is not sticking to the pan.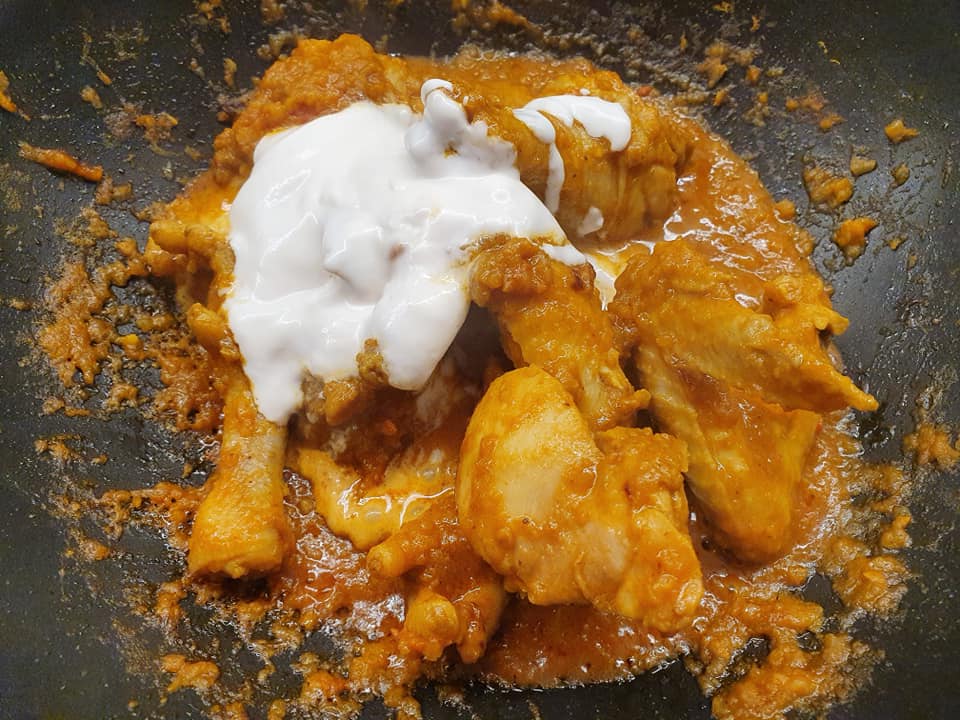 When Tomato Onion Paste is reduced and Chicken is nicely infused with the fragrance, add in 1/4 cup Coconut Cream and cook till the paste becomes thick. Off heat.
Creamy Potato Balls
To make Creamy Potato Balls, remove skin from 2 big Potatoes, cut to dices and microwave for 5 minutes. While hot, mash to paste, add in 1 TBS Butter, a little Salt and Sugar to taste. Shape into balls or longish shapes.
Ready to do plating. Serve Onion & Tomato infused Curry Flavour Chicken with the Creamy Potato Balls.
A very good combination of flavours. My Samurai gave me his thumbs up sign and I am happy.
Check my other recipes in my Blog@CatherinaHosoi.com
If you like my recipe, Please help to share out on your Facebook. Do explore this Blog@CatherinaHosoi.com for more ideas and interesting recipes.
Please subscribe to my BLOG www.CatherinaHosoi.com and get inspired to follow my Healthy Lifestyle and read all the Eat Happy Live Healthy健康愉食(EHLH) recipes that I created. Please also share out to your friends.
#EatHappyCookHealthy健康愉食
#EHLH
#CatherinaHosoiLifestyle
#CreatorNRoleModelOfEHLH
#CulinaryHobbyClass
#RecipesDevelopmentConsultancy