I love to cook and eat. Many a times I get my ideas from my dreams. This dish is one of them.
Preparation & Cooking:
For this Potato Brinjal in Basilio Sauce, I will need 4 Medium sized Potatoes, 1 Big Fat Brinjal, some BARILLA Brand Basilico Sauce and some Sheredded Mozzarella.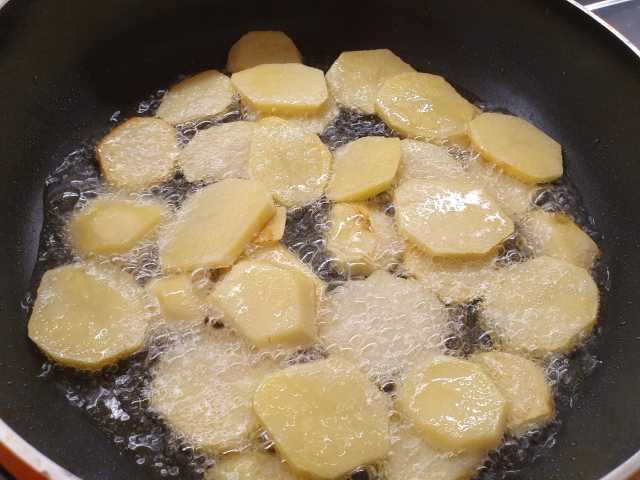 I first sliced 4 medium sized Potatoes and shallow fried them in half cup oil till cooked. Drain for later use.
Use the remaining oil to pan fry 1 big Brinjal cut to slices. Dish out when 80% cooked for later use.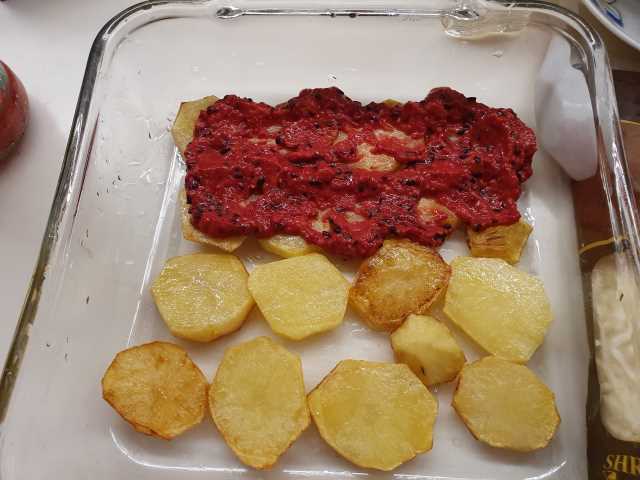 In a Pyrex dish lay one layer of fried Potatoes. Spread a layer of BARILLA Brand Basilico Sauce on top.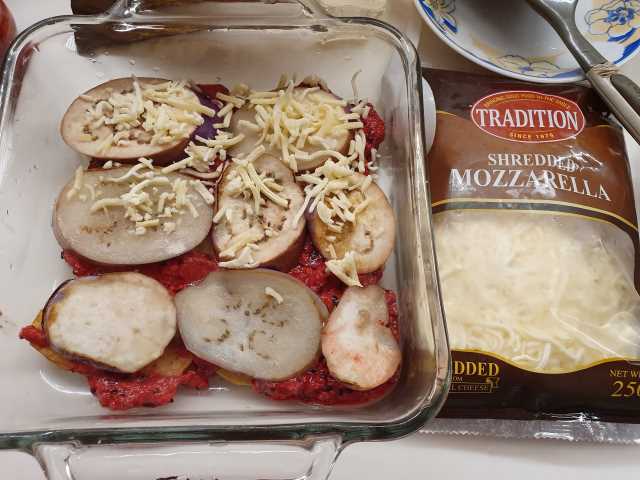 Lay a layer of 80% cooked Brinjal on top. Sprinkle with some Shredded Mozzrella on top. Spread again with one layer of Basilico Sauce on top.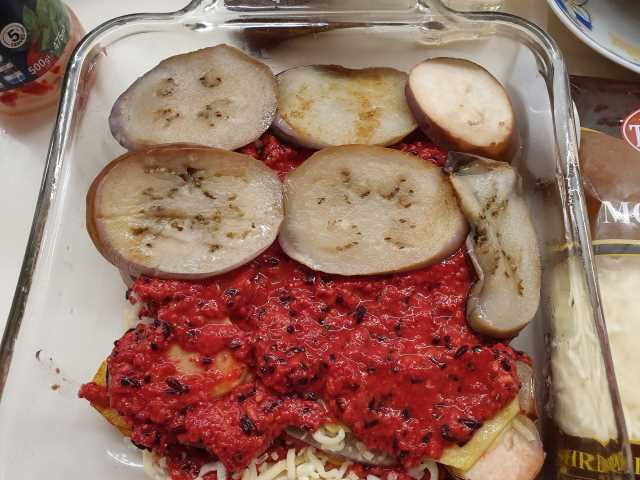 Repeat with Potato layer, Basilico Sauce, then lay another layer of Brinjal on top.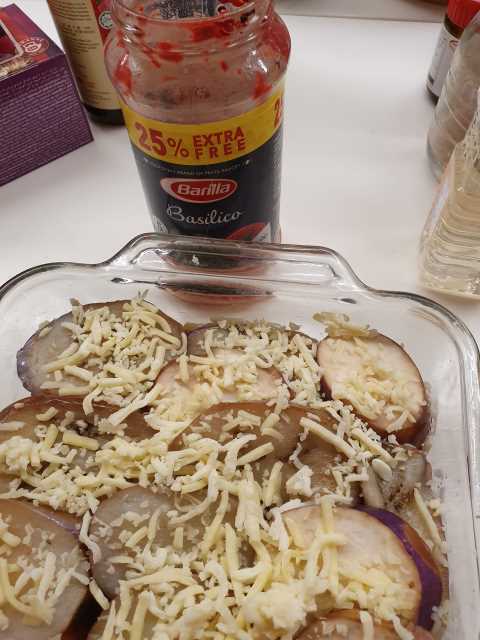 Finally spread a layer of Mozzarella Cheese on top. Sprinkle with Himalayan Pink Salt to taste. Bring the Pyrex dish to microwave on high for 7 minutes.
Our Brinjal Potato Basilico Sauce Mozzarella Cheese is ready.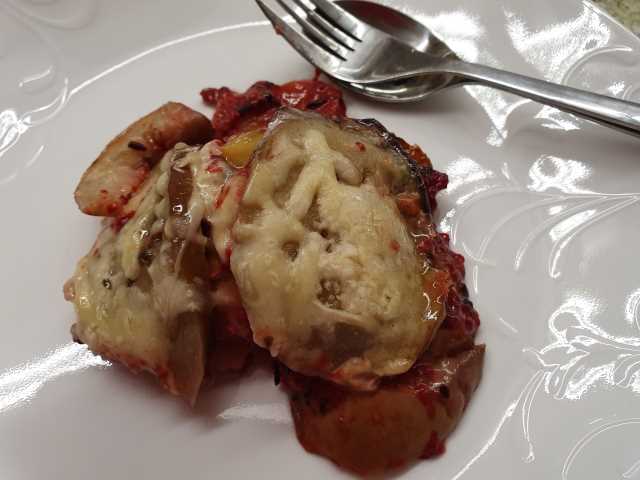 Cut to Wedges to serve.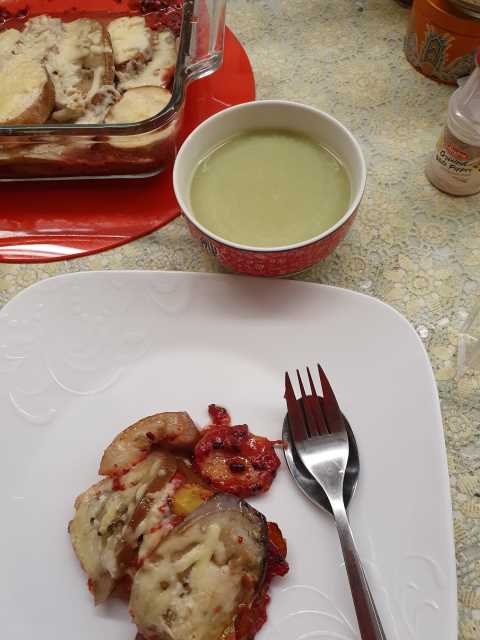 We pair our Potato Brinjal in Basilio Sauce with Instant Avocado Soup. Good pairing and tastes very good.
If you like my recipe, Please help to share out on your Facebook. Do explore this Blog@CatherinaHosoi.com for more ideas and interesting recipes.
Please subscribe to my BLOG@catherinahosoi.com and get inspired to follow my Healthy Lifestyle and read all the Eat Happy Live Healthy 健康愉食(EHLH) recipes that I created.
#NewDishCreatedFromMyDream   
#BarrillaBrandBasilicoSauce 
#EatHappyLiveHealthy健康愉食
#EHLH
#CatherinaHosoiLifestyle
#CreatorNRoleModelOfEHLH
#CulinaryHobbyClass
#RecipesDevelopmentConsultancy