From my kitchen in Singapore I am sharing with you a dish I just created, Penne with Veggies in Japanese Curry.
Preparation:
For this recipes, I make use of San Remo brand 100% Organic Brown Rice Penne.
As for the other ingredients, I get ready 5 Long Beans, 3 big Shiitake Mushrooms, 2 slices of Honey Ham cut to shreds, Japanese VERMONT brand Curry Roux Blocks, 1 TBS Butter, 1/2 cup Water, 1 cup Evaporated Milk, 1 tsp Sugar and some Japanese pickled Red Radish (known as Fukujin Tsuke in Japanese)
First rinse Long Beans and pluck to 1 inch length. Next I cut Shiitake to thick shreds and cut Honey Ham cut to shreds also. Get ready 2 small blocks from the Japanese Curry Roux.
Cooking:
First boil a pot of Water with 1 TBS Salt. Drop in 1 box (250g) 100% Brown Rice Penne to boil for 12 mins. When cooked al dente, drain and stir in 1 TBS Butter to mix pasta to prevent sticking together. Leave for later use.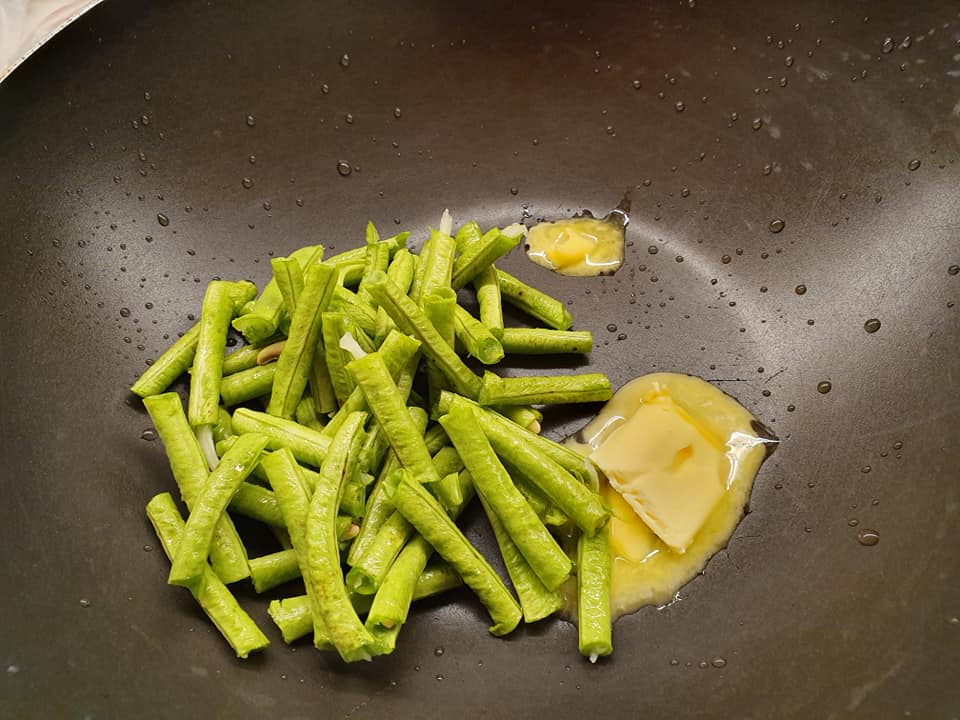 Now get ready to cook the Japanese Curry. First heat up 1 TBS Butter in a non stick pan. Saute Long Beans for 2 mins, add in Shiitake Mushrooms and Ham to combine.
Then drop in 2 Curry Roux blocks, 1/2 cup water and cover with lid to melt the Curry Roux blocks over medium heat. When melted, open lid and have a good stir. Lastly, add in 1 tsp Sugar and 1 cup Evaporated Milk to heat through. Off heat.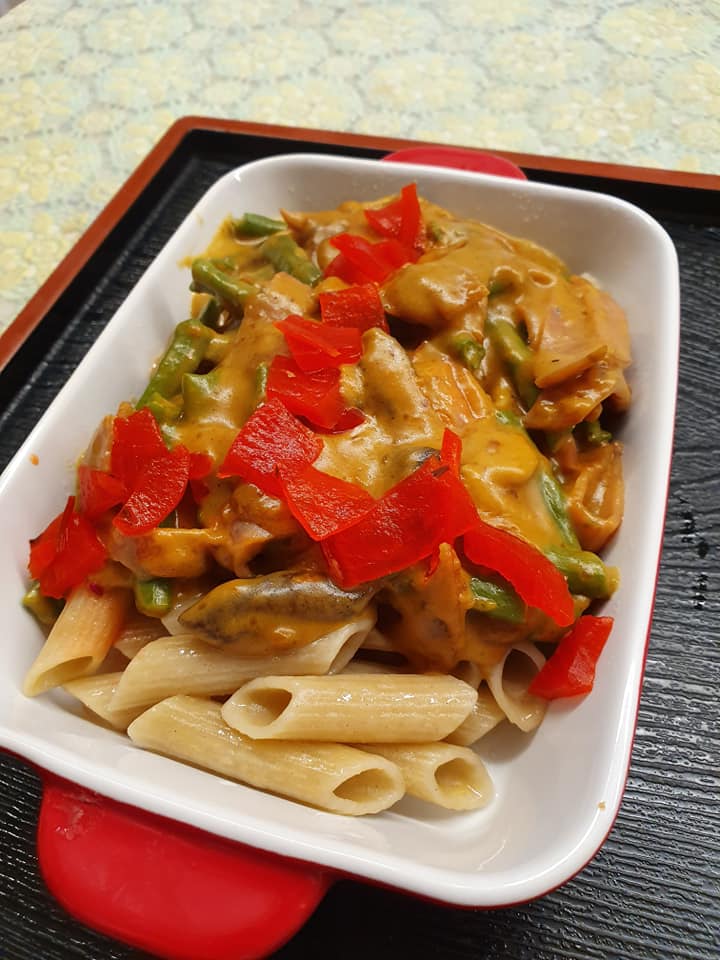 To serve: Fill some Penne into 2 serving dish, scoop some cooked Japanese Curry Veggies on top and garnish with the red pickled Redish (Fukujin Tsuke, pickled lotus roots, daikon, cucumber etc) to serve immediately. Penne with Veggies in Japanese Curry is ready.
My Samurai is very happy with this combination because he has been craving for Japanese Curry for a few days.

Tips:
Keep the remaining Penne in a tupperware in the fridge for the next meal.

Check my other recipes in my Blog@CatherinaHosoi.com
If you like my recipe, Please help to share out on your Facebook. Do explore this Blog@CatherinaHosoi.com for more ideas and interesting recipes.
Please subscribe to my BLOG www.CatherinaHosoi.com and get inspired to follow my Healthy Lifestyle and read all the Eat Happy Live Healthy健康愉食(EHLH) recipes that I created. Please also share out to your friends.
#EatHappyLiveHealthy健康愉食
#EHLH
#CatherinaHosoiLifestyle
#CreatorNRoleModelOfEHLH
#CulinaryHobbyClass
#RecipesDevelopmentConsultancy