A collection of CATherina Hosoi's facebook posts from 25 Dec 2020 Friday to 31 Dec 2020, Thursday.
---
25 Dec 2020 Friday
Merry Christmas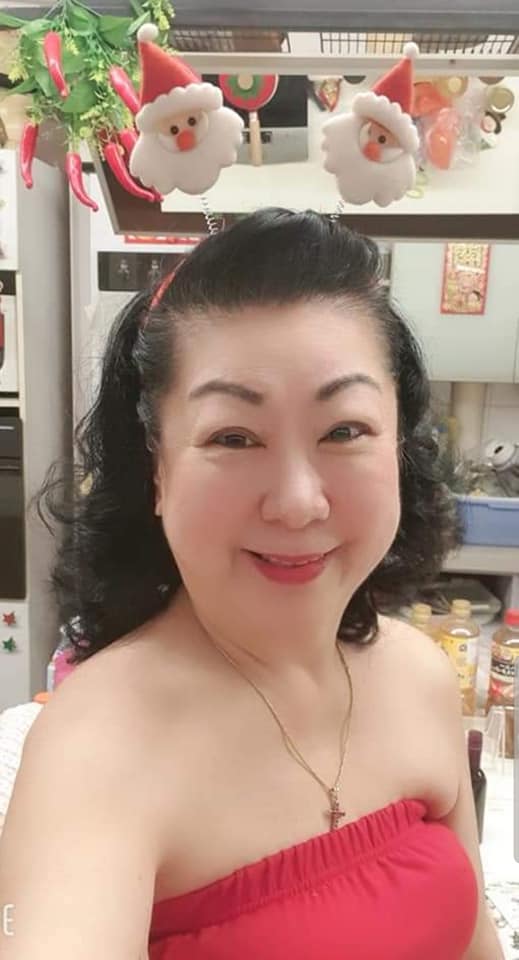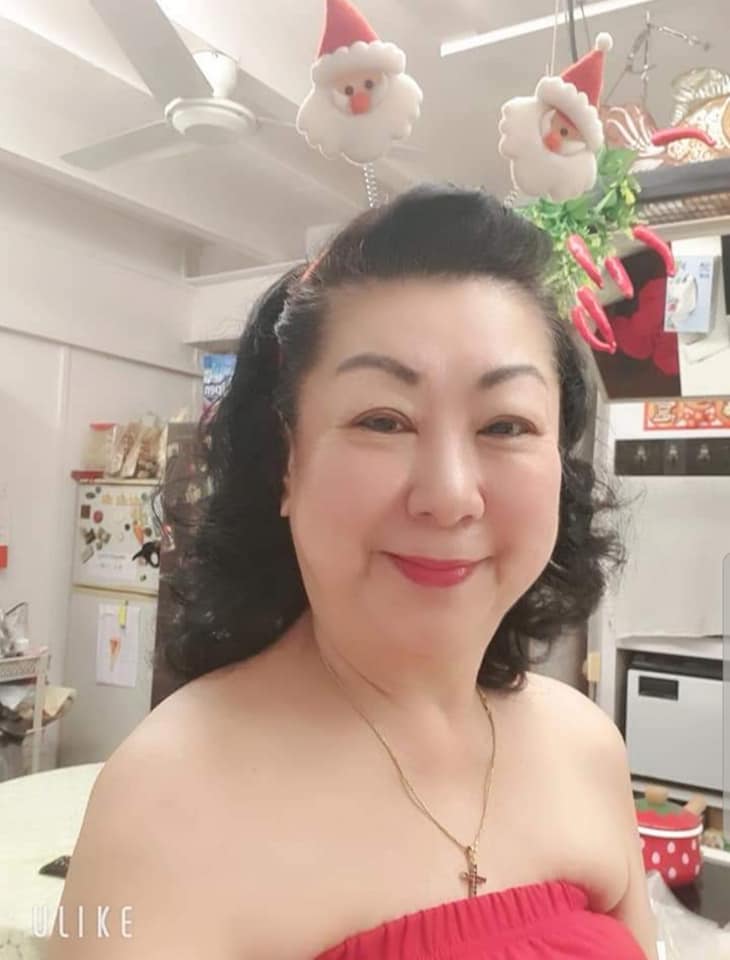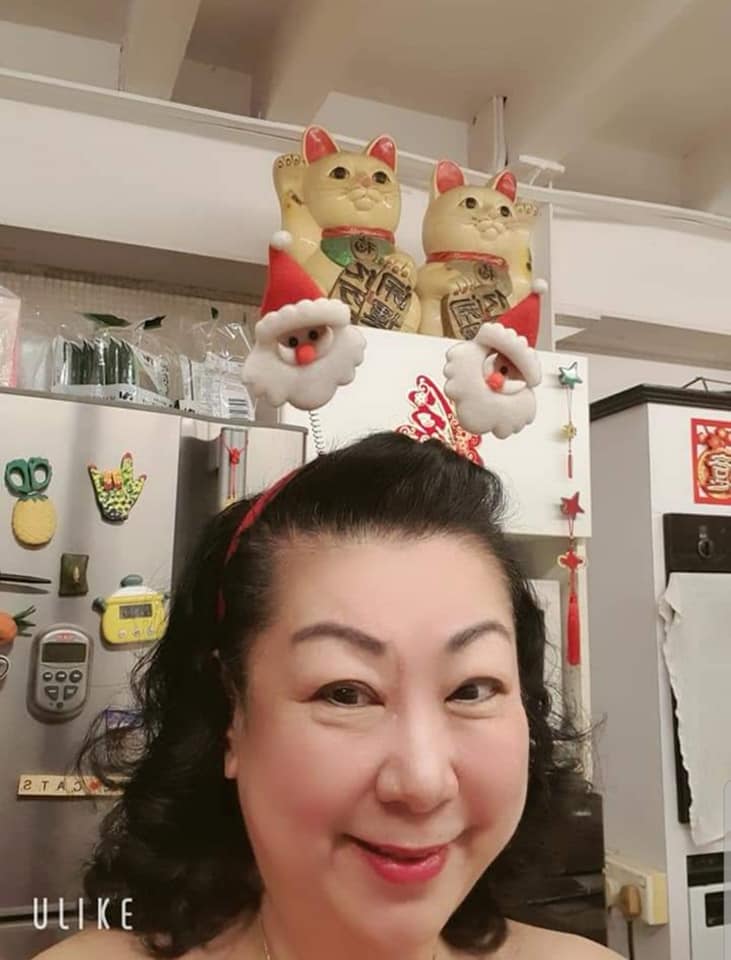 A hot sexy Catherina, the Santarina.
Merry Christmas to all. Different image from her Chef look to shock all. Ha, ha, ha, ho, ho, ho.
---
27 Dec 2020 Sunday
Some sharing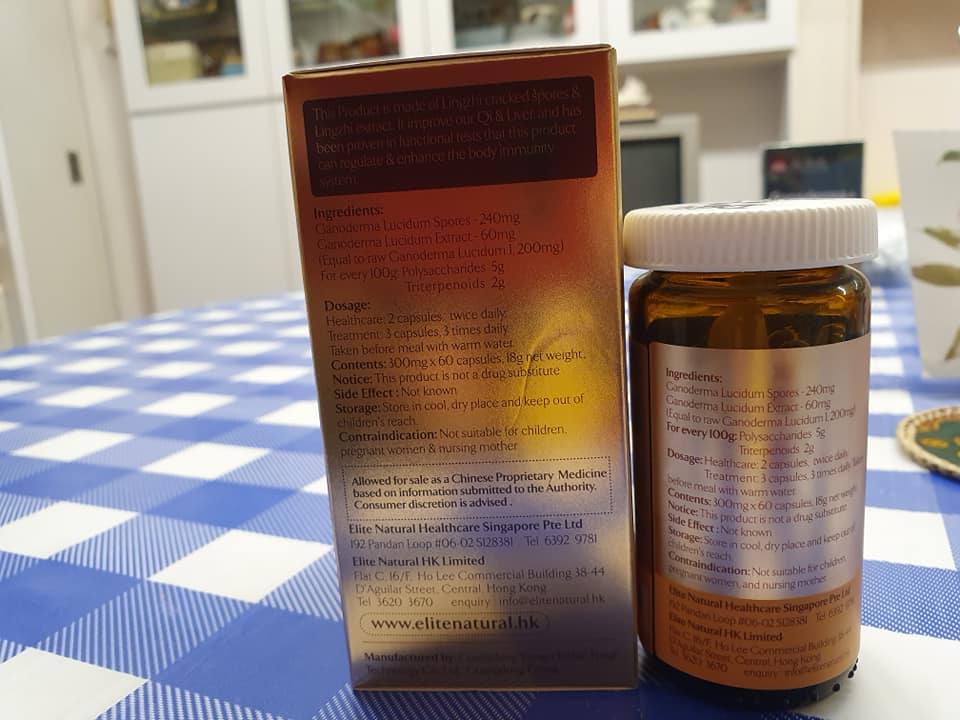 GANODERMA Lucidum Cracked Spores & Extracted Powder Capsules by Elite Natural Healthcare Singapore Pte Ltd. 192 Pandan Loop #06-02, S128381. Tel:63929781. www.elitenatural.hk
---
Dried Longan
Dried Longan is beneficial to strengthen the heart and improve quality of sleep for people with insomnia. For people with Qi deficiency or blood deficiency, Longan can be used to generate the Qi and improve the blood circulation to ameliorate the symptoms of pale skin, dizziness, headache, palpitation and weak pulse.
---
Happy 2021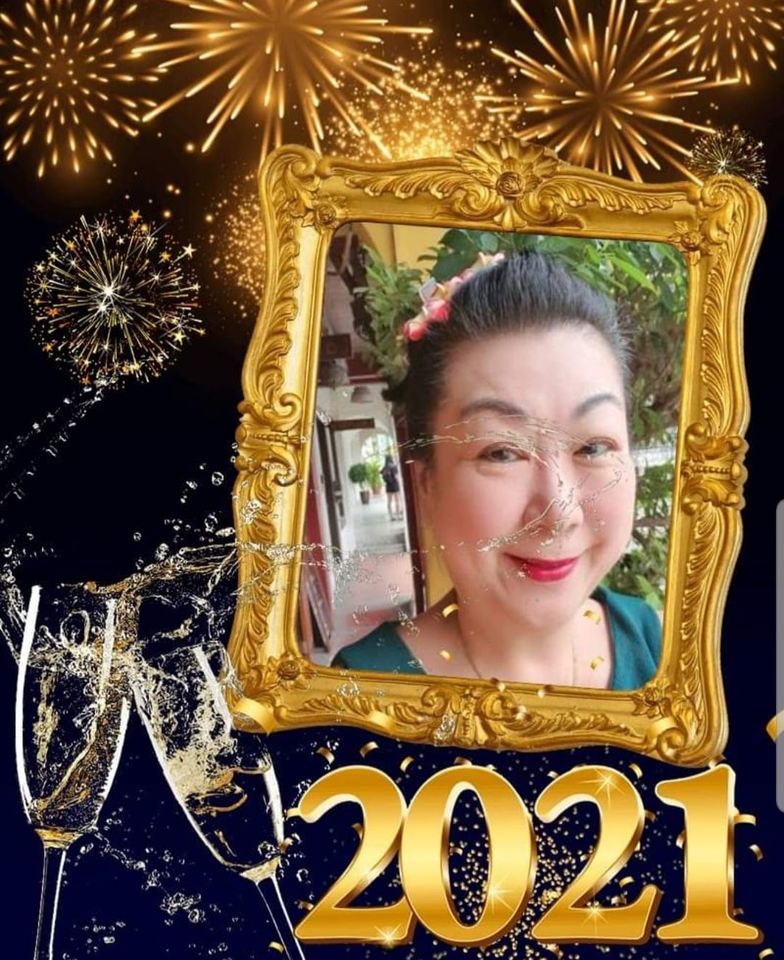 ---
28 Dec 2020 Monday
Goodbye 2020, Hello 2021 !!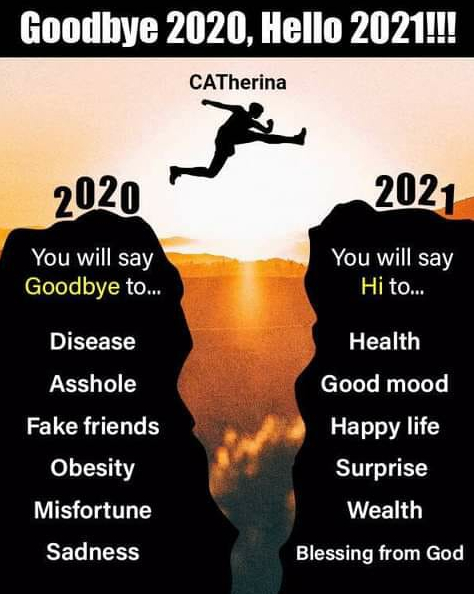 ---
Let's Enjoy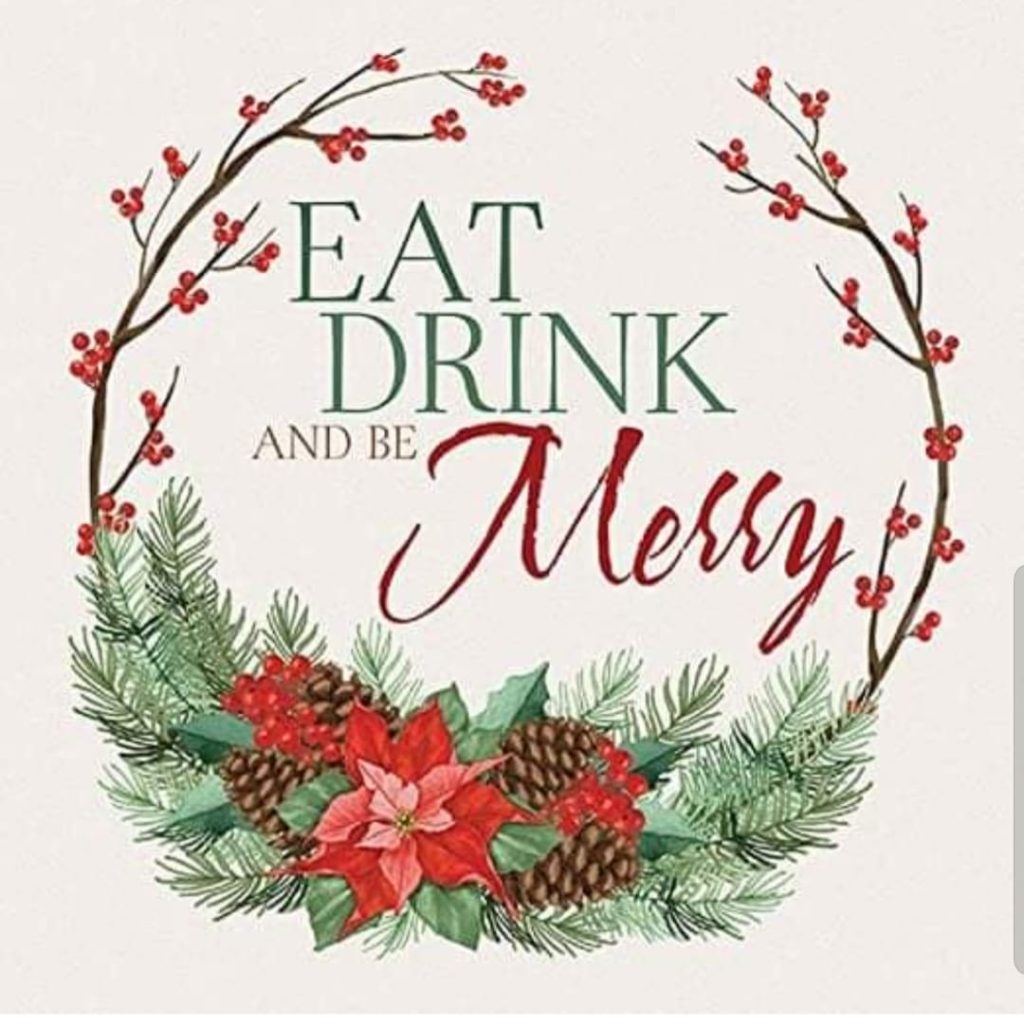 This is the season to Eat, Drink and be Merry. Let's do it and enjoy.
---
In my Kitchen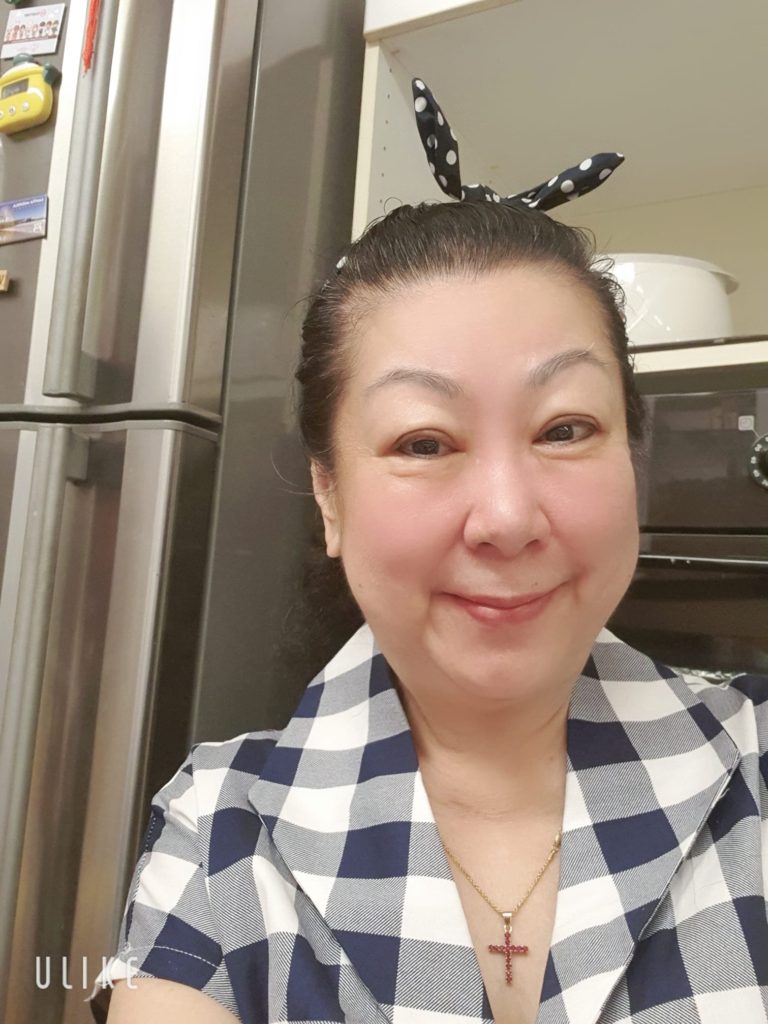 Sitting in my cosy kitchen having my light lunch.
---
Dessert
Brewing a Sweet Dessert Soup generally known as Tong Sui 糖水 in Cantonese. This time I rinse 1/2 cup Azuki Red Beans, 1/2 cup Dried Longan, fill these 2 items in my Electric Glass Boiler with 2,000ml water and boil for 30 mins…(click for full post…)
---
Dinner: Salmon Fishhead Soup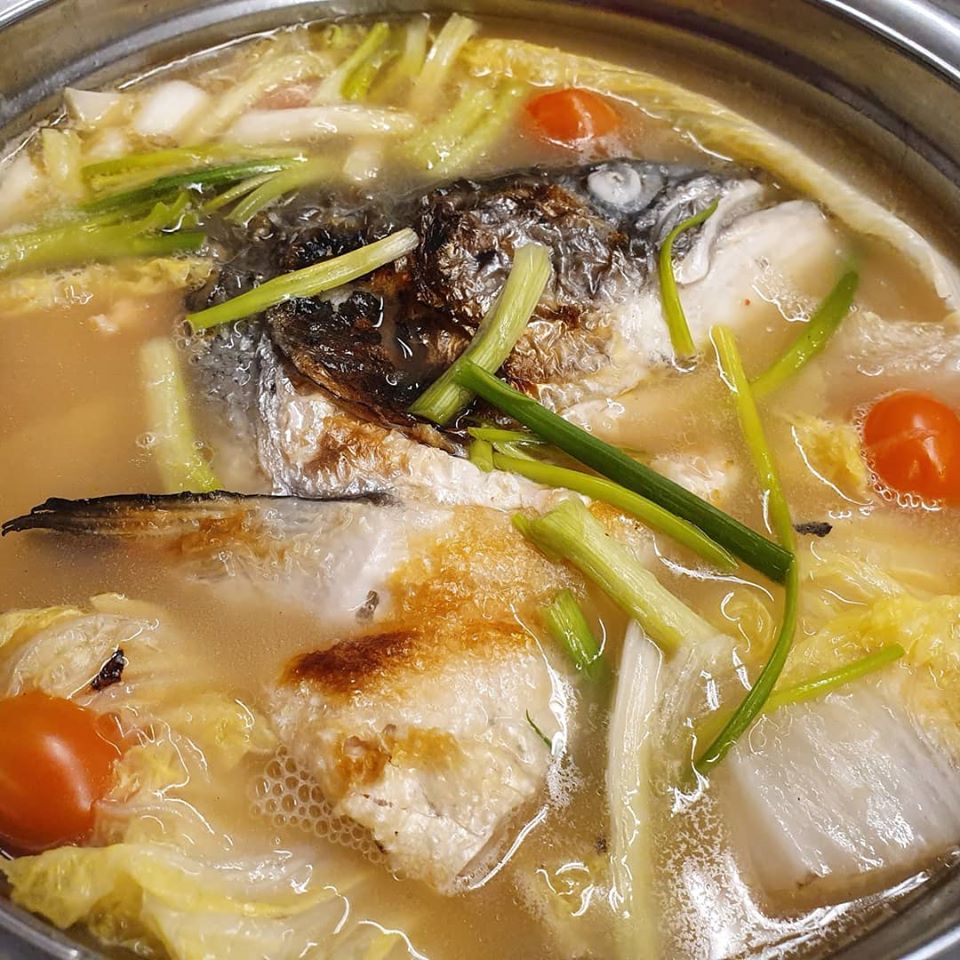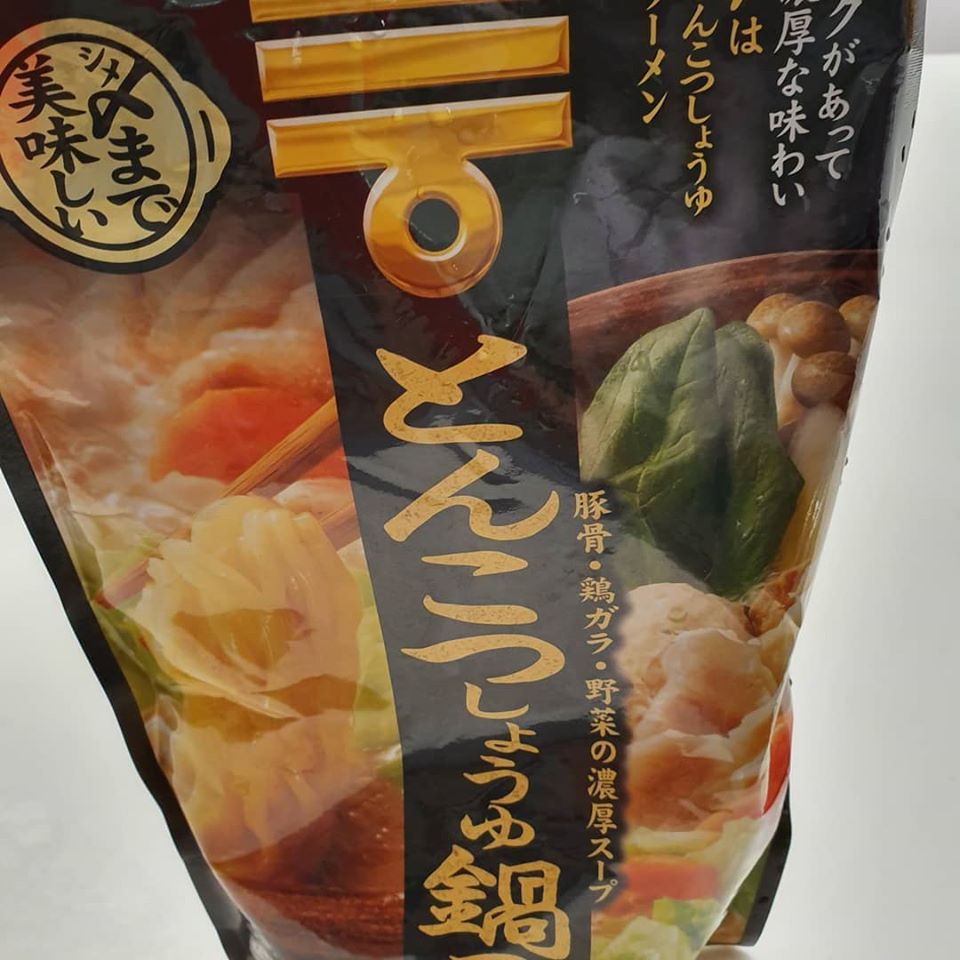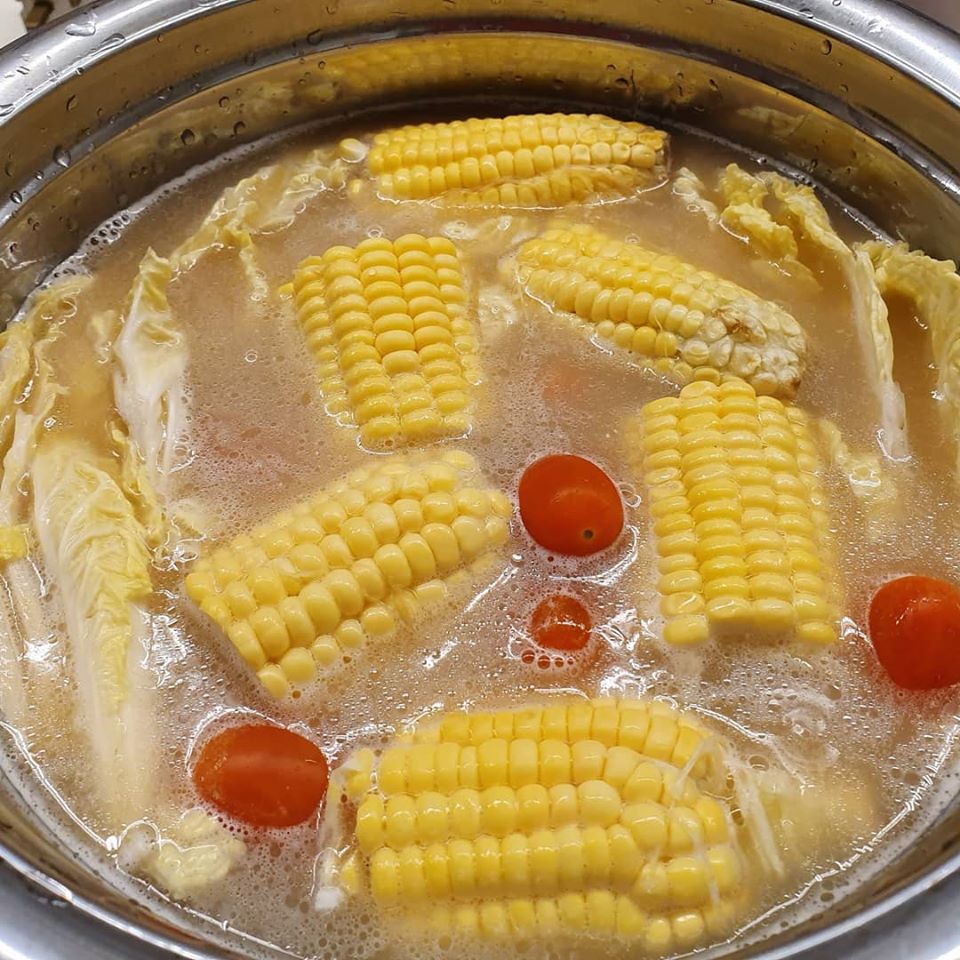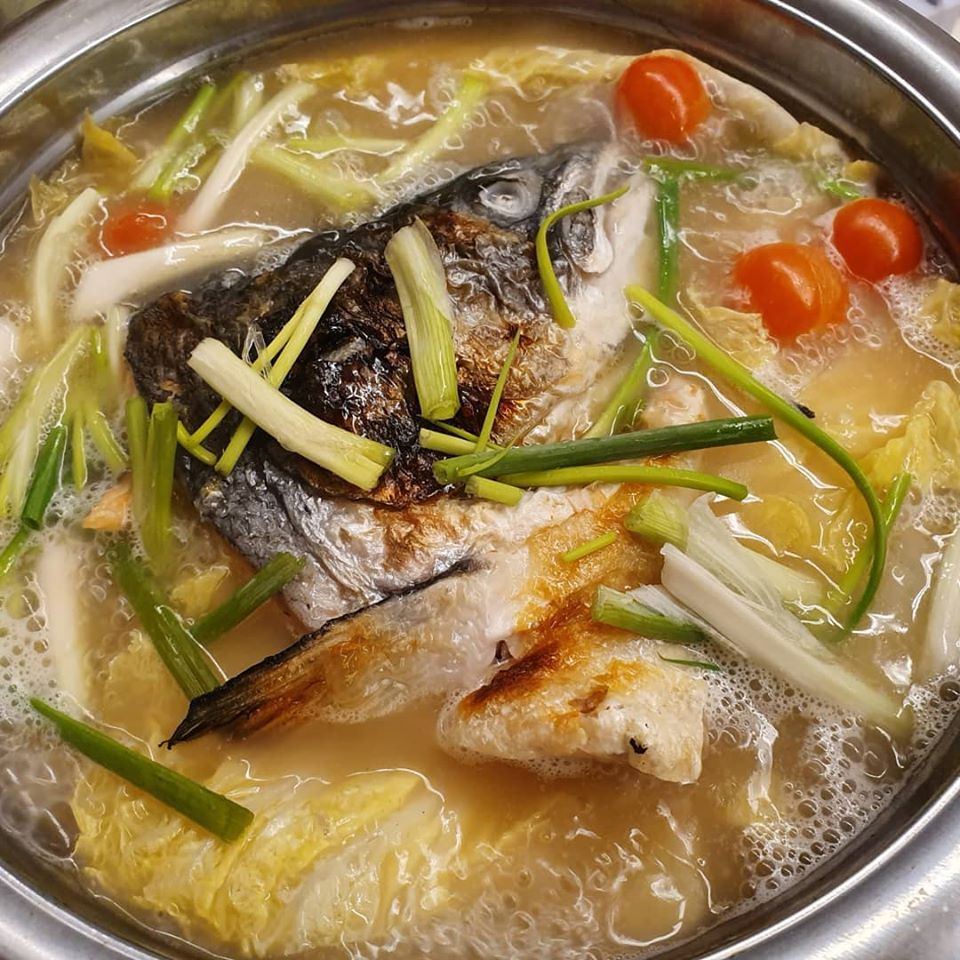 For 3 full days I have not been cooking, ate out due to so many celebrations. Feeling guilty I better cook a Eat Healthy Live Healthy健康愉食EHLH Dish.

With a packet of *Mizkan brand Tonkotsu Hot Pot base 750ml, I diluted with equal amount of water and cook 1/4 Long Cabbage with 2 sweet corns and 8 Cherry Tomatoes.

Towards the end put in grilled Salmon Heads, a bowl of grated Daikon and 2 wedges of Lemon and a bundle of Spring Onion.

Tada, a nutritious Healthy dish is done. Itadakimasu.

Check my other recipes from my Blog@CatherinaHosoi.com.

Also Check out other FishHead recipes from my post: Collection of Salmon Fishhead recipes.
#FeelingGuiltyEatingOurTooOften
#EatHappyLiveHealthy健康愉食
#EHLH
#CatherinaHosoiLifestyle
#MizkanBrandTonkotsuHotpotBase
#CreatorNRoleModelOfEHLH
#CulinaryHobbyClass
#RecipesDevelopmentConsultancy
---
For Fun
---
29 Dec 2020 Tuesday
New Year's Resolution
---
Turkey Lunch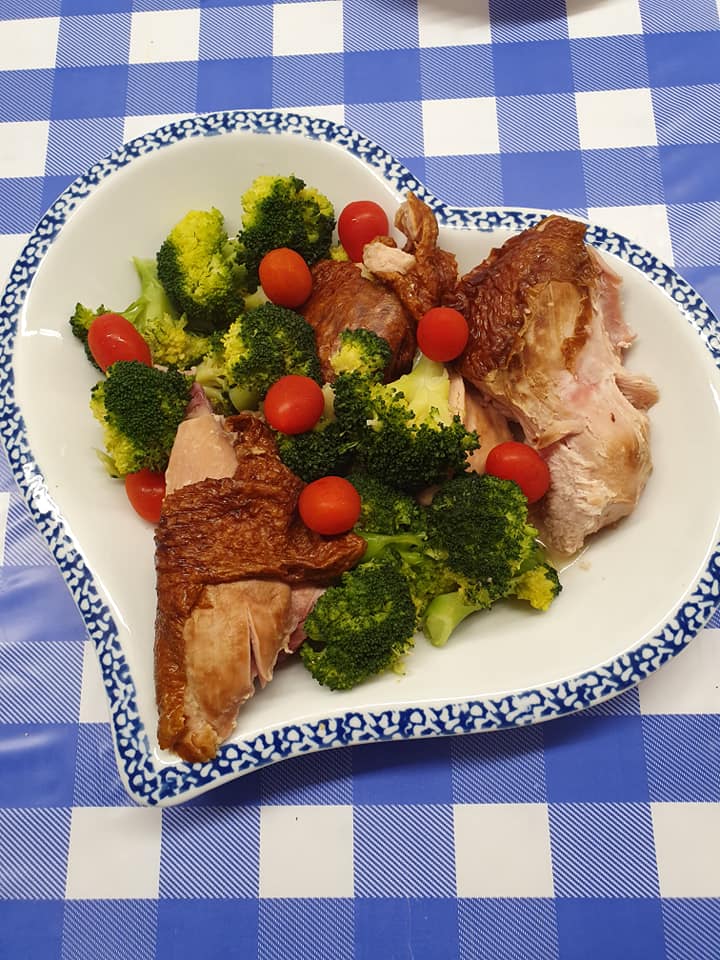 We are enjoying our Turkey lunch with Broccoli and Cherry Tomatoes at home. Counting our blessings.
---
Monthly Calendar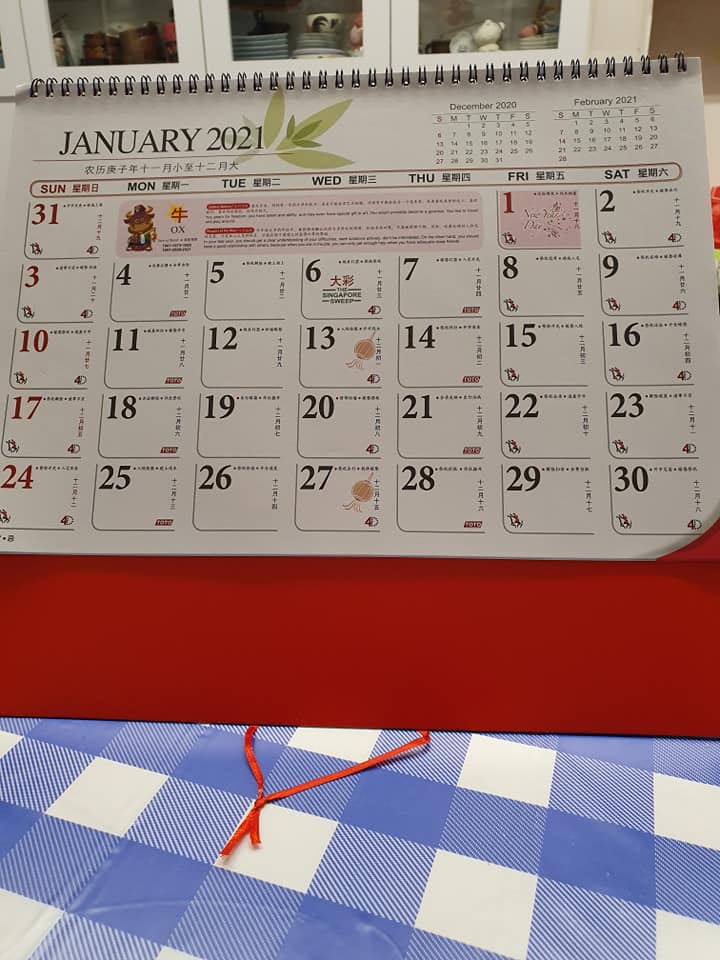 I am a very traditional person. Every year this time I would buy this type of traditional Calendar for the new coming year. Do you do the same?
---
For Fun
---
30 Dec 2020 Wednesday
Lunch
Feel like eating Yong Taufu, frying some as lunch.
---
31 Dec 2020 Thursday
Making a stew
Nothing goes to waste in my kitchen. Using the left over of Honey Baked Ham and part of the Roast Turkey together with 1 big Onion, 8 Shallots and 2 big Tomatoes to cook this yummy simple stew. After boiling for 1 hour, the stew tastes so yummy.

Counting our blessings on the close of year 2020.
#CountingOurBlessingsOnTheCloseOf2020
#EatHappyLiveHealthy健康愉食
#EHLH
#CatherinaHosoiLifestyle
#CreatorNRoleModelOfEHLH
#CulinaryHobbyClass
#RecipesDevelopmentConsultancy
---
Dinner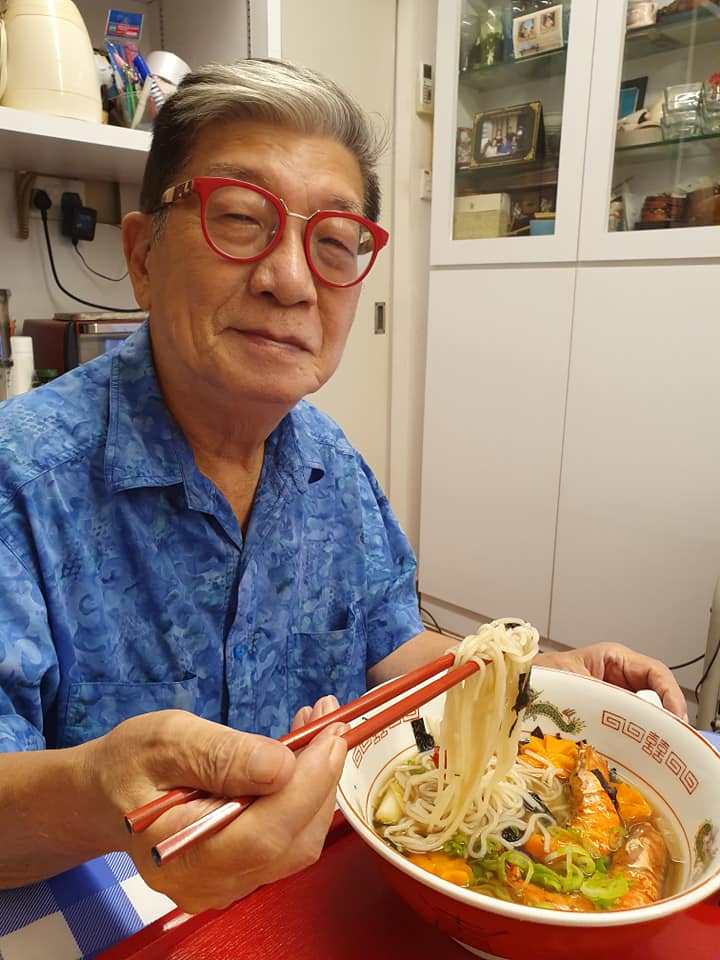 Made for my darling Samurai Toshikoshi Soba (passing year Soba) for blessings. This is a Japanese tradition to eat Toshikoshi Soba on New Year Eve.
---


Recipes sharing by CATherina Hosoi