Sharing with you how I cook Bacon, Pork Strips Chijimi Korean Pancake from my Singapore Home Sweet Home
Preparation:
First, I cut 60g each Sliced Pork and Back Bacon to thick strips. I also cut 1 bundle 200g Chives (韭菜,Kuchai in Hokkien) to 4 cm length.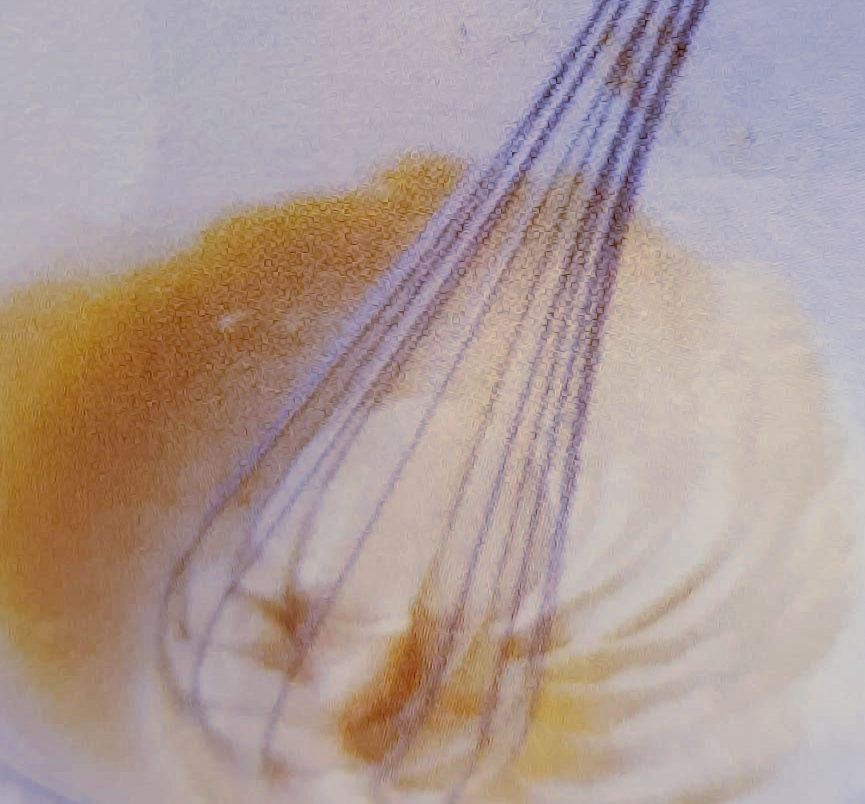 To make batter, whisk together 1 big sized Egg, 80g All Purpose Flour, 1 TBS Potato Starch with 90ml water.

To make Vinegar Soy Sauce Dip: ratio of 1 TBS Vinegar to 1 TBS Soy Sauce with a dash of Chillie Powder.

I also need a bit of Salt, Cooking Sake and Sesame Oil.
Cooking: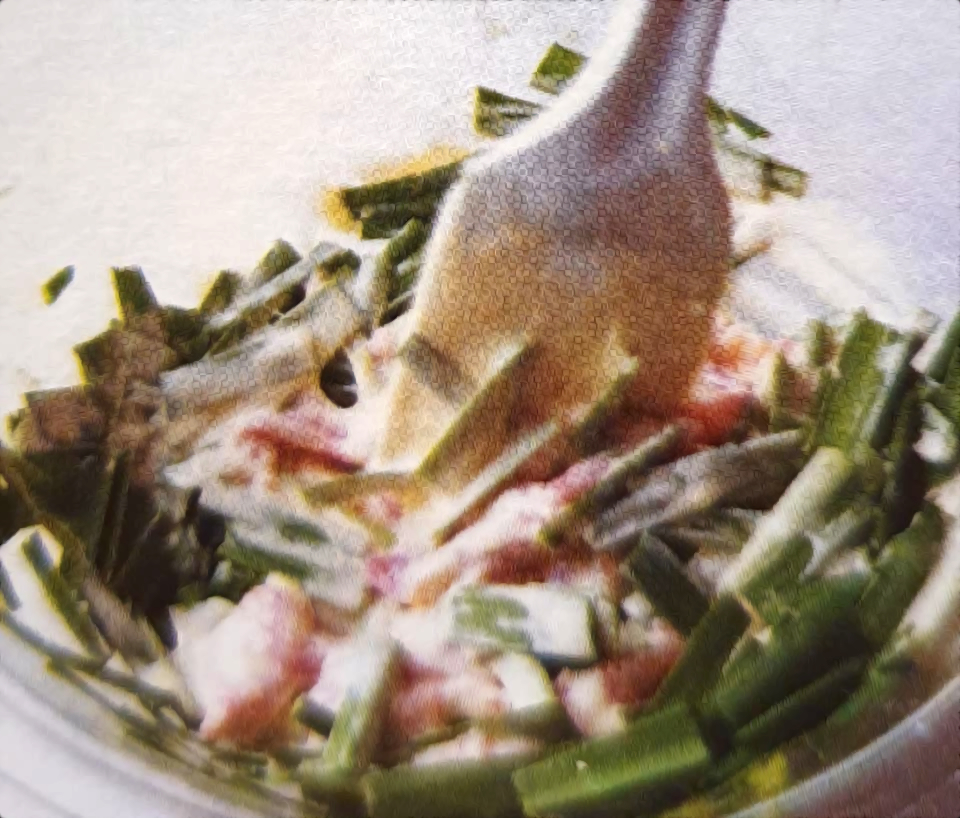 First season Pork Strips with a little Salt and 1 TBS Cooking Sake. After you combine all the ingredients to make Batter, add in Pork Strips, Back Bacon and Chives to mix well.
Heat up a non stick fry pan with 1 tsp Sesame Oil, pour in all the batter mixture, level flat with a spatula, cover with lid and pan fry for 5 mins.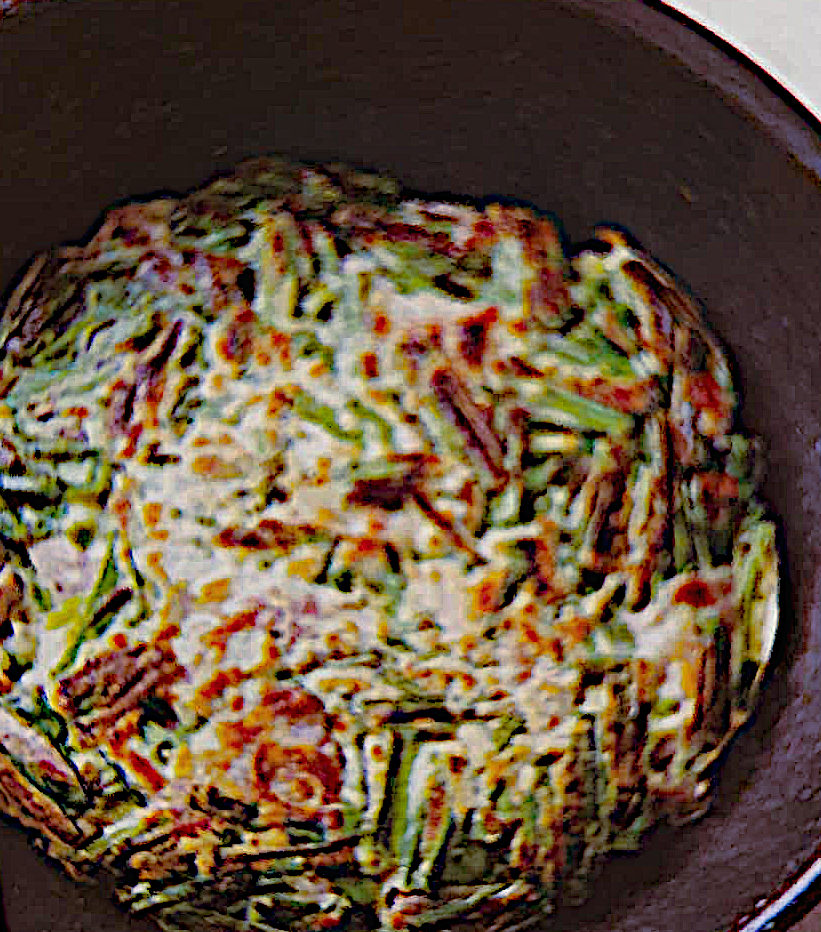 Flip over and pan fry the other side till golden brown.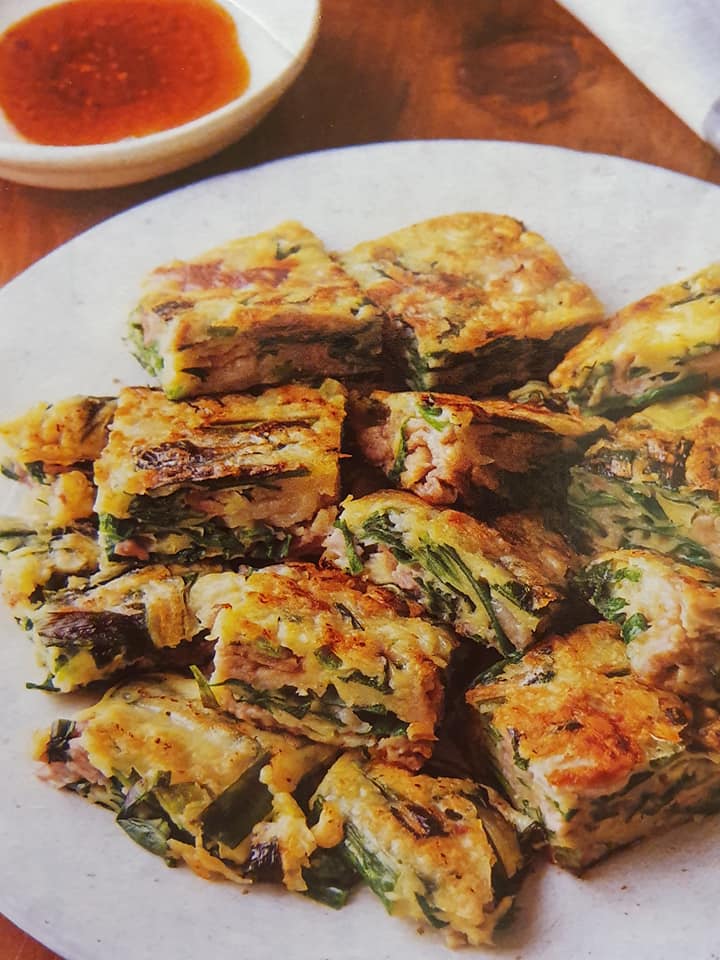 Transfer to a serving plate and serve with the Vinegar Soy Sauce Dip. This portion serves two. Hope you try out this recipe.
Check my other recipes from my Blog@ CatherinaHosoi.com
If you like my recipe, Please help to share out on your Facebook. Do explore this Blog@CatherinaHosoi.com for more ideas and interesting recipes.
Please subscribe to my BLOG@catherinahosoi.com and get inspired to follow my Healthy Lifestyle and read all the Eat Happy Live Healthy 健康愉食(EHLH) recipes that I created.
#EatHappyLiveHealthy健康愉食
#EHLH
#CatherinaHosoiLifestyle
#CreatorNRoleModelOfEHLH
#CulinaryHobbyClass
#RecipesDevelopmentLifestyle