A collection of CATherina Hosoi's facebook posts from 25 Aug 2020, Tuesday to 27 Aug 2020, Thursday
---
25 Aug 2020 Tuesday
Rooftop Garden Renovation Day 2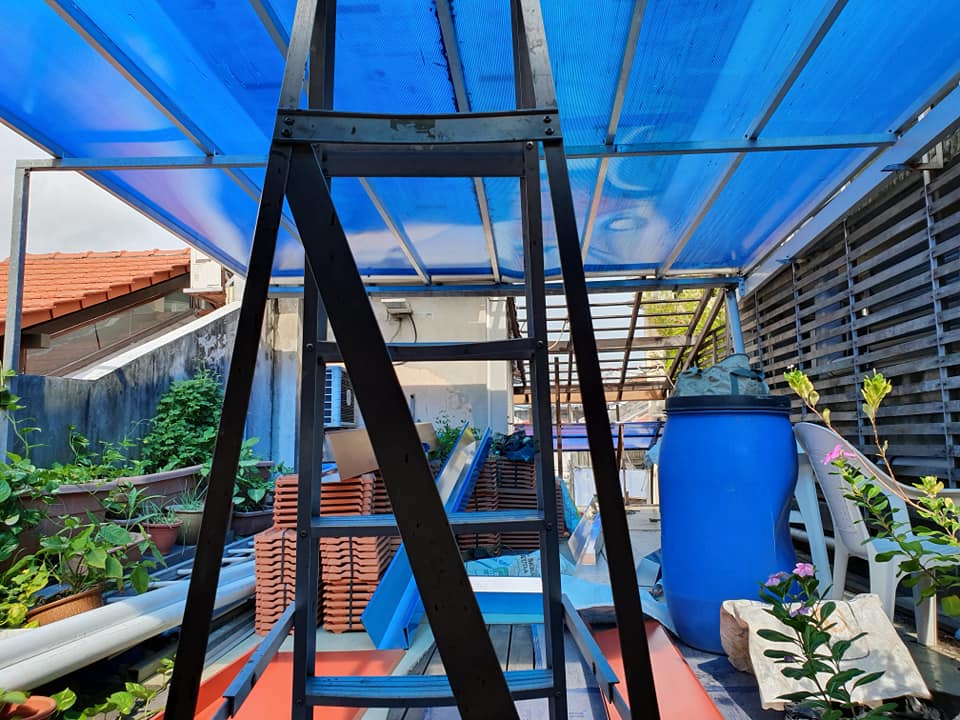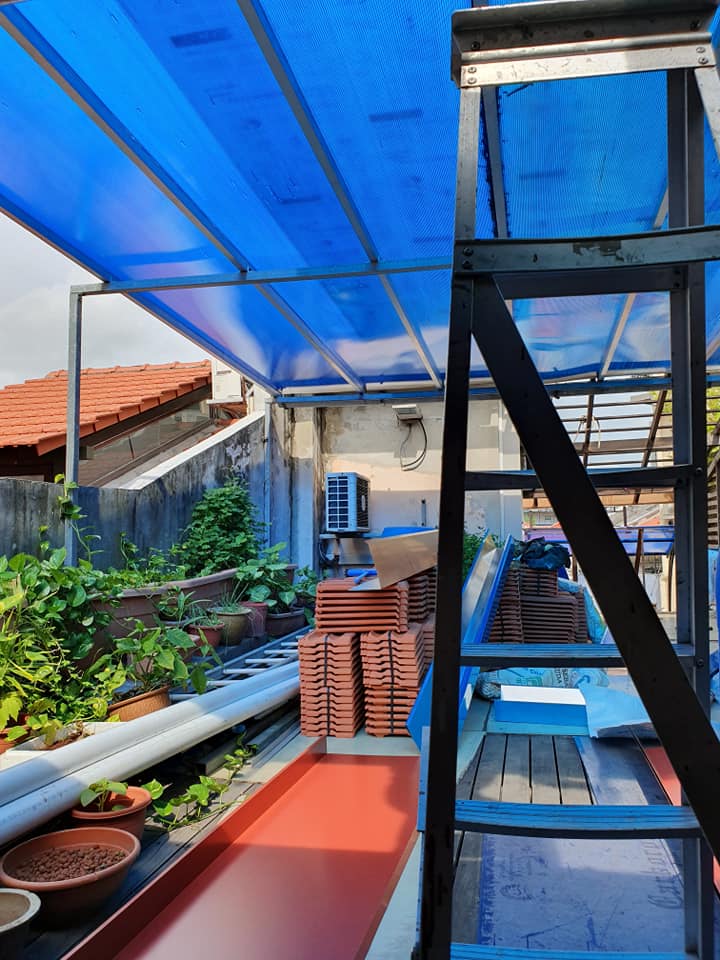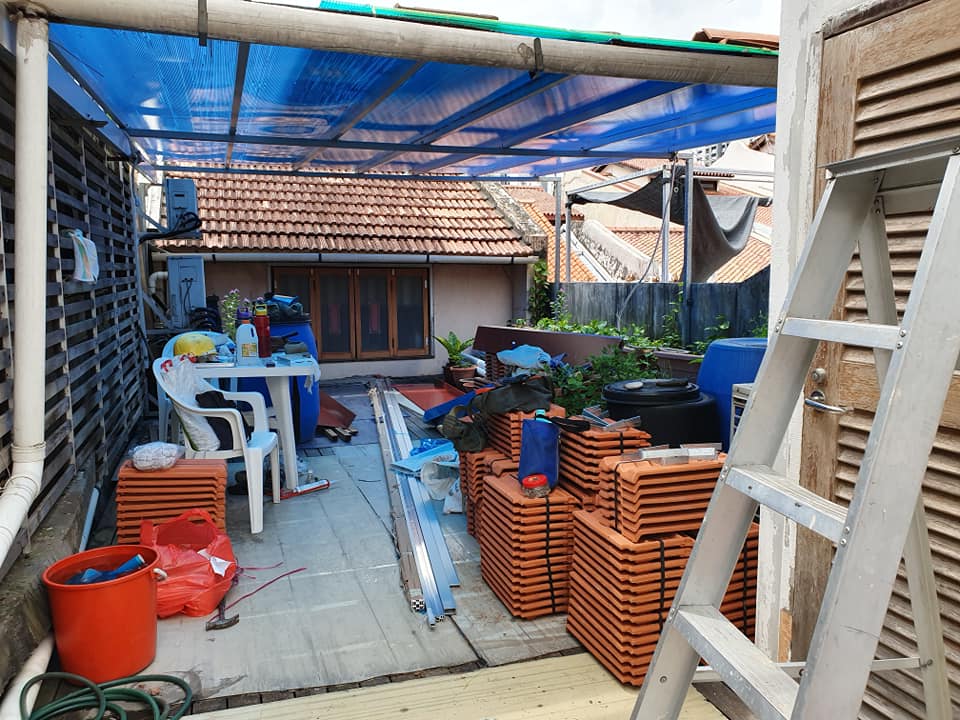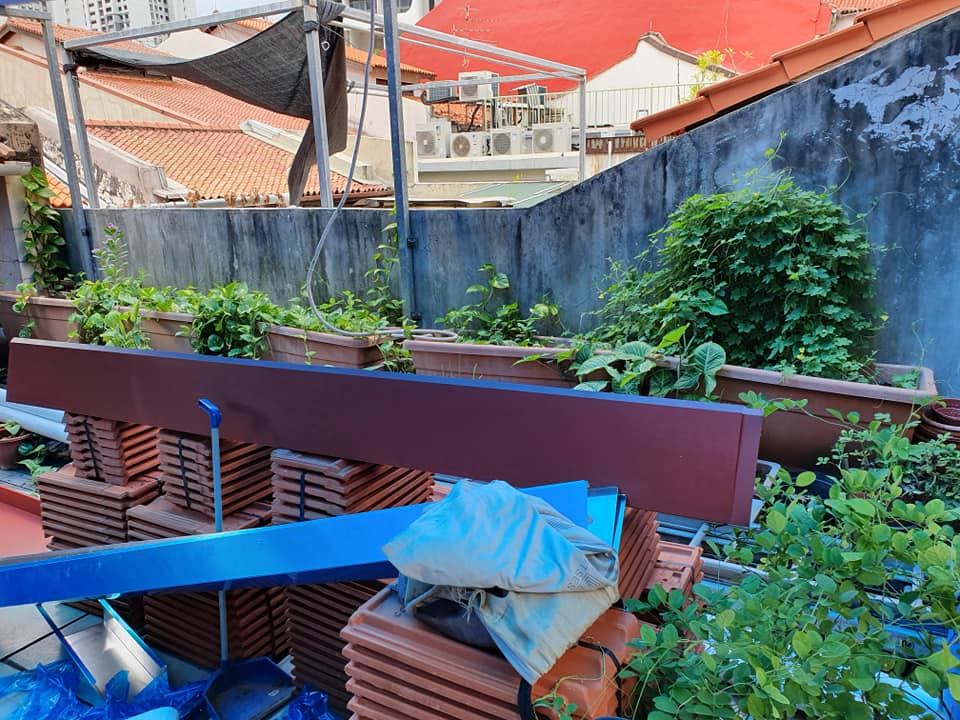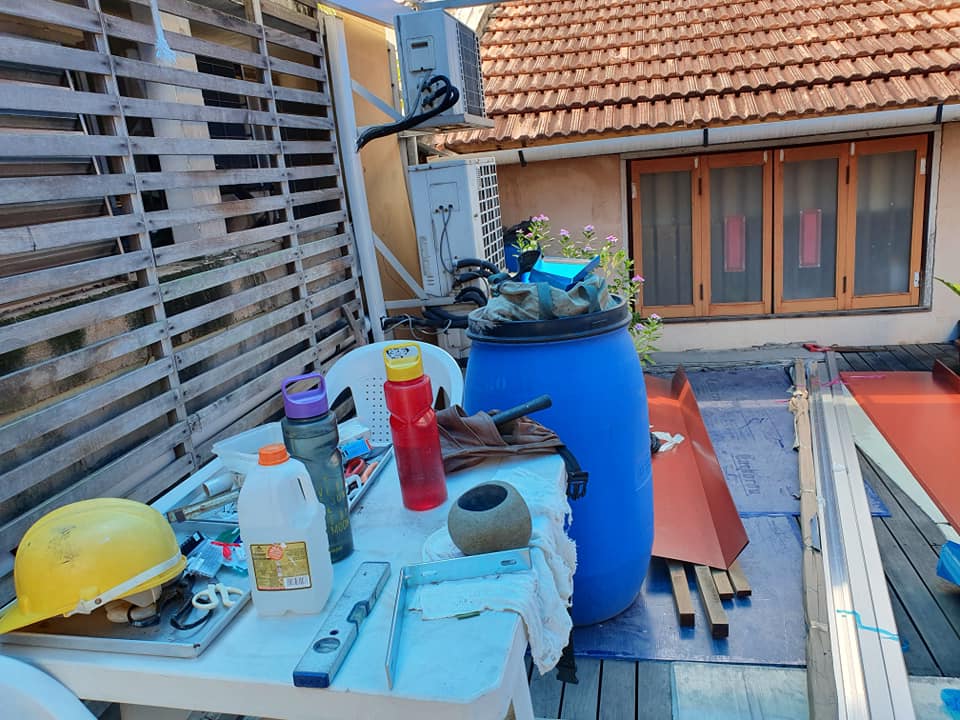 Day 2 Repair work to my Rooftop Garden. Praying that it is a smooth one and no stormy day. I serve Siew Mai and Kluang Coffee to the workers as their morning recess time and chilled Watermelon for afternoon snack. I love the workers and appreciate their work greatly.
#RepairWorkToMyRoofGarden
#CatherinaHosoiLifestyle
---
Recipe Sharing: Xiang Pen Pen Fried Rice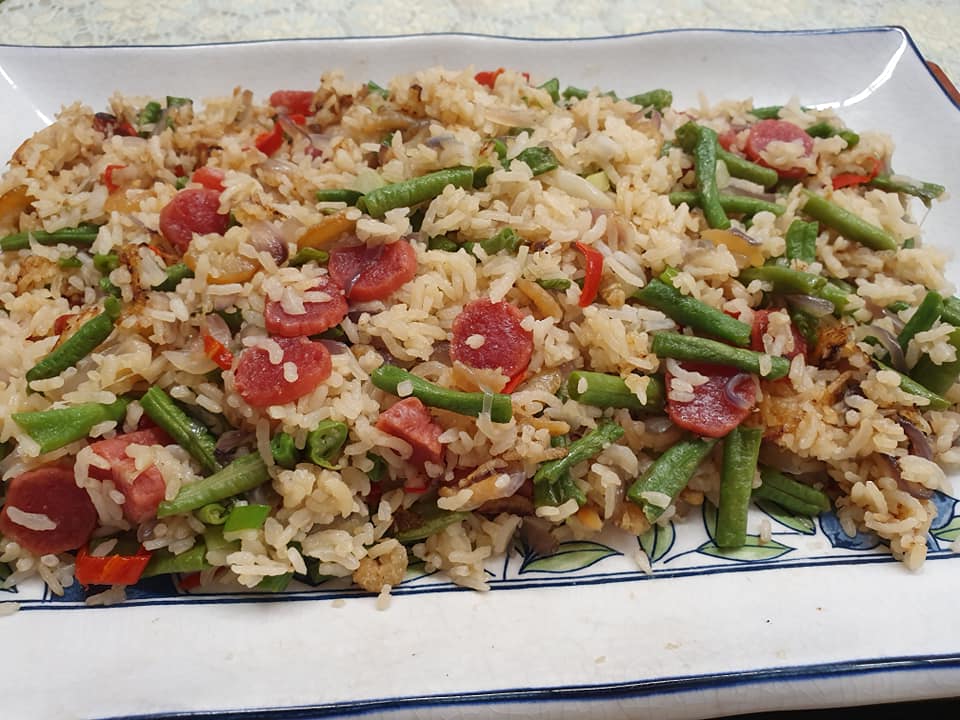 Did a "Xiang Pen Pen" Fried Rice. Xiang Pen Pen香噴噴in Chinese means FRAGRANT. My creation!… (read more…..)
---
Link up with me on Facebook
1 Please subscribe to my BLOG www.CatherinaHosoi.com and get inspired to follow my Healthy Lifestyle and read all the Eat Happy Live Healthy 健康愉食(EHLH) recipes that I created. Please also share out to your friends.
2. To get to see all my activities in Singapore and overseas, including recipes which I created & our resort activities in Bali, please link up with www.facebook.com/CatherinaHosoiFanPage OR www.facebook.com/CulinaryHobbyClass OR www.ubudgreen.com
#CatherinaHosoiLifestyle
#RecipesDevelopmentConsultancy
#CreatorNRoleModelEHLH
#EHLHStandsForEatHappyLiveHealthy
---
26 Aug 2020 Wednesday
Watermelon Soup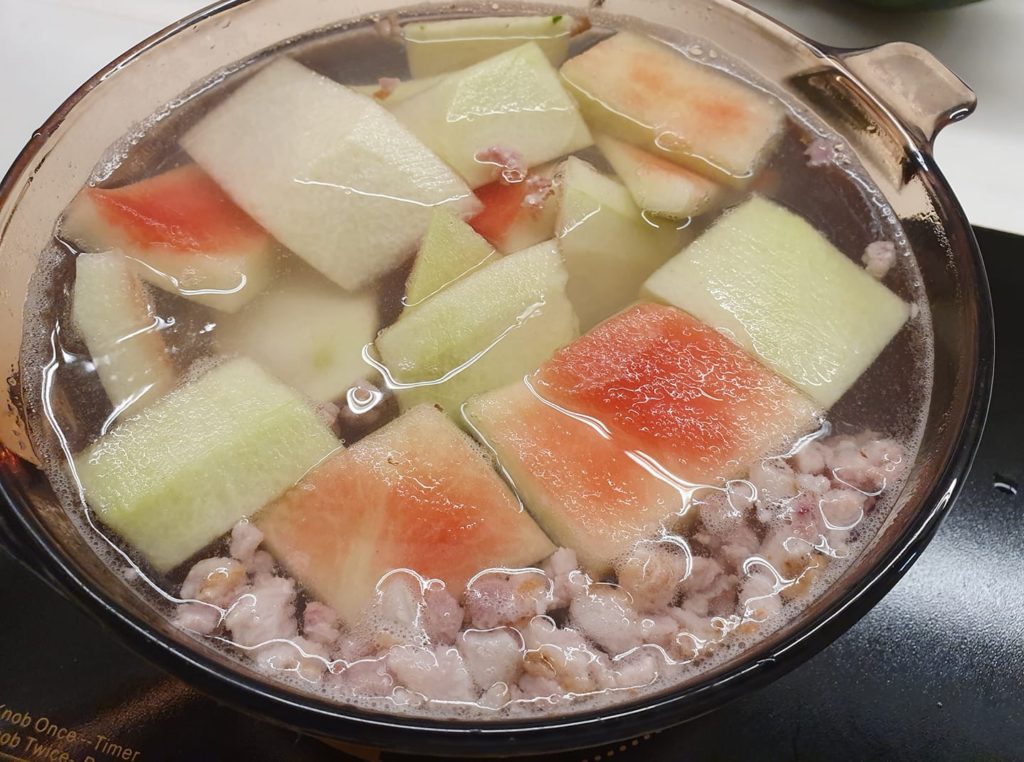 Never waste the Watermelon Rind. Cut away the green hard skin. Have a small tub of roughly chopped Bacon (about 50 to 80g). Put it in a pot with 6 cups water and bring it to a rapid boil. Then add in 400 g cut Watermelon Rind, once boiling rapidly, lower heat and simmer boil for 30 mins till Watermelon rind becomes soft.
Flavour with Himalayan Pink Salt to taste. A Good-Benefits-For-Body-Soup is ready to serve. My kitchen is filled with nice aroma.

Read my other Watermelon Rind recipes in this blog post: All about Watermelon Rind
#EatHappyLiveHealthy健康愉食
#EHLH
#CatherinaHosoiLifestyle
#CreatorNRoleModelOfEHLH
#CulinaryHobbyClass
#RecipesDevelopmentConsultancy
---
Ants & Cockroaches Bait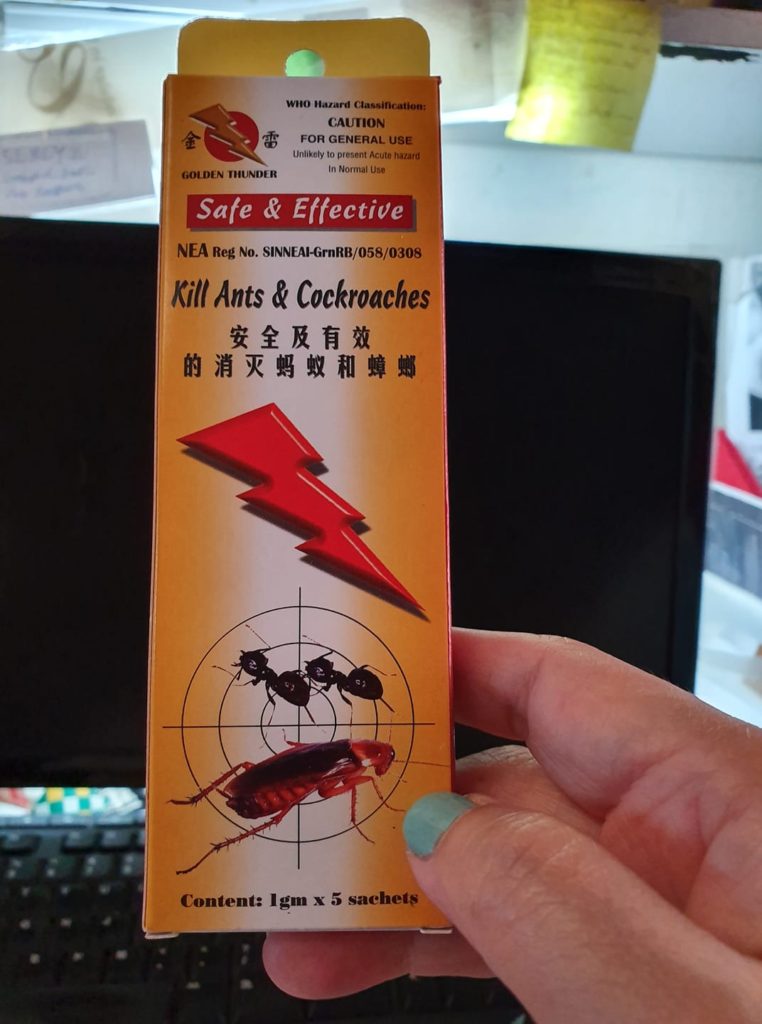 Bought this to kill Ants and Cockroaches. Hope this is effective. There are 5 sachets in a box and I bought 4 boxes from Redmart online for S$10/-.
---
Rooftop Garden Renovation Day 3
Day 3 of Repairing my Roof Garden. The workers are neat in handling their work. They went off at 2pm today due to rain.

Served them Cream Cheese Kaya Toasts and Kluang Coffee for their morning 1030 am recess. Will continue tomorrow.

Notice part of the new selected Sky Blue Polycarbonate Roof Sheet is done today. Nice Sky Blue better than the darker one before. I am happy.

#RepairOfMyRoofGarden
#CatherinaHosoiLifestyle
---
Nice table cloth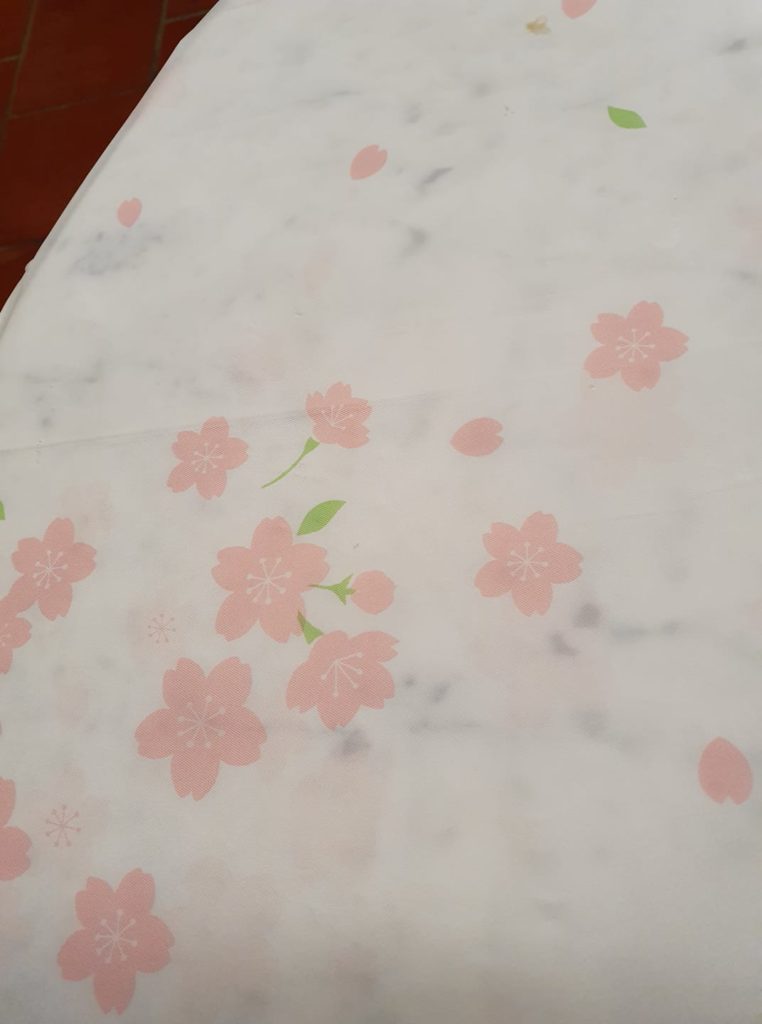 My new table cloth on my dining table. Sakura flowers.
---
27 Aug 2020 Thursday
Some thoughts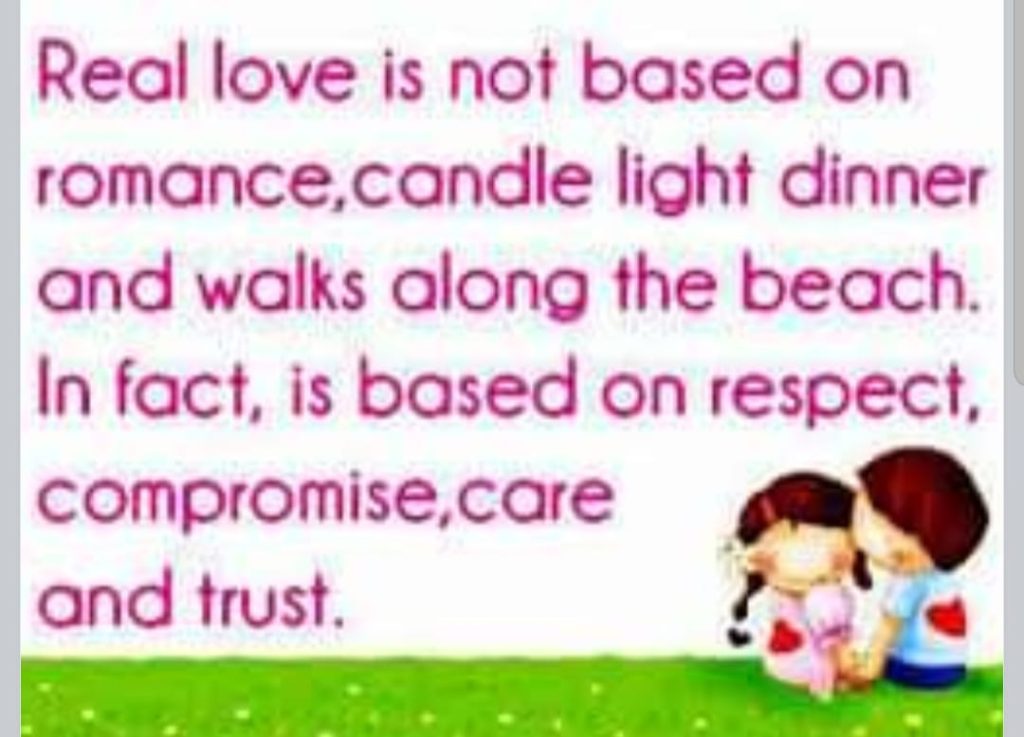 Hot sunny day to begin with Day 4 of my Repair Work of my Roof Garden. Made big jug of Fresh Watermelon Juice for the efficient contractors to quench their thirst.
#LoveNRespectMyContractors
#CatherinaHosoiLifestyle
---
Rooftop Garden Renovation Day 4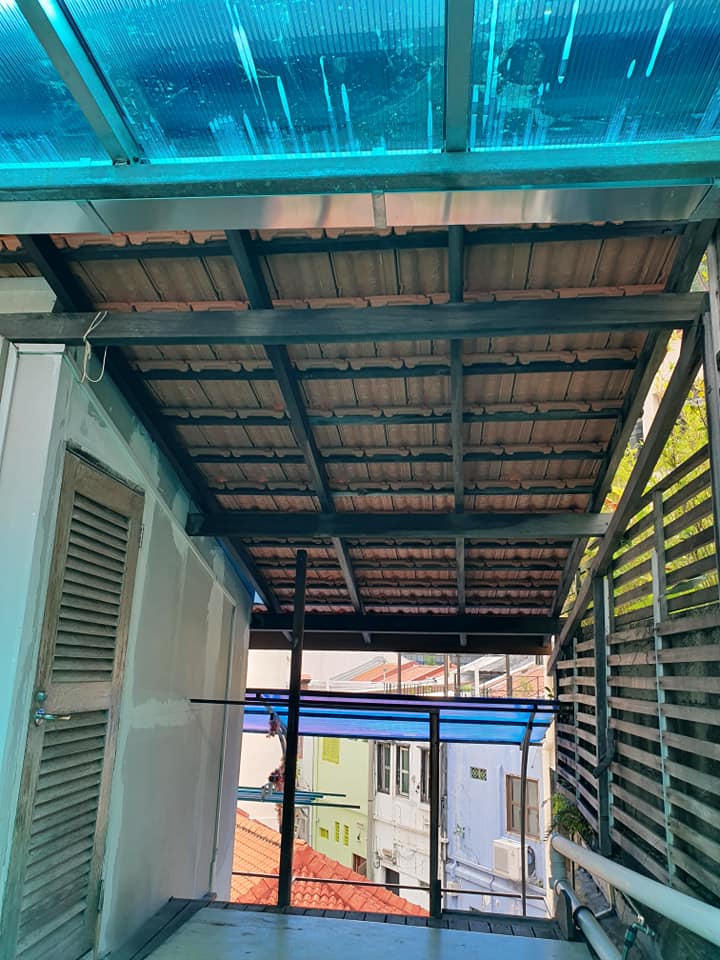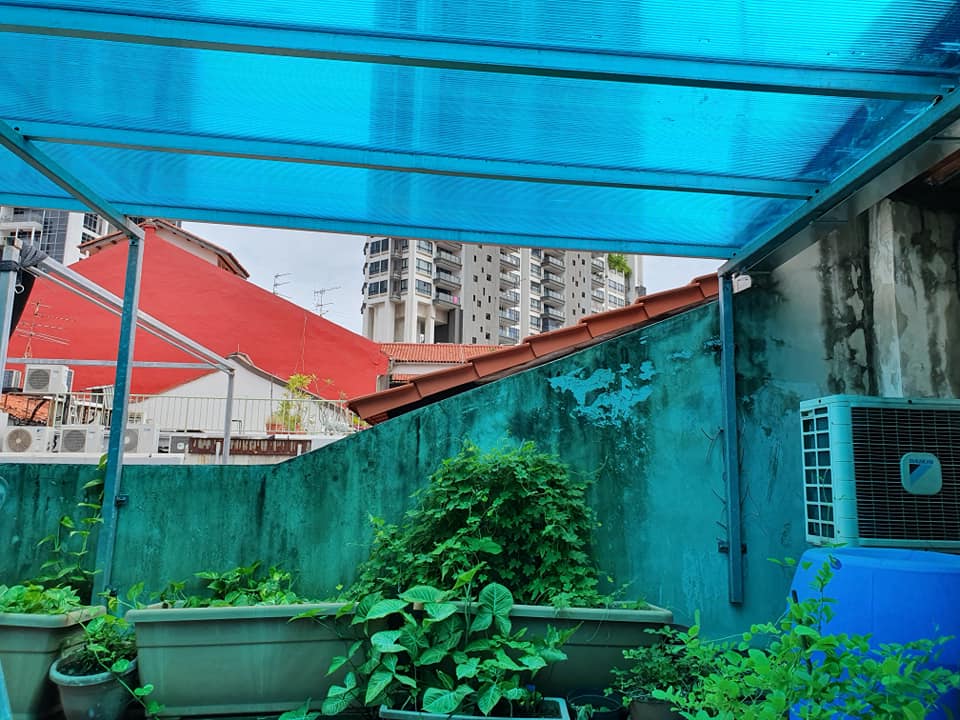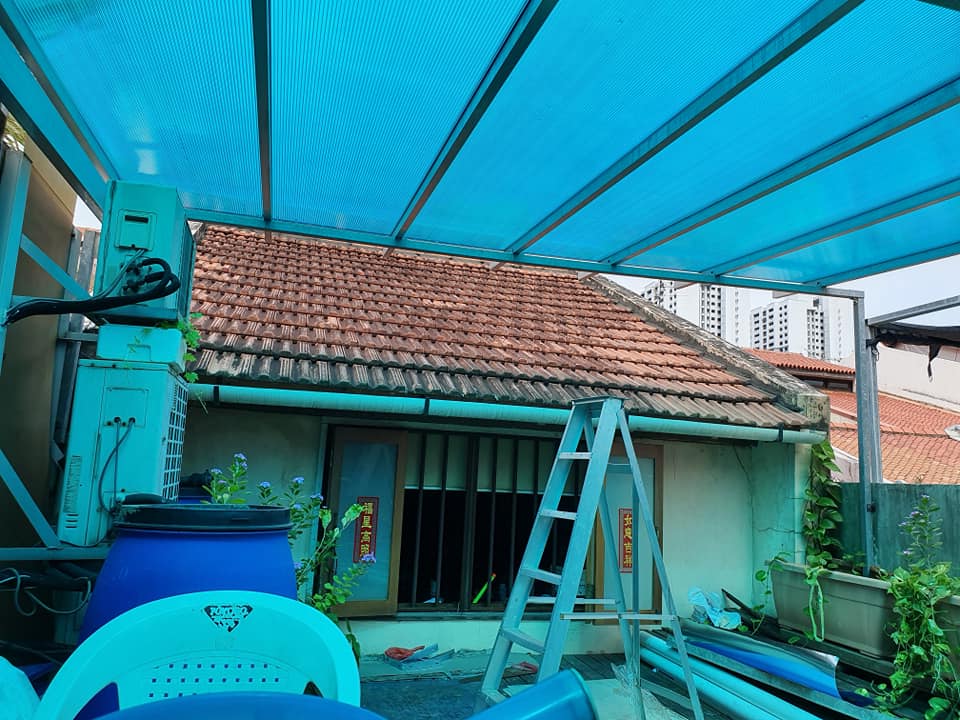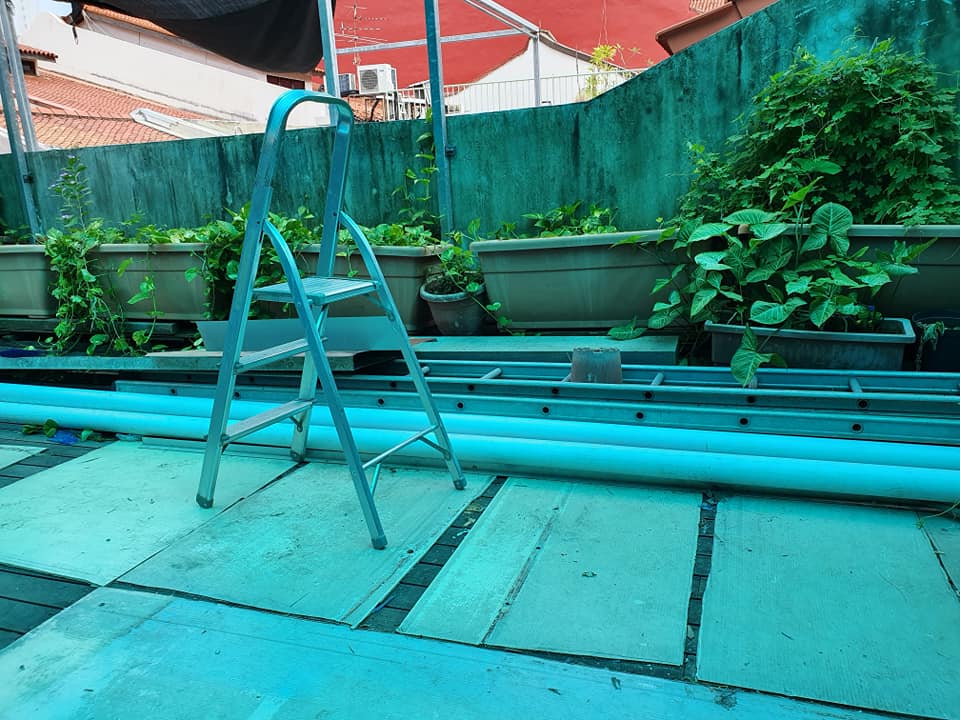 Day 4 Repair work to my Rooftop Garden. Earthen Terracota Roof Tiles were put up at my Little Rooftop Store Room and part of the Roof Garden.
The other part of Polycarbonate Roof Sheets were installed nicely. Still much more to continue.

In the morning recess time I served the contractors with freshly made Watermelon Juice to quench their thirst. At 230 pm I served them freshly brewed Kluang Coffee and homemade Kue Bolu as snack. They have finished their assignment today and went home. To be continued tomorrow.
#RepairWorkOfMyRoofGarden
#CatherinaHosoiLifestyle
---
Missing Japan Greatly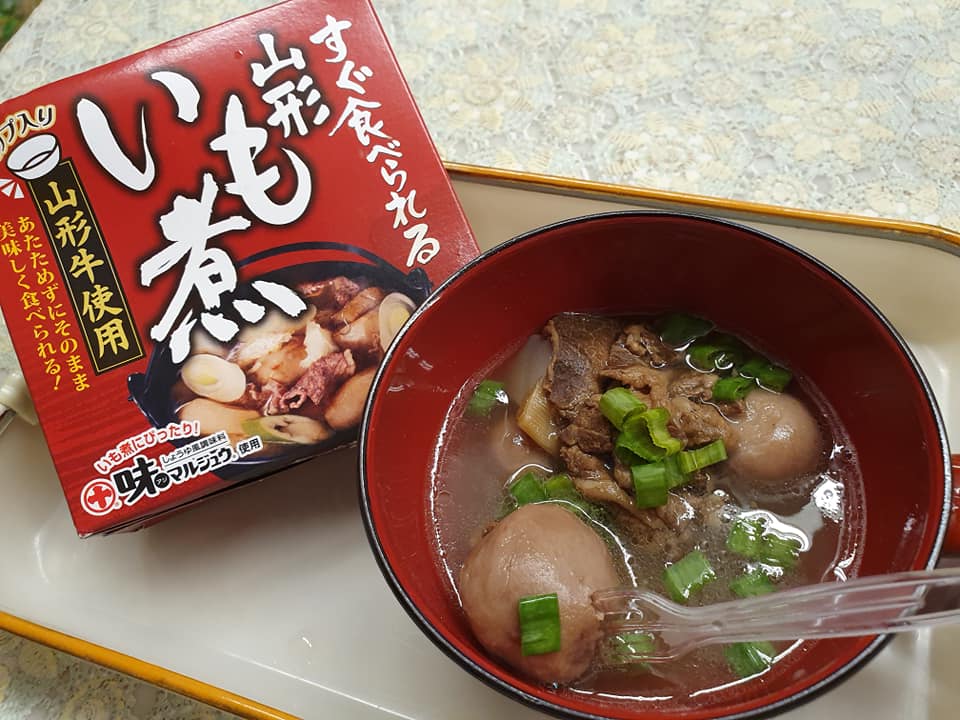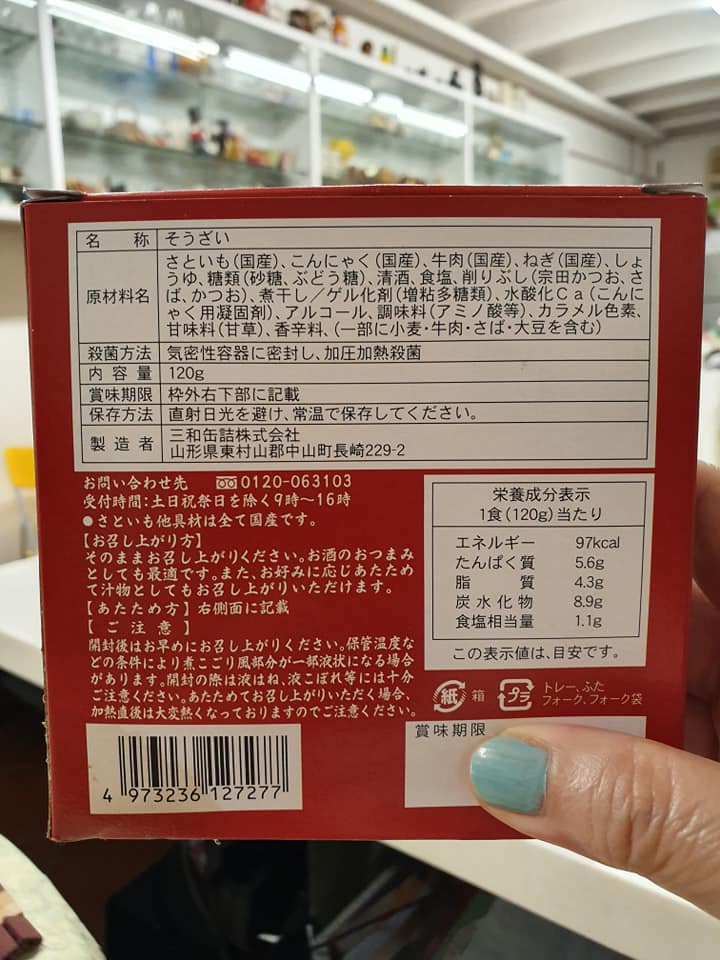 Missing Japan very much. Because of Covid19 we had to cancel our planned trip there of 40 days there in 2020. Took out stock which I bought from Japan and cooked this Yamagata IMO NI which I bought from Yamagata prefecture Shonai area. This packet used Beef from Yamagata, cooked with Satoimo (small Yam) and Konnyaku cubes. Tastes wonderful. I garnished with a little chopped Spring Onion.
#MissingJapanGreatly
#CatherinaHosoiLifestyle
---


Recipes sharing by CATherina Hosoi