Did a "Xiang Pen Pen" Fried Rice. Xiang Pen Pen香噴噴 in Chinese means FRAGRANT. My creation!
Preparation: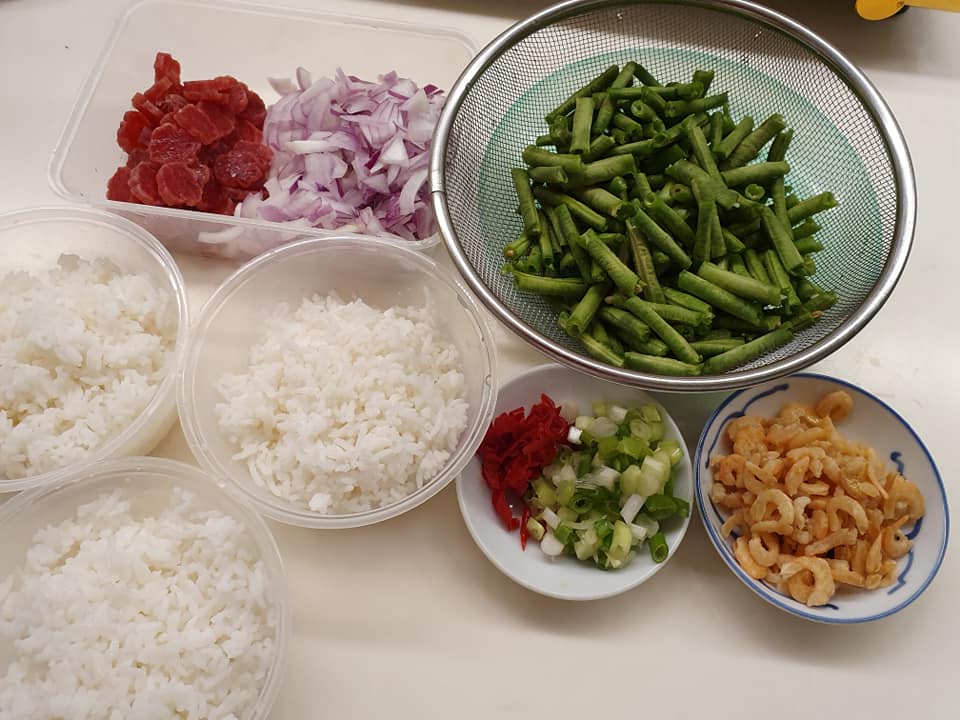 I have 10 Long Beans which I pluck to 1 1/2 inch length, remove seeds from 1 Red Chillie and cut to shreds. Cut 2 Onions to thin short shreds.

Soak 4 TBS Dried Prawns for 15 mins, discard soaking water as it is high in Sodium. Soak 2 Chinese Wax Sausage in hot water for 10 mins, remove "stockings" and cut to thin rounds.

Get ready 3 bowls of cooked long grain Jasmine Rice from fridge. For Fried Rice always use overnight rice for best result.

Also, cut 3 stalks of Green Spring Onions to be used towards the end of cooking.

Cooking: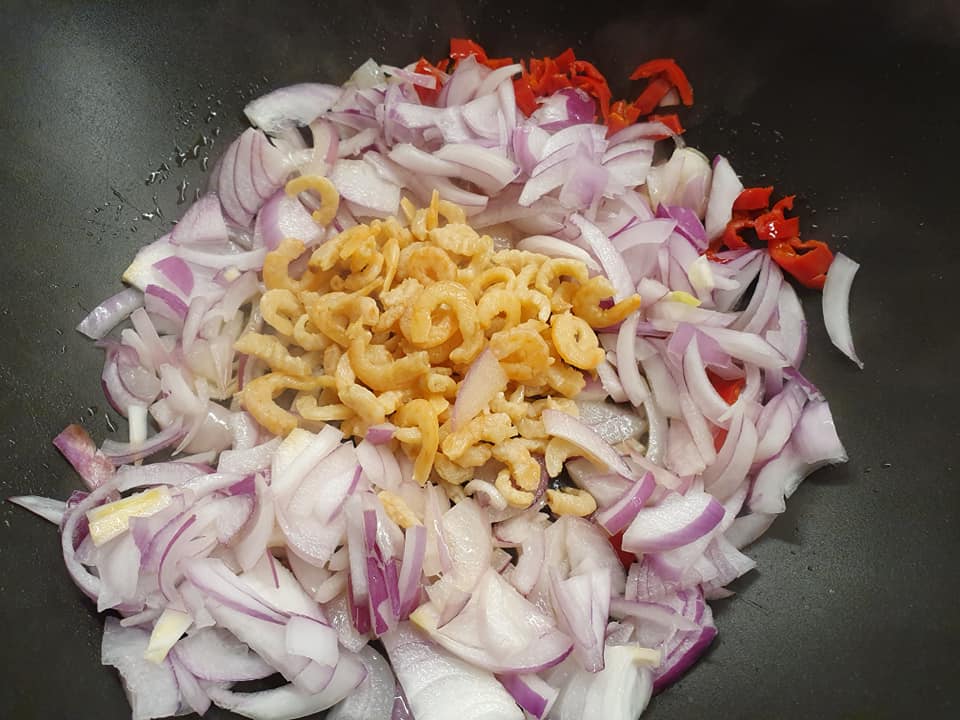 Heat up 2 TBS Organic Coconut Oil in a non stick fry pan. First drop in the cut Chillie to fragrant. Then drop in Onion to saute till soft. Add in the drained Dried Prawns and fry for 3 mins.
Than, add in the Chinese Wax Sausage to fry for 2 mins. After that add in Long Beans to toss and fry together for 2 mins.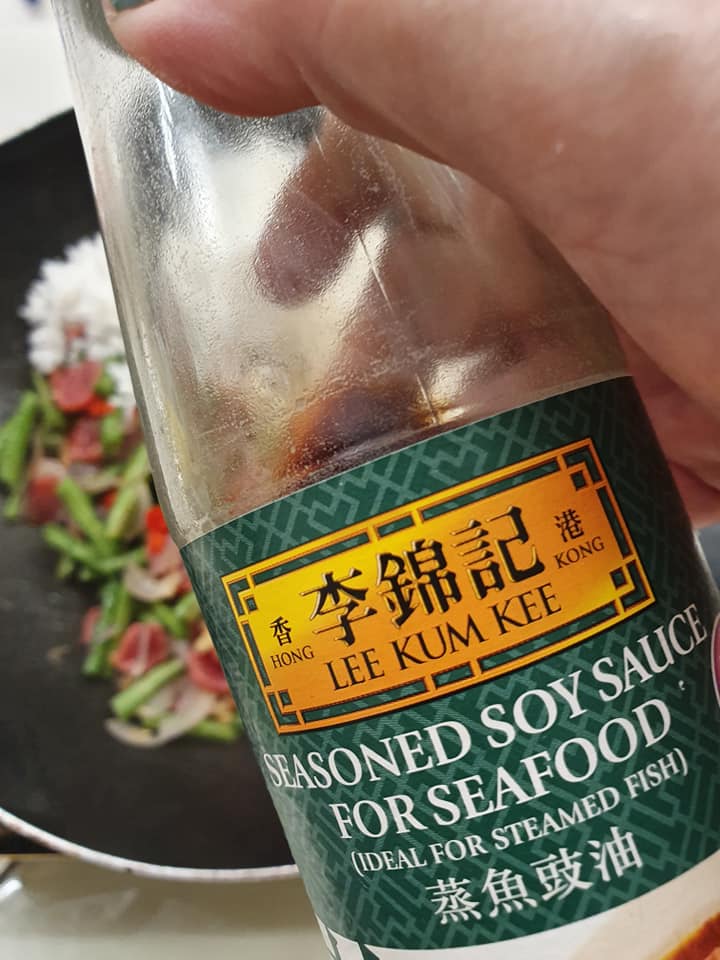 Add in the overnight Jasmine Rice, add in 1 tsp Sugar, 1/2 tsp salt, 2 TBS *Lee Kum Kee Brand Seasoned Soy Sauce for Seafood. Toss well and cover with lid and cook for a further 3 mins till Long Beans are cooked.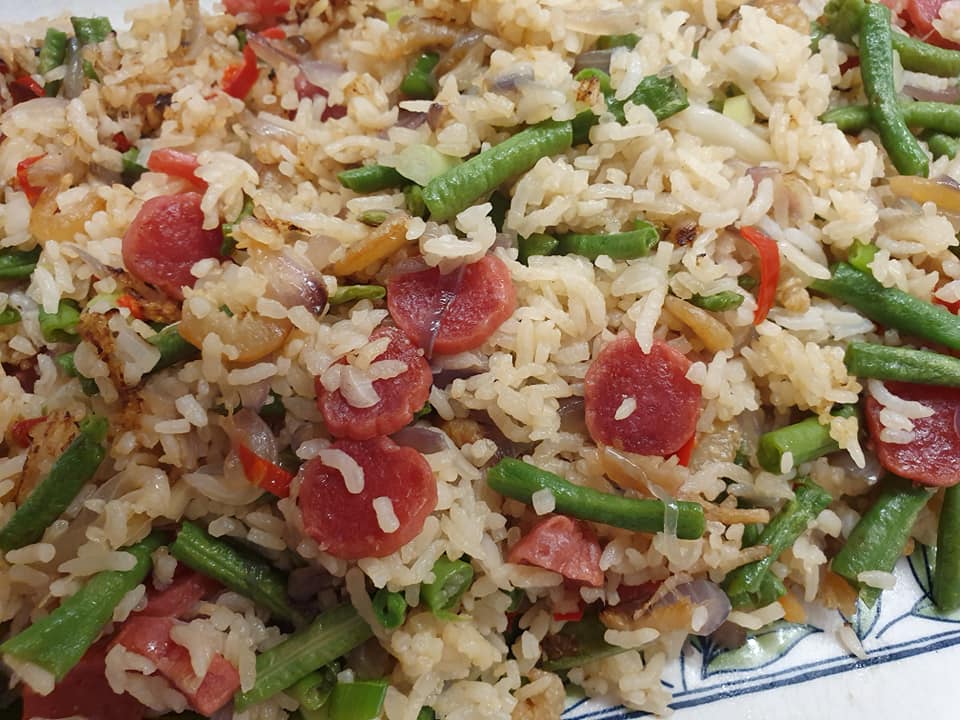 Lastly sprinkle in Spring Onion. Toss well and off heat. Ready to serve. Try out this recipe. You will love my 'Xiang Pen Pen' Fried Rice.

#EatHappyLiveHealthy健康愉食
#EHLH
#CatherinaHosoiLifestyle
#CreatorNRoleModeOfEHLH
#CulinaryHobbyClass
#RecipesDevelopmentConsultancy
---
Do explore this Blog@CatherinaHosoi.com for more ideas and interesting recipes.
Please subscribe to my BLOG@catherinahosoi.com and get inspired to follow my Healthy Lifestyle and read all the Eat Happy Live Healthy 健康愉食(EHLH) recipes that I created.