A collection of CATherina Hosoi's facebook posts from 21 Sept 2020, Monday to 25 Sept 2020, Friday.
---
21 Sept 2020 Monday
Flowers
I love flowers. These flowers are LOVE blessed to me by my Ex Participant from my Cooking Workshop. It warms my heart.
#ITreasureFriendship
#CatherinaHosoiLifestyle
---
22 Sept 2020 Tuesday
A Short Prayer
Ephesians 3:16, NLT: "I pray that from his glorious, unlimited resources he will empower you with inner strength through his Spirit."

AMEN.
---
23 Sept 2020 Wednesday
Dine out for lunch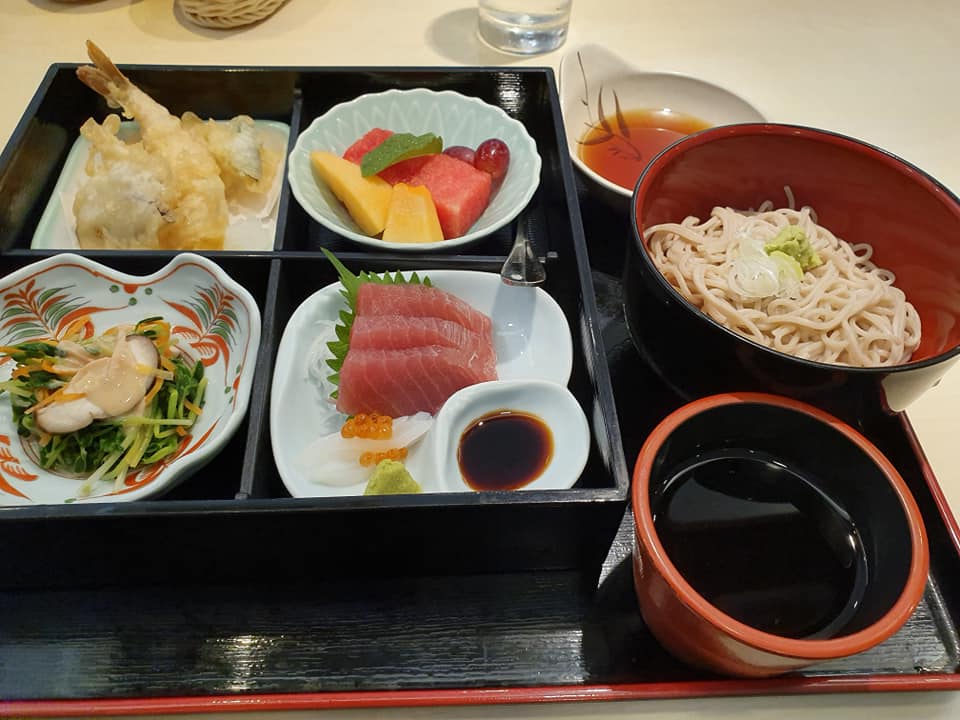 Food we ordered at Donguri Family Restaurant at The Japanese Association. Soba set lunch comes with Sashimi, Tempura, Salad & fresh fruits; Kaisen Salad with Shirasu in Ponzu dressing; Baked Hamburger Rice with Cheese and Japanese Curry Sauce. Delicious.
#FoodResearcherDinesOut
#CatherinaHosoiLifestyle
---
Recipe Sharing: Stewed Daikon with Salmon Trimmings & Garlic
A good home cooked lunch I made today. Served Jasmine Rice with Stewed Daikon with Salmon Trimmings n Garlic, Steamed Chinese Wax Sausage also known as Lup Cheong in Cantonese腊肠 (read more….)
---
24 Sept 2020 Thursday
Recipe Sharing: Mung Beans Dessert with Dried Honey Dates
Afternoon Tea Time I served Mung Bean Dessert boiled with Dried Honey Dates and sweetened with I.Lite brand Cook & Bake Sugar Replacement using Stevia. (read more…)
---
25 Sept 2020 Friday
Some thoughts
---
Check my other blog post from my Blog@CatherinaHosoi.com
Please subscribe to my BLOG www.CatherinaHosoi.com and get inspired to follow my Healthy Lifestyle and read all the Eat Happy Live Healthy健康愉食(EHLH) recipes that I created. Please also share out to your friends.
---


Recipes sharing by CATherina Hosoi