Afternoon Tea Time I served Mung Bean Dessert boiled with Dried Honey Dates & sweetened with I.Lite brand Cook & Bake Sugar Replacement using Stevia.
Preparation & Cooking:
First rinse 1/2 Cup Dried Mung Beans.
Than, I add the Mung Beans together with 2 Litres water and 2 Dried Honey Date into my electric Glass boiler. Wait for it to boil.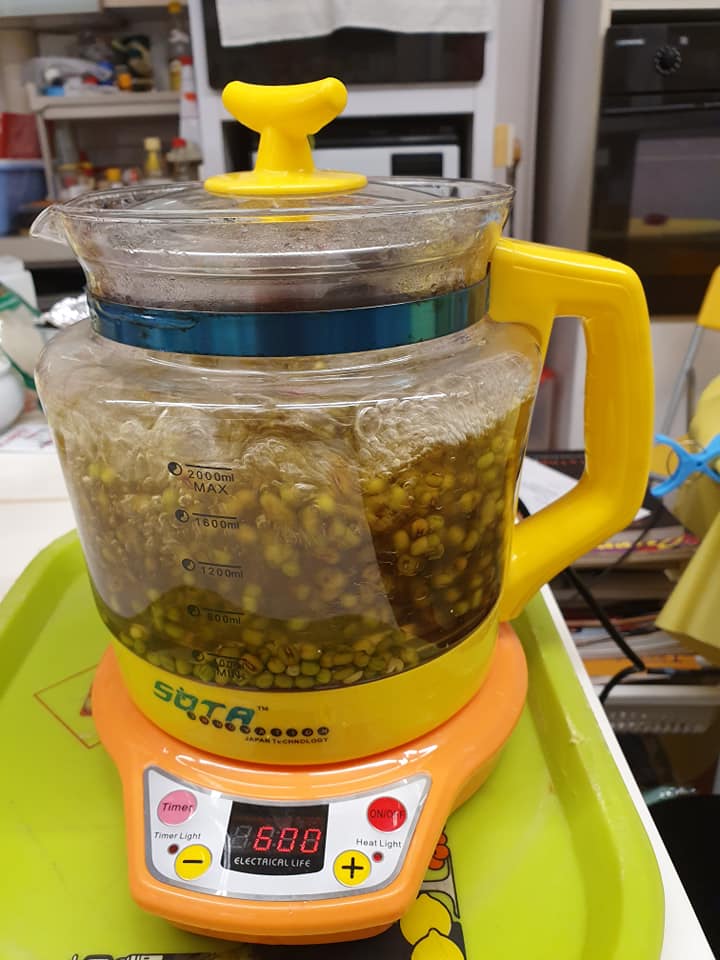 Once the water comes to a rapid boil, lower down heat and simmer for 40 mins,
Lastly, add in Sugar replacement to melt. (You can use normal sugar or rock sugar too.) Ready to serve.
I serve my loved ones Mung Bean Dessert with Dried Honey Dates in cute Dessert Cups
Some Health Info:
Dried Honey Dates also known as Golden Thread Amber Honey Dates. They are larger and sweeter (as sweet as honey) than dried red dates. These dates are used as sweetener in traditional Chinese healing soups and drinks. They are also high in iron and considered "cooling".
Mung bean or green gram is known for its antioxidant properties. These beans can be given to infants and adults – including those with diabetes and hypertension. They are also rich in fiber, minerals, flavonoids, and phenolic acids.
---
Check my other recipes from my Blog@CatherinaHosoi.com
Please subscribe to my BLOG www.CatherinaHosoi.com and get inspired to follow my Healthy Lifestyle and read all the Eat Happy Live Healthy健康愉食(EHLH) recipes that I created. Please also share out to your friends.
#EatHappyLiveHealthy健康愉食
#EHLH
#CatherinaHosoiLifestyle
#CreatorNRoleModeOfEHLH
#CulinaryHobbyClass
#RecipesDevelopmentConsultancy