A collection of CATherina Hosoi's facebook posts from 17 Aug 2020, Monday to 21 Aug 2020, Friday.
---
17 Aug 2020 Monday
Ubud Green Resort Villa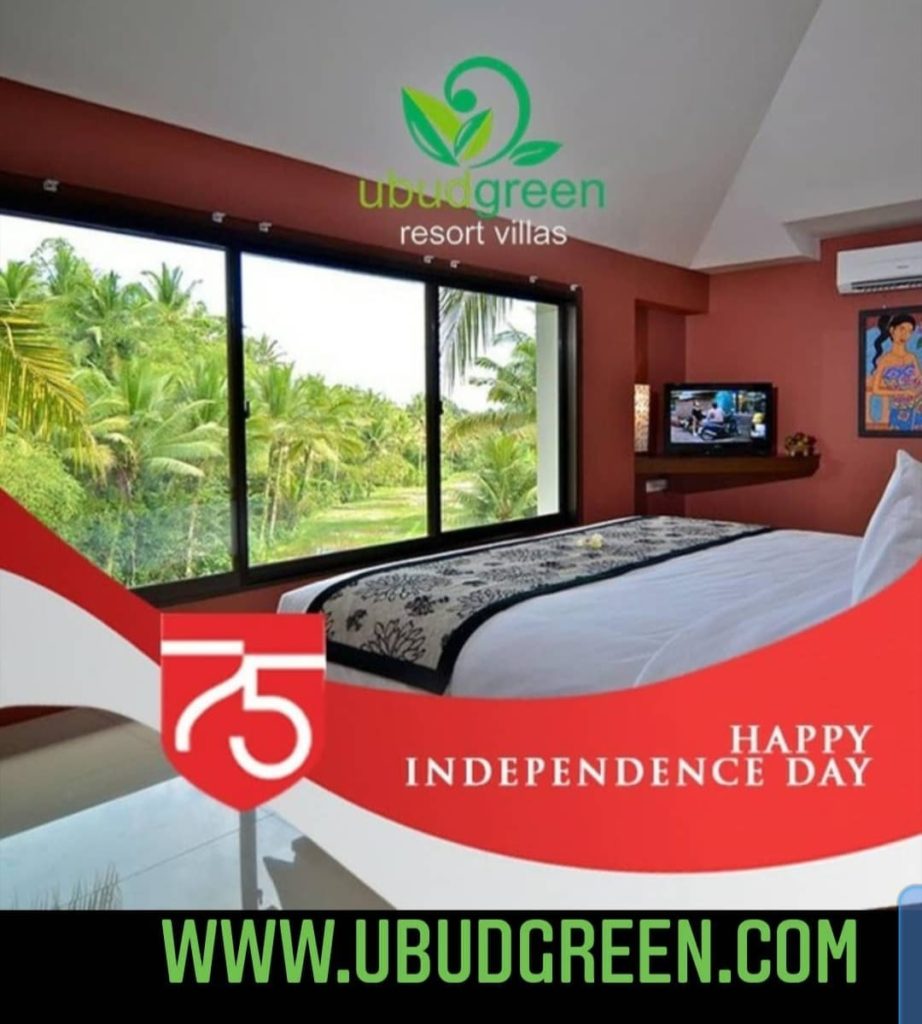 To all my Indonesian friends, Happy National Day.
---
Recipe Sharing: Bubur Terigu
Raining heavily in the late afternoon today. Nice to enjoy my own cooked Bubur Terigu or also known as Gandum by some of my friends from Penang, Malaysia. It is also known as Bulgur Wheat…(read more…)
#EatHappyLiveHealthy健康愉食
#EHLH
#CatherinaHosoiLifestyle
#CreatorNRoleModelOfEHLH
#CulinaryHobbyClass
#RecipesDevelopmentConsultancy
---
Recipe Sharing: Spinach & Shirasu with Rice in Donburi Bowl
Eating Light & Healthy tonight. I serve Spinach topped with Shirasu Mini Silver Fish with Rice in a Donburi Bowl to my Samurai. (read more….)
#EatHappyLiveHealthy健康愉食
#EHLH
#CatherinaHosoiLifestyle
#CreatorNRoleModelOfEHLH
#CulinaryHobbyClass
#RecipesDevelopmentConsultancy
---
20 Aug 2020 Thursday
I treasure Friendship
I am a very sentimental person. I treasure friendship. Waiting for my good friend's arrival and later took her to dine together to celebrate her belated birthday. We have not seen each other for a few months after Covid19 started.
#ITreasureFriendship
#CatherinaHosoiLifestyle
---
Banana
I serve Banana "ice cream" during hot afternoon. It is refreshing and yummy. Whenever I buy a big bunch of Bananas, I peel off the skin and poke the Bananas each with a wooden chopstick and freeze them. Sometimes I coat them with melted chocolate and leave in the freezer to set.

Please read the Health Benefits of Bananas:

1) Bananas are loaded with valuable micronutrients, especially potassium. Potassium is one of the most important electrolytes in the body, helping to regulate heart function as well as fluid balance – a key factor in regulating blood pressure. The effectiveness of potassium-rich foods such as bananas, in lowering blood pressure and protecting against heart disease and strokes is well accepted and bolstered by considerable scientific evidence.

2) Bananas are soothing to the gastrointestinal tract due to their high content of pectin – as soluble fibre that not only lowers cholesterol but normalises bowel function. The high fiber content of bananas promote satiety (feelings of fullness).

3) The resistant starch in bananas also has a prebiotic effect, helping to fuel the gut bacteria so they increase their production of short chain fatty acids which are beneficial for digestive health.

Please follow my Blog @CatherinaHosoi.com to read about other posts on food and CATherina Hosoi's Lifestyle.
#WhyILoveBananas
#CatherinaHosoiLifestyle
---
Bali Indonesia
A very graceful Balinese woman on her way home after making her offering in the temple in her village. I called these weaved boxes "Balinese Tupperware".
#ILoveBali
#CatherinaHosoiLifestyle
---
21 Aug 2020 Friday
Tatami Iwashi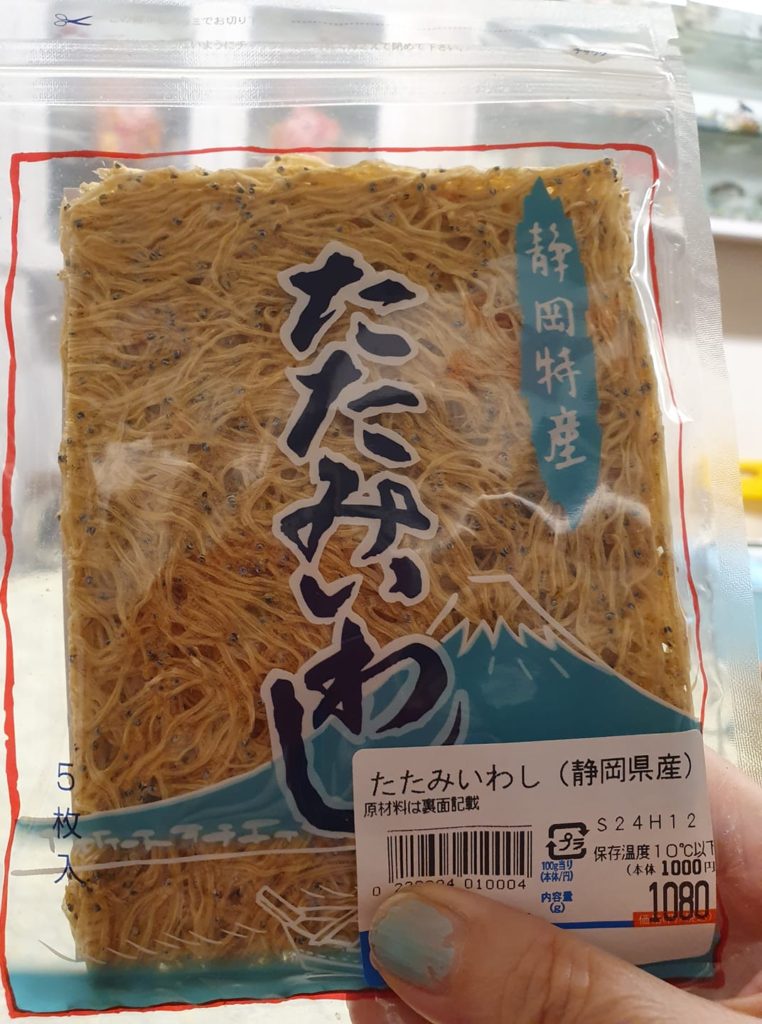 This is known as Tatami Iwashi.

Tatami Iwashi is a Japanese processed food made from baby sardines or shirasu laid out and dried while entwined in a single layer to form a large mat-like sheet. Typically, this is done by drying them in the sun on a bamboo frame, a process that is evocative of the manufacture of traditional Japanese paper.

Use a Toaster Oven to bake for a while to make it crispy before eating. This can be eaten as a savoury snack or as a side appetiser to go with Japanese Short Grain Rice. My Samurai loves it. High in Calcium.

Do explore this Blog@CatherinaHosoi.com for more ideas and interesting recipes.
Please subscribe to my BLOG@catherinahosoi.com and get inspired to follow my Healthy Lifestyle and read all the Eat Happy Live Healthy 健康愉食(EHLH) recipes that I created.
#WhatIsTatamiIwashi
#EatHappyLiveHealthy健康愉食
#EHLH
#CatherinaHosoiLifestyle
#CreatorNRoleModelOfEHLH
#CulinaryHobbyClass
#RecipesDevelopmentConsultancy
---


Recipes sharing by CATherina Hosoi