Eating Light & Healthy tonight. I serve Spinach topped with Shirasu (Mini Silver Fish) with Rice in a Donburi Bowl to my Samurai.
Preparation & Cooking: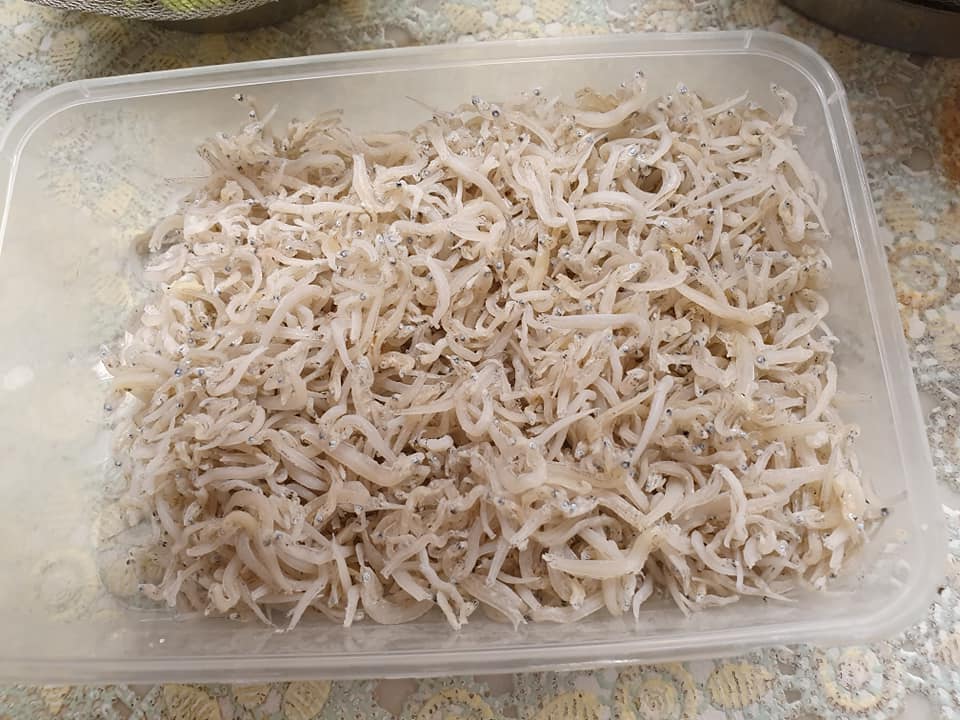 This dinner is simple to prepare as A,B,C. First I heat up some rice from my fridge.

Then in a non stick fry pan I roast 3 TBS Dried Shirasu without oil till fragrant. Remove to a dish.

Rinse and drain 1 packet of Spinach. Divide stems from leaves.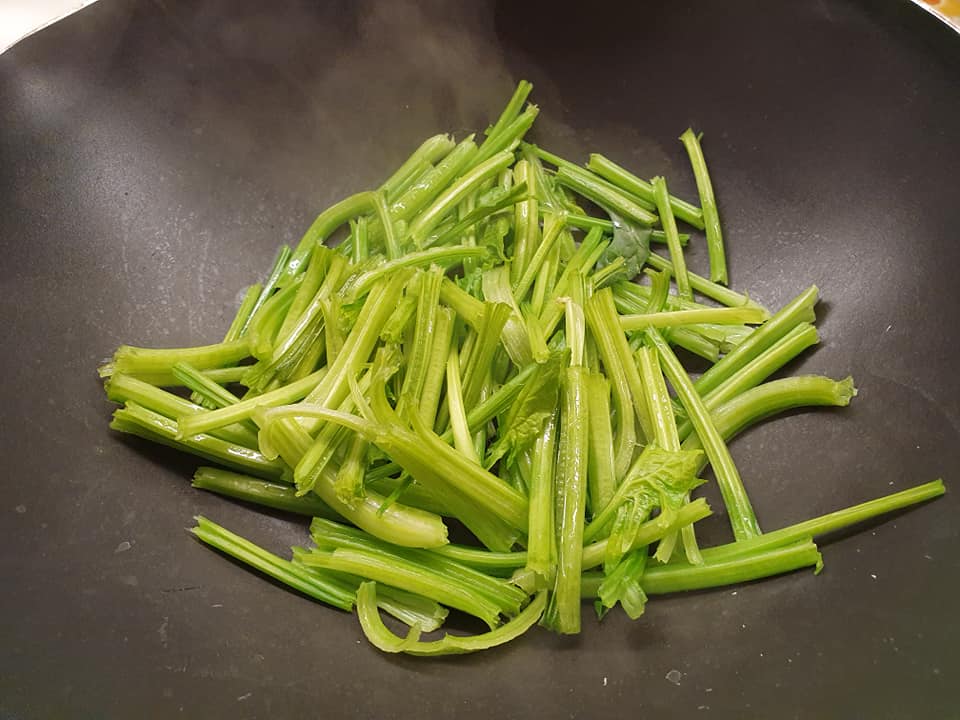 Using the same pan I put in Spinach Stems to heat up for 1 min then add in Spinach Leaves, toss and cover the lid. Leave it to heat up for 2 mins and off heat.
Arrange hot rice in a Donburi Bowl, fill it with Spinach, top up the centre with roasted Shirasu Mini Silver Fish. Ready to serve. A yummy nutritious meal is ready.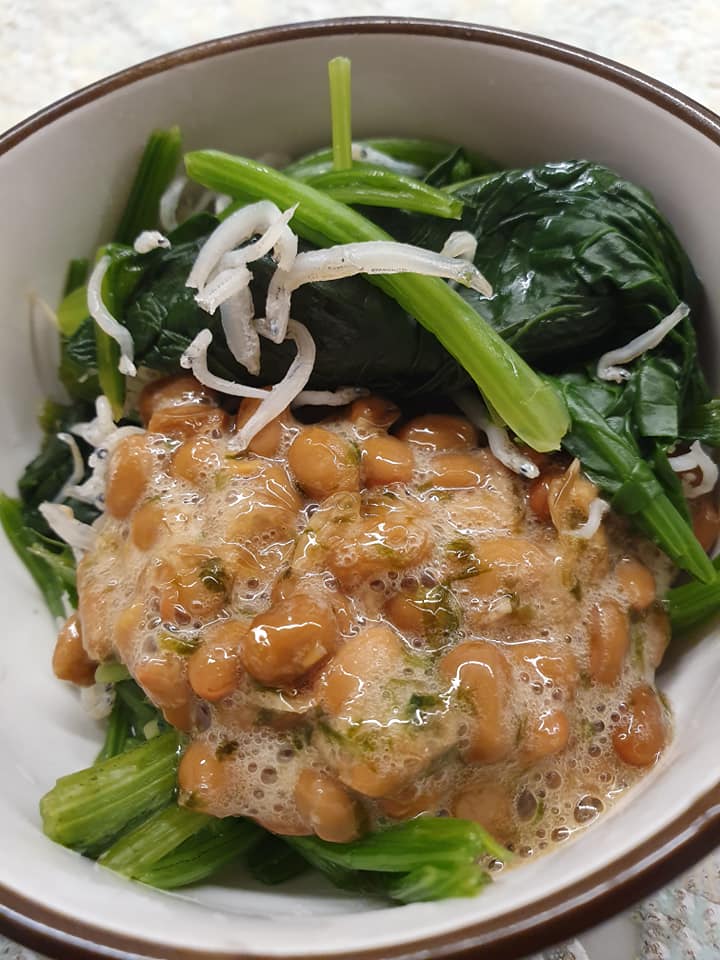 My Samurai mixed 1 small tub of Natto (fermented soy beans) with the attached Seasoning sauce with Nori Paste to eat with the rice.
My portion is without rice as I had something to bite 30 mins before dinner.
Hope you like my Recipe.
#EatHappyLiveHealthy健康愉食
#EHLH
#CatherinaHosoiLifestyle
#CreatorNRoleModeOfEHLH
#CulinaryHobbyClass
#RecipesDevelopmentConsultancy
---
Do explore this Blog@CatherinaHosoi.com for more ideas and interesting recipes.
Please subscribe to my BLOG@catherinahosoi.com and get inspired to follow my Healthy Lifestyle and read all the Eat Happy Live Healthy 健康愉食(EHLH) recipes that I created.