A collection of CATherina Hosoi's facebook posts from 06 Jul 2020, Monday to 10 Jul 2020, Friday
---
06 July 2020 Monday
Masked and Unmasked Geisha CAT
The Masked and the Unmasked Geisha CAT. Prepared to go out to have late Japanese lunch and do some supermarketing.
#MyDayOutRunningErrandsNLunch
#CatherinaHosoiLifestyle
---
Dine out for Lunch
We had our yummy Japanese lunch at Sakuraya Japanese Restaurant at Anchor Point and also shopped at the mini Supermarket there for our Japanese ingredients.
#LunchAtSakurayaAnchorPoint
#ForJapaneseLunchNShopForIngredients
#CatherinaHosoiLifestyle
---
07 Jul 2020 Tuesday
Kombucha
Harvest my 2F Lemon & Cherry Kombucha. Will keep chilled in the fridge.
#JoyInKombuchaMaking
#CatherinaHosoiLifestyle
---
Home Cook Lunch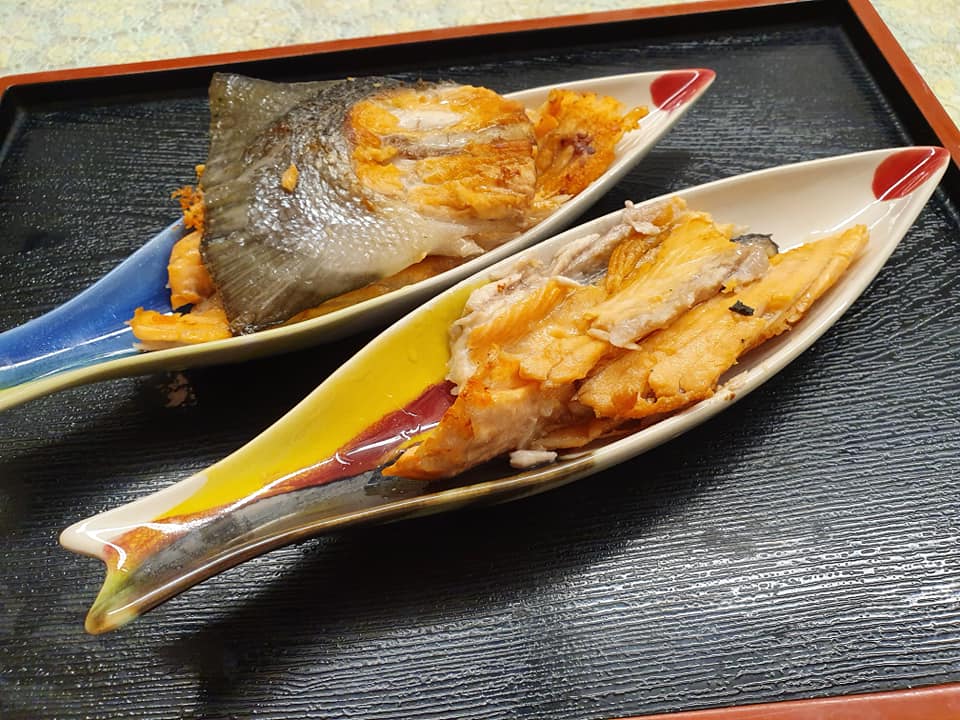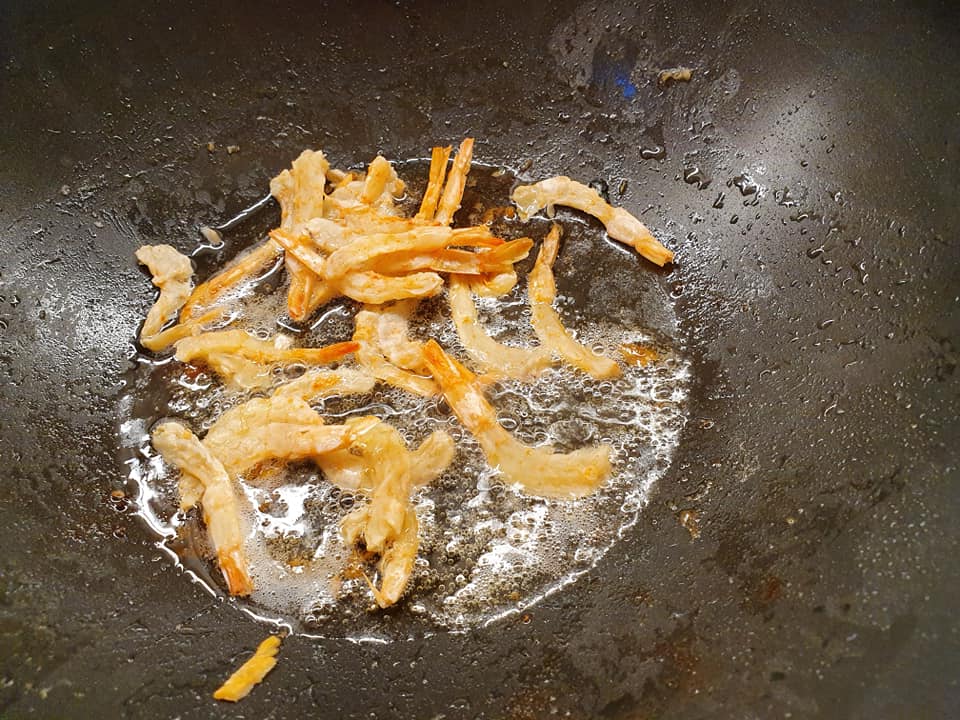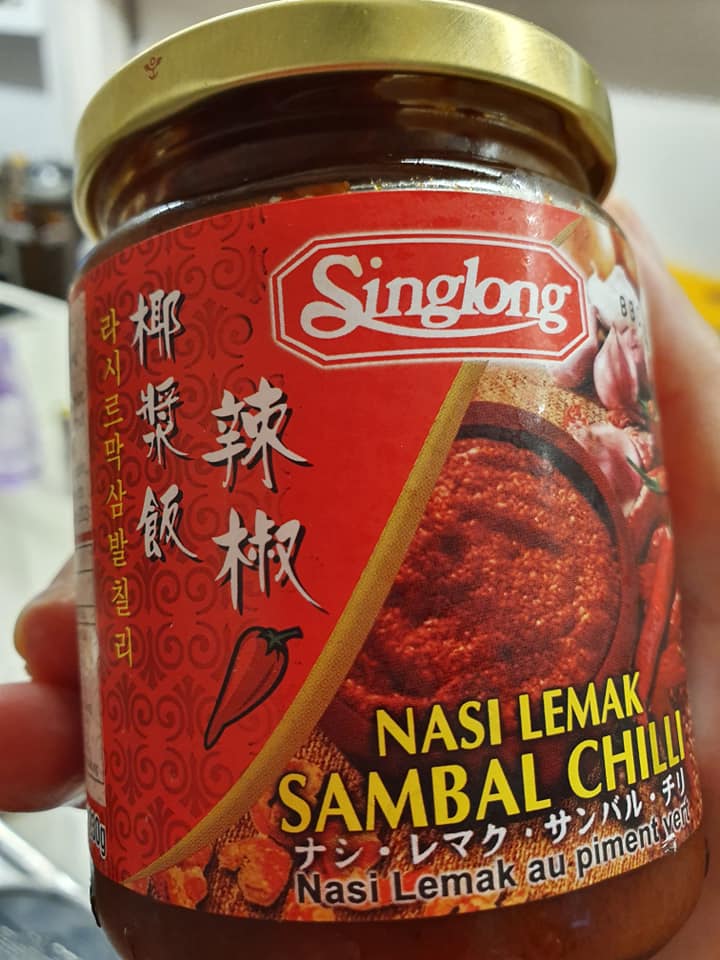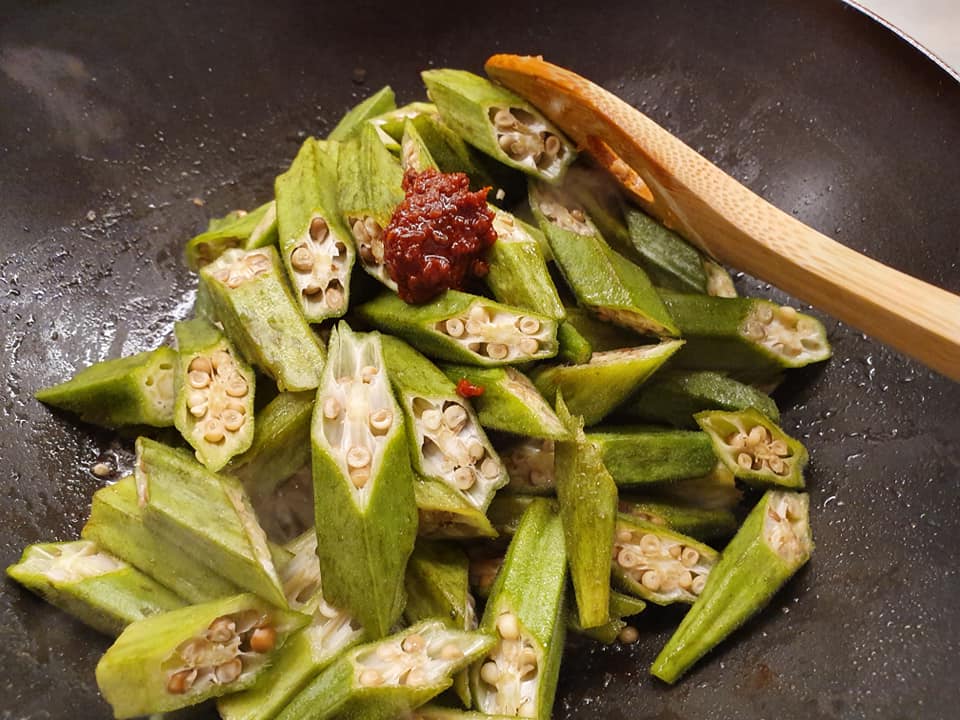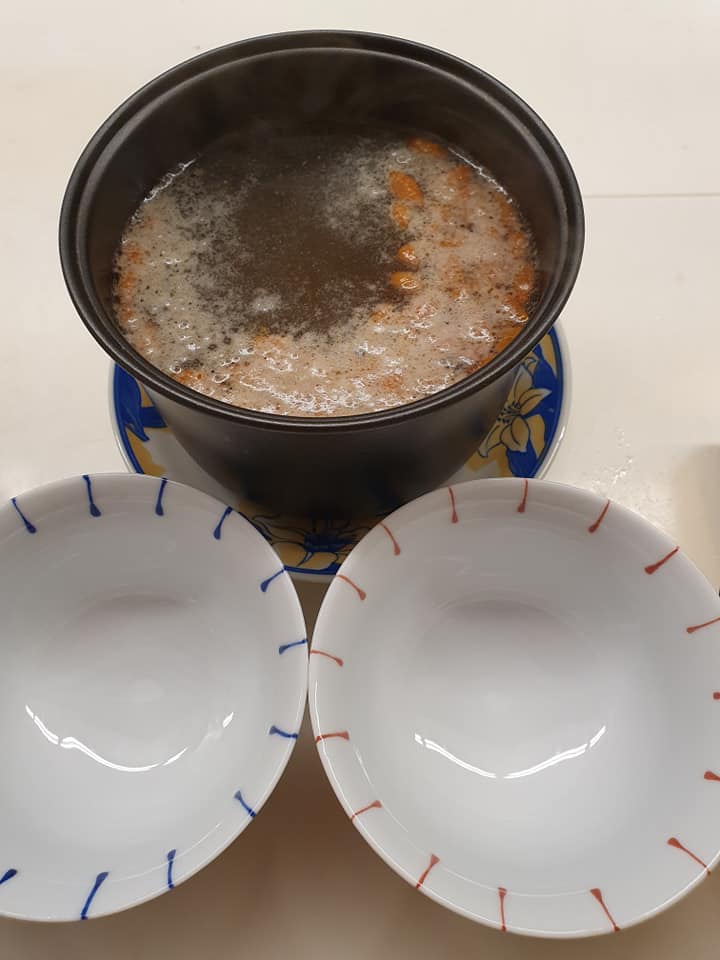 Enjoying our home cooked healthy nutritious lunch set: Quinoa served with Pan fried Salmon Fish Tail with trimmings (just marinated with some Salt), Fried Okra in the Salmon Oil with Special Dried Prawns (from Sabah, Malaysia) and Singlong brand Nasi Lemak Sambal Chillie and lastly a bowl of Chicken Herbal Soup with Goji Berries. Powers up!
#EatHappyLiveHealthy健康愉食
#EHLH
#CatherinaHosoiLifestyle
#CreatorNRoleModelOfEHLH
#CulinaryHobbyClass
#RecipesDevelopmentConsultancy
---
Tanabata festival
Today 7th July the Japanese are celebrating Tanabata festival. The festival of The Cowherd & The Weaver Girl following the Chinese folk tale.

The Cowherd and the Weaver Girl is a Chinese folk tale. The tale of the cowherd and the weaver girl is a love story between Zhinü (織女; the weaver girl, symbolizing the star Vega) and Niulang (牛郎; the cowherd, symbolizing the star Altair).
Their love was not allowed, thus they were banished to opposite sides of the heavenly river (symbolizing the Milky Way). Once a year, on the 7th day of the 7th lunar month, a flock of magpies would form a bridge to reunite the lovers for one day. There are many variations of the story.

In my Cookbook, Cooking Classics Japan, there is a recipe known as Tanabata Hiyashi Soba (Cold Buckwheat Noodle with Grated Japanese Yam) which is served during this festival.
---
08 Jul 2020 Wednesday
Watermelon
I usually cut the red flesh from Watermelon to serve but keep the rind for making another dish or boil to make a drink. DO NOT WASTE as it has many health benefits.

BENEFITS OF CONSUMING WATERMELON RIND:

1. It breakdowns kidney stones: The potassium in watermelon rind is essential ingredient for healthy kidneys as it helps to regulate and maintain acid level in kidneys.water content of watermelon rind helps to flush out any stones that may be linking in kidneys.

2. Helps in weight loss: Citrulline present in it can aid weight loss and fiber found in rind can help you feel fuller for longer period of time.

3. It has anti-inflammatory properties:The lycopene found in watermelon rind may be able to help reduce the inflammation responsible for arthritis pain. Watermelon rind is good source of beta carotene. Its also good for your eyes.

4. It can treat urinary tract infections: The hydrating and diuretic properties of watermelon rind means that it's highly effective at treating urinary infections. Therefore at the first sign of a UTI, you should start drinking watermelon rind juice.

5. It helps in reducing pregnancy symptoms: Pregnant women can consume watermelon rind to reduce heart burn and any swelling associated with pregnancy. Natural sugars present in the rind can even help reduce morning sickness.

6. It helps in regulating blood pressure: Due to its water content, consuming watermelon rind can help lower blood pressure. Furthermore, if you happen to suffer from low blood pressure, consuming watermelon rind will regulate your blood circulation and normalise your blood pressure.

7. Economically Smart: Using every single part of watermelon does not just benefit your health, it also benefits your wallet.

( Click here for Watermelon Rind recipes )
#BenefitsOfWatermelonRind
#CatherinaHosoiLifestyle
#DoNotWasteFood
---
09 July 2020 Thursday
Watermelon Rind Mung Beans Sweet Drink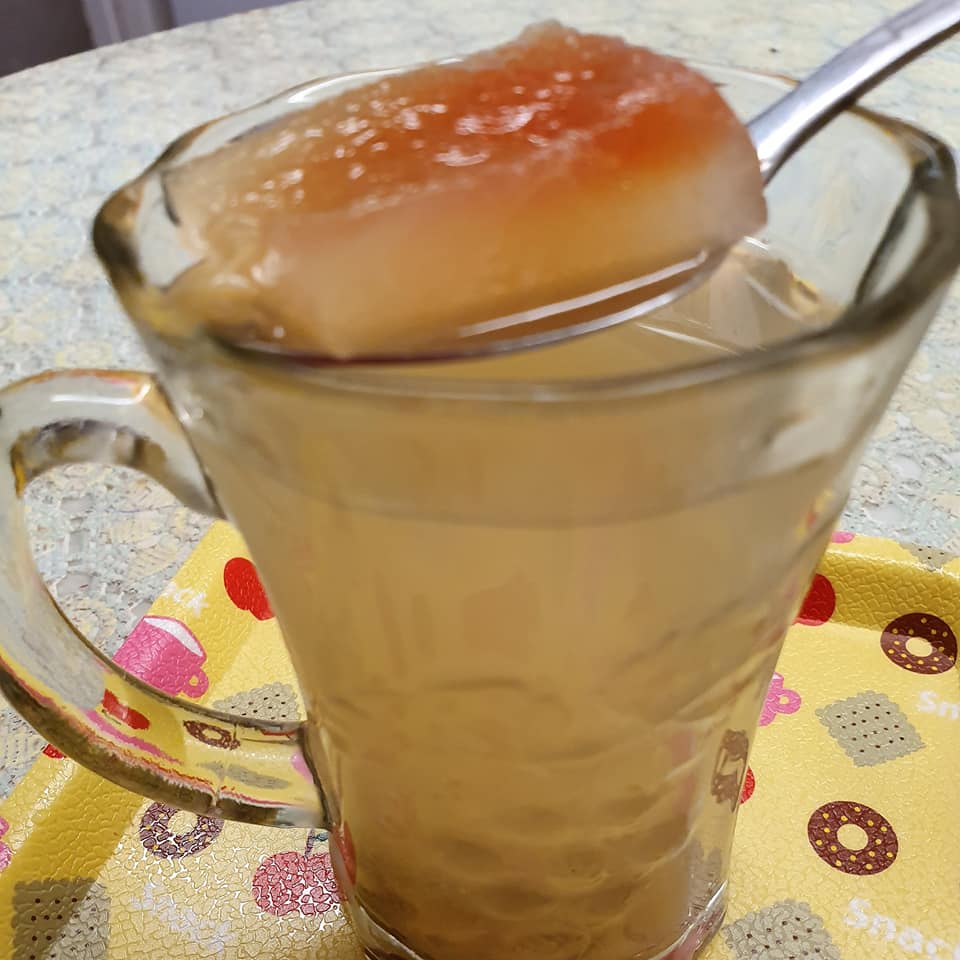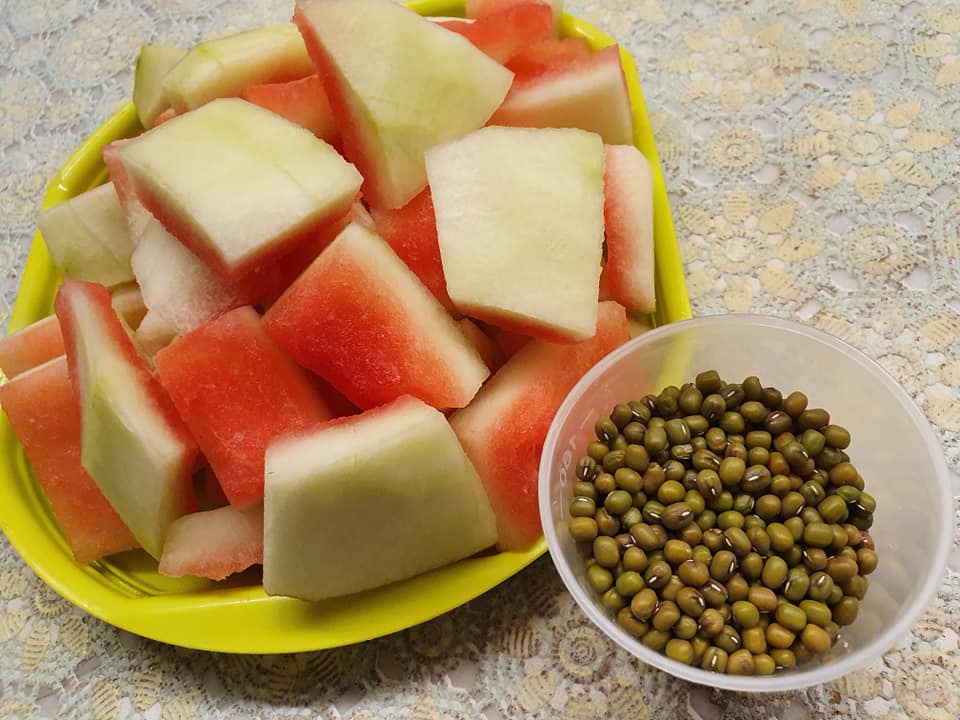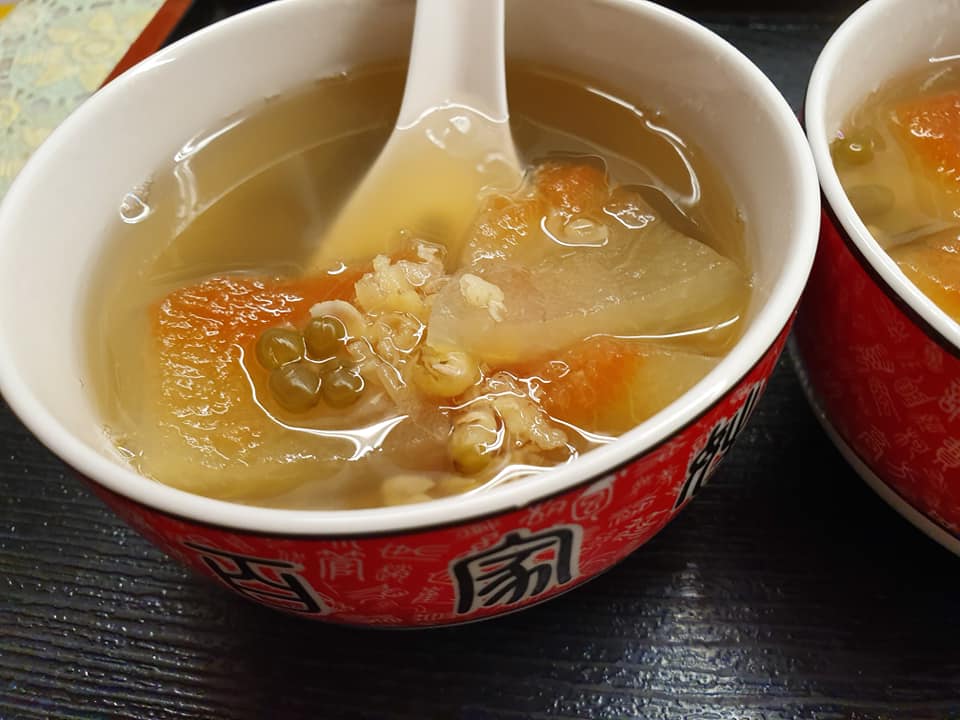 Enjoying a glass of Chilled Watermelon Rind Mung Bean Sweet Drink I boiled yesterday. It tastes so good during a hot day. This is one of the ways I use up my saved Watermelon Rind. No waste!

I posted previously the many benefits of using up the Watermelon Rind for cooking.

Here is a Sweet Drink I boiled yesterday. I need 500g Watermelon Rind, just remove the hard green part and cut to bite sized pieces. Rinse 100g Mung Beans.

Boil both in a pot with 14 cups water. When it boils rapidly, turn heat to low and continue simmering for 35 mins till Mung Beans split and the rind becomes soft. Add Crystal Rock Sugar to taste or any Sugar to sweeten.

Cool and chill in the fridge to serve. A good drink to serve on a hot day. Or serve hot as a sweet soup dessert by itself.

( Click here for more Watermelon Rind recipes )
#MyWatermelonRindMungBeanSweetDrink
#SavedFromWatermelonRind
#DoNotWaste
#EatHappyLiveHealthy健康愉食
#EHLH
#CatherinaHosoiLifestyle
#CreatorNRoleModelOfEHLH
#CulinaryHobbyClass
#RecipesDevelopmentConsultancy
---
10 July 2020 Friday
Watermelon rind porridge with homemade meatballs
Eating Watermelon Rind has many benefits which I have posted here previously. Please trace back to check. Today I am sharing with you how to use Watermelon Rind to cook a Rice Gruel 粥 or known as Chook in Cantonese with homemade Meat Balls.

First I need 500 g minced Pork or minced Chicken, mix with 1 tsp Salt, 1 tsp Sugar, a few dashes Pepper and 2 TBS Cornstarch for binding to make Meat Balls.
Took out 500 g Watermelon Rind (green outer skin had been cut off) which I froze in the freezer and rinse 1/2 cup Japanese Short Grain Rice.

Put Rice and Watermelon Rind in a pot and fill with 7 cups water. Bring to a rapid boil and turn heat to low, continue to simmer for 30 mins, now and then have a stir to prevent sticking to the base of the pot.

Towards the last 10 mins of simmering, use a teaspoon to scoop up the prepared meat mixture 1 teaspoonful by 1 teaspoonful and drop into the boiling gruel. This way to make and cook meat balls. When all the Meat Balls float on top, it means they are cooked. Stir in a little Himalayan Pink Salt to taste. Off heat, serve piping hot.

( Click here for more Watermelon Rind recipes )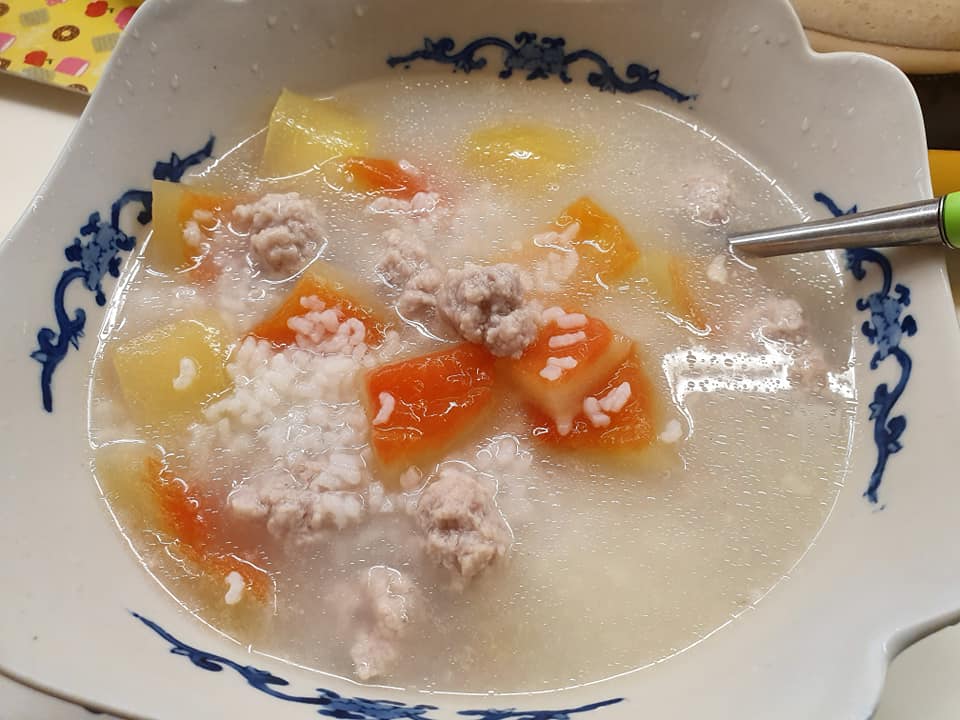 #EatHappyLiveHealthy健康愉食
#EHLH
#CatherinaHosoiLifestyle
#CreatorNRoleModelOfEHLH
#CulinaryHobbyClass
#RecipesDevelopmentConsultancy
---


Recipes sharing by CATherina Hosoi


Other Facebook posts
All about Watermelon Rind