Decided to cook light and eat light after our last meal eaten at a restaurant. Will be cooking a simple, light yet balanced meal of Mee Suah Clam Soup.
Preparation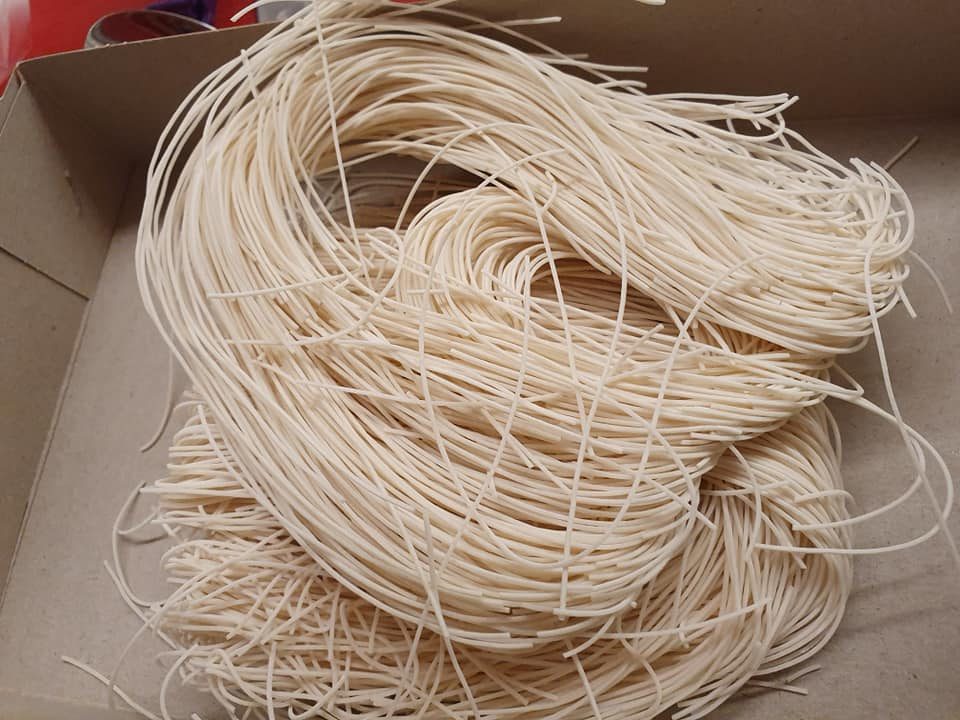 I have 1 Bitter gourd which I cut to finger width long pieces, 2 Tomatoes cut to wedges, 1 cup of frozen Clams without shells, 5 imitation Crab Sticks each cut to two, 3 TBS Japanese Dried Wakame (seaweed) and 3 small bundles Mee Suah  (Thin Longevity Wheat Flour Noodle) 面线 ("Mian Xian" in Mandarin)
Cooking:
First I boil 6 cups water in a pan, drop in Bitter gourd & Tomatoes and boil for 8 mins over medium heat with the lid covered.
Open lid n add in Clams, Imitation Crab Sticks and 3 TBS Japanese Dried Wakame. Boil for 5 mins.
Next, add in 3 small bundle Mee Suah to boil over high heat for 3 mins.
Adjust flavour by adding in a little Himalayan Pink Salt to taste.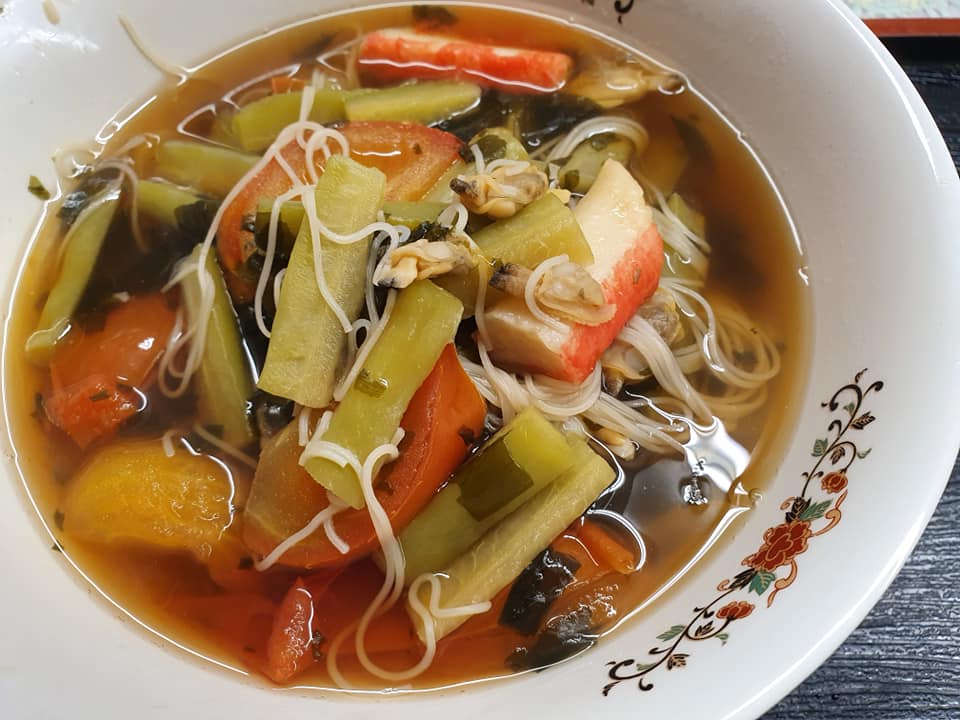 This portion is to serve 2 persons. Serve piping hot and sprinkle a little Pepper over the Mee Suah Clam Soup before eating.
#EatHappyLiveHealthy健康愉食
#EHLH
#CatherinaHosoiLifestyle
#CreatorNRoleModeOfEHLH
#CulinaryHobbyClass
#RecipesDevelopmentConsultancy