Nice to sit with my beloved Samurai together by the dining table and use the electric hot pot to cook this Chicken Fettuccini Hokkaido Cream Stew with Potatoes, Gluten Roll and Sweet Peas.
Preparation
I have 2 Chicken Drum Sticks, 2 Chicken Wings and a few pieces of Chicken Breast Meat. I seasoned them with 1 tsp Salt, a few dashes Pepper & 3 TBS Cooking Sake.

Next, I peeled 3 Potatoes and cut to bite size. Then I microwave the potatoes with 1 cup water for 5 mins.

Than, I slant cut 1 Gluten Roll to pieces. I have 25 Sweet Peas, which I remove the strings. I also precook 250g of Fettuccini.

Lastly, I need 2 TBS Butter for frying Chicken and half a packet of Hokkaido Cream Stew Block.
Cooking:
First heat up the electric hot pot. Drop in 2 TBS Butter and fry the Chicken till both sides turned golden brown.
Add in the microwaved Potatoes with the cooking liquid and add in the marinade from Chicken. Add in 2 cups Water and half packet of the Hokkaido Cream Stew Blocks. Break the blocks to smaller pieces for easy dissolving in the boiling liquid. Add in the cut Gluten roll and cooked Fettuccini. To adjust flavour, add in 1 to 2 TBS Kikkoman Soy Sauce. When the cooking sauce gets thick, add in Sweet peas just to heat through. Off the heat and enjoy.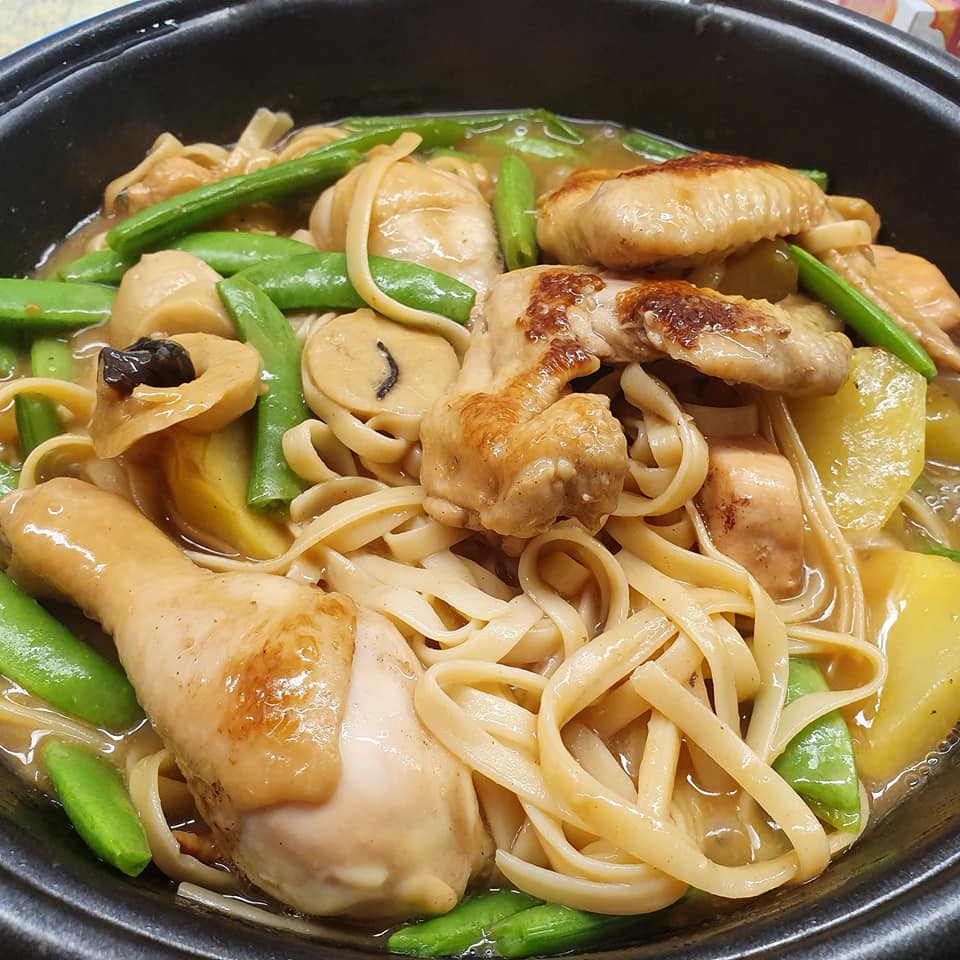 #HotPotCookingChickenCreamStew
#EatHappyLiveHealthy健康愉食
#EHLH
#CatherinaHosoiLifestyle
#CreatorNRoleModeOfEHLH
#CulinaryHobbyClass
#RecipesDevelopmentConsultancy