Confined to staying at home due to the crisis of Covid-19 Pandemic. The best is to kill time by creating good recipes and sharing from my kitchen in Singapore to all. Please stay safe wherever you are. Today I share with you how I braised Chicken Chinese Style and serve with Mee Suah 面线 ("Mian Xian" in Mandarin).
Preparation:
For the chicken, I used 1/3 of a whole Chicken and cut to Bite Sized Pieces, 10 Chicken Feet with nails chopped off. I love chicken feet for its high collagen. However if you don't like Chicken Feet, you can just omit this and increase chicken to half a Chicken instead of 1/3 of Chicken.

Season Chicken with 1 tsp Salt, 1 tsp Sugar, a few dashes of Pepper, 1 TBS Hua Teow Wine 花雕酒 ("Hua Diao Jiu" in Mandarin) and 1 tsp Sesame Oil. Do the same for Chicken Feet.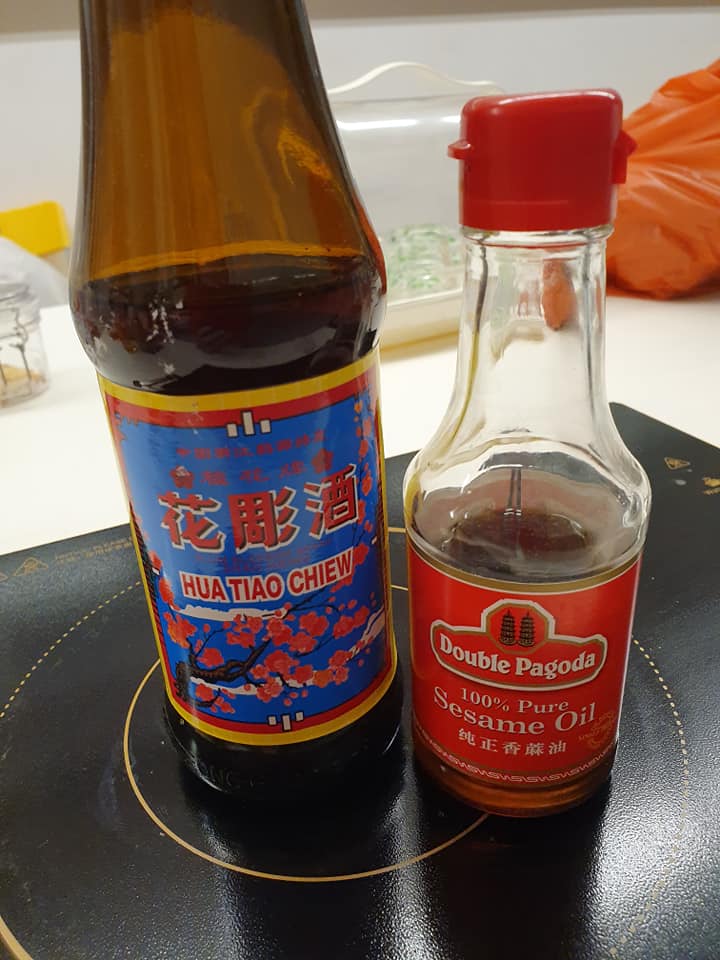 For other ingredients: remove skin from 10 pips of Garlic, cut 1 thumb sized Ginger to slices, cut 2 Red chillies to twos. Soak 10 Red dates in Water and remove the seeds. Now ready to cook.
Cooking: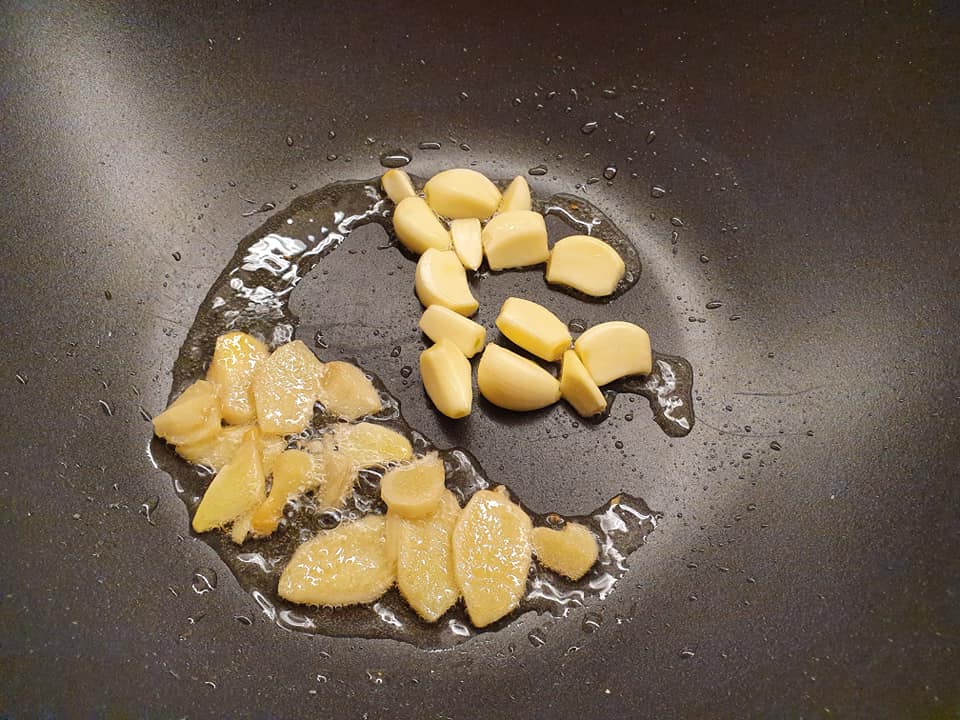 Heat up 2 TBS Oil in a non stick wok. Drop in Ginger slices to fragrant for 2 mins, add in Garlic to fragrant. Add in marinated Chicken Feet to saute. Cover with lid and cook for 15 mins, stirring on and off to prevent burning and sticking to the wok.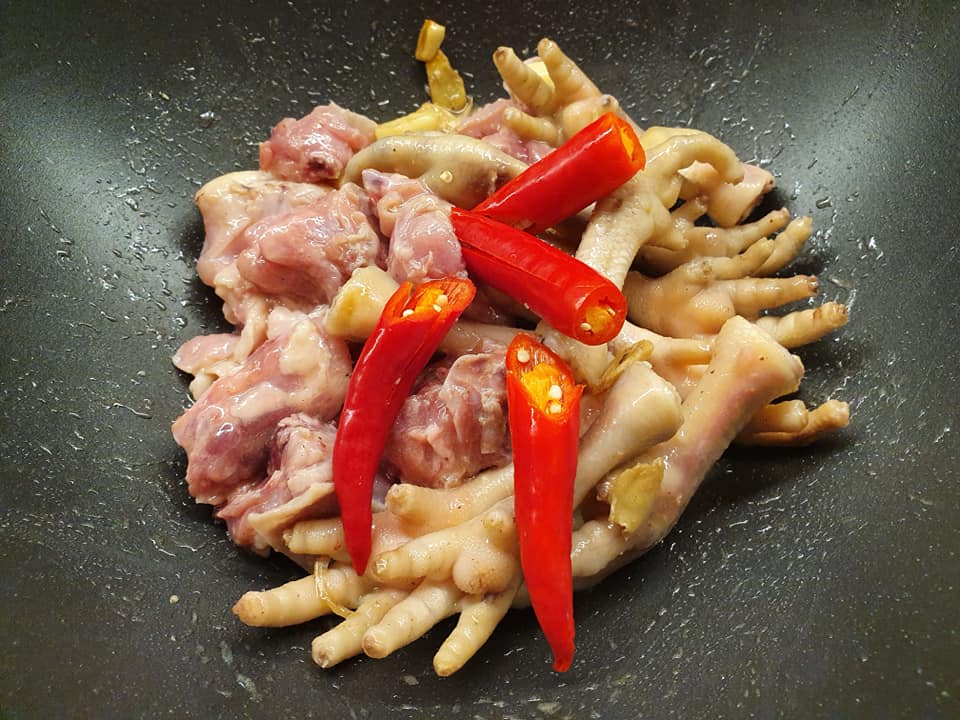 After that add in Chicken to saute with Red Chillies. Add in 600ml water, cover with lid and boil in high heat for 25 minutes. Open the lid to add in Red Dates and continue boiling for another 10 mins to release the sweetness from the Red Dates.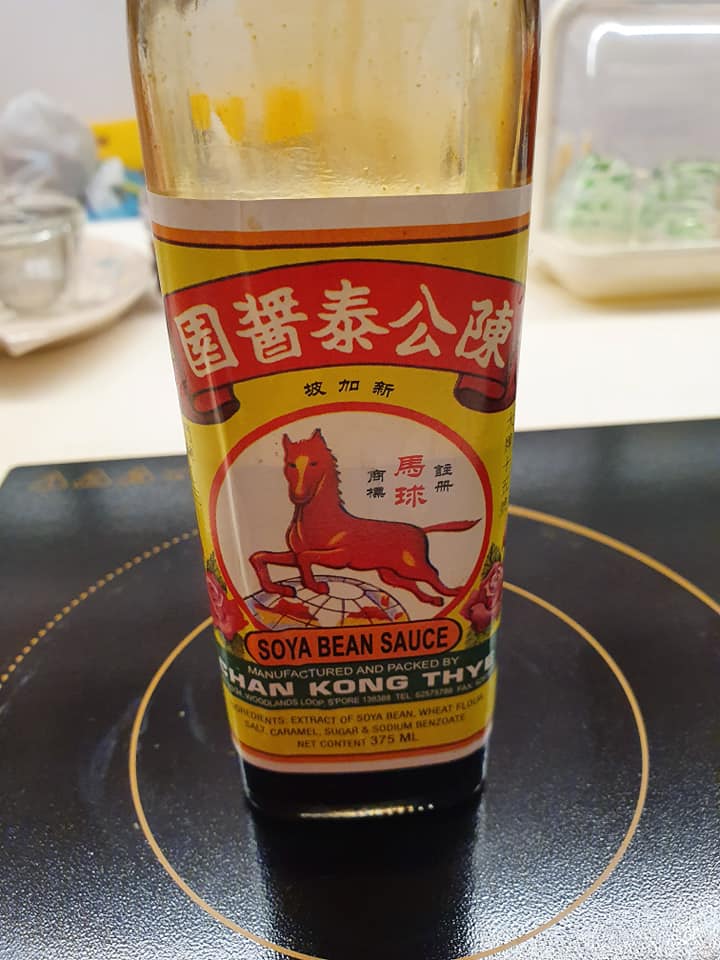 Lastly add in 1 TBS Thick Dark Soya Sauce to give the chicken a nice brown colour. The gravy should be sticky by now. Off heat and ready to serve with Rice or Noodle.
Today I choose this Braised Chicken Chinese Style to serve with Mee Suah. (Mee Suah are a very thin variety of salted noodles made from wheat flour) Boil Mee Suah till just soft.
Drain and toss with a bit of Sesame Oil and serve Chicken, Red Dates with Gravy on top. Garnish with Coriander Leaves. A nice meal by itself.
#EatHappyLiveHealthy健康愉食
#EHLH
#CatherinaHosoiLifestyle
#CreatorNRoleModelOfEHLH
#CulinaryHobbyClass
#RecipesDevelopmentConsultancy