Blessed Friday from my Culinary Hobby Class Studio Kitchen in Singapore. Today I share with you how to make a Healthy Drink: Coriander Leaves Cranberries Drink.
After boiling the drink, you can strain the drink and keep it in the chiller overnight. It tastes so good to drink. Remember regular drinking of this drink gives benefits to our body.

Coriander is a fragrant, antioxidant-rich herb that has many culinary uses and health benefits such as lowering your blood sugar, fight infections, and promote heart, brain, skin, and digestive health.

Cranberries can prevents and helps in treating of urinary tract infection and are a good source of fibers.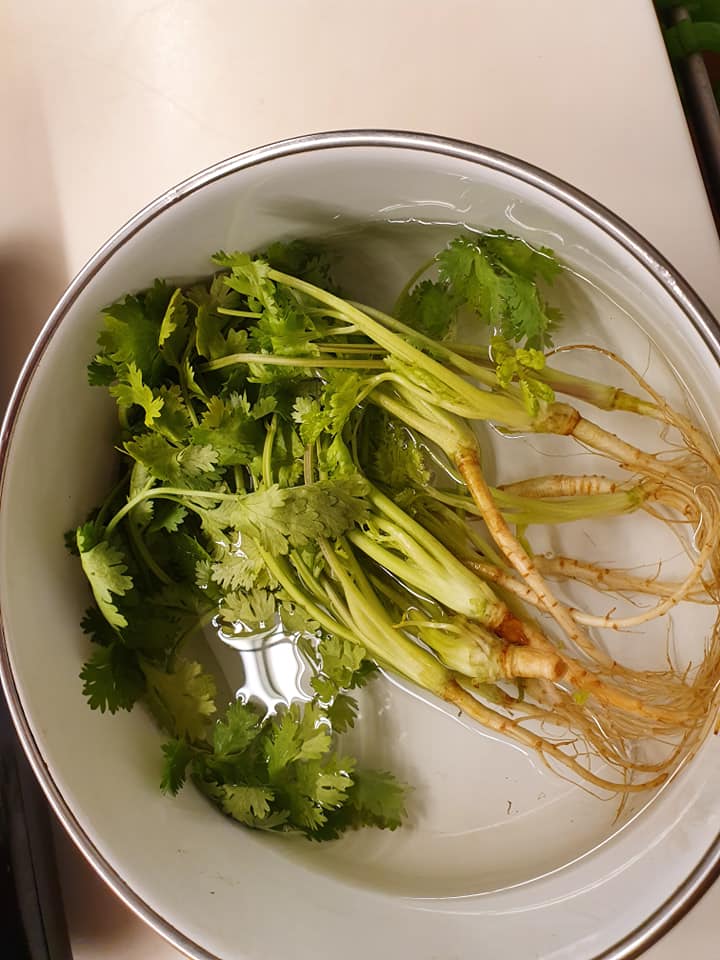 Just have a handful of Coriander leaves with roots, brush and clean the roots.
I am using my Electric Glass Boiler (because I can set the temperature and timing. Very convenient for me) to boil Coriander, 1/2 cup of Dried Cranberries with 6 cups water.
When it starts to boil rapidly, turn temperature to low and continue simmering for 30 mins.
Then switch off and strain the drink. This Coriander Leaves Cranberries Drink is very easy to make. Hope you try doing.
#EatHappyLiveHealthy健康愉食
#EHLH
#CatherinaHosoiLifestyle
#CreatorNRoleModelOfEHLH
#CulinaryHobbyClass
#RecipesDevelopmentConsultancy