Feeling a bit bored staying home due to the fast spread of CoronaVirus cases. Make a Comfort dish, Red Bean Thai Riceberry Dessert from my kitchen in Singapore using Azuki Red Beans and Thai Rice Berry.
Preparation:
I have 1/2 cup Azuki Red Beans, 1/4 Cup Thai Rice Berry, 2 Pandan Leaves from my garden which I grew, 1/4 cup Rock Sugar (you can substitute with any Sugar you have) & 100ml Kara brand Coconut Cream. I use my Electric Glass Cooker to cook because I can set the temperature and timing. Very convenient for me.
Cooking:
First rinse Azuki Red Beans and place it inside the Electric Glass Cooker with 6 cups Water to boil at high for 15 minutes, then turn to medium and continue boiling for a further 25 mins before you put in the Thai Rice Berry. Turn temperature to high and boil for 15 mins.
When the Azuki Red Beans and Thai Rice Berry become soft, turn heat to low and put in Pandan Leaves and Rock Sugar to melt. Wait a while for the fragrance from Pandan Leaves to release.
Just before switching off, add in Coconut Cream, stir well. Off heat. Red Bean Thai Riceberry Dessert is done.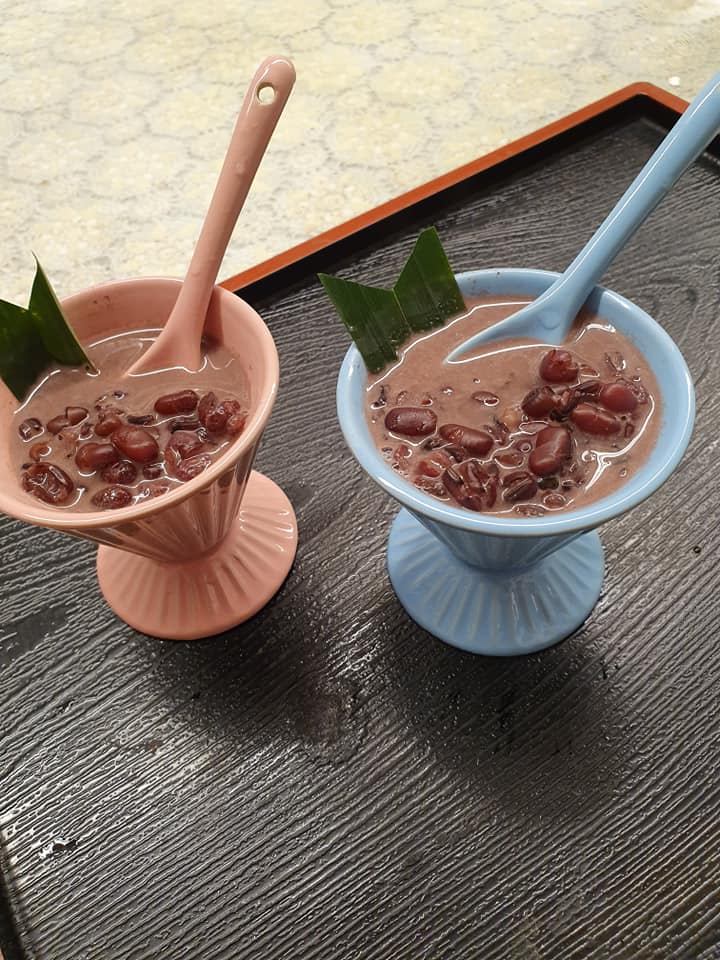 Serve this piping hot. A very comfort dessert for the two of us.

#EatHappyLiveHealthy健康愉食
#EHLH
#CatherinaHosoiLifestyle
#CreatorNRoleModelOfEHLH
#CulinaryHobbyClass
#RecipesDevelopmentConsultancy