Konnichiwa (Good day). Blessed Friday from Singapore though my heart is thinking of my family in Japan. Readers, wherever you are, please stay safe. Today, I am making myself a "Amakuchi Chawanmushi" (Sweet Taste Egg Custard Steamed In a Bowl) as my comfort food to start my day.
Preparation:
For ingredients, I need 1 large size Egg, 10g Raw Sugar, 1/2 Cup Milk and 1 tsp Goji Berries. I also need 1 bowl, 1 strainer and 1 mini whisk.
Cooking:
First boil some water in a wok.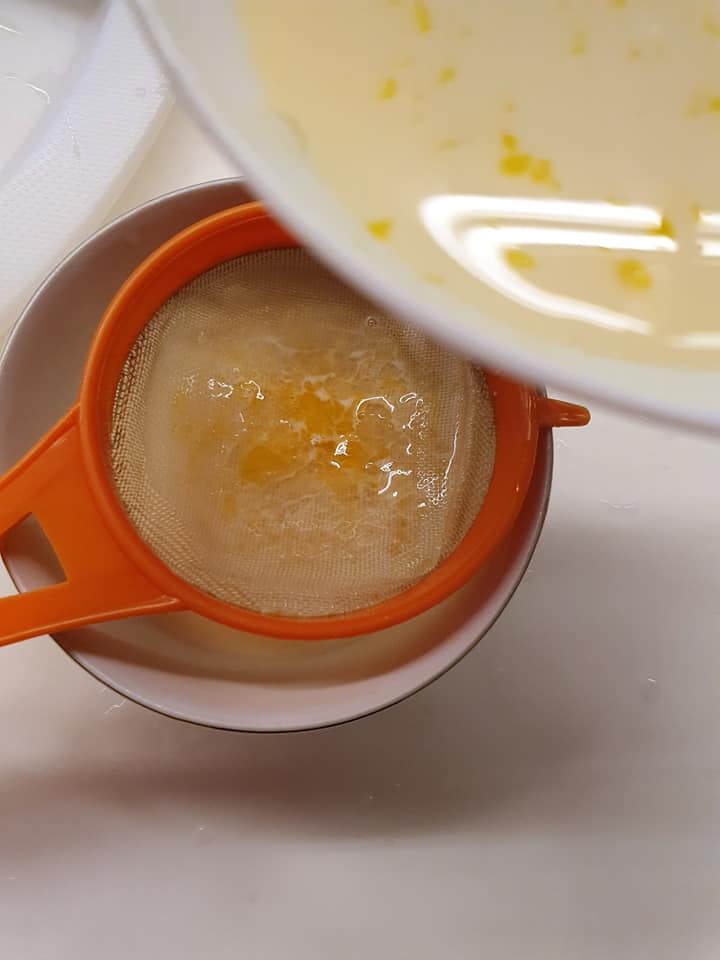 Next, whisk Egg, Raw Sugar and Milk together to dissolve Sugar. Do not create too much foam by whisking. Pass the liquid through a strainer into a bowl.
After that, cover the bowl with Cling Wrap and send to steam over boiling water for 4 mins.
After 4 mins, open the lid to check if a film has set on the surface of the custard. Lower heat, leave a small gap so that hot steam will escape. Continue steaming for another 3 mins till the surface is completely set.
Remove Cling Wrap and carefully display a HEART sign on the custard using Goji Berries. Wipe the lid to remove condensation of steam and continue steaming with a small gap left opened for a further 1 minute to heat the Goji Berries.
You can see me waiting patiently in my cozy kitchen. Off heat and serve this Amakuchi Chawanmushi (Sweet Egg Custard) piping hot.
#EatHappyLiveHealthy健康愉食
#EHLH
#CatherinaHosoiLifestyle
#CreatorNRoleModelOfEHLH
#CulinaryHobbyClass
#RecipesDevelopmentConsultancy