Sweet Blessings come to you from my kitchen in Singapore to all readers here. I make a sweet dessert White Fungus Honey Melon Sweet Dessert.
Preparation: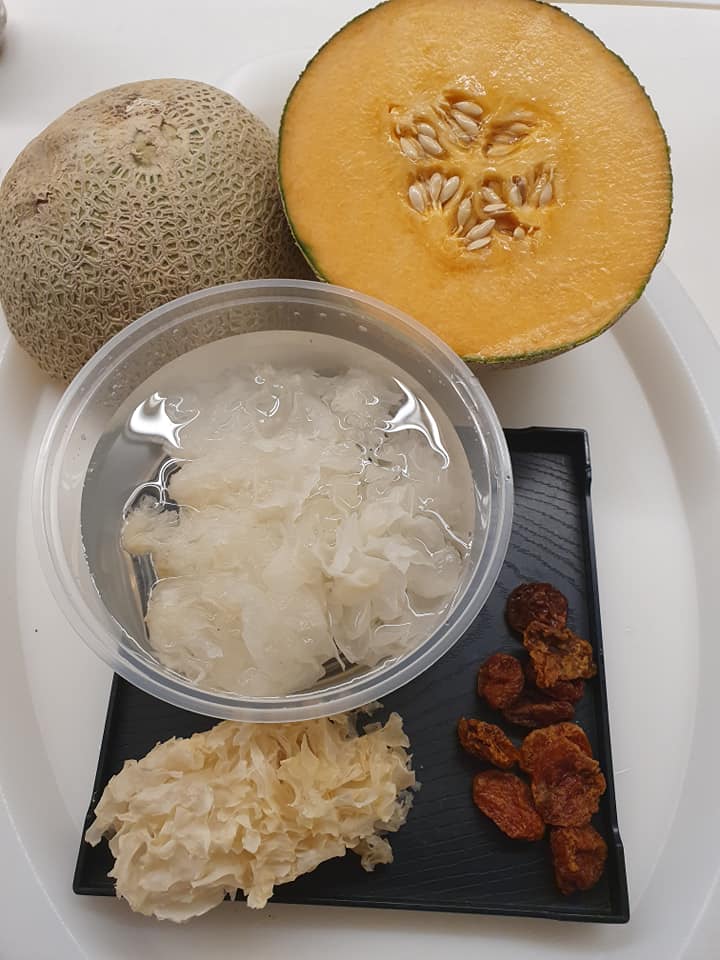 Using 1 small head of White Fungus (see the photo showing the dried ones n the soaked ones), 5 Dried Cherry Tomatoes or you can use 8 fresh ones , half a Honey Melon (cut to bite sized) and Rock Sugar to taste. For my convenience, I am using my electrical Glass Cooker as I can set the temperature and timing.

After soaking the White Fungus in tap water for 10 minutes, the fungus expanded. Cut away the hard stem at the bottom and tear Fungus to smaller florets.
Cooking:
Put White Fungus into the Electric Glass Cooker together with the Dried Cherry Tomatoes, 2,000ml water. Bring them to a rapid boil. Then set the temperature to medium and continue boiling for 20 mins.
Open the lid and put in Rock Sugar to taste, continue to boil for 5 mins till Sugar melted.
Lastly turn heat to low and add in Honey Melon to simmer for 5 minutes. Off heat.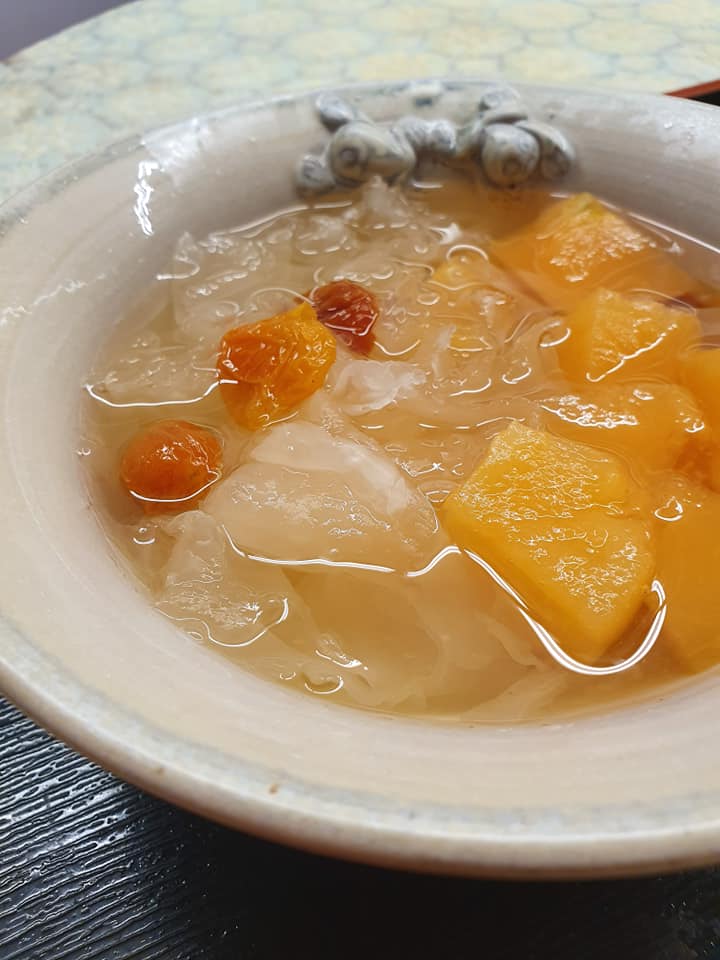 You can serve piping hot or cool it then keep in the chiller to eat it a few hours later. Remember, if you wish to have it chilled, during cooking a little more Rock Sugar is needed.
#EatHappyLiveHealthy健康愉食
#EHLH
#CatherinaHosoiLifestyle
#CreatorNRoleModelOfEHLH
#CulinaryHobbyClass
#RecipesDevelopmentConsultancy