Good afternoon. It is Day 10, 16 April on Circuit Breaker Mode in Singapore. Sharing with you from my kitchen in Singapore Today, I'm making a Healthy Porridge, Thai Riceberries porridge.
Preparation:
This porridge is made by half cup of Thai Riceberries, 3 sticks of dried Soya Stick, 5 dried Mushrooms and 5 Dried Red Dates without seeds and a small bundle of home grown Spring Onion I harvested from my back yard this morning. For seasoning, I am using KNORR brand Aromat enhancer and Himalayan Pink Salt.
First soak Dried Black Mushrooms in water to soften. Use scissors to snip away the stems then shred Mushrooms. Than rinse half cup Thai Riceberries in a colander.
Cooking: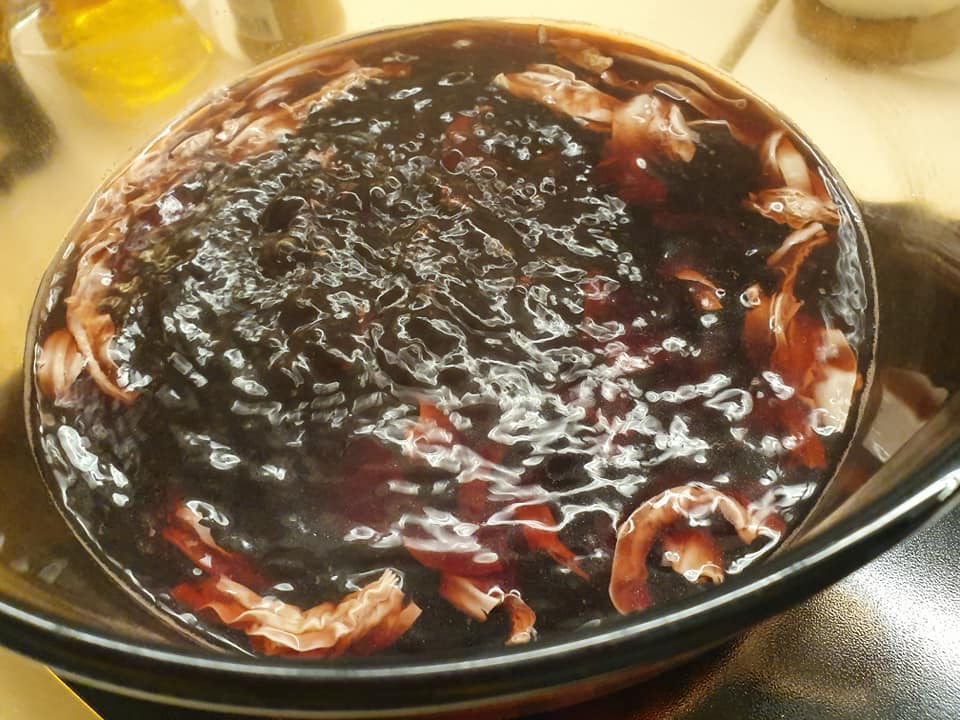 Put Riceberries into a Vision ware Pot, fill with 7 cups water and bring to a rapid boil for 10 mins with lid covered. Open the lid and crush in the Dried Soya Sticks and add in Mushroom shreds and Red Dates. Cover with lid, lower heat to medium and continue boiling for another 40 mins. Give the porridge a stir once in a while to prevent porridge sticking to pot.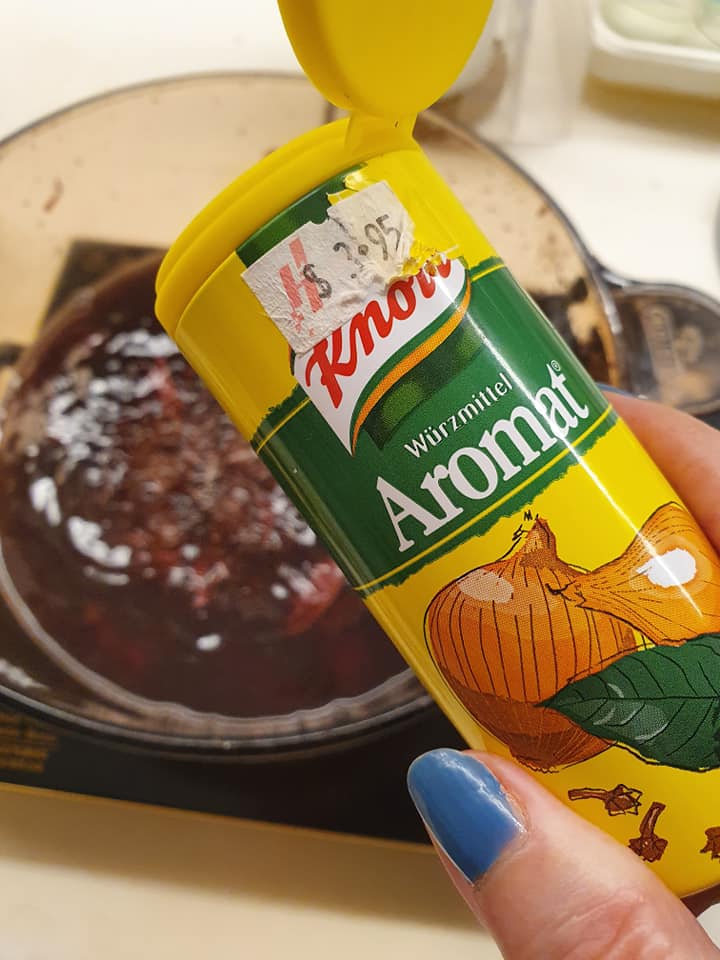 Towards the end of cooking add in a dash of KNORR brand Aromat enhancer and 1 tsp Himalayan Pink Salt. Have a stir and off the heat. Serve piping hot with cut Spring Onion.
This is our lunch for 2 persons. Why not try this simple yet delicious porridge at home for your love ones?
#EatHappyLiveHealthy健康愉食
#EHLH
#CatherinaHosoiLifestyle
#CreatorNRoleModelOfEHLH
#CulinaryHobbyClass
#RecipesDevelopmentConsultancy

To follow CATherina Hosoi's activities in Singapore and overseas, including recipes which she created, please like her Facebook page: www.facebook.com/CATherinaHosoiFanPage
Know more about CATherina Hosoi's cooking studio in Singapore by liking: www.facebook.com/CulinaryHobbyClass or visit www.culinary.com.sg
Interested to know more about CATherina Hosoi's resort activities in Bali? Visit : www.ubudgreen.com