Craving for Fried Noodle on Singapore's Day 11 Circuit Breaker Mode, 17 April 2020. Cooking a Meatless Stir Fry Yellow & White Rice Noodle for all readers here from my kitchen in Singapore.
Preparation:
For the noodle, I am using 150g of Yellow Noodle and 150g White Rice Noodle.

The other ingredients are: 1 thumb sized Ginger (roughly chopped), 4 TBS Dried Sweet Radish (Chye Por in Hokkien 甜菜脯), 150g home grown Beansprouts, 150g Chives (cut to shorten length), 5 Fresh Shiitake Mushrooms (cut to shreds), 2 Red Chillies (cut to thin shreds).

Also, I have a bottle of *Mizkan brand Sesame Cooking Sauce.
Cooking:
First heat up 2 TBS Sunflower Oil, drop in chopped Ginger and Dried Sweet Radish, saute till fragrant. Add in both noodles and 3TBS Mizkan brand Sesame Cooking Sauce, toss well. Also, add in 2 TBS water at this moment.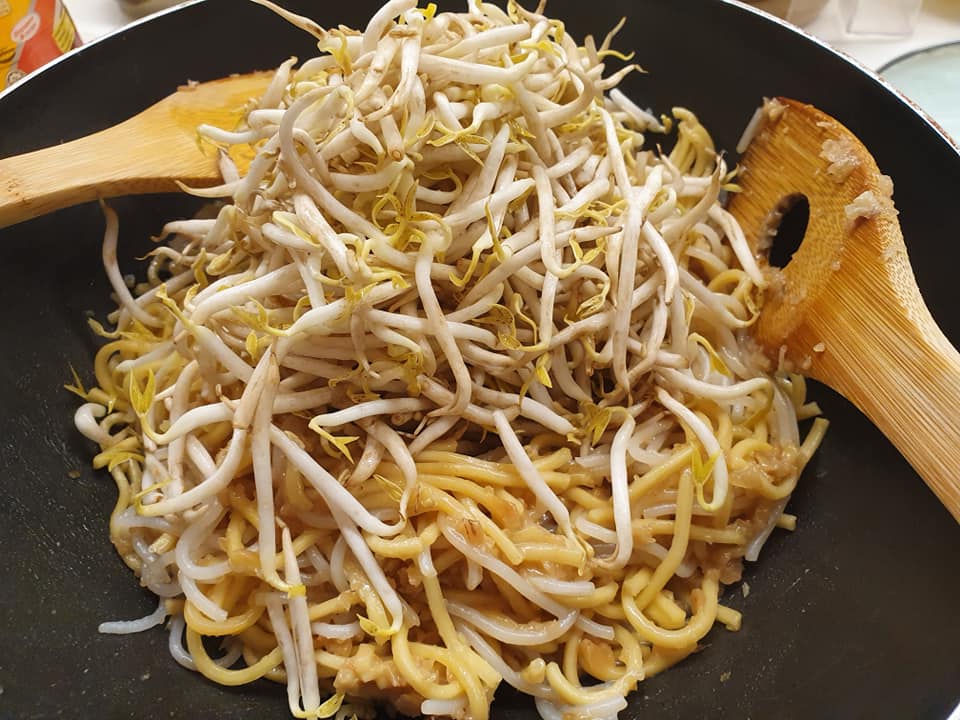 Put Bean sprouts on top of Noodles and toss well.
Add in Shiitake Mushroom and Chives. Add in another 2 TBS water to toss all.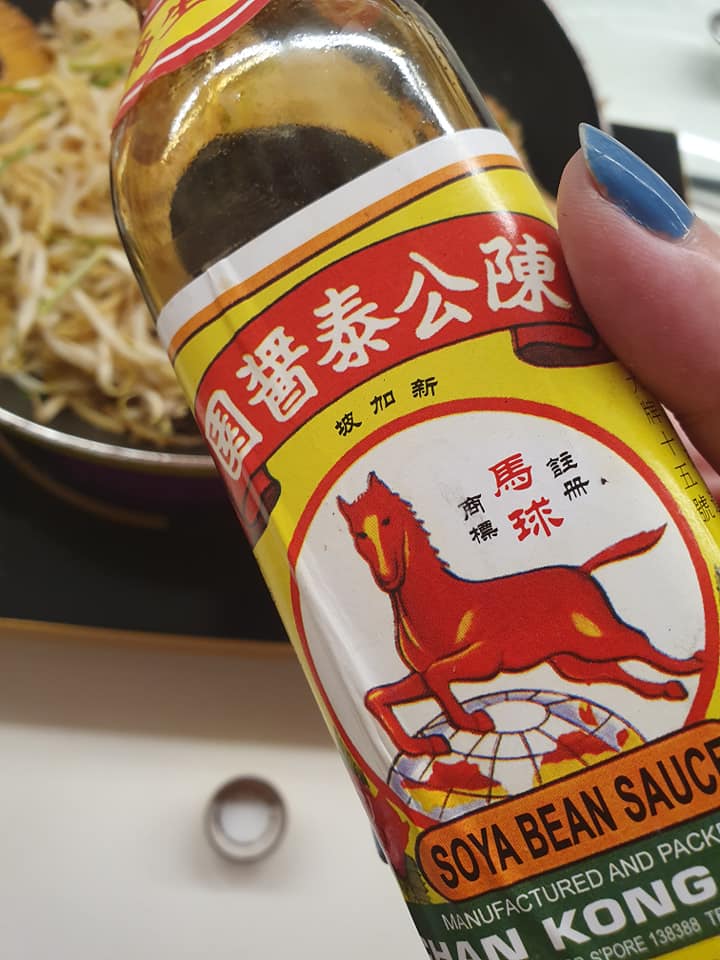 Lastly add in 1/2 TBS Thick Dark Soya Sauce and Red Chillies. Toss well and off fire. There is no need to add in any salt as the Sweet Radish & Sesame Sauce are flavourful enough.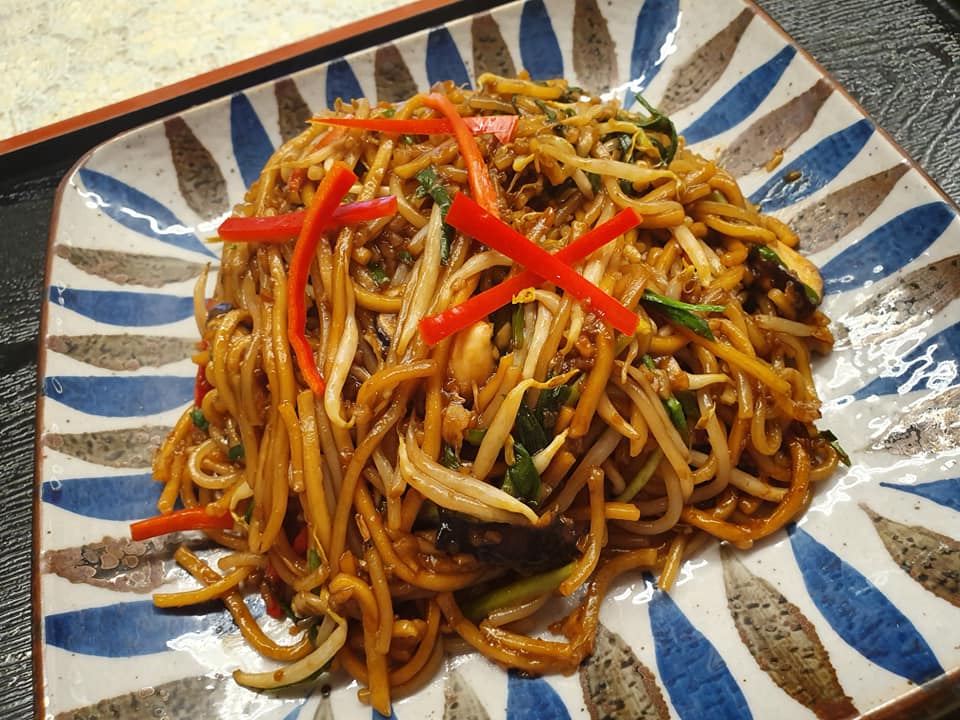 Ready to serve this Meatless Stir Fry Yellow & White Rice Noodle. This portion is enough for 2 servings.
#EatHappyLiveHealthy健康愉食
#EHLH
#CatherinaHosoiLifestyle
#CreatorNRoleModelOfEHLH
#CulinaryHobbyClass
#RecipesDevelopmentConsultancy