Sharing here with all reader a popular dish which I created a few days ago, Sweet & Sour Fish in Strawberry Jam Sauce. Many has been waiting for me to post the recipe after I had posted the photos on Facebook.
Preparation:
For the ingredients I have: 2 slices of Spanish Mackerel, remove bones and cut to bite sized. I seasoned the Mackerel pieces with 1/2 tsp Salt, 1/2 tsp Sugar, 2 TBS Cooking Sake (Japanese Rice Wine). I also have 1 cup of Corn Starch for coating and 1 cup of Oil for deep frying the fish.

For preparing the Sauce with Condiments: I have 1 Onion cut to wedges, and half of each Traffic Light Capsicum/Bell Peppers cut to Diamond shape.

I also need 3-4 TBS Store bought Strawberry Jam (depending on the sweet level), *Mizkan Brand Kantan Su (flavoured Vinegar, 味之康牌简单醋),a little Salt and Sugar for final adjustment of taste and 1 TBS Butter.
Cooking: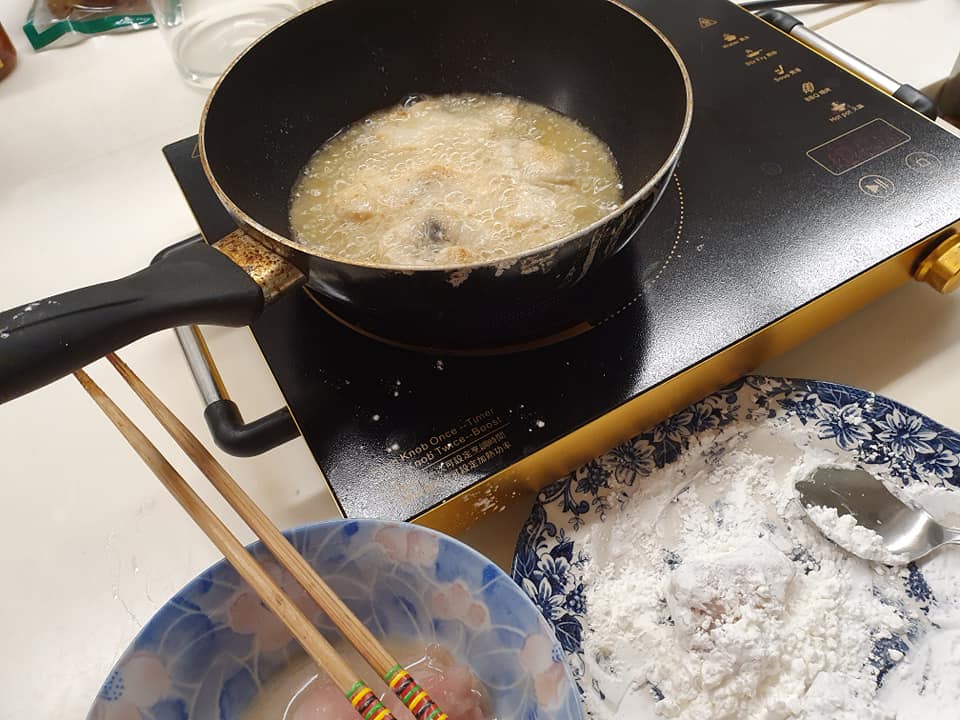 First marinate the fish. Heat up Oil for deep frying. Coat Fish with Cornstarch and deep fried till cooked. Drainand absorb oil with Kitchen Paper.
Next, in a non stick fry pan melt Butter and saute Onion till fragrant. In a bowl whisk Strawberry Jam with *Mizkan Brand Kantan Su and pour this mixture onto Onion.

Drop in Fish and Traffic Light Capsicums to coat with the sauce. Adjust final taste with extra Salt and Sugar if necessary.

Finally, dilute 1 tsp Cornstarch with 1 TBS Water, add in to thicken the sauce. Ready for plating.
I serve this Sweet & Sour Fish in Strawberry Jam Sauce dish with cooked Rice. This special Sweet and Sour Strawberry Sauce Fish tastes so much better than cooked the usual way with Ketchup. I hope you try it.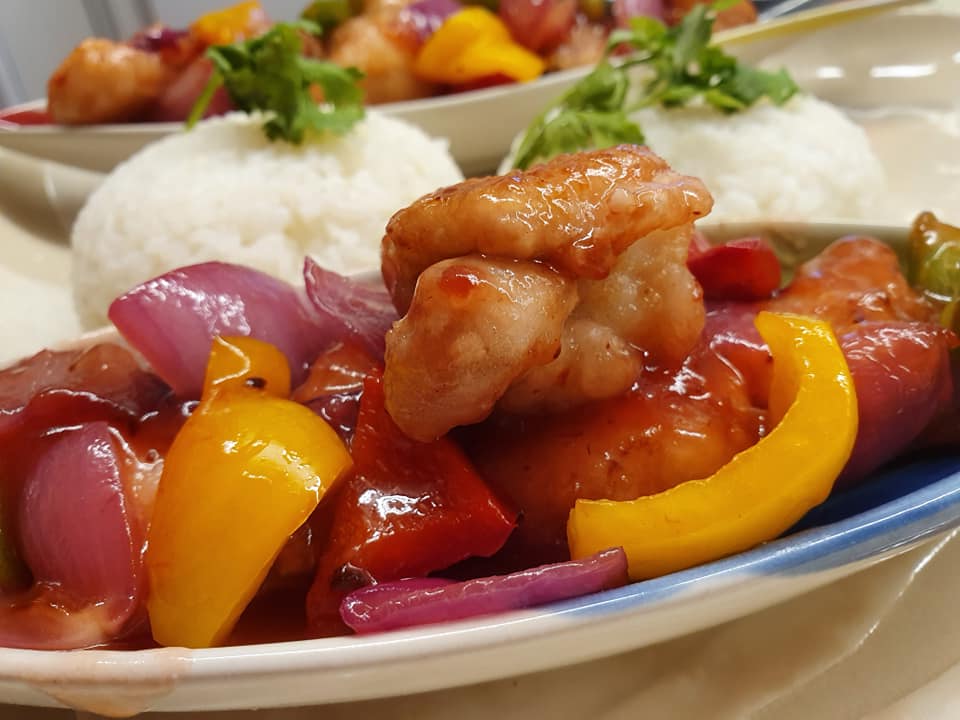 #EatHappyLiveHealthy健康愉食
#EHLH
#CatherinaHosoiLifestyle
#CreatorNRoleModelOfEHLH
#CulinaryHobbyClass
#RecipesDevelopmentConsultancy