Dinner tonight is Special Zucchini Canned Sardine Fried Rice I made.
Preparation: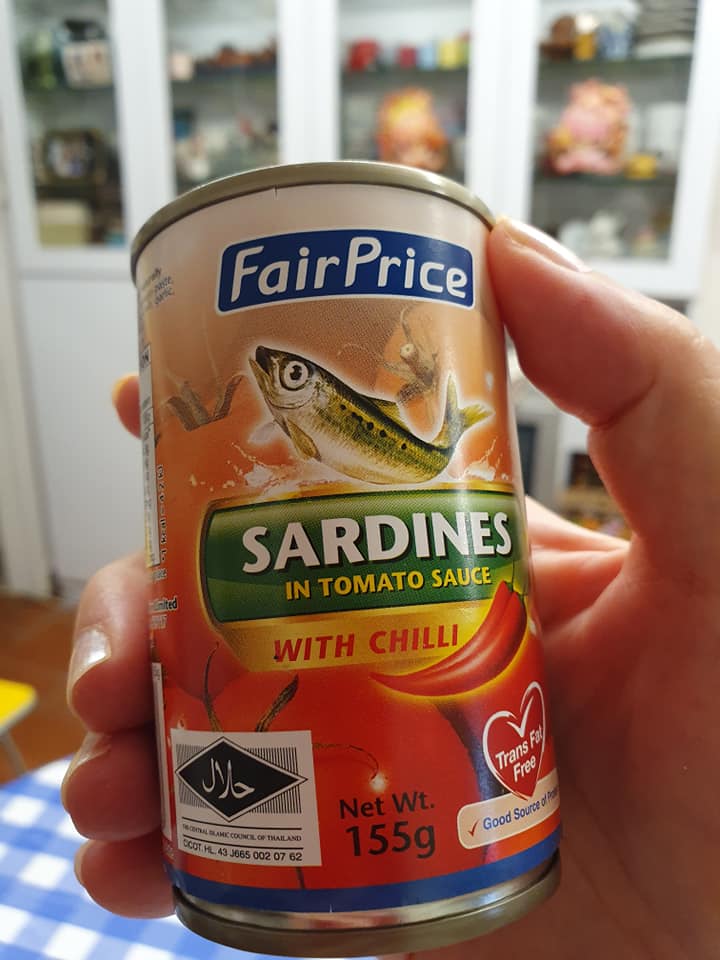 First, I have 3 cups of cooked Jasmine Rice left over from my previous meal.
Next, I have 2 medium Onions cut to thin slices, 4 slices Back Bacon cut to finger width, 1 Green Zucchini cut to thick strips, 1 big Carrot cut to strips, 1 can (155g) *FAIRPRICE Brand Sardines in Tomato Sauce with Chilli and a handful of Shredded Mozzarella & Cheddar Cheese.
For condiments, I have 2 TBS Butter and 2 TBS my secret formula of GEISHA CAT'S SPECIAL GINGER PASTE.
Cooking:
First heat up Butter, Ginger Paste & Bacon in my Stainless Steel 316 non stick fry pan to fragrant, then add in Onion to toss with for 2 mins.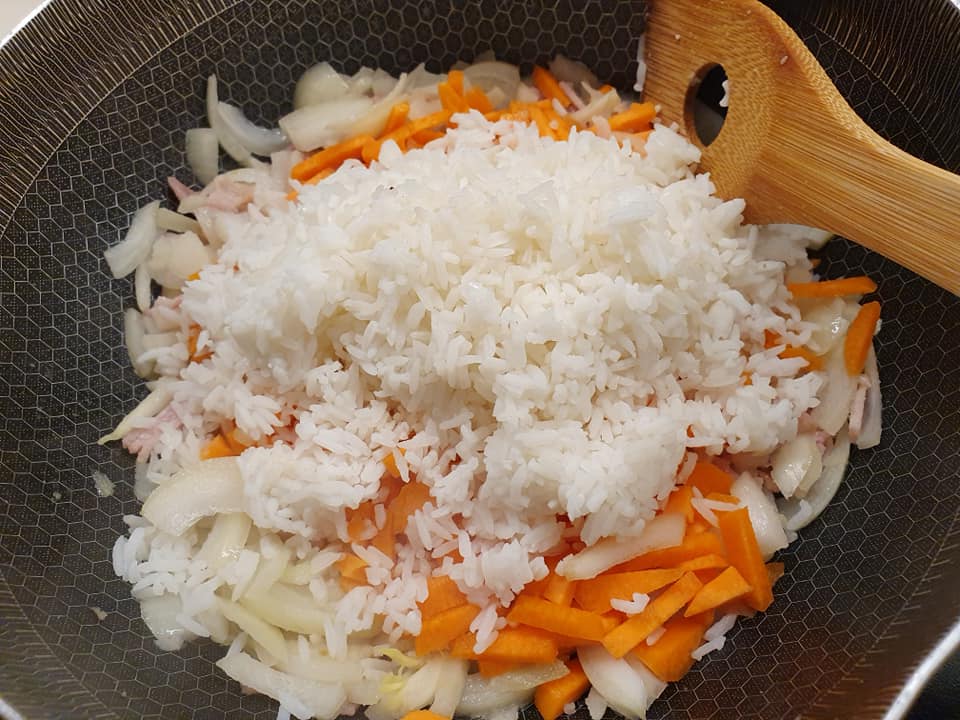 Add in the cooked Rice and Carrot to mix in to stir fry.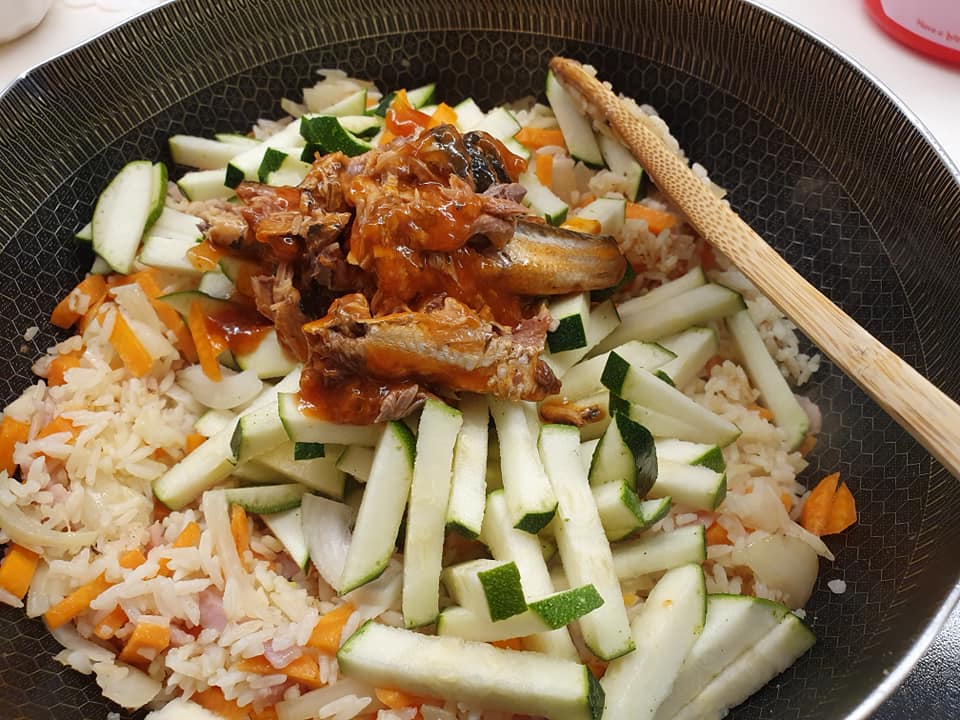 Then add in Zucchini and the canned Sardine in Tomato Sauce with Chilli to saute and toss well with other ingredients. Cook till the Zucchini is cooked through. Add in a little Himalayan Pink Salt to taste with 1/2 tsp Sugar.
Lastly, sprinkle in a handful of the mixed Cheese, cover with lid and heat through for 1 min. Off the heat and ready to serve piping hot.
This is a well balanced meal for 3 pax.
Check my other recipes from my Blog@ CatherinaHosoi.com
If you like my recipe, Please help to share out on your Facebook. Do explore this Blog@CatherinaHosoi.com for more ideas and interesting recipes.
Please subscribe to my BLOG@catherinahosoi.com and get inspired to follow my Healthy Lifestyle and read all the Eat Happy Live Healthy 健康愉食(EHLH) recipes that I created.
#EatHappyLiveHealthy健康愉食
#EHLH
#CatherinaHosoiLifestyle
#CreatorNRoleModelOfEHLH
#CulinaryHobbyClass
#RecipesDevelopmentLifestyle