I cooked my special Oxtail Stew with Radish, LEGGO'S Garden Vegetable Sauce with cooked Barley Paste for dinner.
Preparation: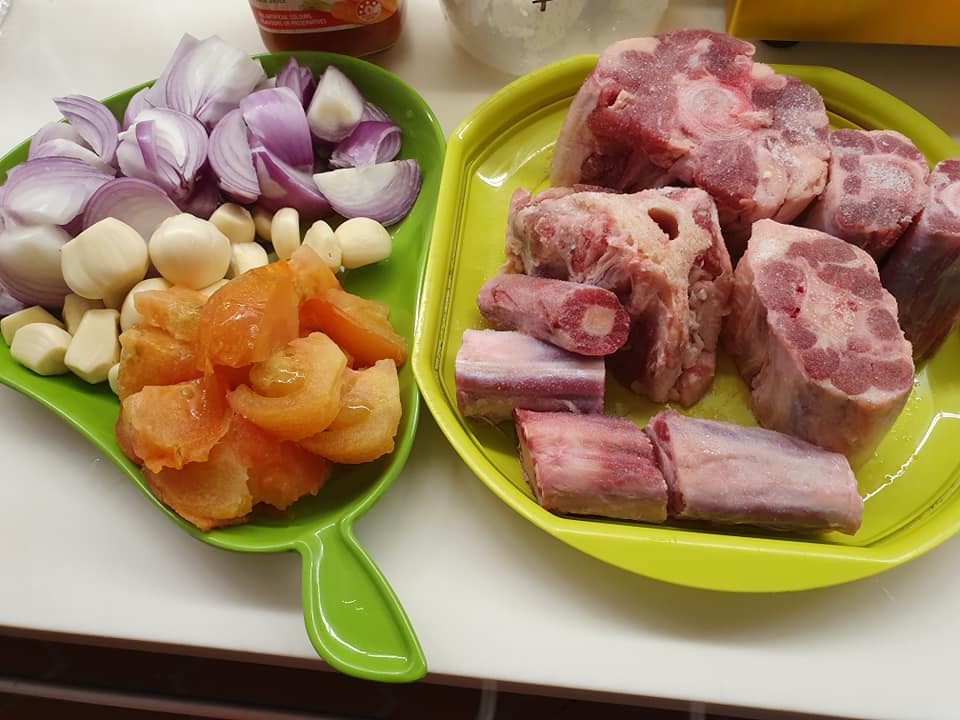 I have 1 Kg Oxtail chunks which I season with a little Salt and Pepper. Than I remove skin from 15 pips Garlic, leave them whole, slice 2 Big Onions into smaller chunks and cut 1 big Tomato into smaller pieces.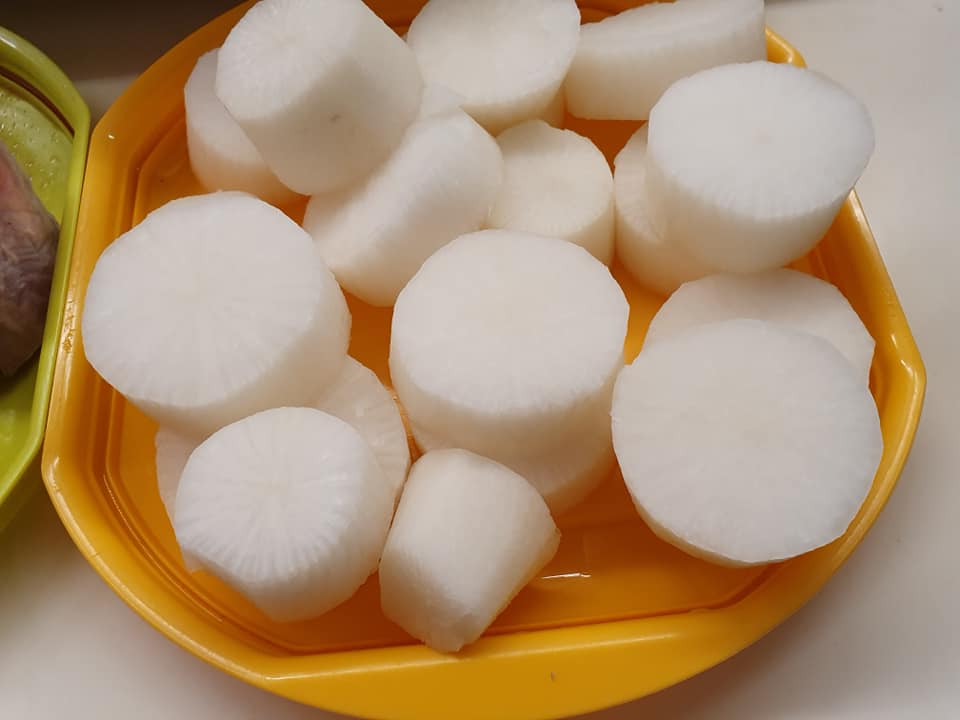 Next, cut 2 Radish to thick rounds.
Process 2 cups of cooked Barley grains to paste, to be used for thickening. (I saved the barley grains after boiling Barley water. Click out other Barley Grains recipe here)
For the sauce, I am using 500ml LEGGO's Brand Garden Vegetable Pasta Sauce which comes with Carrot, Capsicum, Tomato and Zucchini.
Cooking: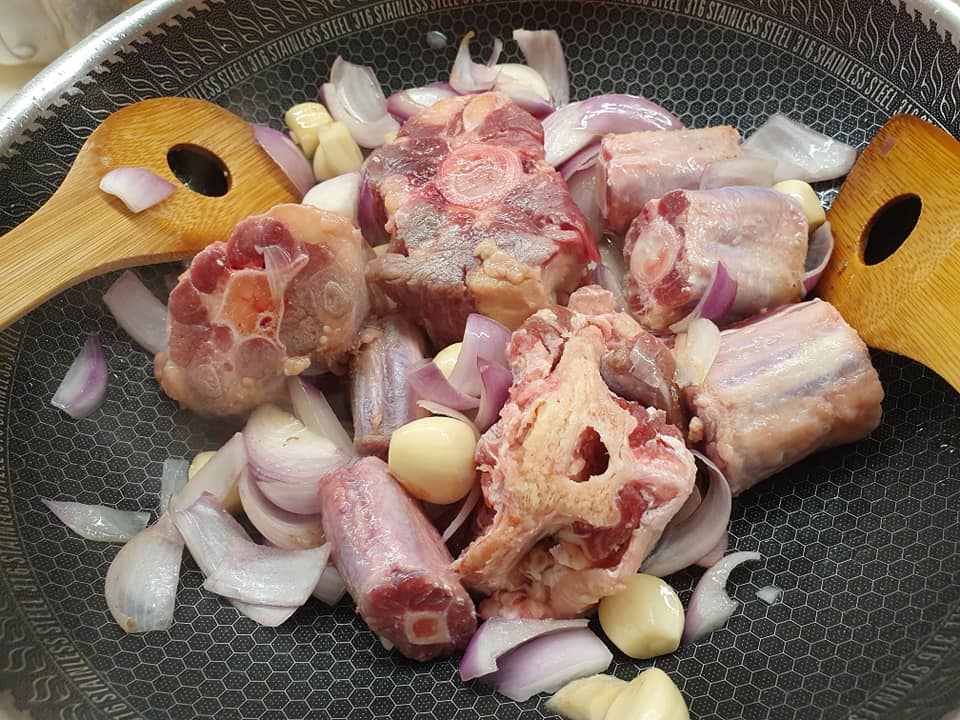 In a non stick fry pan heat up 2 TBS Oil, drop in Garlic and Onion to fragrant, add in Oxtail, Tomato and Radish to saute and toss well.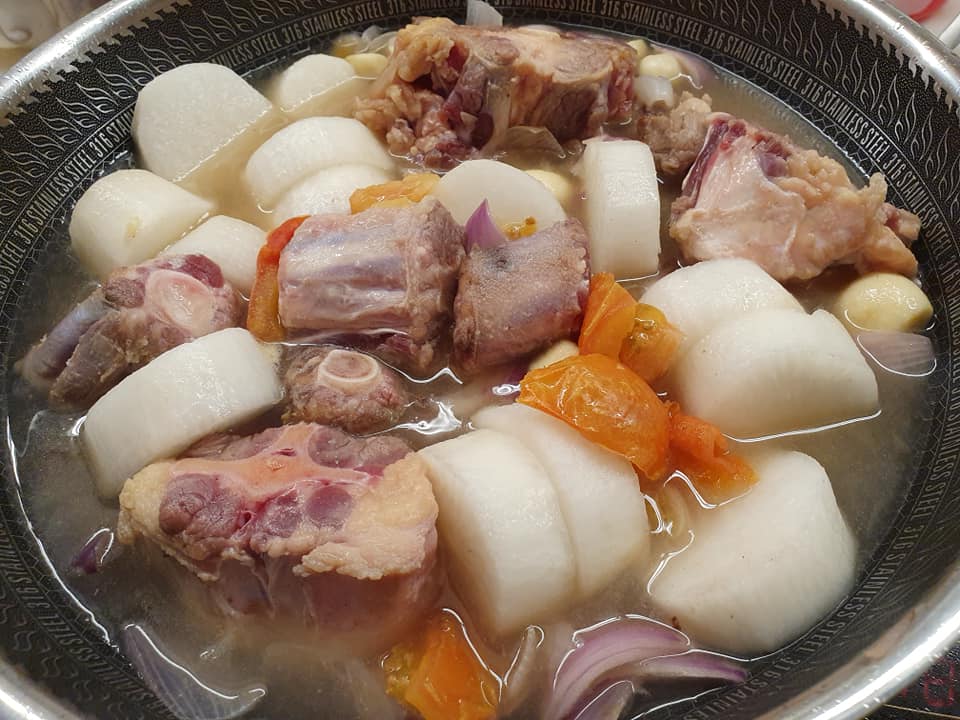 Add in 500ml water.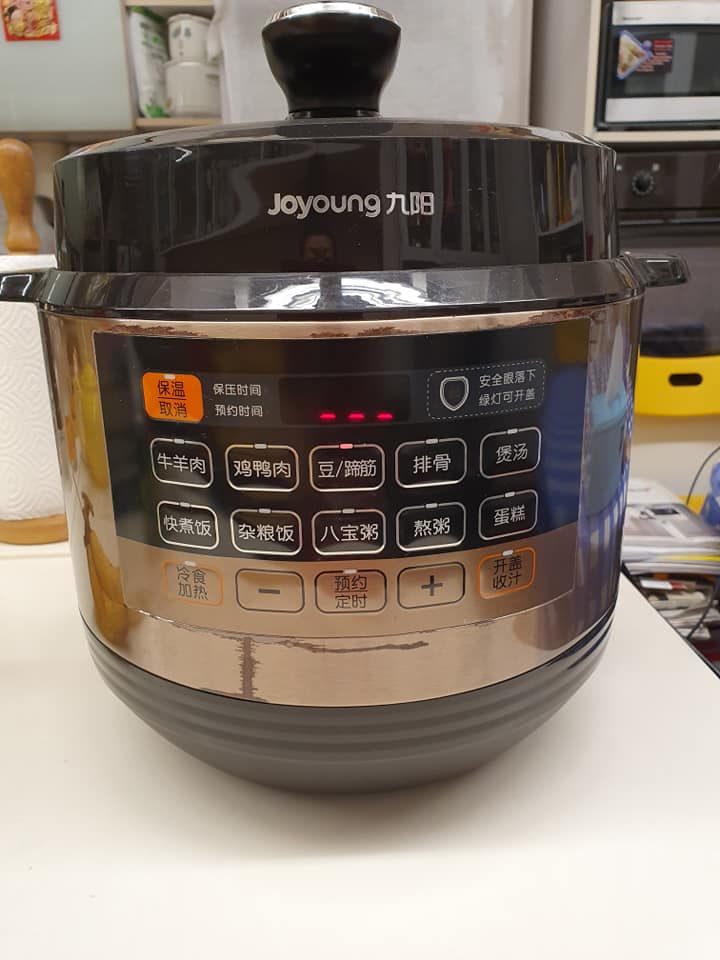 Transfer to an Electric Pressure Cooker to cook for 40 mins. When time is up, release pressure to open lid.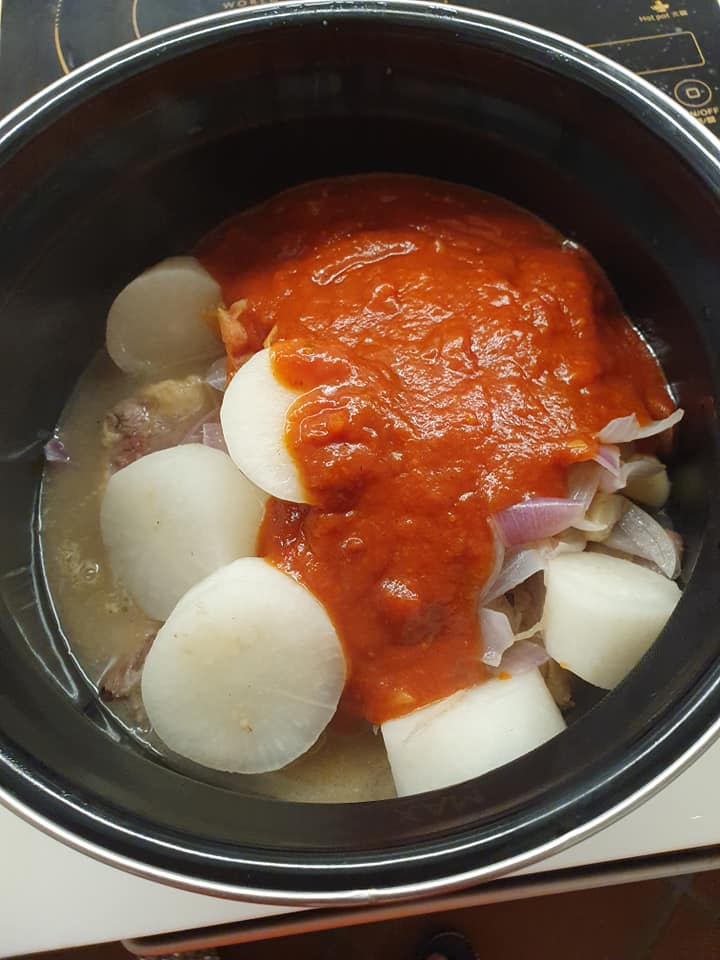 Pour in 500ml LEGGO's Brand Garden Vegetable Sauce which comes with Carrot, Capsicum, Tomato and Zucchini. Stir in the Barley Paste mixed with 1/2 cup water for thickening. Stir and mix well.
Cover with lid and continue to boil for another 10 mins. Release pressure and open lid. Adjust flavouring by adding Salt to taste and a little Sugar.
Ready to Serve. You can serve this yummy Special Oxtail Stew with Sourdough Bread.
Check my other recipes in my Blog@CatherinaHosoi.com
If you like my recipe, Please help to share out on your Facebook. Do explore this Blog@CatherinaHosoi.com for more ideas and interesting recipes.
Please subscribe to my BLOG www.CatherinaHosoi.com and get inspired to follow my Healthy Lifestyle and read all the Eat Happy Live Healthy健康愉食(EHLH) recipes that I created. Please also share out to your friends.
#EatHappyLiveHealthy健康愉食
#EHLH
#CatherinaHosoiLifestyle
#CreatorNLiveModelOfEHLH
#CulinaryHobbyClass
#RecipesDevelopmentConsultancy