It is usually during the Chinese New Year period that we get to buy Waxed Duck Meat from the market. I created a very fragrant Waxed Duck Meat, Lup Cheong (Chinese waxed Sausages) with Taro Yam braised in Coconut Sauce for my loved ones during this Chinese New Year festive period.
Preparation: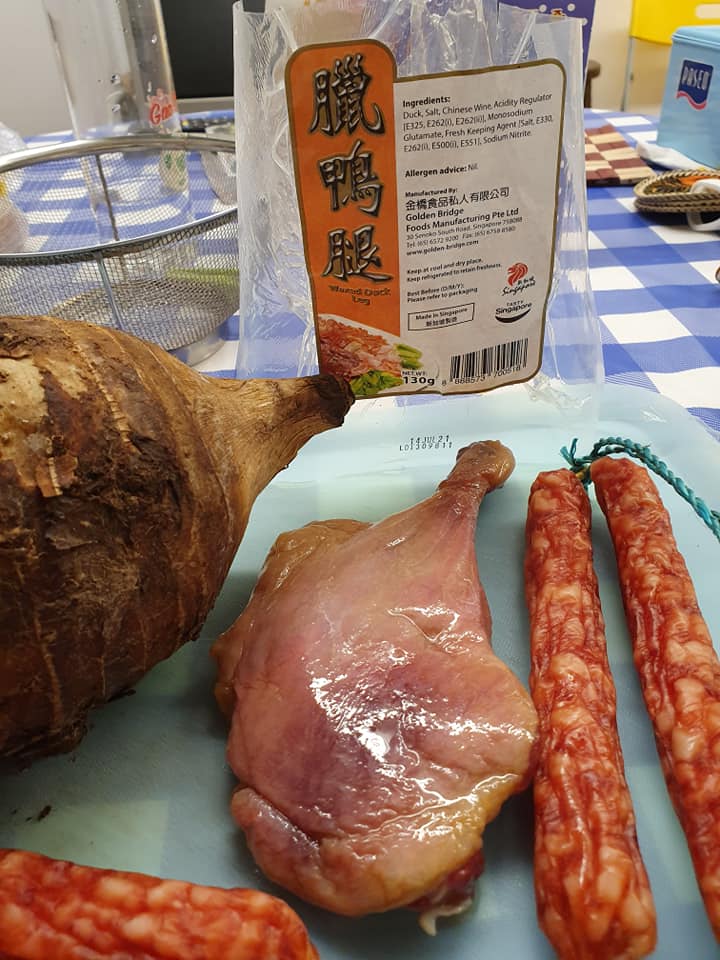 I first soak 1 Wax Duck Drumstick in hot water for 30 mins to remove the saltiness. Than steam the soaked Wax Duck Drumstick for 45 mins to soften, then chop to wedges. Presoak 4 (2 pairs) Lup Cheong (Chinese Wax Sausage) in hot water for 10 mins and remove the stockings, then cut to thick diagonal pieces.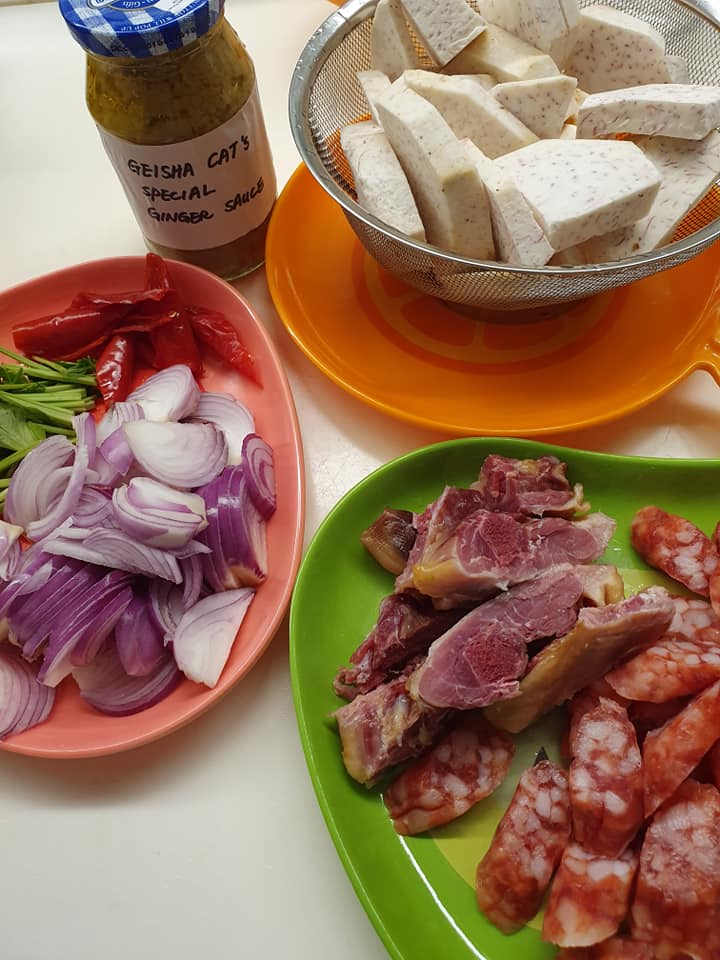 Remove skin from Taro Yam and cut to thick slices. Cut 2 Onions to slices, cut 2 Red Chilies to big pieces, cut 1 bundle of Chinese Celery for garnishing. Also, I have my Geisha Cat's Special Ginger Sauce ready.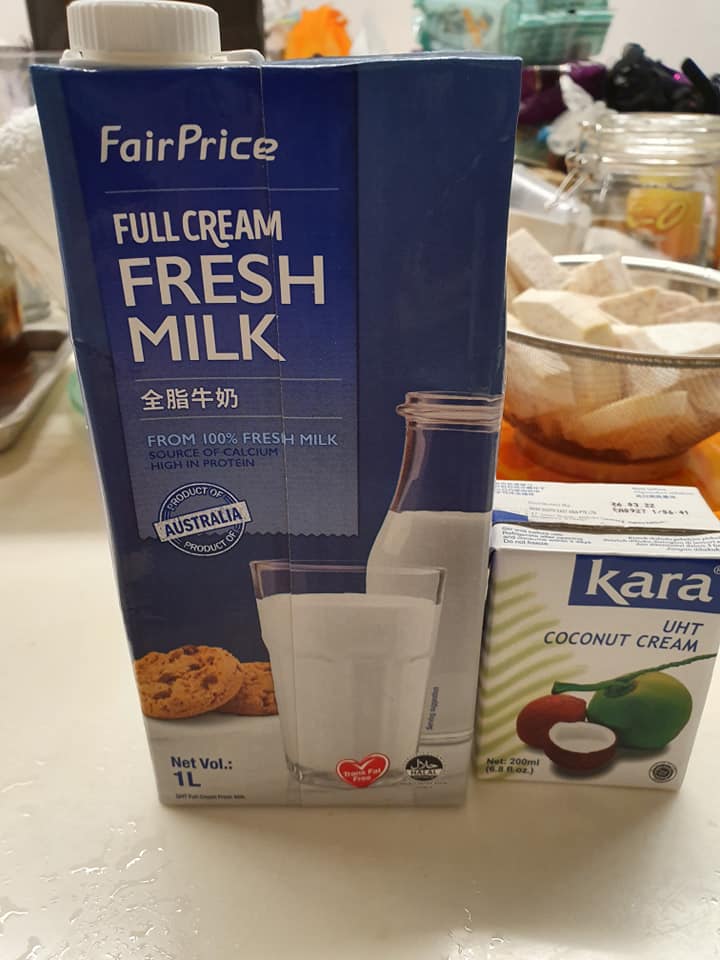 Get ready 500ml Milk and 200ml Coconut Cream.
Cooking: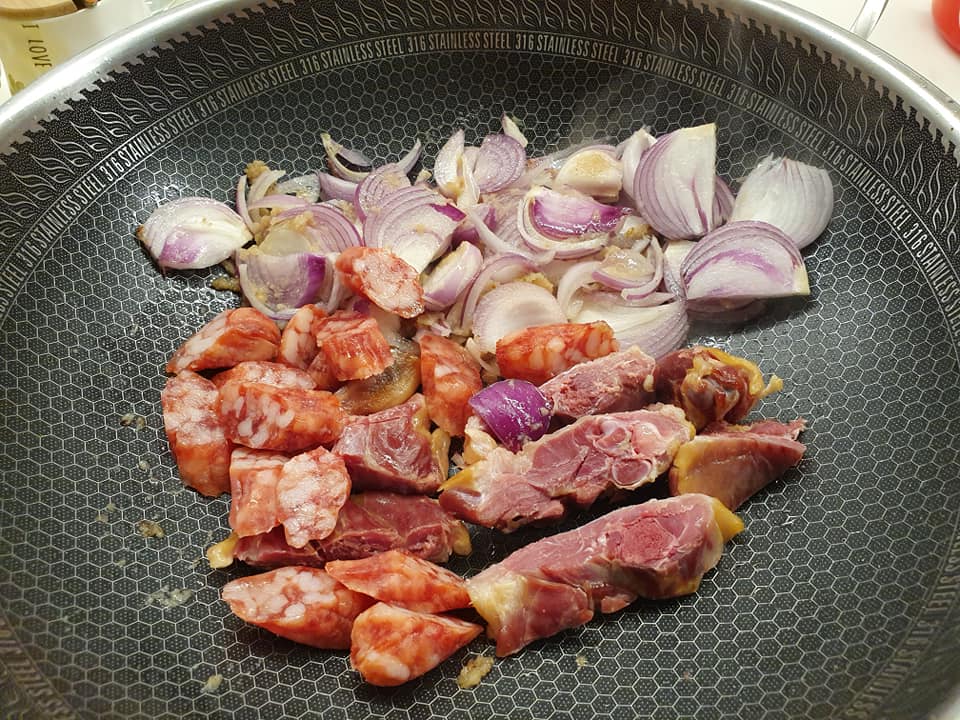 First heat up 2 TBS Oil and saute 2 tsp of GEISHA CAT's special Ginger Paste. Add in cut Onion, Red Chillies, then put in the steamed and chopped Waxed Duck and half portion of Lup Cheong.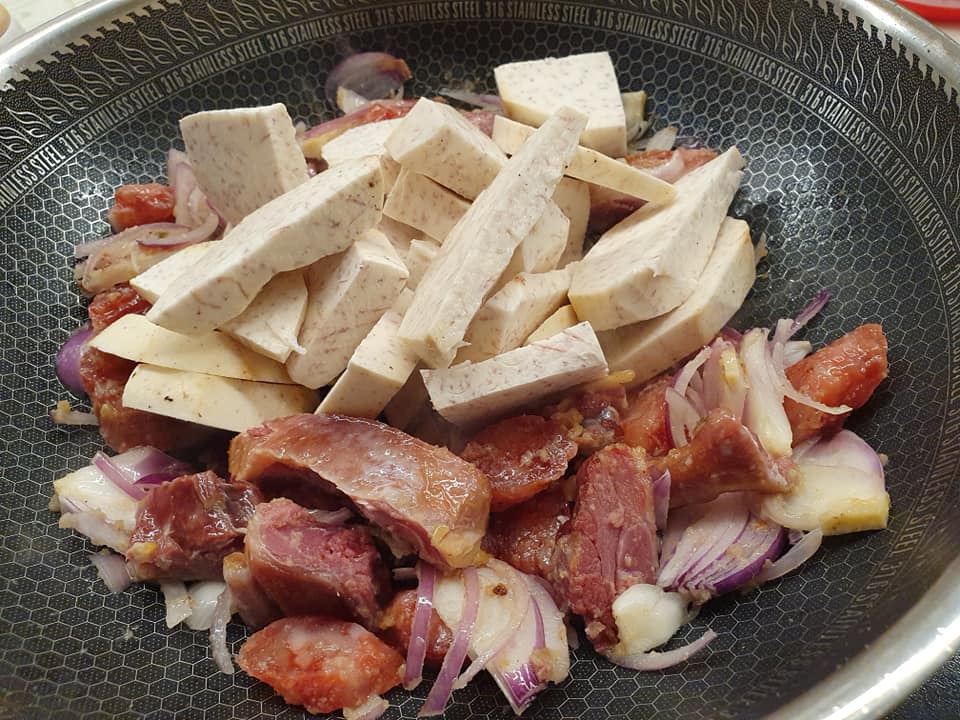 Top with Taro Yam. Saute and toss well.
Add in 500ml Milk, cover with lid and boil for 10 mins. Open lid, add in remaining Lup Cheong and 200ml Coconut Cream, stirring now and then to prevent sticking to the bottom of Fry Pan. Adjust flavouring by adding in a little salt and sugar.
When the Taro Yam is thoroughly cooked and gravy becomes little, throw in Chinese Celery to heat through. Off the heat and ready to serve with Rice.
The creamy Yam Coconut gravy is fragrant and enhance the taste of this special dish.
Check my other recipes in my Blog@CatherinaHosoi.com
If you like my recipe, Please help to share out on your Facebook. Do explore this Blog@CatherinaHosoi.com for more ideas and interesting recipes.
Please subscribe to my BLOG www.CatherinaHosoi.com and get inspired to follow my Healthy Lifestyle and read all the Eat Happy Live Healthy健康愉食(EHLH) recipes that I created. Please also share out to your friends.
#EatHappyLiveHealthy健康愉食
#EHLH
#CatherinaHosoiLifestyle
#CreatorNLiveModelOfEHLH
#CulinaryHobbyClass
#RecipesDevelopmentConsultancy