Created a Special Claypot Rice dish recently using Chicken and White Rice Wine Lees.
Preparation: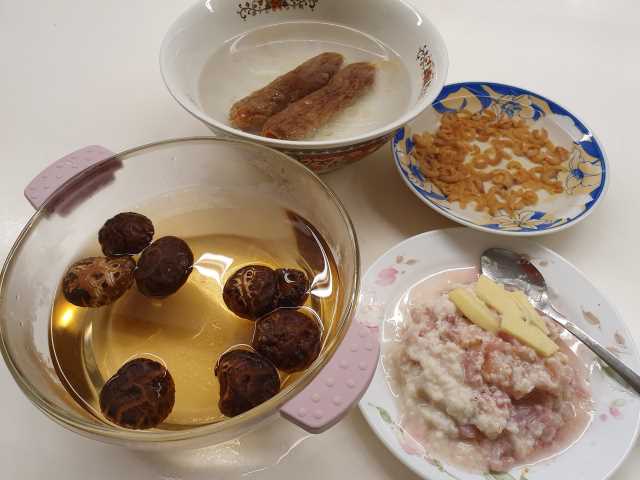 First, I slice a piece of ginger into 4 slices. Next, I soak some Dried Shrimps till soft, drain. Soak two Chinese Sausages till soften, remove casing and cut to rounds.
I also soak 8 Dried Mushrooms with 2 cups water separately. Cut mushrooms into slices when soften, retaining the soaking water.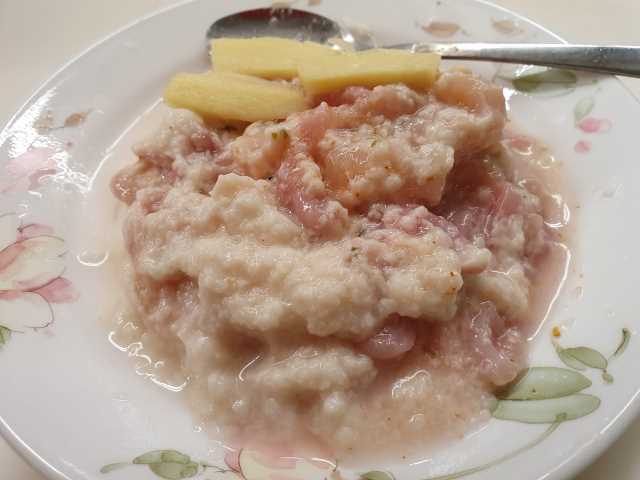 Than, I marinate some Chicken slices with little Himalayan Pink Salt, 7 Spice Chillie Powder and 4 tsp White Rice Wine Lee.
For seasoning, I have Caramelised Thick Soya Sauce, Light Soya Sauce and Chillie Oil 辣油. Also, cut some Spring Onion for garnishing. Lastly, wash and rinse 1 cup Jasmine Rice.
Cooking: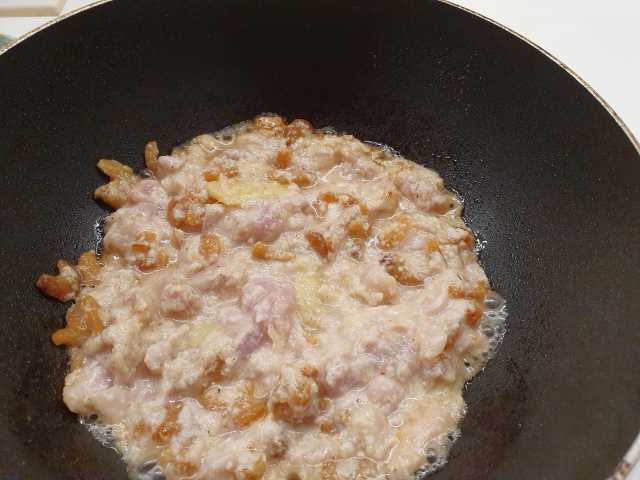 First, saute 4 slices of Ginger with 1 TBS Oil together with soaked Dried Shrimps and marinated Chicken slices. When Chicken is cooked, scope up the mixture and leave aside.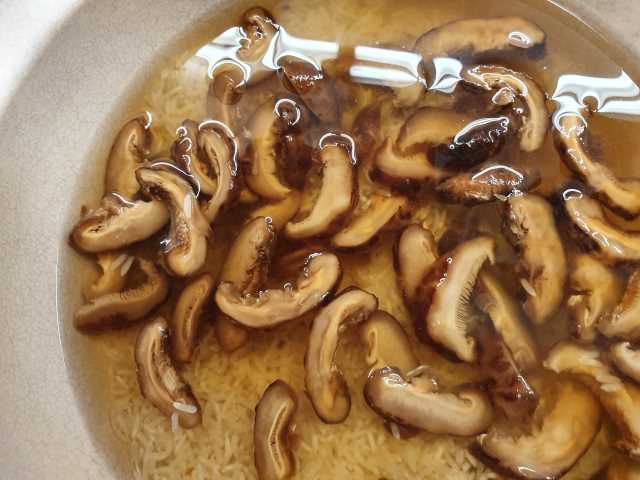 In a Clay pot put in 1 cup rinsed Jasmine Rice with 2 cups soak-Dried-Mushroom-Water and the mushrooms slices to cook.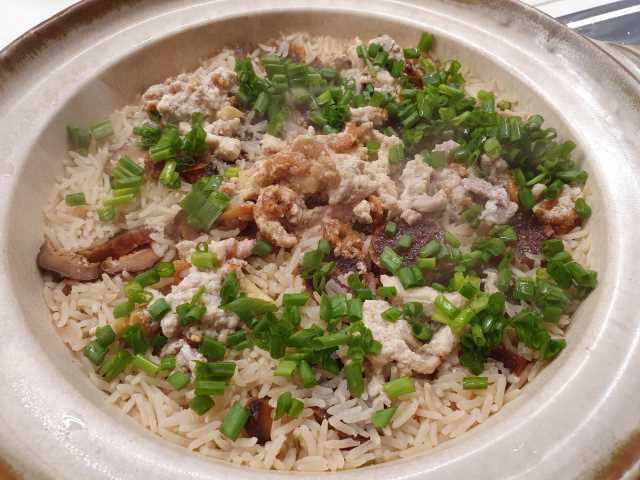 When it starts to boil vigorously, turn fire to medium. Add in the cut Chinese Sausages. Add in the cooked Chicken Dried Shrimp mixture, covered with lid and turned heat to very low and continued simmering for 10-15 minutes.
Off heat. Stir in with some Caramelised Thick Soya Sauce, light Soya Sauce and a little Chillie Oil 辣油. Sprinkled in some chopped Spring Onion as garnishing. Ready to be served.

#CookingMySpecialClaypotRice #WithMarinatedChickenWithWiteRiceWineLee
# EatHappyLiveHealthy健康愉食
#EHLH
#CatherinaHosoiLifestyle
#CreatorNRoleModelOfEHLH
#CulinaryHobbyClass
#RecipesDevelopmentConsultancy