Developed a new Seafood Dish, Spaghetti with Oyster Fritters & Prawn in Basilico Sauce. Yummy and delicious.
Preparation & Cooking:
For this Dish, I will be using Spaghetti (half a packet), Frozen Na-No-Hana, Frozen Breaded Oyster, 2 slice Ham (cut to wide strips), 8 Prawns (remove feelers), 2 TBS chopped Garlic and 2 TBS Butter.


For seasoning, I am using *BARRLLA brand Basilico Sauce, *NESTLE brand All Purpose Cream and some Himalayan Pink Salt.
To prepare, I first cooked half packet Spaghetti in Salted water. When ready, remove from Water and set aside.
Using the same water, blanch frozen Na-No-Hana (a kind of healthy Japanese vegetable) and drain away water when done. Keep aside. (Its ok to substitute this vegetable with cooked Spinach, just need to scald in hot water and drain first.)
Next, use some Oil to deep fry 8 Oysters to make Oyster Fritters. Keep aside for later use.



For the Spaghetti sauce:
First, saute 2 TBS chopped Garlic in 2 TBS Butter till fragrant.
Next, add in 2 slices Ham (cut to wide strips)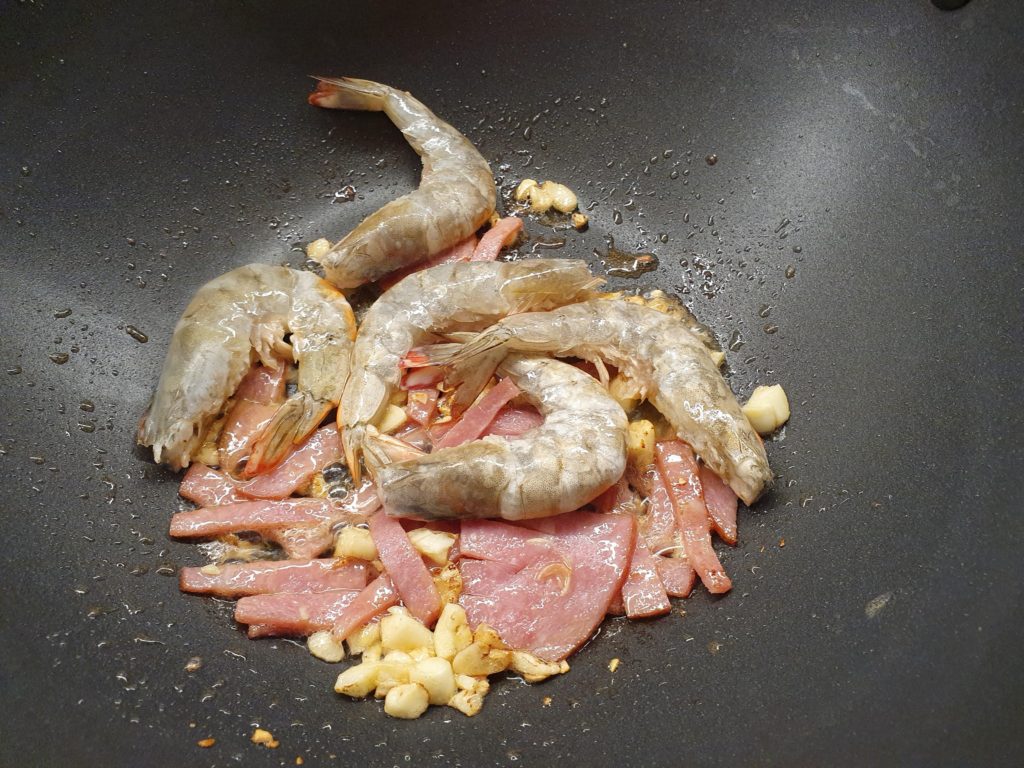 After that, add in the Prawns.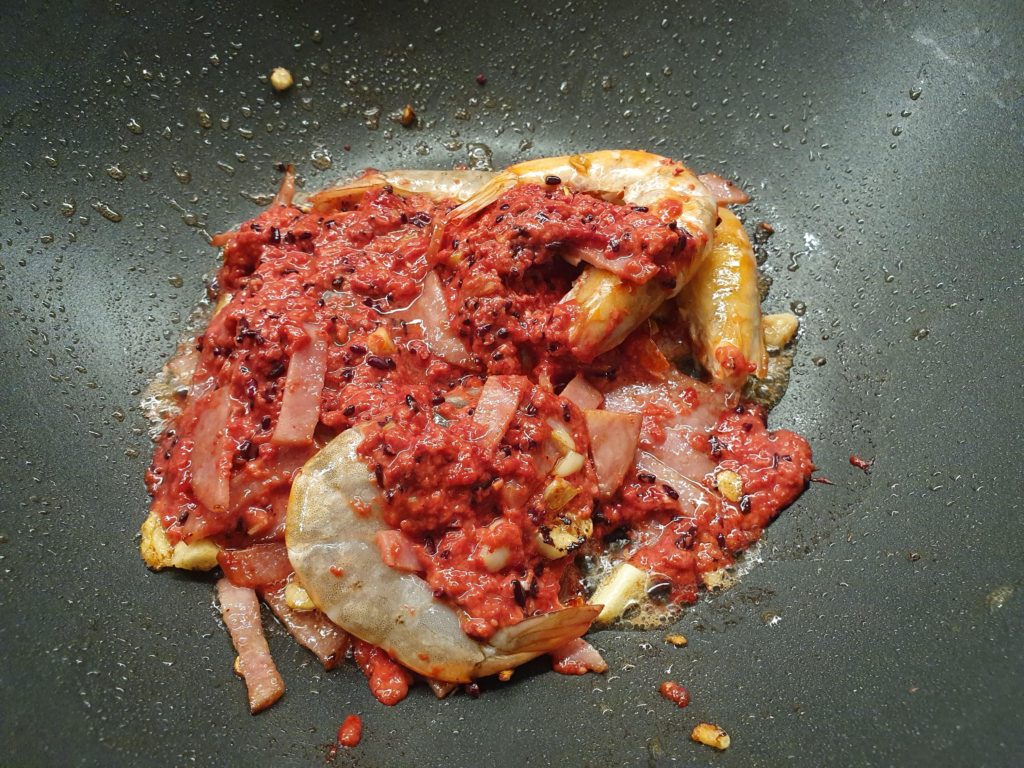 For the sauce, add in 5 TBS heapful of *BARRLLA brand Basilico Sauce
Finally, mix in 250ml of *NESTLE brand All Purpose Cream. Add in Himalayan Pink Salt to taste. Simmer cook till Prawns are totally cooked.
Lastly, add in the boiled Spaghetti and mix well. Ready to serve.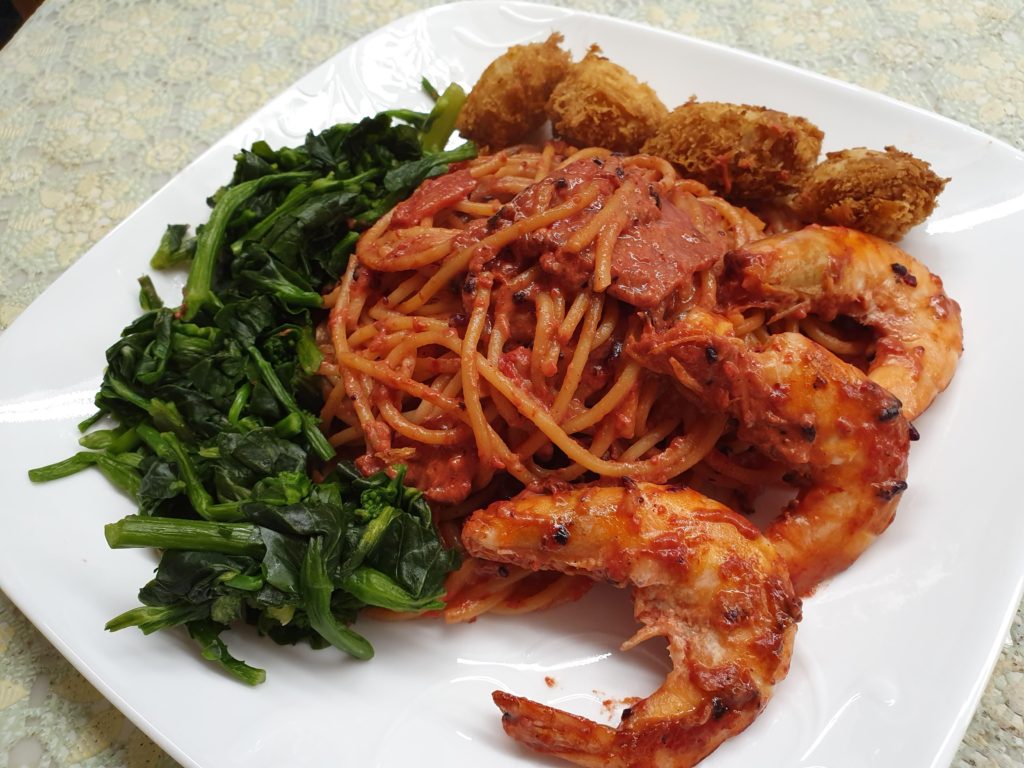 To serve: Arrange Spaghetti nicely with the drained Na-No-Ha, Oyster Fritters and cooked Prawns. Serve immediately. This recipe serve 2 pax.

If you like my recipe, Please help to share out on your Facebook. Do explore this Blog@CatherinaHosoi.com for more ideas and interesting recipes.
Please subscribe to my BLOG www.CatherinaHosoi.com and get inspired to follow my Healthy Lifestyle and read all the Eat Happy Live Healthy健康愉食(EHLH) recipes that I created. Please also share out to your friends.
#CreatedNewRecipe
#UsingBarillaBrandBasilicoSauce
#UsingNestleBrandAllPurposeCream
#EatHappyLiveHealthy健康愉食
#EHLH
#CatherinaHosoiLifestyle
#CreatorNRoleModelOfEHLH
#CulinaryHobbyClass
#RecipesDevelopmentConsultancy