Brewing a yummy nutritious Tong Sui (糖水) Sweet Dessert Soup for my loved ones using Soy Beans, Dried Longan and Goji Berries. Sweet Dessert Soup is generally known as Tong Sui 糖水 in Cantonese.
Preparation & Cooking:
For this sweet Dessert Soup, I am using 1/2 cup rinsed Soy Beans, 1/2 cup Dried Longan and 1/4 cup Goji Berries.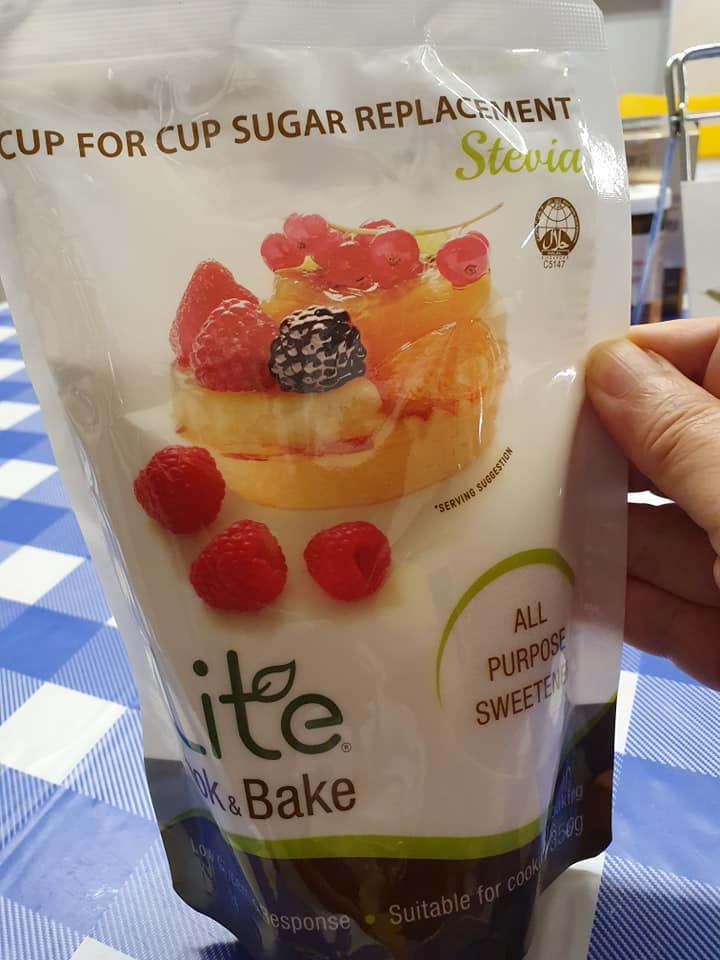 To sweeten the Sweet Dessert Soup, I am using Stevia, which is a sugar replacement which has lower calories than Sugar.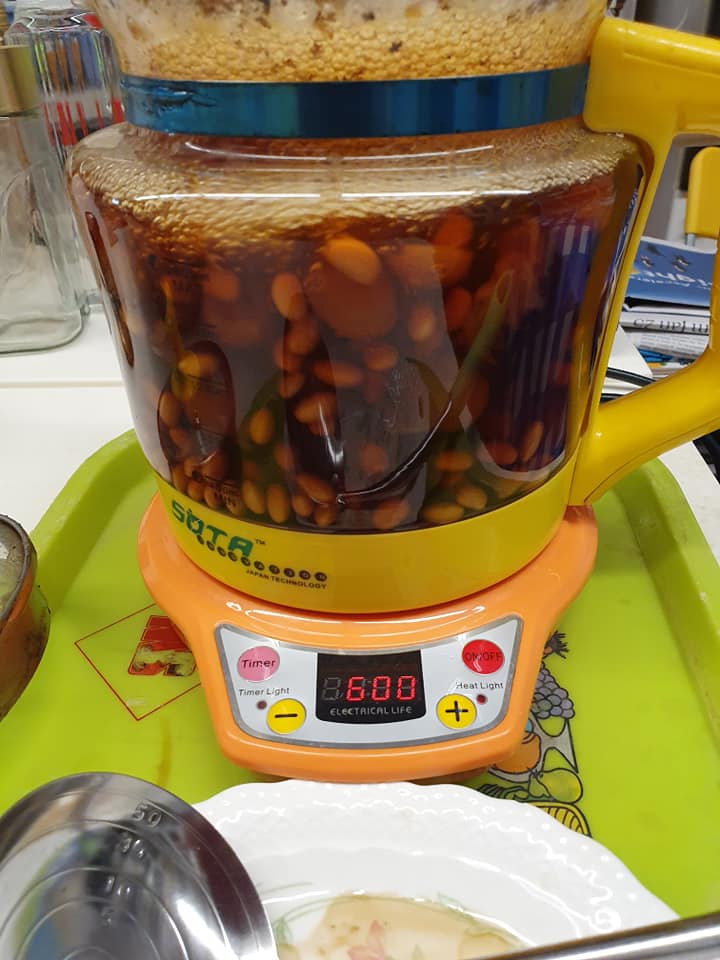 First, I boil 1/2 cup rinsed Soy Beans in 2,000ml water in my Electric Glass Boiler for 1 1/2 hour, topping up with hot boiling water if the amount of water dries up too fast.

Then add 1/2 cup Dried Longan and continue brewing for 20 mins. Keep topping up with hot boiling water if the amount of soup dries up too fast.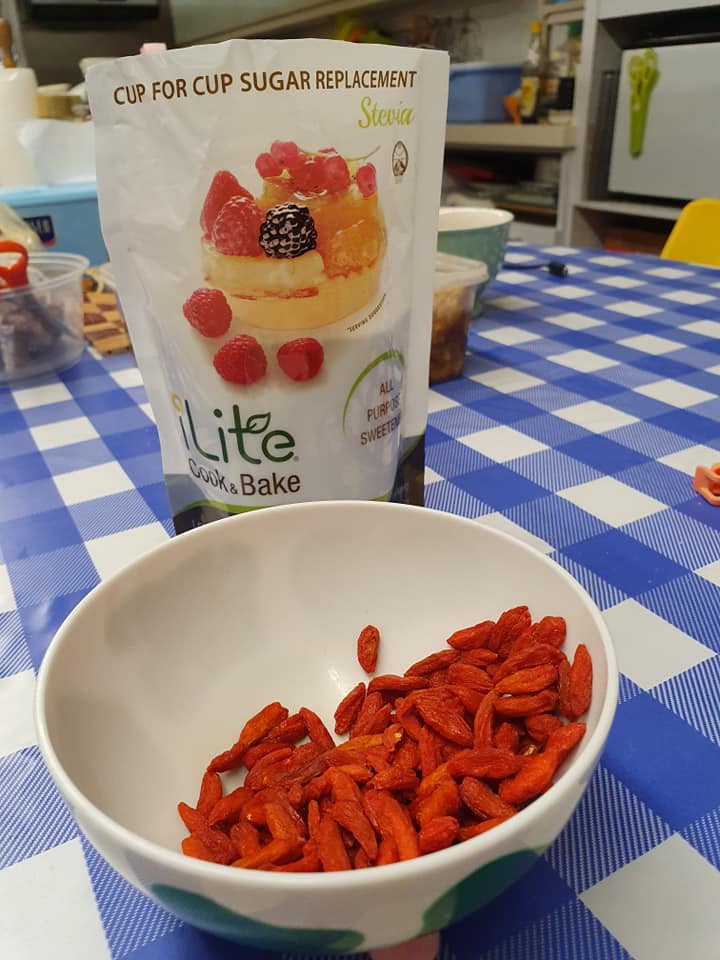 Then add in 1/4 Goji Berries to boil for 5 mins and add in Sugar to taste or use Sugar Replacement STEVIA if you are guarding your sugar level.

The Soy Beans should be soft. Off heat. Can be served hot or cold if chill in the fridge.
If you like my recipe, Please help to share out on your Facebook. Do explore this Blog@CatherinaHosoi.com for more ideas and interesting recipes.
Please subscribe to my BLOG@catherinahosoi.com and get inspired to follow my Healthy Lifestyle and read all the Eat Happy Live Healthy 健康愉食(EHLH) recipes that I created.
---

Benefits of :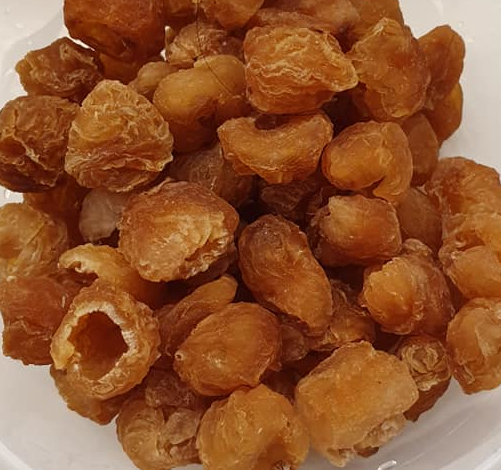 Dried longan is beneficial to strengthen the heart and improve quality of sleep for people with insomnia. For people with Qi deficiency or blood deficiency, Longan can be used to generate the Qi and improve the blood circulation to ameliorate the symptoms of pale skin, dizziness, headache, palpitation and weak pulse.

The dried Longan also have fiber. Fiber helps bulk stools and normalize bowel movements. It also improves overall bowel health. It may also lower cholesterol, improve gut flora, and help control blood sugar in people with diabetes.
Soyabeans are a good source of protein and calcium. Soyabeans also contain isoflavones, which is an antioxidant that are beneficial for the body. The high level of zinc, selenium, copper, magnesium, and calcium in soybean help in keeping the bones stronger and healthy. The high fiber also aids healthy digestion. As a good source of healthy unsaturated fats, Soyabeans can help you lower your cholesterol in the body.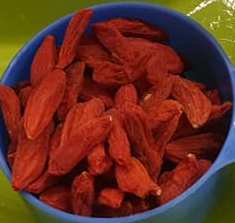 Goji berries (also known as wolfberry) are believed to protect against age-related eye diseases and against cancer as they contain high levels of healthy antioxidants.

Goji berries also contain large amounts of vitamins A and C, which are vital for building immunity and preventing illnesses, ranging from the common cold to cancer. Beta-carotene found in Goji Berries helps in promoting Healthy skin.