A little Japanese flavour today. Made Chicken Mini Burgers with Crunchy Sweet Peas on Mustard Shoyu Sauce.
Preparation: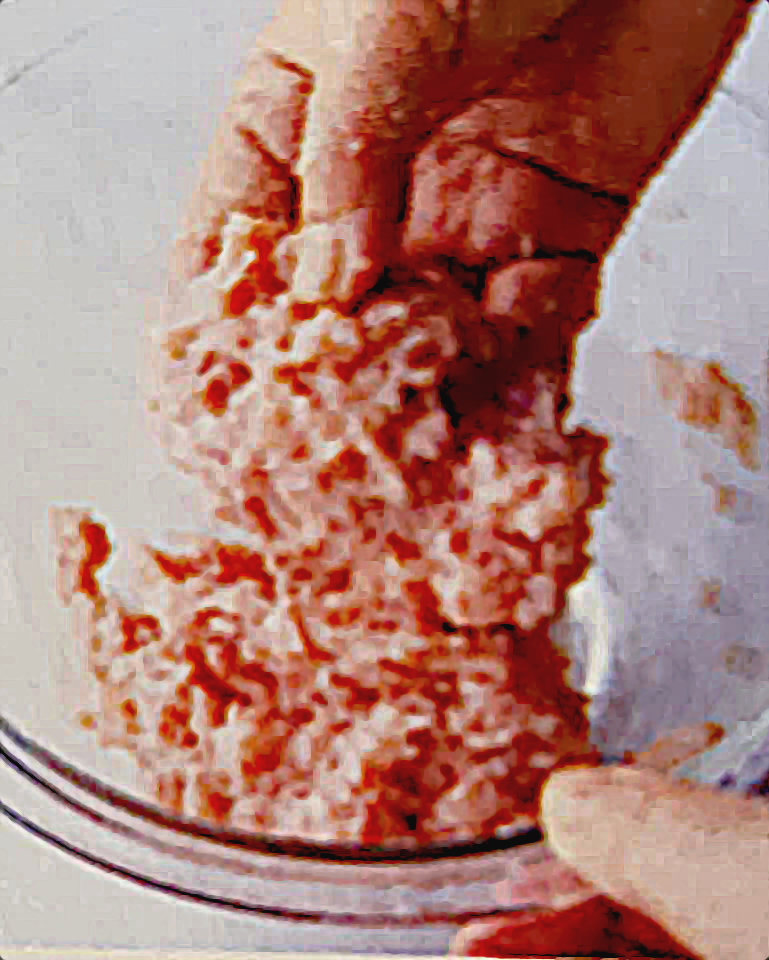 First I season 250g minced Chicken with 1 tsp Ginger Juice, a little Salt, 1 TBS Cooking Sake and 1/2 TBS Potato Starch. Combine well and form into 6 burgers.

Than, I remove strings from 10 Sweet Peas and remove stems from 10 Cherry Tomatoes.

For seasoning, I am using 1/2 tsp Grain Mustard Paste, 1/2 tsp Mirin and 1 TBS Shoyu. Mix well and set aside.

Cooking: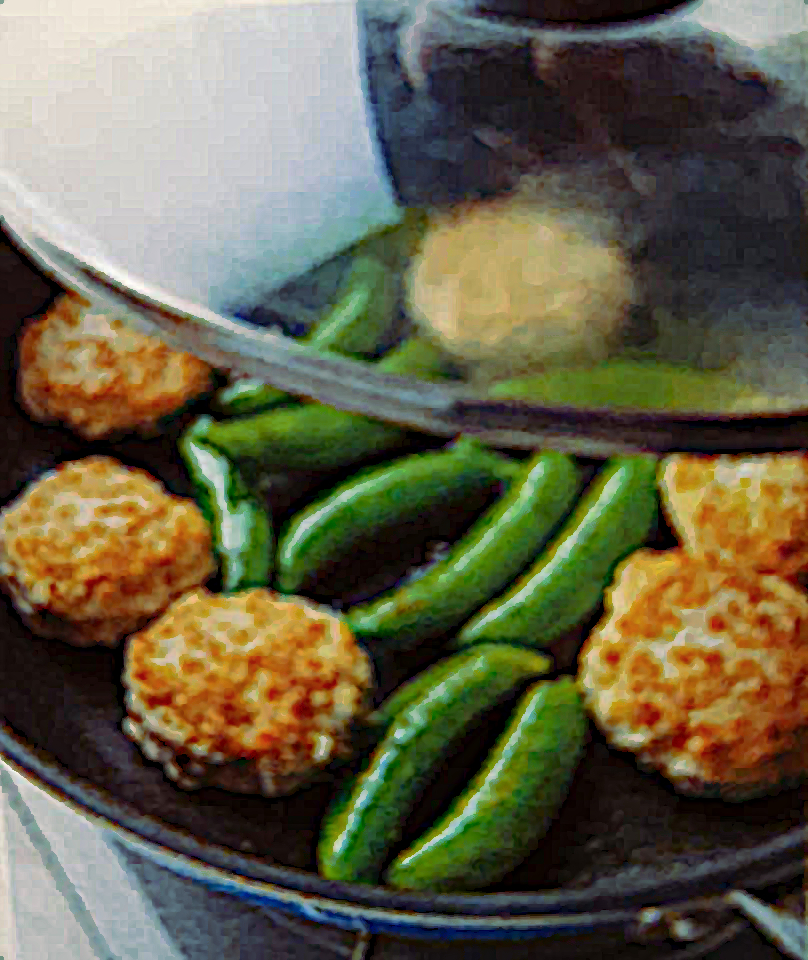 Heat up 1/2 TBS Oil in a non stick fry pan. Turn heat to medium and pan fry both sides of Burgers till cooked.

Add in Sweet Peas, cover with lid to heat through.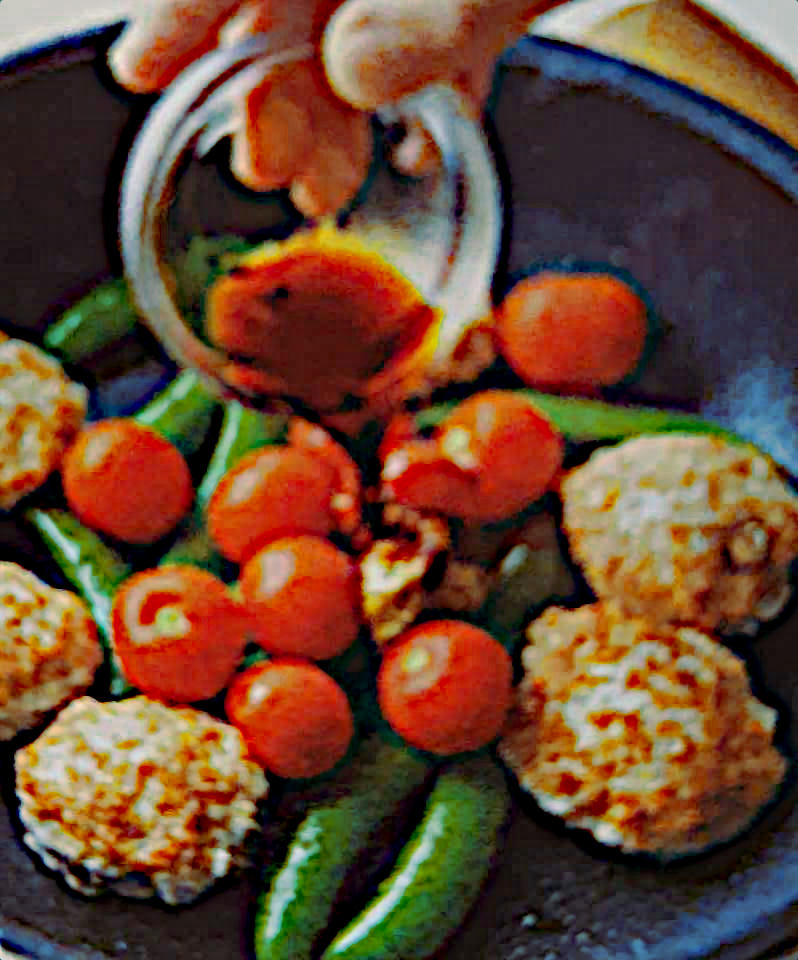 Open lid and add in Cherry Tomatoes.

Pour in the Premixed 1/2 tsp Grain Mustard Paste, 1/2 tsp Mirin and 1 TBS Shoyu over the fry pan and combine with everything till the sauce thickens.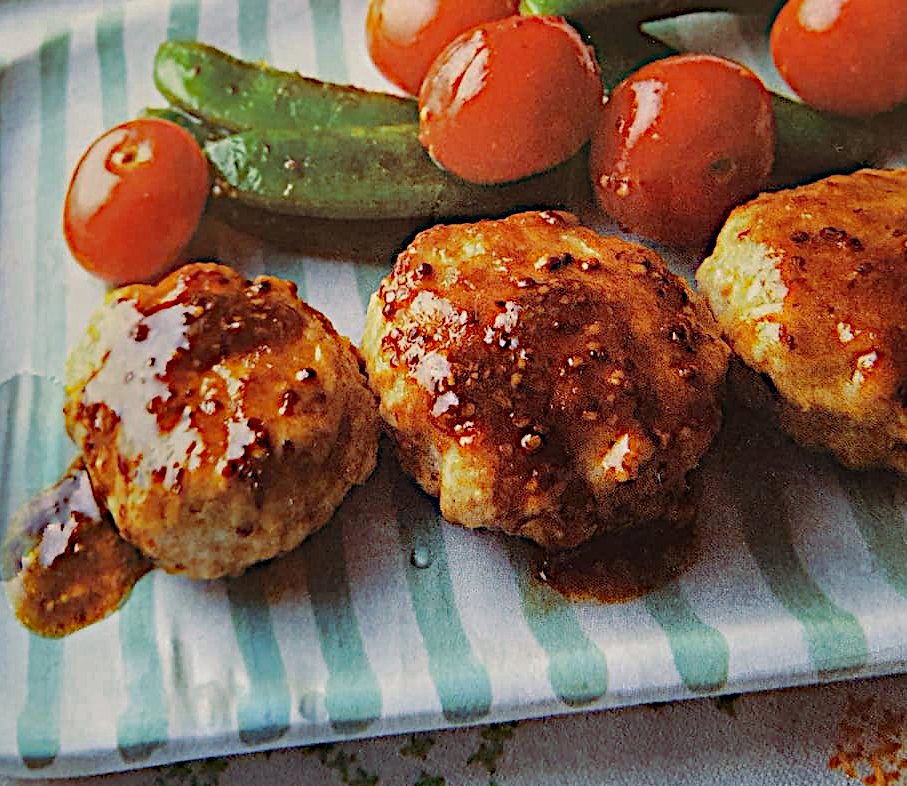 Off Heat. Japanese flavoured Mini Chicken Burger is ready to serve with Rice, Pasta or Noodle. This serving serves 2 pax.
If you like my recipe, Please help to share out on your Facebook. Do explore this Blog@CatherinaHosoi.com for more ideas and interesting recipes.
Please subscribe to my BLOG@catherinahosoi.com and get inspired to follow my Healthy Lifestyle and read all the Eat Happy Live Healthy 健康愉食(EHLH) recipes that I created.
#EatHappyLiveHealthy健康愉食
#EHLH
#CatherinaHosoiLifestyle
#CreatorNRoleModelOfEHLH
#CulinaryHobbyClass
#RecipesDevelopmentConsultancy