On 6th day of Chinese New Year (which falls on 17 Feb 2021 this year) it is a tradition in my family to cook an auspicious dish using preserved Bamboo Shoots from China as Bamboo Shoot known as 笋 Sun as pronounced in Hanyu Pinyin resembles 顺 Shun, meaning Smooth, wishing all smooth in the new year.
Preparation:
First I rinse and soak 250g Preserved Bamboo Shoots in tap water for 1 hour to remove the saltiness.
Take off skin from 20 pips Garlic and leave them whole. From the 8 sections from Pork Hock, marinate with 2 tsp Salt and 2 tsp Sugar. Rinse and remove stones from 20 Red Dates. Pour hot boiling water over 400g of Konnyaku Noodles and drain dry. I also take out 2 rolls of Gluten Rolls with Black Fungus fillings from freezer to defrost.

For seasoning, I have 3 TBS Hua Teow Wine, 1 TBS Dark Concentrated Soya Sauce and 1 TBS Light Soya Sauce.
Cooking: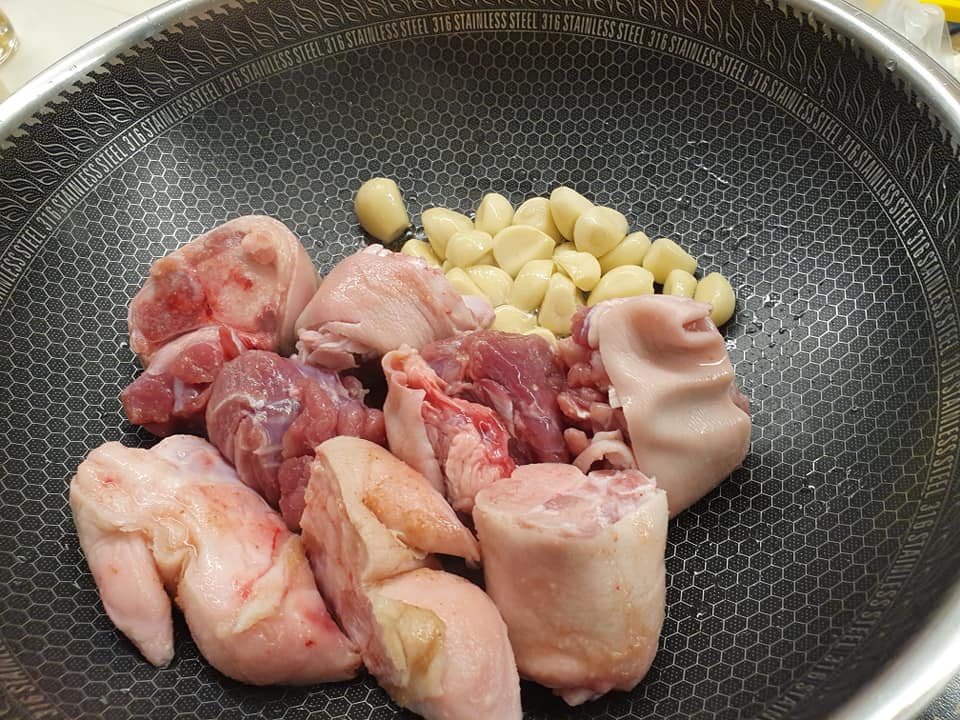 First, I heat up 2 TBS Oil in my new Stainless Steel 316 Frypan, saute Garlic till fragrant, add in Pork Hock to fragrant till colour changes.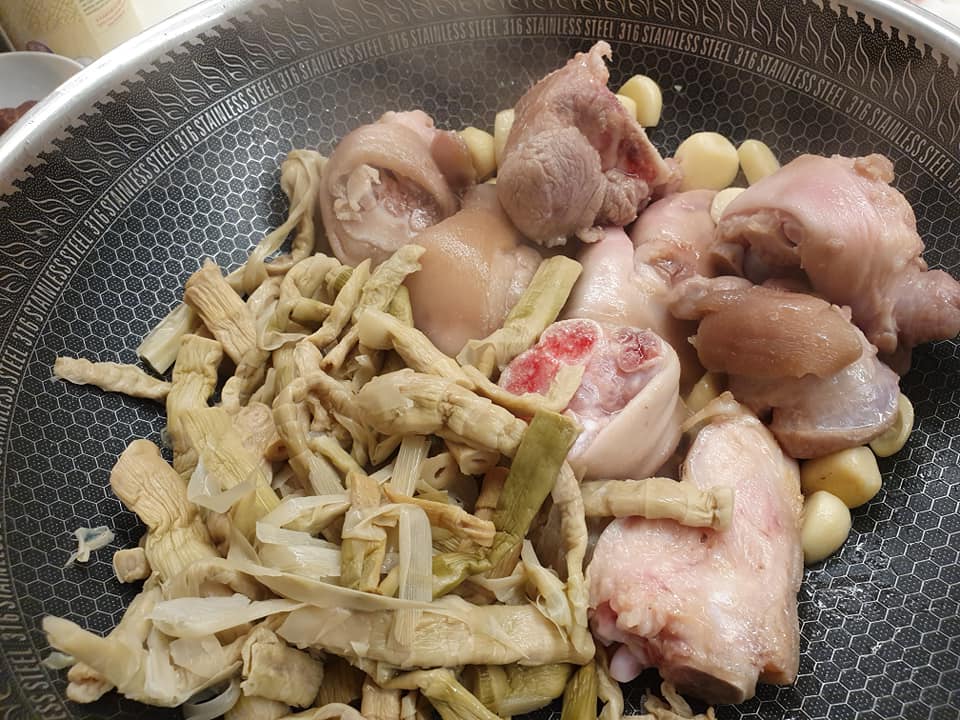 Then add in the drained Bamboo Shoots to toss well.
Add in 3 TBS Hua Teow Wine, 1 TBS Dark Concentrated Soya Sauce and 1 TBS Light Soya Sauce. Toss well and add in 6 cups water, cover with lid and bring to a rapid boil then lower heat and continue boiling for 45 mins.

Open lid and add in Konnyaku Noodle, 2 rolls of Gluten rolls with Black Fungus filling and red dates. Add in 2 TBS Sugar to mix well.
Cover with lid and continue simmering for another 30 mins till Pork Hock becomes soft and sauce becomes thick. Off heat. Cut Gluten Roll into small sections.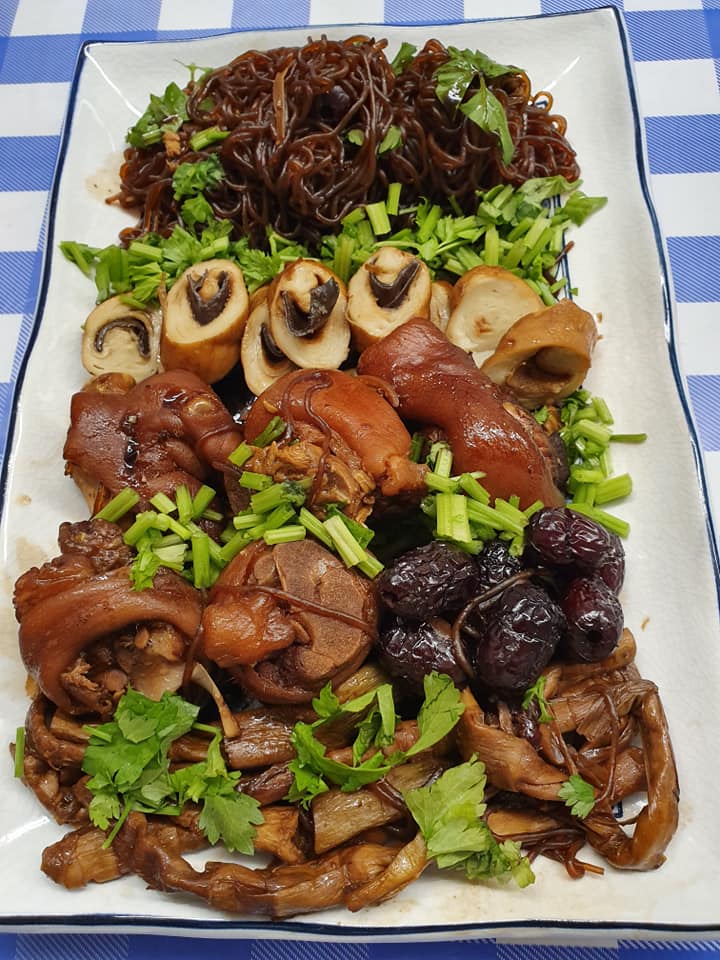 Arrange all neatly on a big serving plate and garnish with cut Chinese Celery. Ready to serve. Wishing all a smooth sailing year ahead!
Check my other recipes in my Blog@CatherinaHosoi.com
If you like my recipe, Please help to share out on your Facebook. Do explore this Blog@CatherinaHosoi.com for more ideas and interesting recipes.
Please subscribe to my BLOG www.CatherinaHosoi.com and get inspired to follow my Healthy Lifestyle and read all the Eat Happy Live Healthy健康愉食(EHLH) recipes that I created. Please also share out to your friends.
#EatHappyLiveHealthy健康愉食
#EHLH
#CatherinaHosoiLifestyle
#CreatorNLiveModelOfEHLH
#CulinaryHobbyClass
#RecipesDevelopmentConsultancy