Today I am sharing on how to cook Grilled Salmon Head in two totally different style.

1. Grilled Salmon with *Mizkan Yuzu Ponzu
2. Grilled Salmon Head in Kochujang Sauce
Grilled Salmon with *Mizkan Yuzu Ponzu
Using half of a Grilled Salmon Head, together with 2 Tomatoes and 5 Okra, 1 TBS Butter and 2 TBS *Mizkan brand Yuzu flavour Ponzu Sauce, I made a yummy lunch for my Samurai.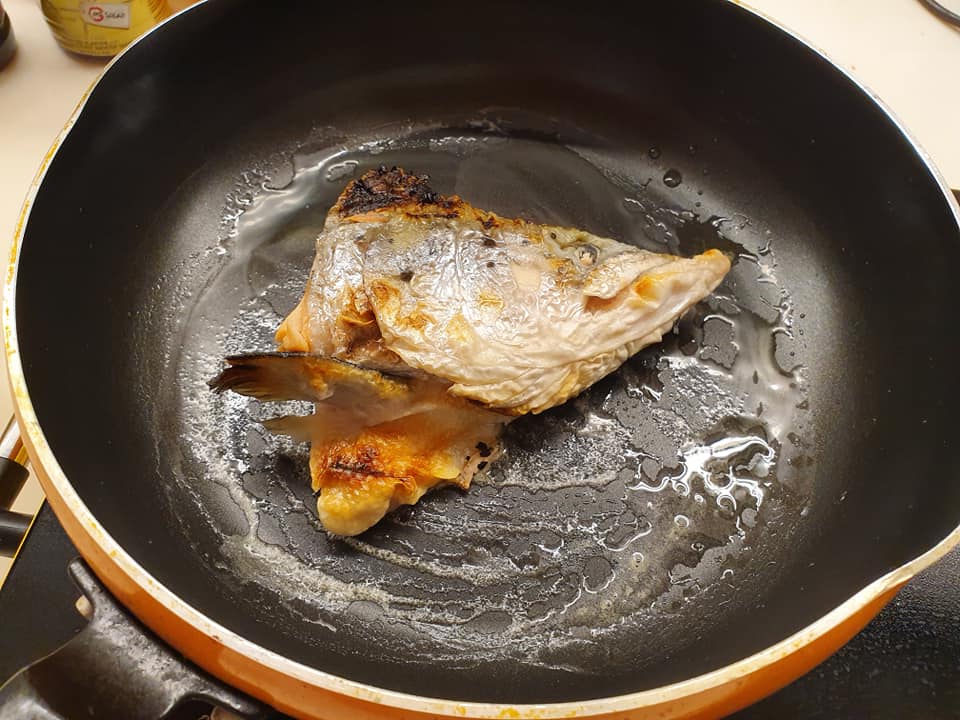 Heat up butter in a pan. Put in the Grilled Salmon Head to cook on both side.
Add in *Mizkan brand Yuzu flavour Ponzu Sauce, tomatoes and Okra and cook until vegetables are cooked. Remember heated Tomatoes release Lycopene in it. The citrus flavour of the Ponzu Sauce enhanced the flavour of this dish. Do try out this simple yet flavourful dish.
Grilled Salmon Head in Kochujang Sauce
Sharing with you another variation of using Grilled Salmon Head.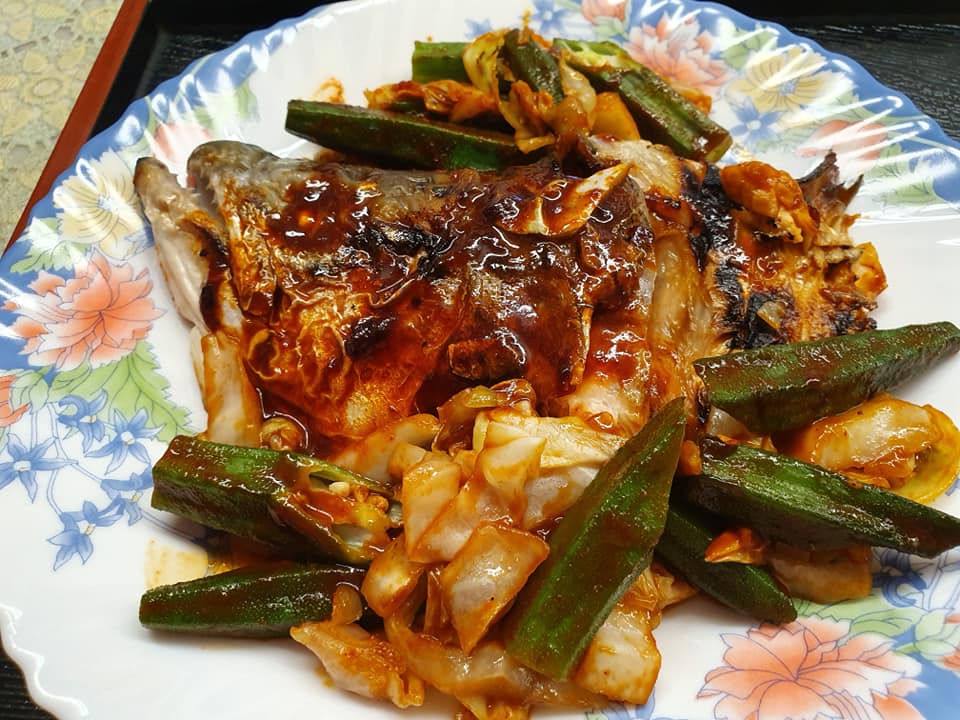 I am using half a Grilled Salmon Head, 5 Okra (diagonally cut to two), 1/6 head of a big Cabbage (cut to shred), Mirin and Korean Kochujang to make my Korean influenced dish.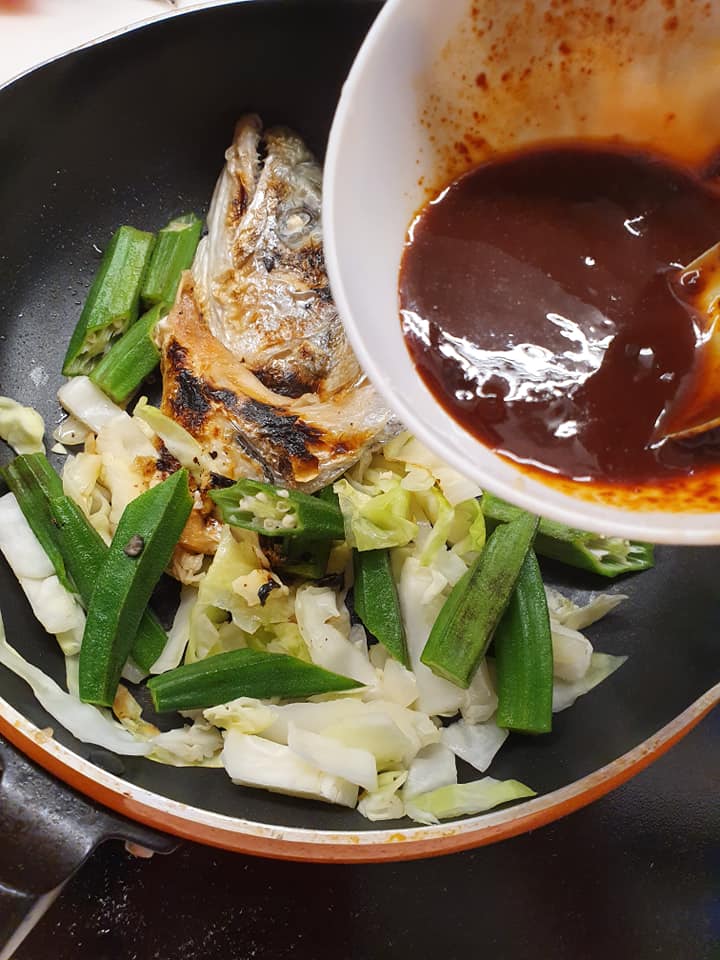 First heat up both sides of Salmon Head without any oil in a non stick fry pan, add in diagonally cut Okra and shredded Cabbage to fry with the fish head till 80% done.
Dissolve 1 TBS round heapful of Korean Kochujang with 2 TBS Mirin and pour this mixture over the Salmon Head and Veggies and continue cooking for a further 2 minutes.
Off the heat and serve immediately. The Salmon Head is very rich in collagen and we Asians always enjoy fish heads.
#EatHappyLiveHealthy健康愉食
#EHLH
#CatherinaHosoiLifestyle
#CreatorNRoleModelOfEHLH
#CulinaryHobbyClass
#RecipesDevelopmentConsultancy