Blessed Thursday from Singapore. Due to the rising of Covid-19 Pandemic, I have been cooking Nutritional balanced dishes at our home to build up our immunity. Sharing here what I cooked for our lunch today. Sausage, Prawn & Ham in Pasta Sauce.
Preparation: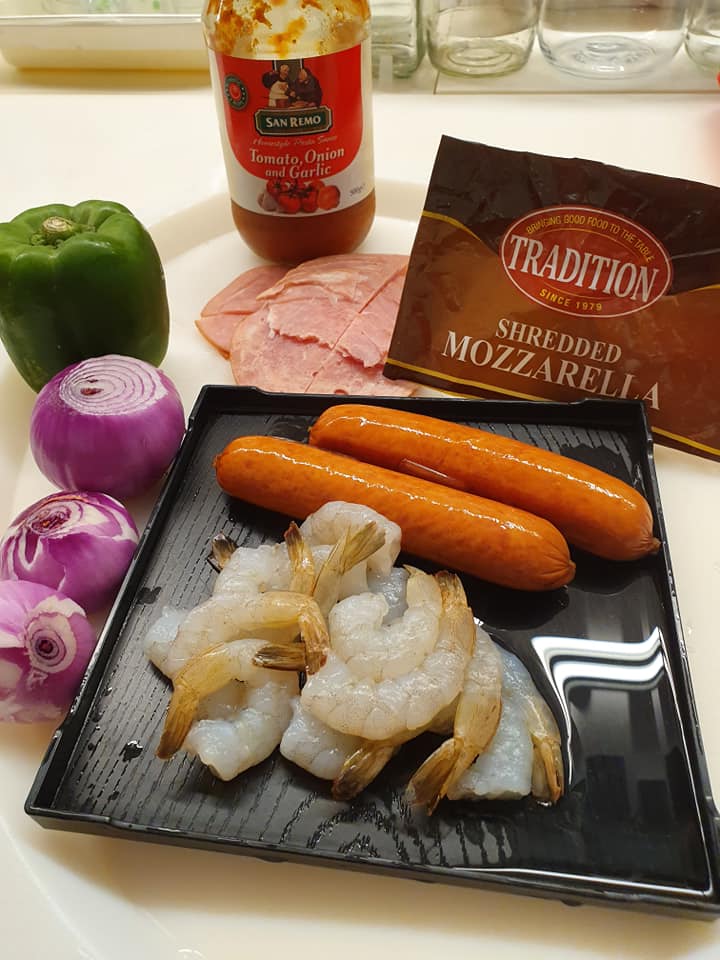 For this dish, I have got 2 Smoked Sausages, 150g shelled Prawns, a few slices of Breakfast Ham, 2 big Bombay Onions, 1 Green Capsicum, 3/4 cup Milk, 1 1/4 cup of *San Remo brand "Tomato, Onion & Garlic Homestyle Pasta Sauce" and 1 TBS Butter.

First season Prawns with 1/2 tsp Salt, 1/4 tsp Sugar and a little Pepper.
Cut Sausages and Ham to pieces, cut Onions to shreds and Green Capsicum to bite size.
Cooking: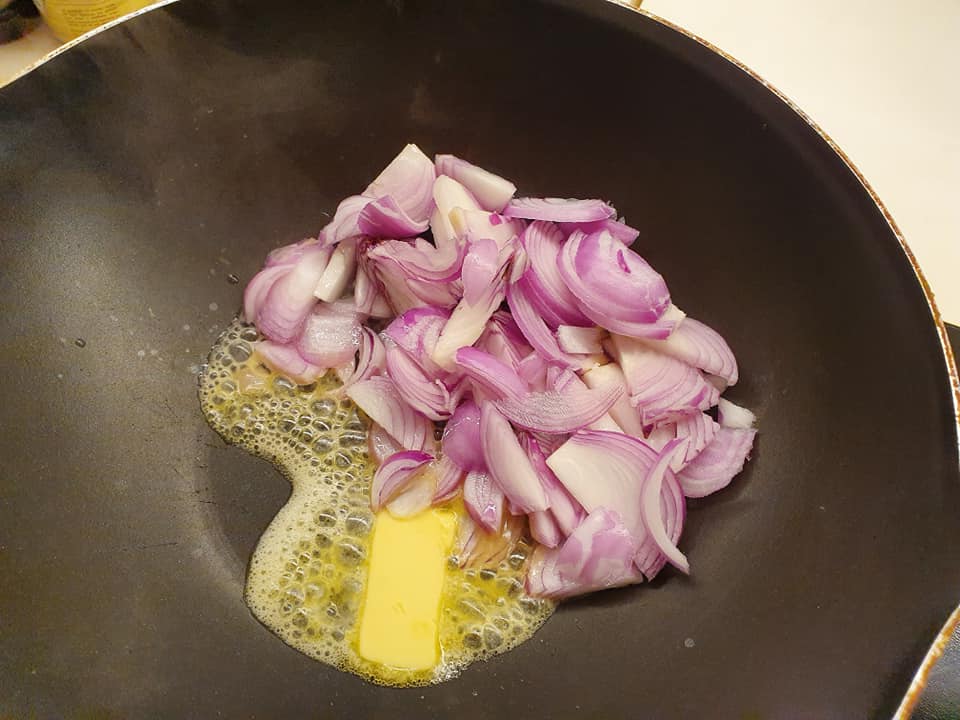 Heat up Butter in a pan, saute Onion till fragrant released.
Add Sausages to saute for 2 mins.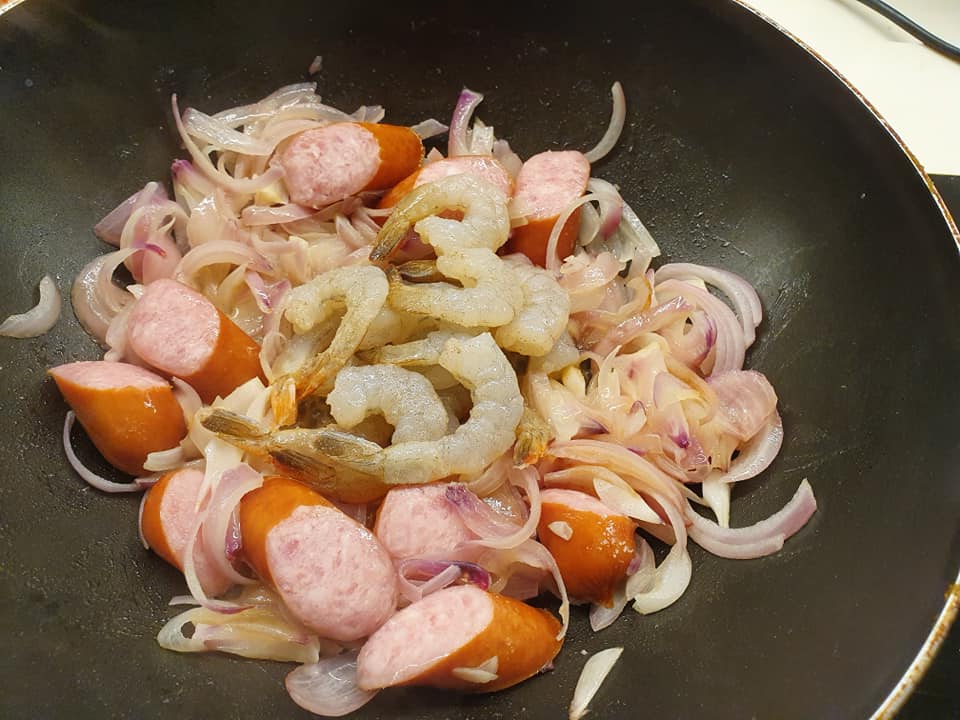 Add in Prawns to Saute till colour changes.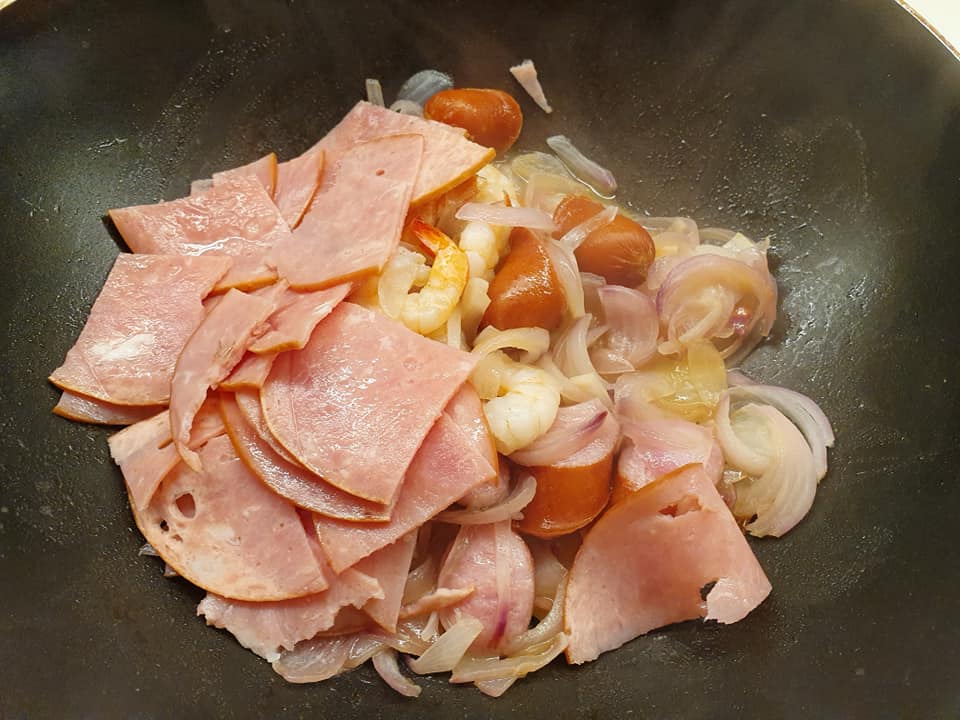 Add Ham to toss in the heat for 2 mins.
Pour in Milk to heat up.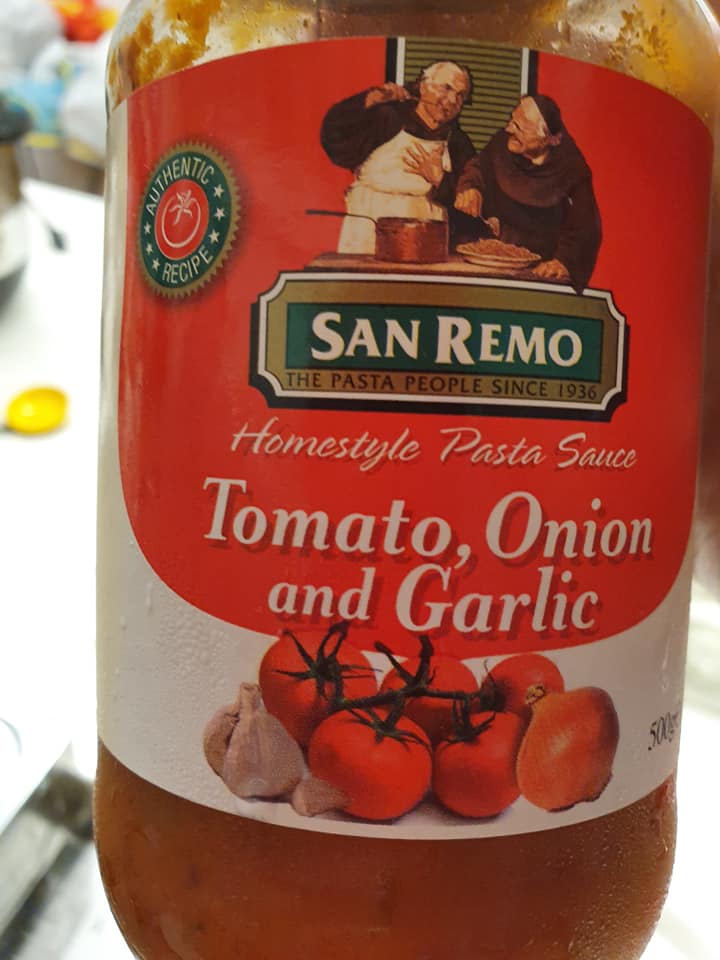 Add in Home-style Pasta Sauce, close the lid and continue simmer for 2 mins.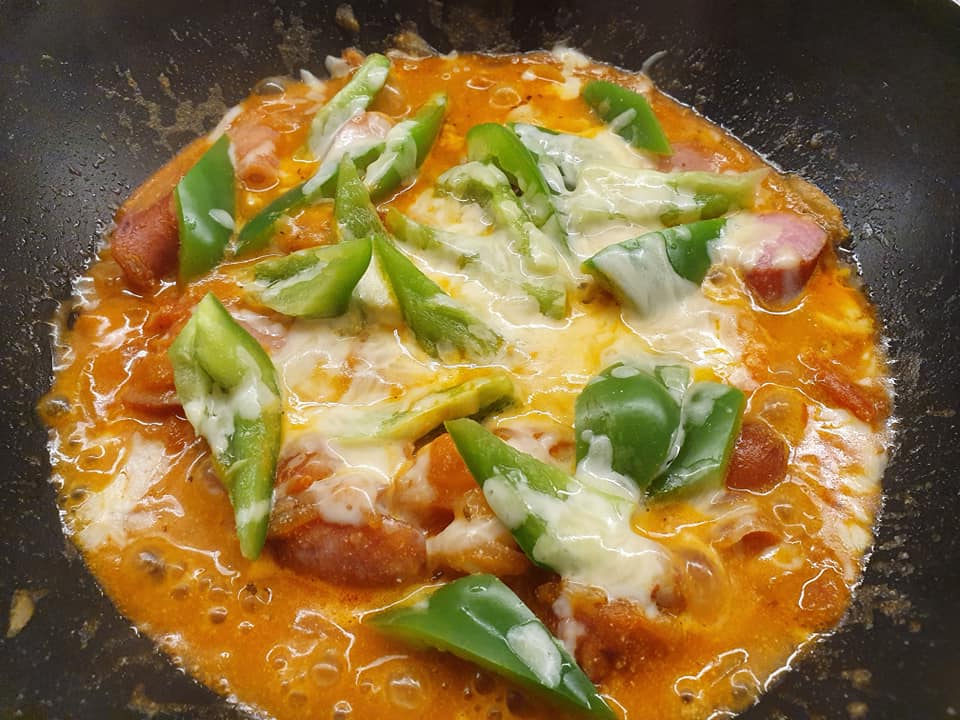 Open the lid, add in Green Capsicum and scatter Mozzarella Cheese on top. Close the lid to heat up for a further 2 mins, adjust flavour by adding a little salt if necessary. Off heat.
I serve my Sausage, Prawn & Ham in Pasta Sauce with toasted Cranberry Bread. Yummy. Hope you follow to try out in your kitchen. This portion serves for my Samurai and me, his Geisha CAT.
#EatHappyLiveHealthy健康愉食 
#EHLH 
#CatherinaHosoiLifestyle 
#CreatorNRoleModelOfEHLH
#CulinaryHobbyClass 
#RecipesDevelopmentConsultancy